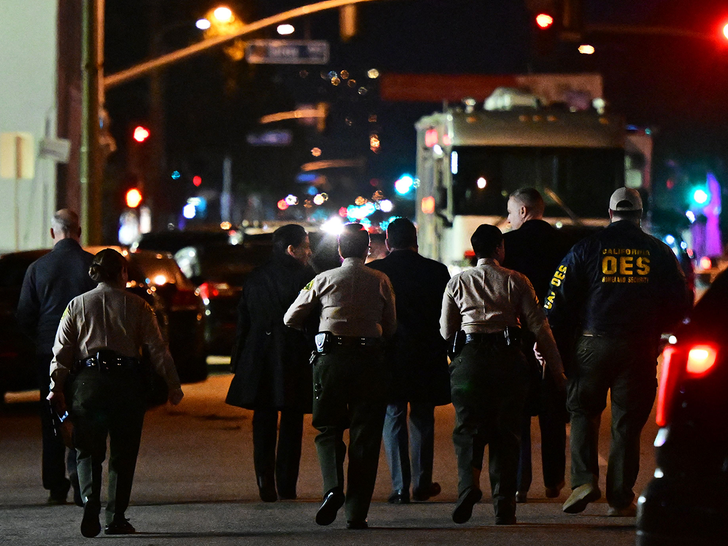 A gunman killed 10 people and wounded 10 others in a mass shooting at a popular dance studio in East L.A.
The assailant went on his bloody rampage late Saturday night near where people had been celebrating the Lunar New Year Festival in Monterey Park. Thousands of people had attended that event about an hour earlier … organizers later canceled festivities scheduled for Sunday.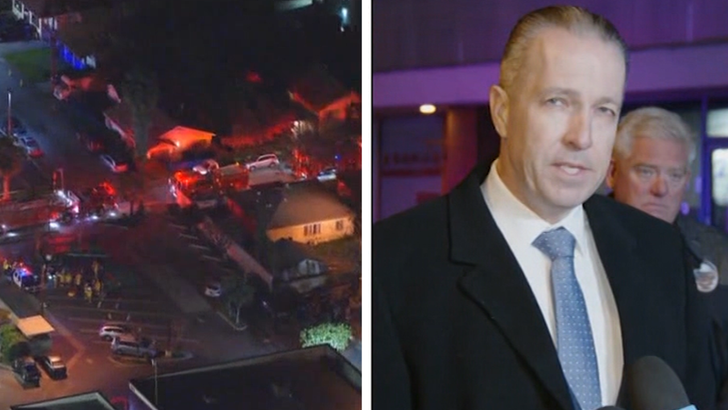 After the attack at the dance hall, the shooter fled. Police have not disclosed a motive and have no description of the suspect. No weapon was found either.
CNN interviewed a witness who said people usually hang out at the ballroom on weekends, but they were also marking the Chinese Lunar New Year … "So as these celebrations were going on, these shots rang out."
L.A. Sheriff's Department Captain Andrew Meyer described a chaotic scene after police responded to a "shots fired call" around 10:20 PM.
"When officers arrived on scene, they observed numerous individuals, patrons of the location pouring out of the location, screaming," Meyer said. "The officers made entry to the location and located additional victims."
Meyer said the fire department also responded to the scene and treated the injured before transporting them to area hospitals. The victims were listed in various conditions ranging from stable to critical.
The Sheriff's Department is leading the investigation with assistance from the FBI. Investigators are looking into a possible related incident in nearby Alhambra.
Source: Read Full Article