Pop quiz: When is Kylie Jenner due? That might be a trick question, considering the massive pile of evidence fans have compiled that suggests the beauty mogul has already given birth to her second child and is essentially just tricking the world (or attempting to trick, at least) into thinking she's still pregnant.
Let's just say upfront that, in most circumstances, suggesting that a woman was lying about her pregnancy would be blatantly absurd/probably actively offensive, but, since Kylie straight up went into hiding for nine months in an attempt to hide her entire first pregnancy from the world, fans' conspiracy theorist instincts are at least understandable. If you would like a temporary distraction from the ongoing trash fire that the real world tends to be, this deep dive into the Kylie's Already Given Birth truthers' evidence is HERE for you.
Exhibit A: Kylie has a history of hiding pregnancy-related news.
Okay, so this isn't proof of any current deception, but this is the foundation on which the Kylie Has Already Given Birth fan theory is built. Kylie famously worked to hide her pregnancy in 2017 and didn't publicly confirm she was even expecting until she announced the birth of her daughter Stormi, three days after she was born. Even though Kylie has been much less secretive about this pregnancy, she confirmed the news in September, after fans started hardcore speculating that she was pregnant again in August.
Exhibit B: The TikTok sleuth who called Kylie's second pregnancy is *sure* she's delivered.
So, back in August, TikTok user @emilycschwartz posted a video explaining why Kylie's nails in two birthday posts proved she was secretly pregnant again. Basically, Kylie had shared a picture that she at very implied was taken on her bday, in which she had pale pink nails. Then, her celebration was surprisingly low-key, with no pictures of Kylie's face or body being shared by ANYONE in her inner circle. The only picture of Kylie shared at all by anyone documenting the celebration was a IG Story pic Kim shared of a group toast that featured Kylie's tagged hand holding a drink. In it, her nails were clearly painted bright green and, as Emily wisely pointed out, there was no reason to believe she got a manicure in between snapping her own birthday pic and attending the party. This led Emily to conclude that the picture Kylie had posted was a throwback and that her reason for the charade was to hide her second pregnancy.
Some say I have no life. I agree. 💅🏻 #greenscreen #kyliejenner #kardashians
The theory clearly turned out to be accurate, making Emily something of an authority in the Kylie Pregnancy Theory world. Emily's endorsement of the theory alone is evidence, but her endorsements also come with actual evidence, broken down and cited with receipts, so keep reading.
Exhibit C: Several things about Kylie's recent Palm Springs trip with Kris Jenner.
So, on January 2, Kylie was spotted (and photographed, ofc) getting off a private jet after returning from a trip to Palm Springs she took with her mom, Kris Jenner, and Kris' BF, Corey Gamble. In the pictures, (which the Daily Mail has, if you want to take a nice, close look), bodyguards are covering Kylie with blankets to try to hide her from photogs.
As Emily points out in a TikTok video she posted Wednesday, there are two big, big Kylie Already Had Her Baby red flags here:
1. The pictures are bizarre. A silhouette is visible from behind the blankets and, as Emily puts it, it looks like a weird Headless Horseman (or possibly Kylie leaning forward while holding an infant?).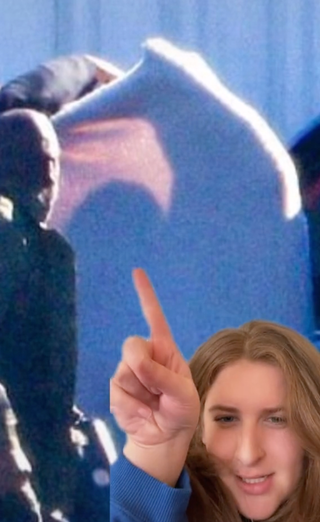 2. The fact that Kylie was flying at all. As Emily points out, during a normal, healthy pregnancy, it's considered safe to fly up to 36 weeks (the American College of Obstetricians and Gynecologists back this up). If Kylie is less than 36 weeks pregnant, that means she would have to be due in February or later—which seems sus, considering what we know (or think we know—this is Kylie we're talking about, after all) about the pregnancy timeline (like that she was, presumably, showing as of her birthday, prompting the red herring throwback pick on IG). Since, as Emily points out, it's also very unlikely that Kylie would even want to fly if it could put her at risk of complications, her theory is that there is no risk of such complications because Kylie had already given birth.
Did Kylie Have the Baby?? 🤰👶 #kyliejenner #KUWTK #krisjenner #thekardashians #popculture
Exhibit D: Kylie seemed to know she was pregnant while filming the KUWTK reunion.
In a followup TikTok, Emily shared the evidence that put her over the edge re: Kylie Already Having Given Birth, and it comes down to a moment in the Keeping Up With the Kardashians reunion hosted by Andy Cohen.
Reply to @roseeravelo ON THE RECORD: Kylie Had Her Baby 👀🤰👶 #kyliejenner #thekardashians #KUWTK #popculture
While the special aired on June 17th, Emily points out that it was actually filmed on April 23rd. As proof, she points to a video of Andy from the taping that the official Keeping Up With the Kardashians Instagram shared on that day, teasing the reunion special:
https://www.instagram.com/p/COCEJyEnFSa/?utm_source=ig_embed&utm_campaign=loading
A post shared by Kardashians on E! (@kuwtk)
During the reunion, the family did shots. Emily points out that Kylie actually turned away from the camera so she could pretend to participate but not drink, which she says is evidence that Kylie already knew she was pregnant by April 23rd.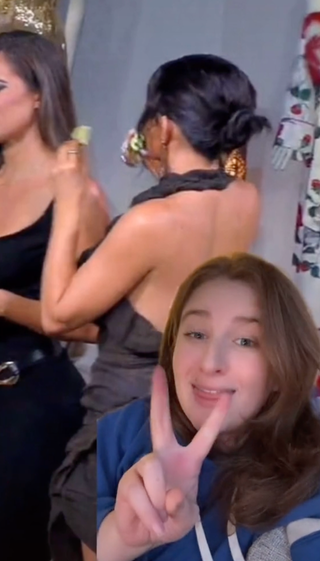 FWIW, others have taken note of Kylie's fake shot during the reunion too. Here's a GIF that very clearly illustrates the fact that she did not drink it:
Exhibit E: Travis Barker's baby bottle pic.
Emily's TikTok breakdowns aren't the only evidence fans are pointing to, though. On December 26, Kourtney Kardashian's fiancé, Travis Barker, sparked rumors that Kylie had given birth when he shared a picture on his Instagram Story that included a pink Comotomo newborn bottle: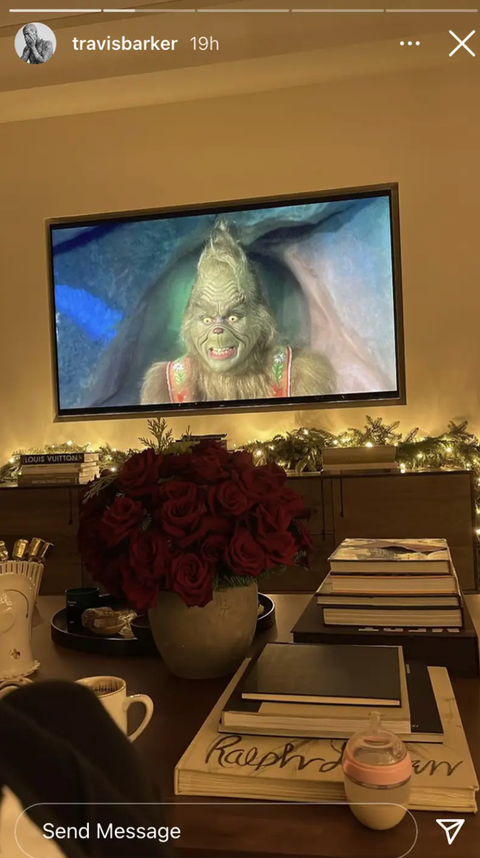 Fans did the math and realized that none of the current KarJenner kids are young enough to still be using this bottle. Pair that with the fact that it's the same brand as the bottles Kylie bought for Stormi when she was a bb, and the pic became a receipt.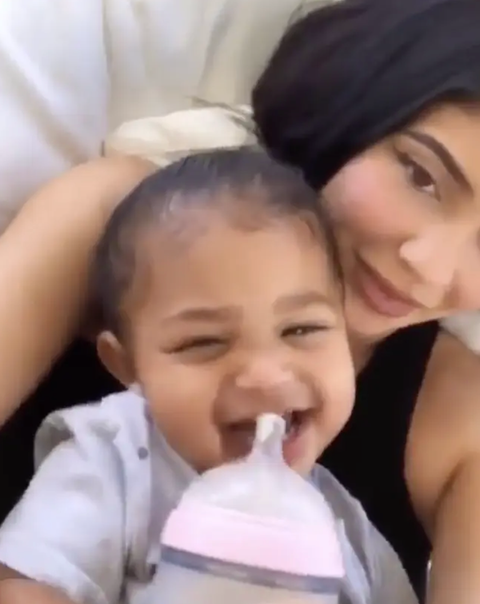 Exhibit F: Stormi's Christmas Eve face mask.
Kylie was notably absent from the Kardashians' annual Christmas Eve bash (or at least from the pics), but Stormi was in attendance and in IG posts along with her cousins. Unlike everyone else at the party, however, Stormi wore a face mask, which many fans think is because she and her immediate family were being extra cautious to protect the health of the tiny new human with a brand new, still-developing immune system Kylie had recently given birth to.
A post shared by Kardashian News (@kardashianvideo)
Exhibit G: Kylie's nails (again).
In a very full circle moment, the last piece of evidence worth discussing is Kylie's nails. On December 28, celebrity nail technician Lisa Kon shared a picture of a very classic French tip manicure she gave Kylie. It looks great:
https://www.instagram.com/p/CYDWy-wLyew/?utm_source=ig_embed&utm_campaign=loading
A post shared by Lisa Kon (@lisa_kon_)
Once again, however, some fans felt like Kylie's nails were a secret clue about her pregnancy. Specifically, manicure Lisa Kon gave her was significantly shorter than Kylie usually wears her nails, which could be a change to better accommodate new mom tasks like diaper-changing.
Here's an example of the nail length Kylie tends to favor, for reference: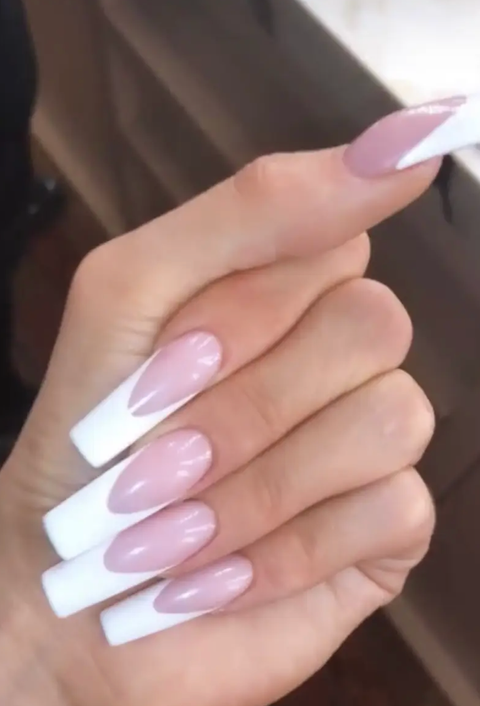 FWIW, Kylie's response to the swell of rumors that she's already given birth was a new picture of her very pregnant belly on Instagram:
But also FWIW, Emily immediately called BS on the pic:
Reply to @abbymendoza I, too, am woman 🥳 #kyliejenner #thekardashians #KUWTK
Thoughts?
Source: Read Full Article