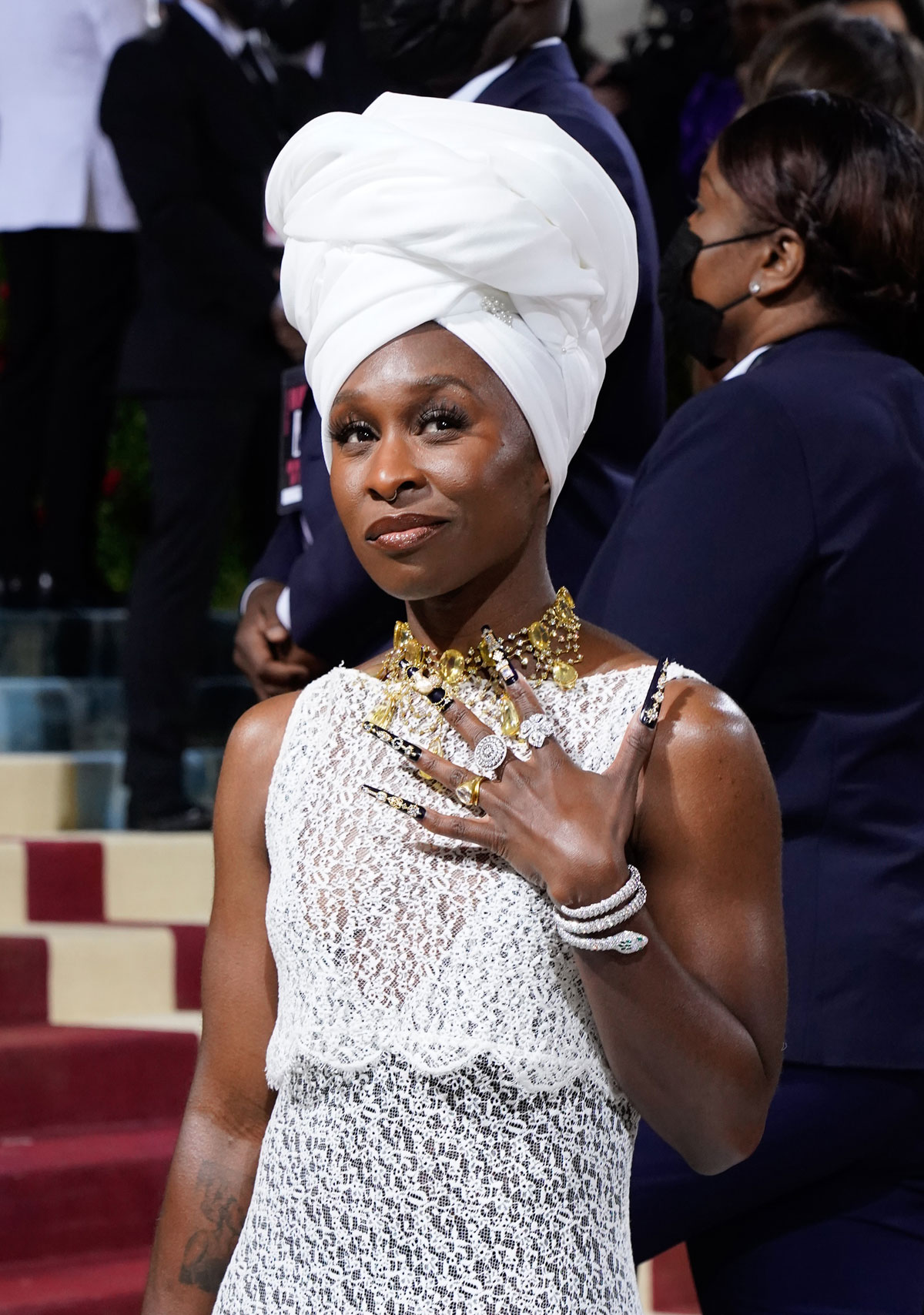 Cynthia Erivo was a guest on The Ellen Show with Tiffany Haddish hosting. Tiffany is much like Drew Barrymore used to be at the beginning of her talkshow – she talks about herself a lot and it's annoying. I'm not going to expand on that, but I definitely could. Tiffany complimented Cynthia on her nails, which are always an impeccable accessory to her high fashion outfits. Cynthia admitted that she gets tired of people asking her how she does things with those fabulous nails. She said that she functions better with long nails than she does without them. Tiffany also mentioned that Cynthia, at 35, is just an Oscar away from an EGOT! I didn't realize this about her. Cynthia was nominated for Best Actress and Best Original Song in 2020 for Harriet. Here's more from her interview and the video is below.
"Do you ever get tired of people asking 'how do you do anything with those nails?'"
Yes I do because I function better with the nails than I do without. If I'm using my phone I use the side of my fingers. You don't use the pads. If I'm using the computer I just use the nails like my fingers.

"If you get a loose nail do you use crazy glue or gorilla glue?"
I actually find a good nail glue.

On people thinking she's American
In the United Kingdom they're only just realizing I'm from the United Kingdom.
[From The Ellen Show on YouTube]
I've only tried medium-length acrylic nails a couple of times in my life and found it hard to type. Cynthia's nails are almost double the length I had! I understand why people ask her about it but also how it could get tiresome to hear that. Cynthia is super fit and runs half marathons. I wonder if she lifts dumbbells and how she works around her nails. (She might only wear them for special occasions because in a recent yoga video she has natural nails.) I googled that and found this cute video of a woman named Stacey with nails about Cynthia's length who lifts. She uses the bars with weights, not dumbbells in that video, and just changes her grip.
After that segment they did a really cute skit where they had to play roles in different accents like "Nigerian cheerleader" and "German yoga instructor." Cynthia was fabulous at it and Tiffany was goofy but she was a good sport.
Cynthia is promoting her series Roar on Apple TV and she will also be starring in the Wicked movie as Elphaba. I know she's not everyone's favorite for good reason, but I think she's going to get that EGOT before she's 40!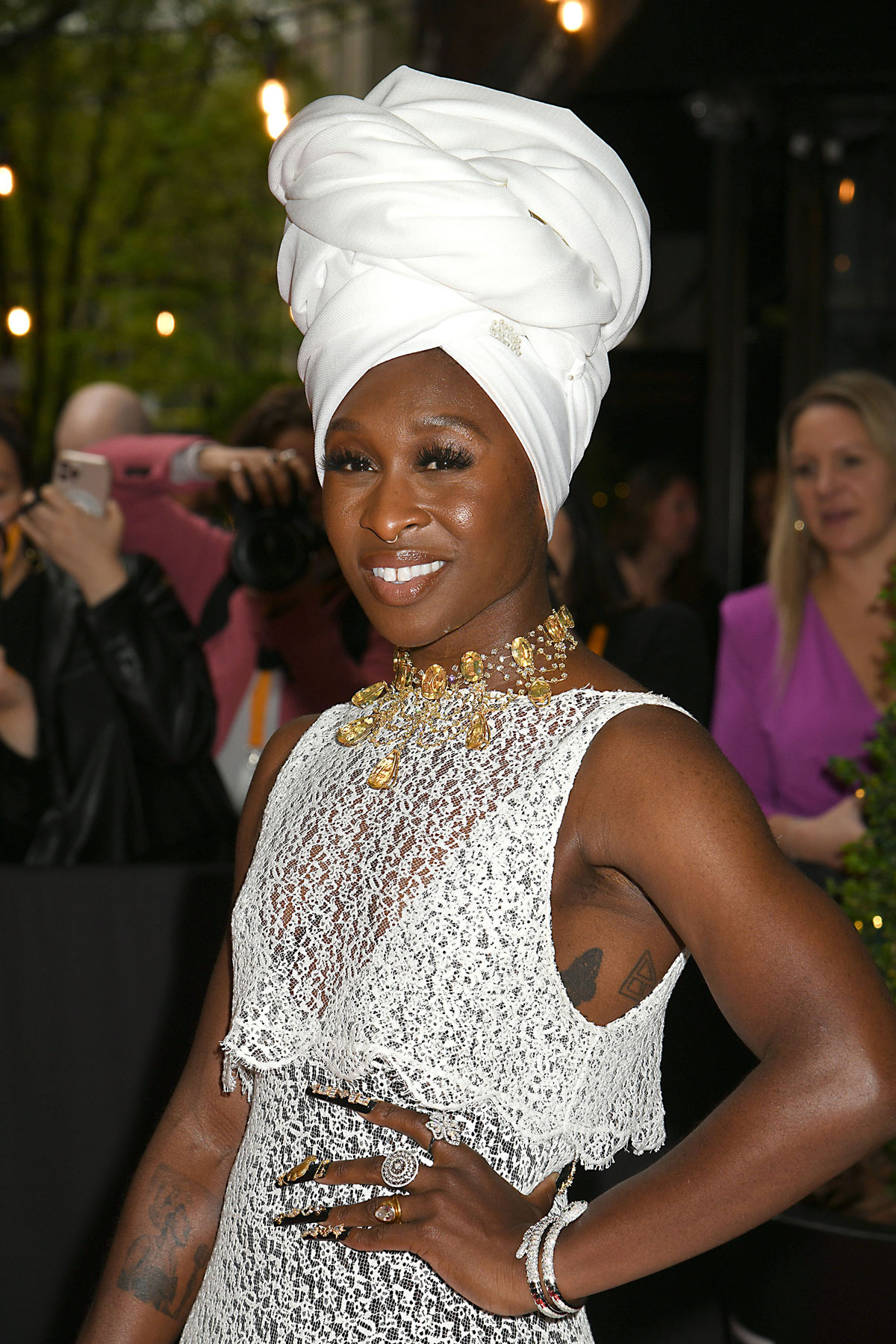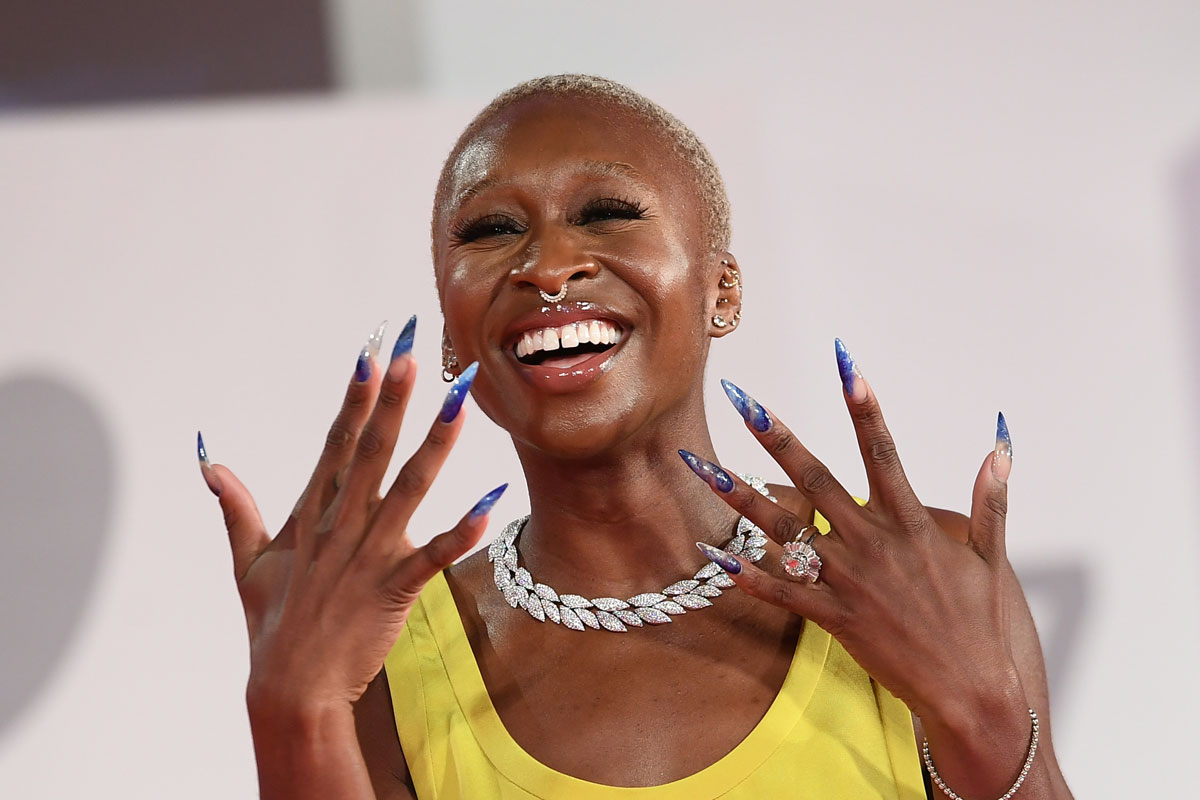 https://www.instagram.com/p/CdOCsKRuwF4/
Photos credit: Avalon.red, Instar and via Instagram
Source: Read Full Article