Bob Dylan and George Harrison were close friends, often performing with each other, including in the Traveling Wilburys. One of their musical collaborations left a bad taste in Harrison's mouth, however. After Harrison performed in a concert celebrating Dylan's 30 years in the music industry, he discovered something about the show that he did not like. Harrison lashed out at Dylan in response. 
George Harrison was a huge fan of Bob Dylan
Harrison was a longtime fan of Dylan. He eventually had the opportunity to work with him in the Traveling Wilburys. The supergroup also had Roy Orbison, Tom Petty, and Jeff Lynne as members. According to Petty, Harrison and Dylan were fans of each other's work.
"George quoted Bob like people quote Scripture," Petty told Rolling Stone in 2002, per The Petty Archives. "Bob really adored George, too. George used to hang over the balcony videoing Bob while Bob wasn't aware of it. Bob would be sitting at the piano playing, and George would tape it and listen to it all night."
Harrison was such a fan that he secretly recorded Dylan to have private bootlegs of his work.
"One day George was hiding in the hedge at the house where we were recording," Petty explained. "As everybody flew off, George would rise up out of the bushes with his video going. And he did that with Bob. I think George frightened Bob. When the Wilburys started, George was so reverent of Bob."
The former Beatle was not happy about the 30th-anniversary concert
Despite the level of reverence Harrison held for Dylan, he wasn't happy with the "Tangled Up in Blue" singer after his 30th-anniversary concert. The 1992 event took place at Madison Square Garden in New York City. Artists such as Johnny Cash, Willie Nelson, and Kris Kristofferson put on a four-hour show to celebrate Dylan's body of work.
According to Dylan's official website, "the Dylan 30th was not a charity event — that had to be explained to people over and over. It was a traditional buy-your-ticket-and-enjoy-the-show rock concert with an extraordinary lineup."
Harrison performed under the impression that proceeds from the concert would go to charity. When he discovered that the show was for-profit, he made his disappointment clear.
"Harrison was so angry, he made T-shirts with dollar signs on them and sent them to me and Bob," Dylan's former road manager Victor Maymudes wrote, per Rolling Stone.
Harrison would have preferred that the event had been more like previous charity concerts, like his 1971 Concert for Bangladesh.
George Harrison wasn't the only one upset at Bob Dylan after the concert
The tribute concert also irritated Sinéad O'Connor, but for entirely different reasons. The performance came not long after her infamous SNL moment, where she ripped up a picture of the pope. Half the audience booed her while the other half cheered. Her longtime idol Dylan said nothing in her defense.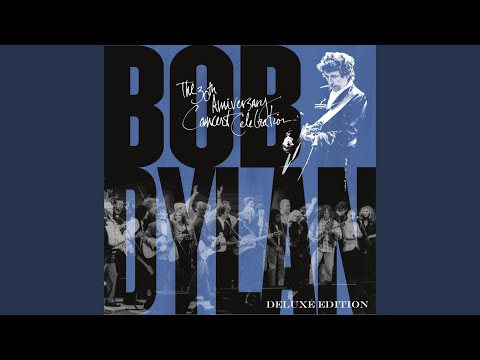 "I feel like Bob Dylan is the one who should have come out and told his audience to let me sing," she wrote in her book Rememberings. "And I'm pissed that he didn't. So I glare at him in the wings as if he's my big brother who's just told my parents I skipped school. He stares back at me, baffled. He's looking all handsome in his white shirt and pants. It's the weirdest 30 seconds of my life."
Source: Read Full Article