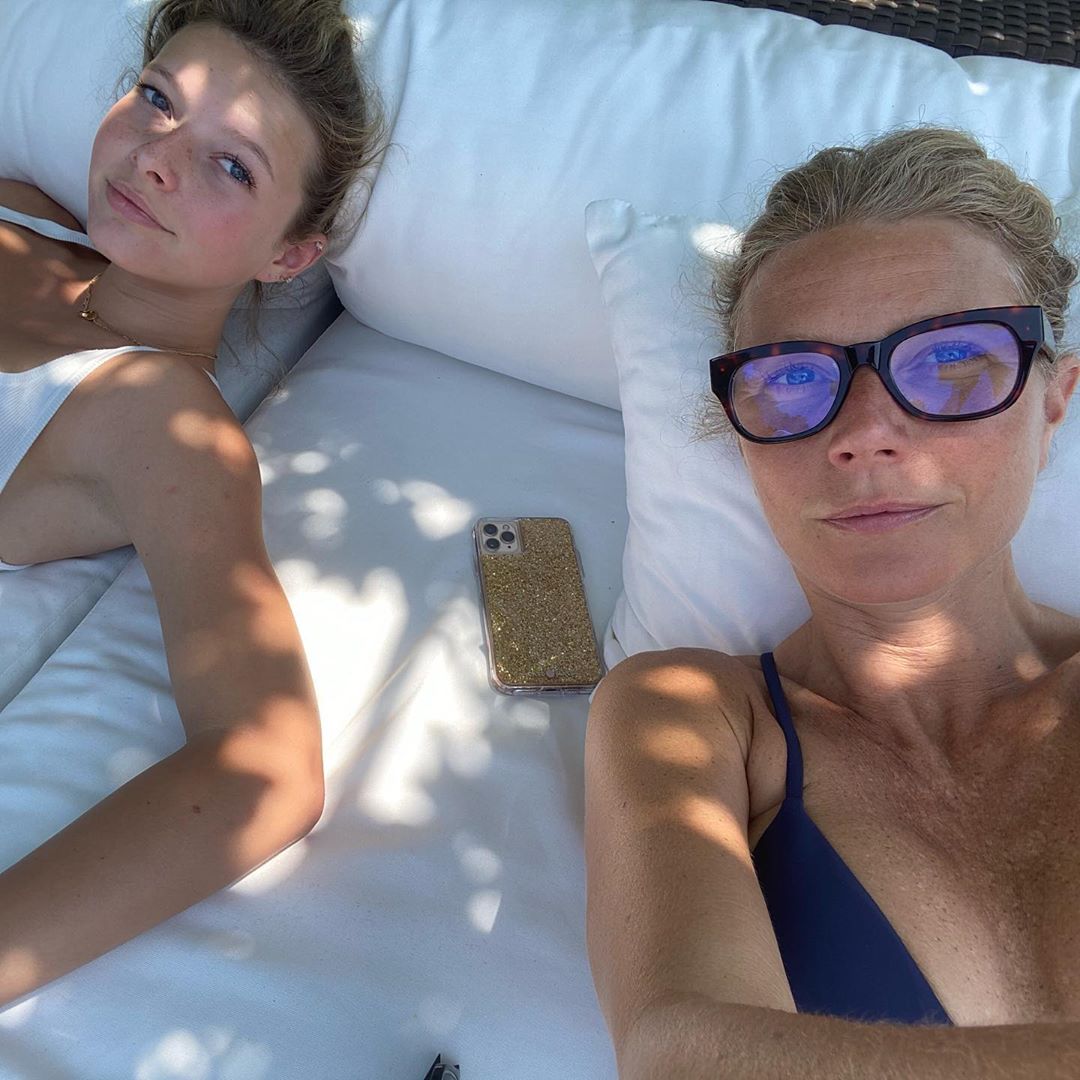 Gwyneth Paltrow and her family have been in New York and the Hamptons this month. Not only does Gwyneth own a big house in LA, a big house in Montecito and a loft in New York. She also owns a spread in the Hamptons. Apparently, Apple Martin decided to throw a "rowdy" party at the Hamptons house while Gwyneth was away. The cops came and shut it down!
The Apple has fallen far from the tree this time. Cops shut down a rowdy Hamptons party thrown by Gwyneth Paltrow's eldest child, Apple Martin.

A source tells Page Six exclusively that the angelic-looking 18-year-old invited around 50 friends to her mom's sprawling estate in Amagansett on Aug. 13. The rager became so rowdy that several neighbors called the police, who put an end to the festivities and allegedly fined Martin.

"Apple invited too many friends to her mom's house, and things got out of hand," the source says. "They were partying like rock stars and making so much noise that multiple neighbors were furious and called the police, who shut the party down. Staff from the town clerk's office also attended to see if the party was a code violation. You can't have more than 50 people at a gathering in the area without a permit."

Paltrow — who has built an empire based on clean and healthy living — and her husband, Brad Falchuk, were not believed to be at the property at the time. Her rep didn't comment.

A spokesperson for the East Hampton Town Ordinance Enforcement Department, which issues permits for events in the area, confirms to Page Six, "We went to [Paltrow's] house following complaints about noise. When we got there, we found there to be less than 50 people there, so they were within code. If anyone got a ticket, it would be from the police."
[From Page Six]
I mean… Gwyneth had some "wild" days too, I'm sure she threw some ragers when she was younger. Plus, it's the Hamptons – it was probably a lot of rich teenagers blasting music and getting drunk and maybe throwing up on the beach. The noise was probably the biggest problem, and I would assume parking was an issue too. Anyway, Apple turned 18 in May and graduated from high school in June. There's no news about whether she's attending college? Hm.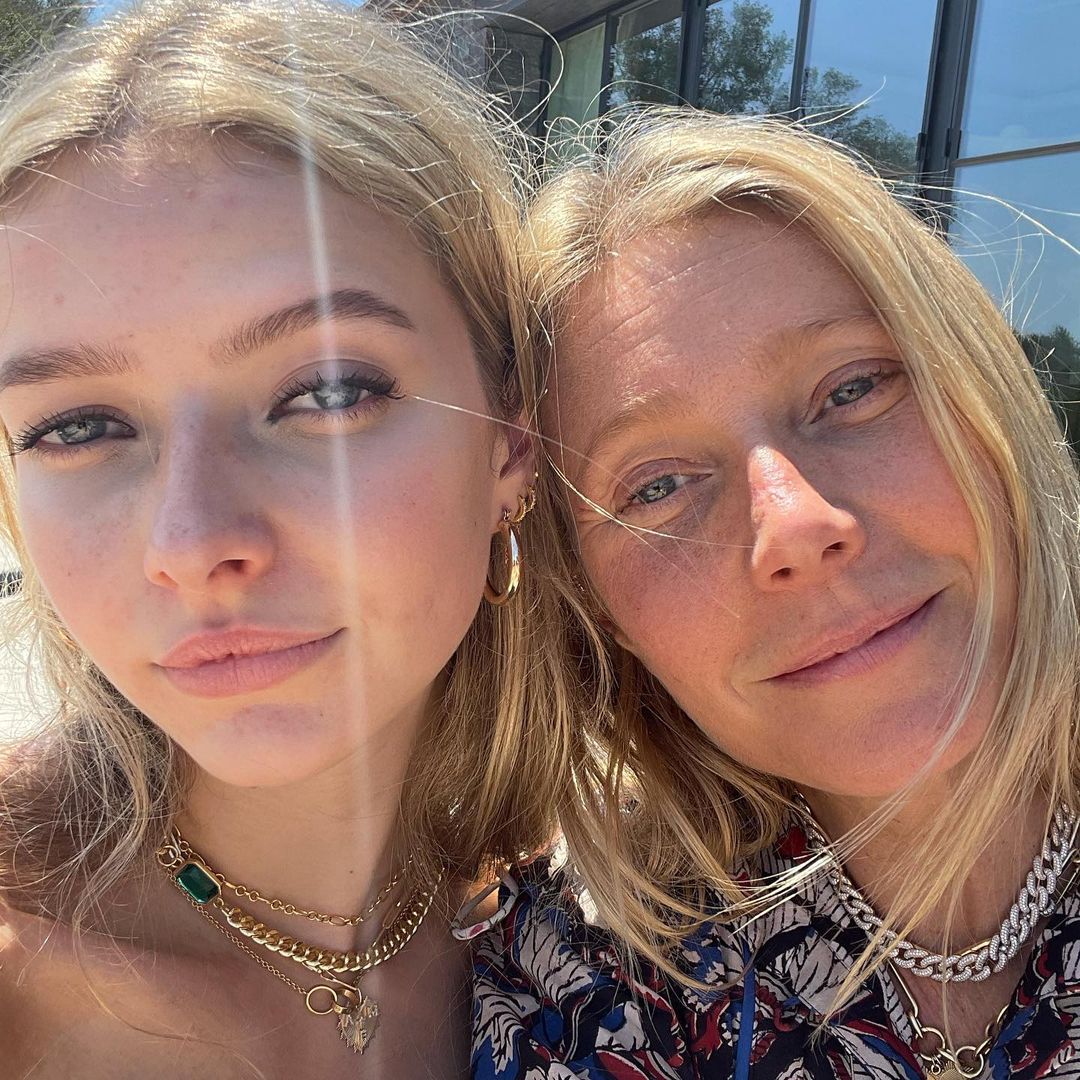 Here are some photos of Gwyneth outside the Dakota in New York a few weeks ago.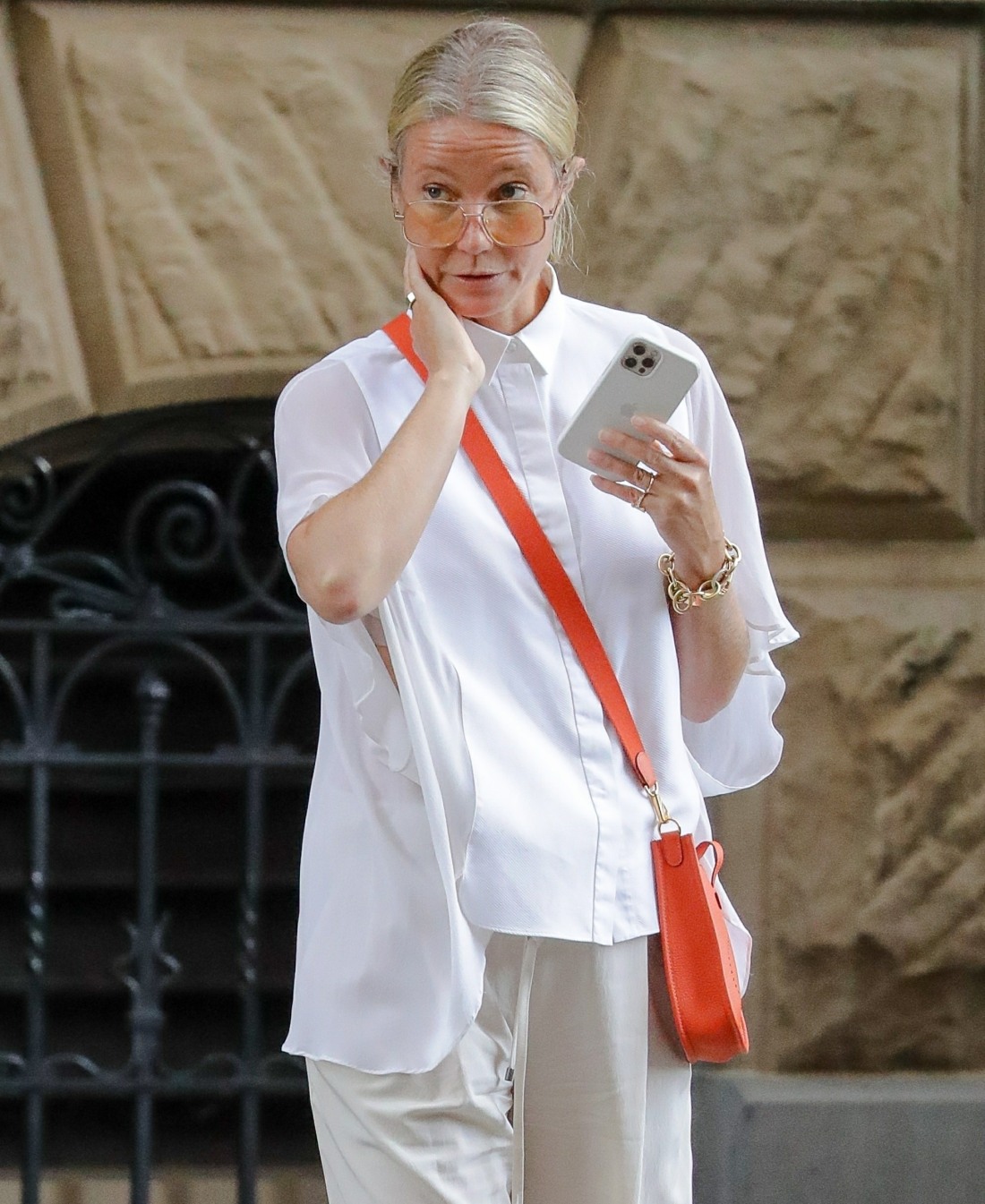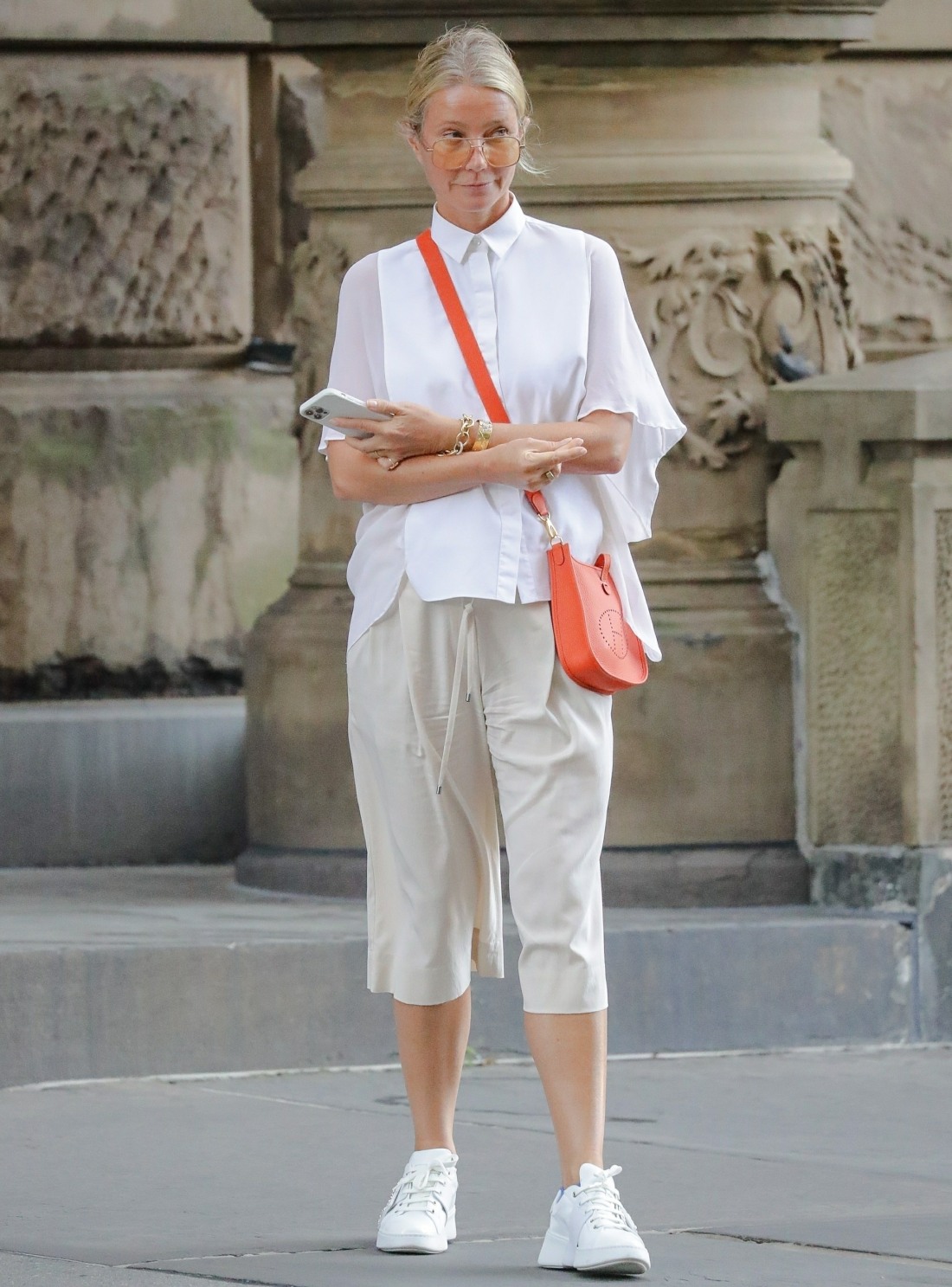 Photos courtesy of Backgrid, Instagram.
Source: Read Full Article