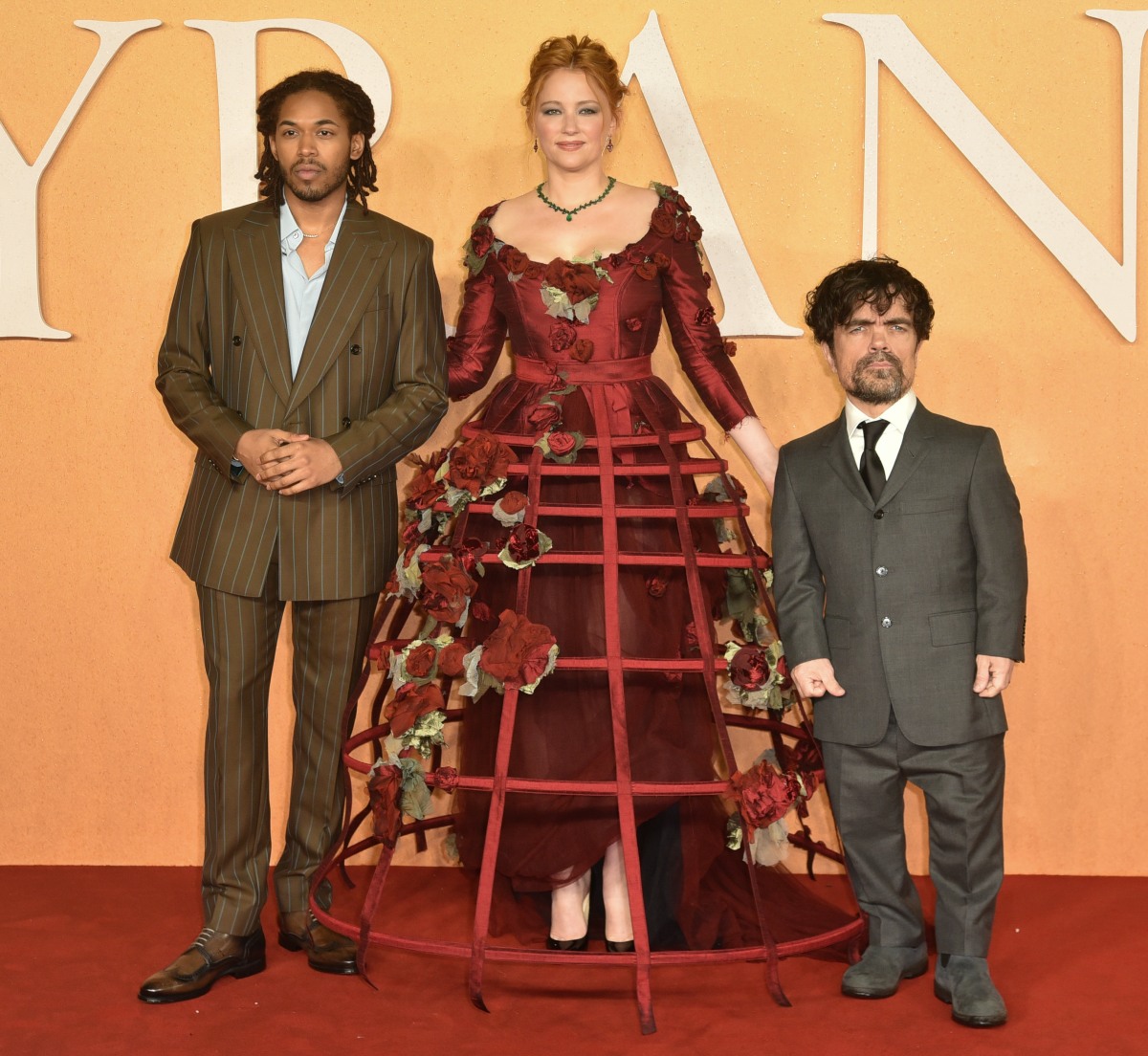 The big London premiere for Cyrano was held last night in London. In case you haven't seen the trailer, I'm including it below. It's directed by Joe Wright, who loves a costume drama with corseted heroines. It's looks like a mostly-straight adaption of Cyrano de Bergerac, the popular 19th century play about a dude with a huge nose and a beautiful soul who tries to help a young, good-looking guy (Christian) win the heart of Roxane, the woman both Cyrano and Christian love. In this latest adaptation, they chose (good-looking) Peter Dinklage as Cyrano, Haley Bennett as Roxane and Kelvin Harrison Jr. as Christian.
I wanted to cover the premiere because I love Haley's dress and how bonkers it is. I like Haley a lot as an actress, and I've always wanted her to have a bigger career. Sometimes, I wonder if the fact that she looks like Jennifer Lawrence's shorter sister has hampered her career. But Haley is fun and talented and I love that she went all-out with this crazy dress. The dress is a custom piece from Elena Dawson. It's perfect.
I kind of want to watch Roxane, the Steve Martin movie again. I haven't seen that since I was a kid. There are so many Cyrano variations, but this might be the first time they've cast Cyrano as a little person. It's going to be tough because Peter is actually VERY attractive.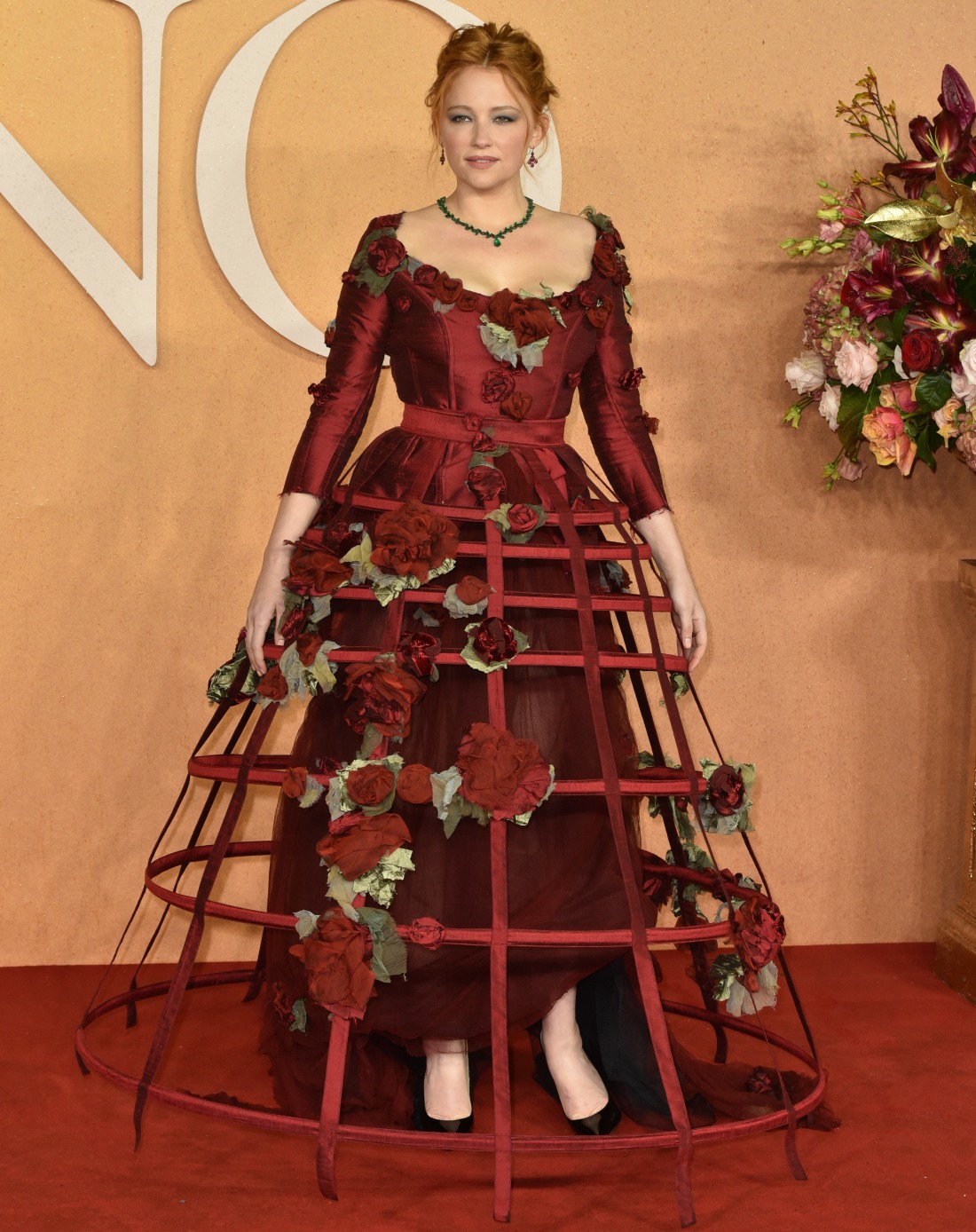 Photos courtesy of Avalon Red.
Source: Read Full Article