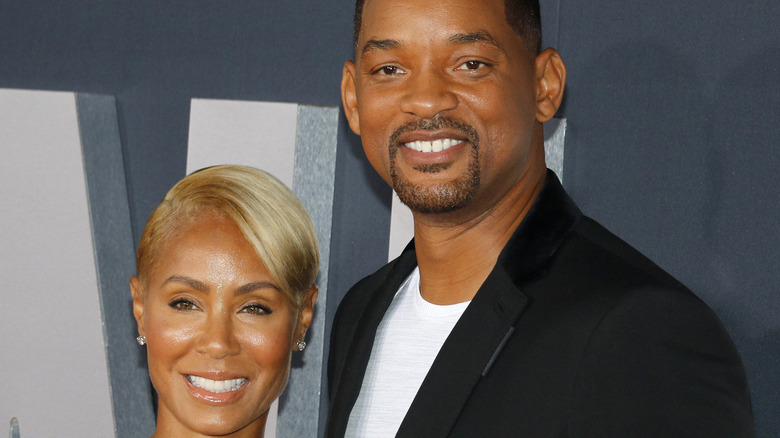 In July, actress Jada Pinkett Smith revealed a surprising beauty look on Instagram. The 49-year-old shaved her head, with a little help from her daughter. She shared in her captain, "Willow made me do it because it was time to let go." Smith added, " BUT … my [50s] are bout to be Divinely lit with this shed." Willow has rocked a buzz cut for many years and shared the same photo on her Instagram account with the caption "A gift is pure when it is given from the heart to the right person at the right time and at the right place, and when we expect nothing in return."
While it's clear Smith's daughter loves her mom's new look, many fans were wondering what Will Smith thought of the change. Luckily, comedian Tiffany Haddish took matters into her own hands and asked Smith what her husband thinks of her shaved head on a recent episode of Red Table Talk (via Us Magazine).
Will Smith 'loves' Jada's new look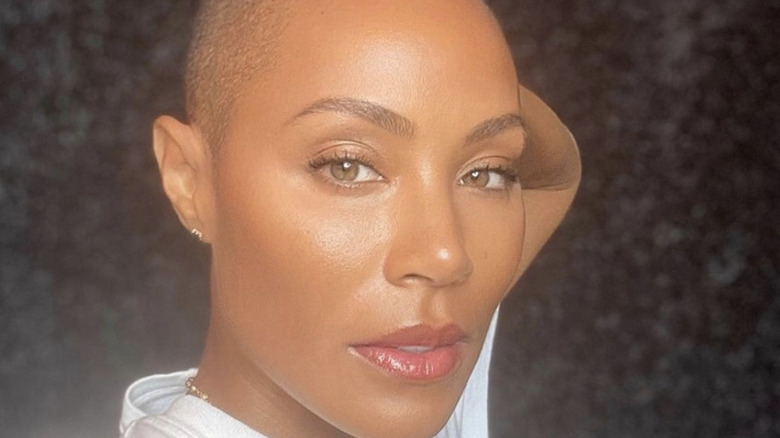 On the September 15th episode of Red Table Talk, guest Tiffany Haddish asked Jada Pinkett Smith how her husband reacted when she shaved her head (via Us Magazine). Smith revealed that the "Men In Black" star "loves" her new look and even texted a picture of it to their daughter Willow Smith and called her "stunning." Aside from revealing that she got her husband's stamp of approval, Smith explained the reasoning behind her decision to change things up. She said, "It was just time. I was just ready for that kind of expression and release. I'm so glad I did it. It was such a beautiful experience and such a freedom. I feel more connected to myself and to the great diving in a very special way."
Haddish also shaved her head around the same time as Smith and shared that the experience helped her feel more connected to herself. The "Night School" star explained, "During that pandemic time — the beginning of the pandemic, I was reading the Bible more, checking up on the Torah and everything. Everything is talking about 'know thyself, know thyself.' And that just kept resonating with me. I'm like, 'Okay.' When I hear things, I take it literal." She also got a positive response from her boyfriend Common, who told her " You're gorgeous. I can see you. I can see all of you." Based on these two powerful women's experiences, it may be time for more of us to consider taking the plunge and shaking up our usual beauty looks.
Source: Read Full Article