https://www.instagram.com/p/CSPW-nPoGx3/
A post shared by James Middleton (@jmidy)
A few months ago, we heard the news that James Middleton and his fiancee Alizee Thevenet bought a home together in Bucklebury, a stone's throw away from his parents. The whole thing is, as Alizee might say, tragique. James is a 34-year-old man who crashes businesses, pissing away millions of dollars on Nazi marshmallows, and he needs to be super-close to his enabling parents. And I still wonder if Alizee is the one financing their life together, since she's the one who apparently has a real job.
Anyway, Alizee and James have now moved into their £1.45 million Bucklebury home and James thinks it's the most stressful experience of his life. The man literally lost millions in investors' money with his marshmallow business, but go off.
James Middleton and his fiancée Alizee Thevenet are home! Kate Middleton's younger brother shared on his Instagram page Friday that they purchased new home with their beloved dogs. James and Alizee smiled for a selfie in front of their new abode, sandwiching one of their black cocker spaniels.

"I think buying a house is up there with one of the most stressful experiences in my life," James wrote. "It's been a hectic few months moving in to our new home & we couldn't be happier. We are settling into our life in the country & the dogs ❤️ their new home."

James also shared a photo of all six of his pups — Ella, Inca, Luna, Zulu, Mabel and Nala —posed in front of a fireplace as well as a shot of Alizee enjoying some wine and cheese under their new roof.

While James recently started a dog food company inspired by his beloved pets, Alizee — who is trilingual and grew up in Germany, Indonesia, Chile, France, Belgium and England — is a financial analyst.
[From People]
Notice we don't even hear anything about Boomf! That's because the Middletons don't want to talk about it. If a family member related to Harry or Meghan had crashed another business, you can bet there would be much more coverage. Instead, we get soft-focus, aren't-they-cute pieces about how sweet it is that they bought a home super-close to his mummy and daddy and he's starting yet another business. I really am worried about Alizee, I have to admit.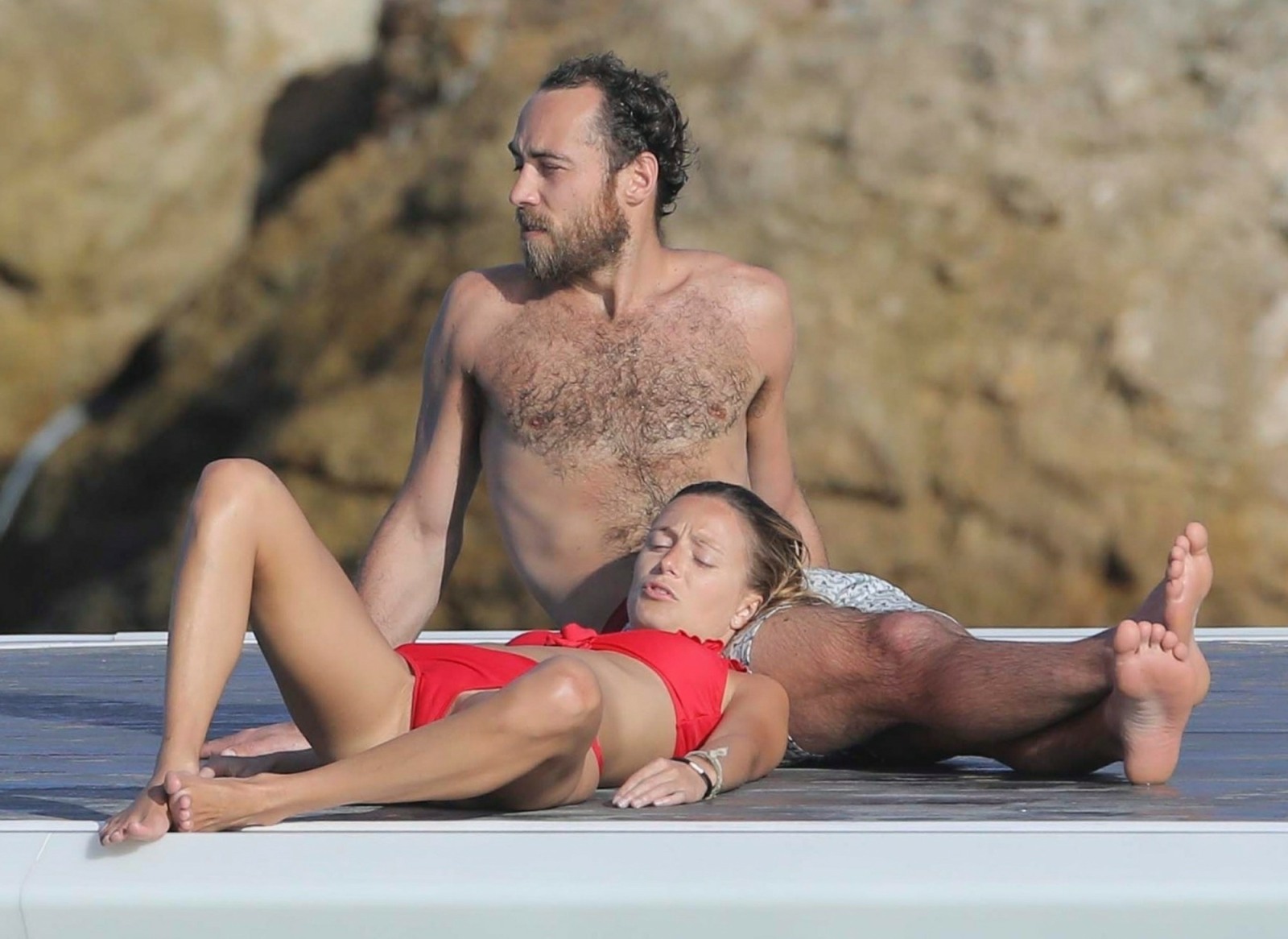 Photos courtesy of James's IG and Backgrid.
Source: Read Full Article