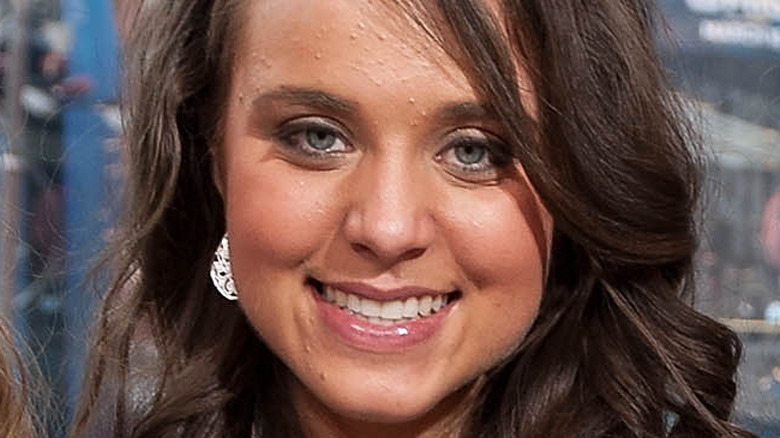 The Duggar family has some rules that their 19 children learned to accept as givens growing up. For the Duggar ladies, that means long hair, long skirts, and no pants. Four of the Duggar sisters, including Jinger Duggar, explained the rule in their 2014 book "Growing Up Duggar."
"We do not dress modestly because we are ashamed of the body God has given us; quite the contrary. We realize that our body is a special gift from God and that He intends for it to be shared only with our future husband," the sisters explained, per In Touch. "We avoid low-cut, cleavage-showing, gaping or bare-shouldered tops and, when needed, we wear an undershirt. We try to make it a habit to always cover the top of our shirt with our hand when we bend over. We don't want to play the peekaboo game with our neckline."
But a lot has changed for the Duggar family since that book's publication and the show's inception the following year (via IMDb). As a result, quite a few Duggar women are now rebelling against the rules they grew up with. Among them is Jinger Duggar, now Jinger Vuolo.
In her new book, Jinger Duggar explains what made her change her mind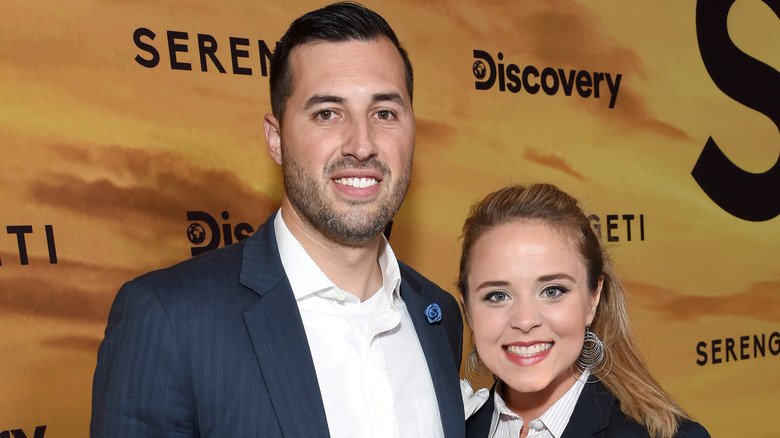 Jinger (Duggar) Vuolo and her husband Jeremy Vuolo recently penned a book together about relationships, family, and faith. "The Hope We Hold: Finding Peace in the Promises of God" features Jinger's explanation as to why she no longer refrains from wearing pants (via People).
"My mom had always dressed us girls in skirts and dresses, a standard that was taken from Deuteronomy 22:5, which says, 'A woman shall not wear a man's garment,' (ESV) and I never really questioned it," she wrote, per People. "Modesty was a huge topic in our house, and we believed that wearing skirts instead of pants was a central part of being modest. But I wanted to discover for myself what the Bible had to say."
Jinger did some studying of the Bible herself and found that nowhere did it speak against women wearing pants specifically. "Since Jeremy and I had begun studying Scripture together, I had become more aware of the different beliefs and doctrines Christians held," Jinger wrote. "I realized that not everyone interpreted different passages of Scripture the way I always had, and I wanted to find out why."
Jinger Duggar shared her thoughts with her husband first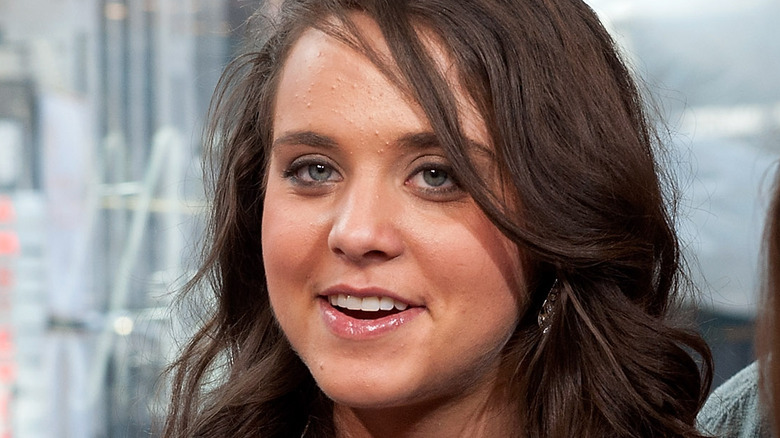 In "The Hope We Hold," Jinger (Duggar) Vuolo explained that through her studies she "realized that biblical modesty is deeper and more profound than wearing skirts instead of pants" (per People). "Modesty isn't only about what you wear. It's about the position of your heart," she wrote.
Jinger decided to consult her husband on the topic. In their book, Jeremy Vuolo admitted to being "caught off-guard" when his wife initially approached him with questions about only wearing skirts and dresses. He then explained that his goal "wasn't to tell her what to do or make the decision for her, but simply to point her back to Scripture. I saw in her a true desire to understand what the Bible said and do exactly that, just as I had since the day we met."
Once Jinger knew that it wasn't an offensive consideration where her husband was concerned, her next worry was her family.
Jinger Duggar didn't want to make her parents feel disrespected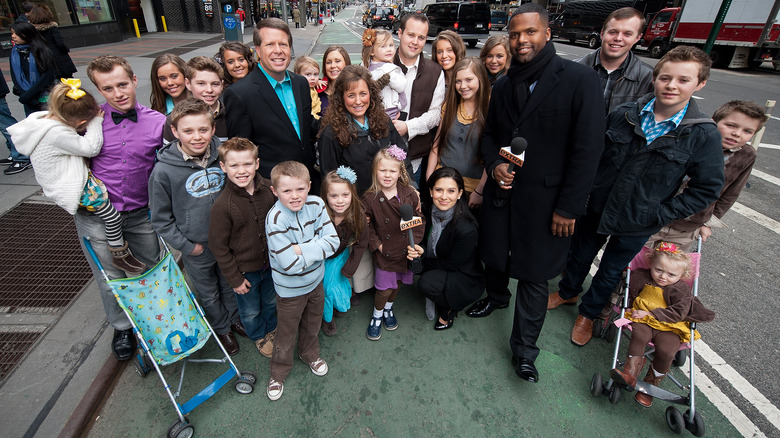 Jinger (Duggar) Vuolo explained that while she felt justified in her thinking and her discussions on the matter, she was nervous to share those thoughts with parents Jim Bob and Michelle Duggar. "I knew they deeply cared about their convictions, and I didn't want to hurt them now that I didn't share those convictions," Jinger explained (per Entertainment Tonight). "[I] felt emotional as I worried that my parents would think I didn't appreciate how I was raised."
The subject actually became a focus of the October 2019 season of "Counting On." "We had conversations before I started wearing pants," Jinger said in Episode 2 (per In Touch). "I just shared my heart and where I saw the Lord leading me. They said to seek to honor Him and to maintain modesty. I'm grateful for their hearts and how they've instilled that in us kids."
"It's okay that my kids may have different convictions than me," mom Michelle Duggar told the cameras. "I know that He's leading them, and that's the most important thing … their relationship with God."
Source: Read Full Article