Kim Kardashian West is standing by the decision to name her upcoming new shapewear line, Kimono.
As we told you, quite a few critics accused the businesswoman of cultural appropriation and slammed her for blatantly ripping off the name of a traditional Japanese garment, trademarking, and using it as the moniker for her latest venture.
Well, Kim heard those complaints and we hate to break it you, but nothing's going to change!
On Wednesday, the reality star shared an official statement with the New York Times, addressing her haters' concerns.
"I understand and have deep respect for the significance of the kimono in Japanese culture and have no plans to design or release any garments that would any way resemble or dishonor the traditional garment.
I made the decision to name my company Kimono, not to disassociate the word from its Japanese roots but as a nod to the beauty and detail that goes into a garment."
In her Tuesday announcement post, Kanye West's wife promised her line of shapewear would provide solutions for women that actually work. The line is slated to carry sizes XXS-4XL in nine different shades and provide an ample amount of support for any body type.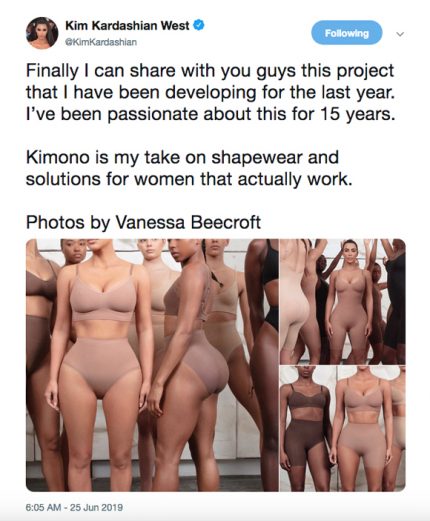 Continuing her statement, the Kimoji creator doubled down on her company's commitment to representation.
"My solutionwear brand is built with inclusivity and diversity at its core and I'm incredibly proud of what's to come."
Phew. That's a very lawyeresque response right there, don't you think?
Like we said, Kim stands by her move. No matter how problematic and ridiculous it is, and always will be.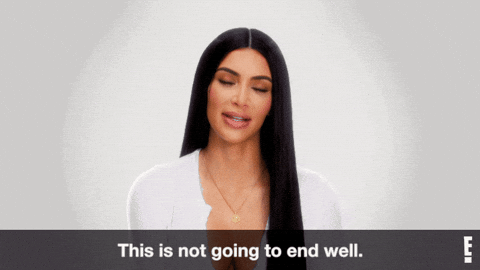 The KUWTK star also clarified the terms of her trademark for the name Kimono in her statement, saying:
"Filing a trademark is a source identifier that will allow me to use the word for my shapewear and intimates line but does not preclude or restrict anyone, in this instance, from making kimonos or using the word kimono in reference to the traditional garment."
Oh, great.
So, the people who've been using the word as a part of their culture for hundreds of years can continue to do so without fear of Kris Jenner popping up at your door, or getting slapped with a huge legal fine.
Sweet.
As we reported, fellow fashionista Chrissy Teigen was one of the first to express excitement for Kimmy's new line. She emphatically tweeted:
"Oh my god I don't have to cut one side of my spanx anymore!!!!!"
It's hard to say though, if the public will come around even after that glowing stamp of approval and Kardashian's blatant non-apology.
The official Kimono undergarment collection is set to drop in July.
Source: Read Full Article