Aw, such sad news! Miley Cyrus has lost another member of her big, multi-species family.
The Nothing Breaks Like A Heart singer revealed the heartbreaking loss on her Instagram Story Wednesday afternoon.
Video: Miley Costars With Tish In Sex-Centric New 'Mother's Daughter' Music Vid
She wrote:
"Very sad to say… my dear friend Pig Pig has passed away… I will miss you always … thank you for so many laughs and good times girl."
Along with a sweet video in which she barely was able to keep hold of the full grown pig as it was tempted with food: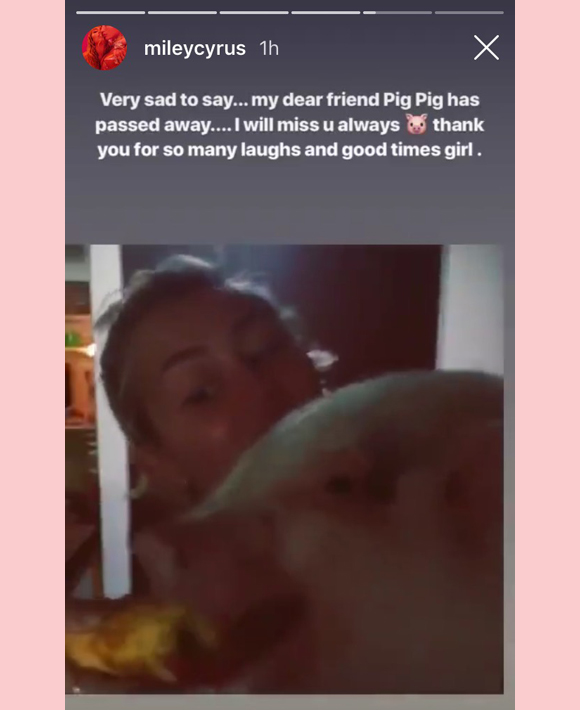 And to think the little guy started out so small!
Miley also shared a much earlier pic of Pig Pig, from way back when she was able to hold him in one hand, writing:
"I will miss you, Pig Pig"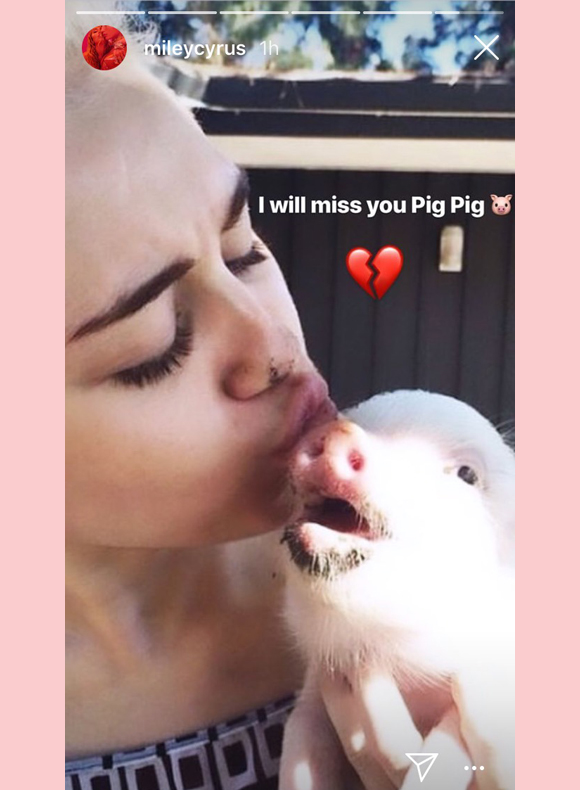 Awwww!
He was so small!
Miley adopted the pig back in 2014, shortly after the death of her beloved dog Floyd — who died from his injuries after being attacked by a coyote.
Miley wrote at the time:
"I don't wanna say it because I don't want it to be real… But my precious baby Floyd has passed away I am broken"
It was a devastating loss for the animal lover, which led to an entire psychedelic themed album called Miley Cyrus And Her Dead Petz, which featured a track called The Floyd Song.
Adopting Pig Pig five months later seemed one of the major events to bring Miley out of her funk.
Originally the adorable oinker's name was "Bubba Sue" but after about a month Miley announced she had "legally changed" it to Pig Pig. First name Pig, last name Pig.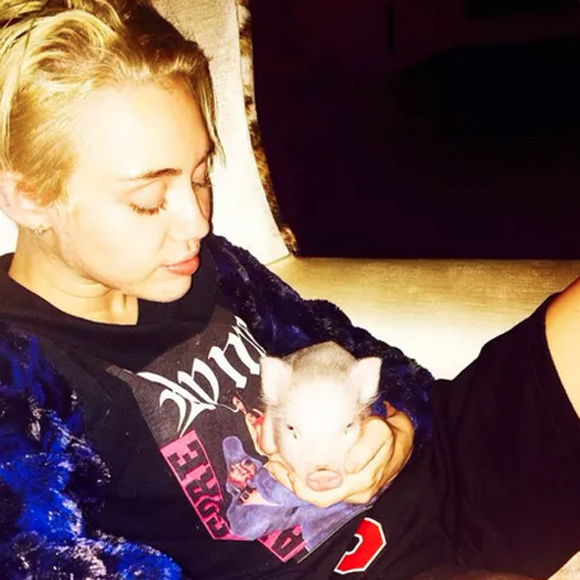 Ugh! We're so sad for Miley right now!
Miley's love for her pets is legend…
Back in 2017 Miley's love for her porcine pals even kept her from going on tour!
She told Howard Stern in an interview at the time:
"Literally the only reason I'm not touring is because of those f**king pigs. That's how much I love those pigs."
And just a month after boyfriend Liam Hemsworth rescued her animals (the "horses, the pigs, seven dogs, four cats" as she bragged to Jimmy Fallon afterward) from the fires which destroyed her Malibu home, she married the heroic hunk.
That's not a coincidence.
Really feeling for Miley right now. Sending all the love and positivity!
Source: Read Full Article