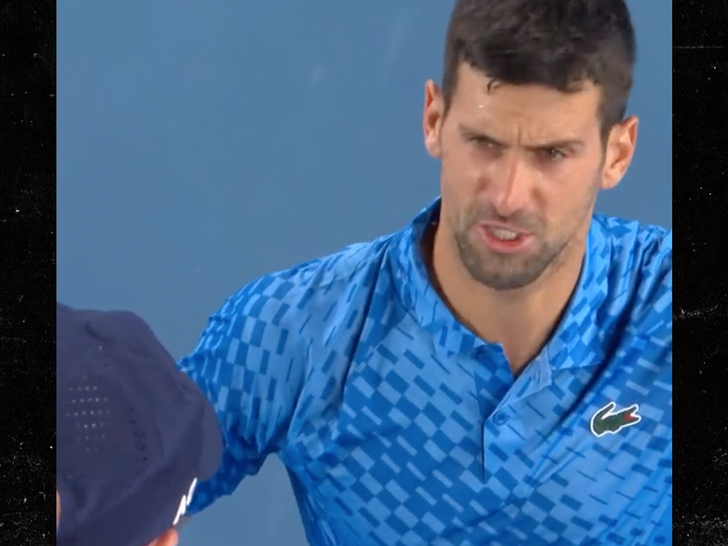 Novak Djokovic was irate with a fan who kept heckling him during his match at the Australian Open on Thursday … claiming the guy was "drunk out of his mind."
It all went down at the Rod Laver Arena in Melbourne, Australia … Djokovic was competing against Enzo Couacaud in a singles match when he lost his cool.
Djokovic — visibly frustrated at the fan who was trolling him — walked up to the chair umpire and demanded the individual be removed from the event.
"Are you going to get this guy out," Djokovic asked the umpire. "The guy's drunk out of his mind," Novak continued as he pointed to a spectator in the crowd.
Novak told the ump during their heated exchange … the fan had been giving him a hard time the entire match and asked the official if the person would be removed.
"He's not here to watch tennis," Novak said. "He just wants to get in my head. You heard him ten times. I heard him at least 50 times."
Djokovic wasn't pleased with the umpire's response, or lack thereof … and grew increasingly annoyed at the fact the ump did not budge and toss the fan from the stadium.
Novak dealt with other adversity during the match, too … his hamstring had been giving him problems, but he powered through, defeating Enzo in four sets to advance to the next round.
Source: Read Full Article