People around the world have joined the royal family in mourning the death of Queen Elizabeth II. The royals rushed to the 96-year-old's side shortly before news broke that she had passed away on Thursday.
Prince Harry, who was already in London for the WellChild Awards, was among the family members who hurried to see the Queen as her health took a turn for the worse, but sadly, he wasn't able to make it to Balmoral Castle in Scotland, where the Queen was staying, before she passed.
Harry notably traveled to Scotland alone (even though his wife, Meghan Markle, was also in London at the time) and left Balmoral early, ahead of other royals, the next day. Even during such a difficult and emotional time, speculation about the drama going on behind closed doors in the royal family has been front and center—something royal expert Katie Nicholl said isn't surprising because Harry's feud with other members of the royal family "has become a very important part of the narrative."
As Nicholl also noted, however, it's clear from the pictures of Harry taken while he traveled to and from Balmoral that he's completely gutted by the loss of his grandmother (their bond had reportedly not been affected by his ongoing issues with his dad, Prince Charles, and brother, Prince William).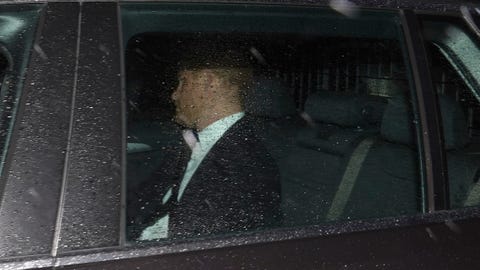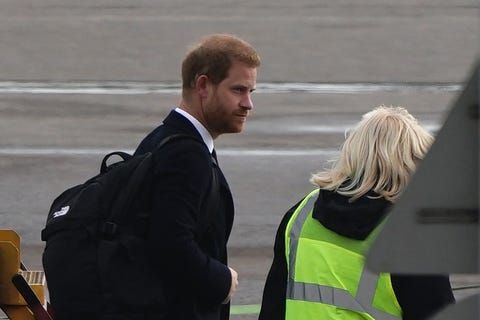 "I think it speaks volumes that Harry was seen leaving Balmoral and arriving at Balmoral on his own. He looked absolutely grief-stricken and devastated when he left Aberdeen this morning," Nicholl told Entertainment Tonight. "We know that despite the problems that he had with his brother and his father, he remained very close to the queen right up until her death and he will be absolutely devastated by the loss. He left Balmoral at 8:30 probably just after a very quick breakfast this morning."
Even though it "speaks volumes" that Harry left Balmoral so quickly after the Queen's death, Nicholl says there's a lot of hope that maybe this will be the event that inspires Harry to get back on good terms with his brother.
"I think there is every hope that this will hopefully trigger some sort of reconciliation between these two brothers, who for the past 18 months have really been brothers at war," she added.
We cosign that hope, but, either way, our thoughts are with everyone in the royal family as they mourn the loss of the Queen.
Source: Read Full Article