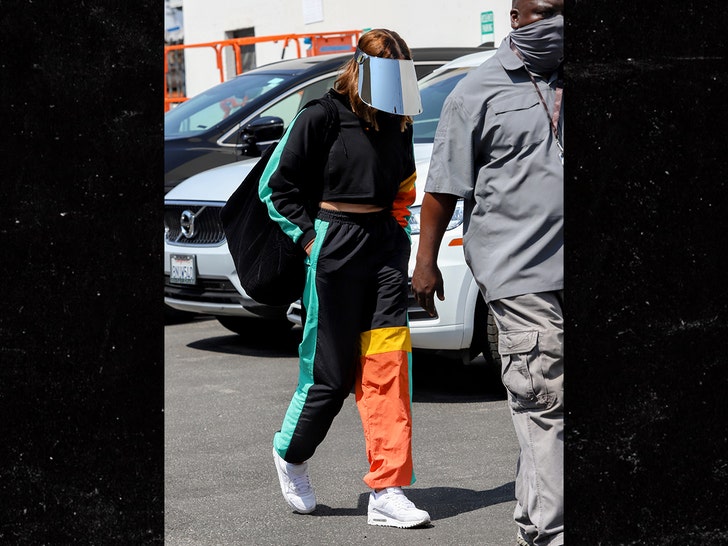 Mel C is here to tell us what we really, really want — and that would be … that she's joining "Dancing With the Stars," so things are sure to get sporty!
The Spice Girls singer was spotted wearing a visor on her way to the ABC Studios lot Tuesday to get ready for some two-steppin' for the upcoming 30th season of 'DWTS.'
She's a great addition to a lineup that's full of celebs from this day and age, and even before. As we've reported, Mel's joining the likes of '90210' star Brian Austin Green, NBA star Iman Shumpter and his wife, Teyona Taylor … as well as Lori Loughlin's daughter, Olivia Jade, and even 'RHOA' star Kenya Moore — just to name a few.
Of course, JoJo Siwa is also gonna be busting a move — and she'll be doing it with a female pro partner, the first time that's been attempted during the series' tenure.
As for MC here — she's actually the third Spice Girls member to be featured on hit show. Mel B did it first back in 2007 — placing 2nd alongside Maksim Chmerkovskiy — and then Baby Spice (Emma Bunton) beamed in with some words of encouragement a couple years ago.
Now, it's Mel (C's) turn — good luck!!!
Source: Read Full Article