Ree Drummond gives sausage an upgrade by making it with plenty of spicy flavor, a beer-based sauce, and onions. The Pioneer Woman star shared her tips for her easy meal idea that feeds a crowd.
Ree Drummond calls her spicy sausage dogs recipe 'fun'
Drummond demonstrated how to make the grilled meal on an episode of The Pioneer Woman. "It's all about indoor grilling with four favorites from years past," she shared in the intro. That included her "fun spicy sausage dogs in onion and curry sauce heaped into crusty buns."
The Food Network host's family was hard at work on the ranch so Drummond whipped up the sausage recipe. "They're so delicious, nice, and filling and they're a lot of fun too," she shared.
The Food Network host started by adding a can of beer to a skillet with chili sauce, and malt vinegar. "Basically I just went into the pantry and grabbed whatever bottles I felt like grabbing," Drummond said. "And it's going to result in the most delicious sauce. I love the flavor that the malt vinegar adds." She added hot sauce for "extra spice" and curry powder, salt, pepper, and brown sugar.
"I love sweetness," she said. "Whenever I use curry powder, I always seem to follow it up with something sweet."
Drummond turned up the heat and allowed the sauce to boil, then reduced it so it thickened. "These spicy sausage dogs are going to be just the ticket when they get here," she said of her hard-working family.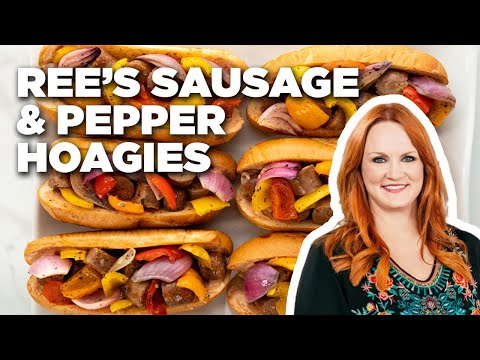 'The Pioneer Woman' star said you can use regular hot dogs
Drummond shared that she used "regular smoked sausage" for the recipe. "And I thought it'd be a little bit more fun than regular hot dogs," The Pioneer Woman star said. "Although regular hot dogs would work just fine with this recipe."
She grilled the sausage first for a few minutes. "I tell you what, sausages are always a safe bet with my crew. We'll eat them in any form they come. They always love them," she said. "They also love spicy food so combine the spicy sauce with sausages — it's pretty much a no-brainer."
Drummond removed the sausages and added them to the sauce, then placed sliced onions she brushed with olive oil on the grill pan, oil-side down. She grilled them for 3 to 4 minutes per side.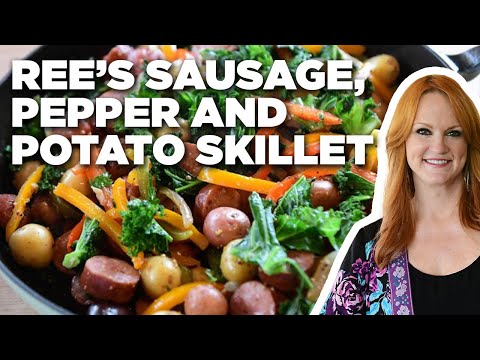 Drummond's recipe is perfect for her family's busy lives
Drummond explained that life on the ranch with a big family means they can show up hungry at any moment. "If there's one thing I've learned it's that you never really know when they're going to walk through the door for lunch or dinner," she said. "So I've come up with recipes that you can make and then hold until your family gets home. They're really handy to have, especially during a busy time of year like this."
Once the onions were done, she added them to the sauce with the sausages. "This is just a heavenly dish — I don't know what else to say," Drummond shared. "Grilling the onions first is the secret to this whole deliciousness."
After she mixed everything together, Drummond put the sausages into crusty rolls, and topped them with onions and spicy sauce.
The full recipe is available on the Food Network website.
Source: Read Full Article