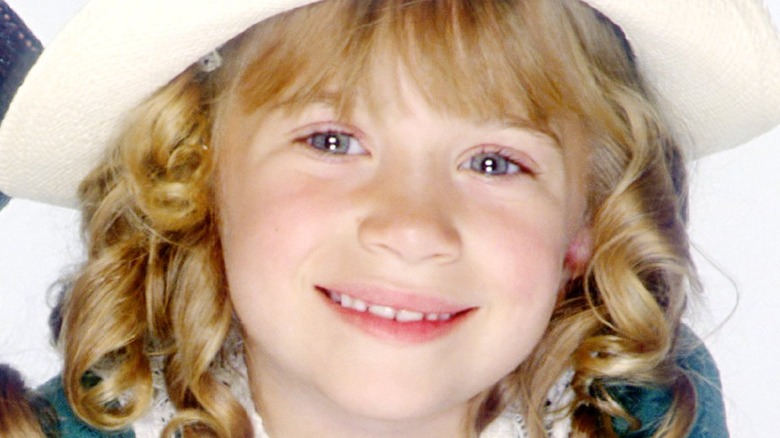 Ron Wolfson/Getty Images
By Christine-Marie Liwag Dixon/Sept. 7, 2021 2:58 pm EDT
The names "Mary-Kate and Ashley" are inseparable, especially for '80s and '90s kids who grew up during the Olsen twins' heyday. From their early days playing Michelle on "Full House" to their later film career and fashion empire, the Olsen twins were a big deal for quite some time.
While the Olsen twins operated as a package deal for much of their early careers, it's important to remember that Mary-Kate and Ashley Olsen are two unique individuals — they're not even identical twins, notes E! News. While you may have trouble telling them apart, there are a lot of differences between these two women. Ashley (who is two minutes older) is slightly shorter and is right-handed, while Mary-Kate has an inch on her sister and favors her left hand. 
Ashley has made a name for herself since she and her sister exited show business in the 2010s, and you might have trouble recognizing her now — she's changed a lot since her "Full House" days. From her early years as a baby diva to her adult life as a fashion designer living out of the limelight, let's take a look at how Ashley Olsen has transformed over the years.
Ashley Olsen was almost fired from Full House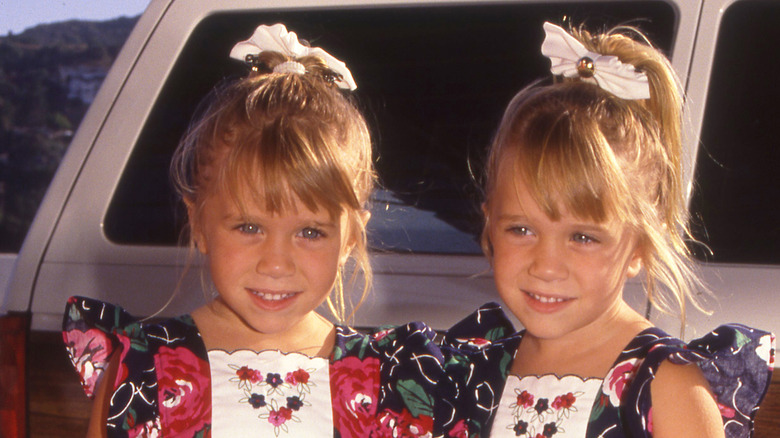 Born June 13, 1986, Ashley Olsen was just 9 months old when she and her sister began portraying Michelle Tanner on "Full House." The two shared the role, taking turns on screen. When the show first aired, fans weren't aware that Michelle was played by more than one person; as MTV noted, the twins were credited as "Mary-Kate Ashley Olsen" for most of the series, concealing the fact that they were, in fact, different people.
Ashley grew up on the show, but things almost went very differently. One of the show's stars, John Stamos, reportedly tried to get the Olsen twins fired from "Full House" early in the series' run. Stamos said at a press event that the girls cried too much, so he briefly had them replaced. "They brought in a couple of … redheaded kids, and we tried that for a while and that didn't work," he explained (via NME). "So it was, 'All right, invite the Olsen twins back.' That's the story."
Then, a few years later, Ashley, in particular, was almost fired from the show because, as the twins grew older, they began to look less alike. Per Screen Rant, the show's producers wanted to have just Mary-Kate play the role of Michelle without her sister. Surprisingly, it was Stamos who saved the day, insisting that both Mary-Kate and Ashley be kept.
Ashley Olsen's family started a production company when Ashley was only 6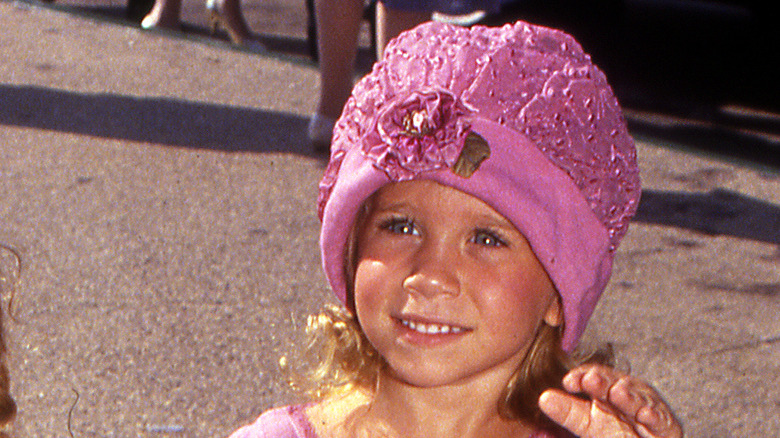 By the time Ashley Olsen was 6, she and her sister were helming a veritable empire. Not only were they still starring on "Full House," but they also branched out to other lucrative projects. Their parents set out to protect them from Hollywood execs who might take advantage of them, while also wanting to have control over their brand. With their lawyer, they set up Dualstar Entertainment in 1993, as noted by Reference for Business. 
While too young to actually run the company at its founding, the twins had a say in what went on in the day-to-day business, even though, as Ashley later told WWD, "We couldn't see over the top of the table." Films produced by Dualstar include "It Takes Two" and "Passport to Paris." Among their most popular endeavors were "The Adventures of Mary-Kate & Ashley," a series of musical videos in which they played detectives, as well as their line of party tapes (via Biography).
While Ashley and Mary-Kate wouldn't become co-presidents of the company until they were 18, the success of Dualstar reportedly made them millionaires by the ripe old age of 10. The business didn't just churn out films, but also a wide array of merchandise, including books, apparel, CDs, beauty products, and toys, ensuring that the twins left their mark on pop culture history.
Ashley Olsen's parents split up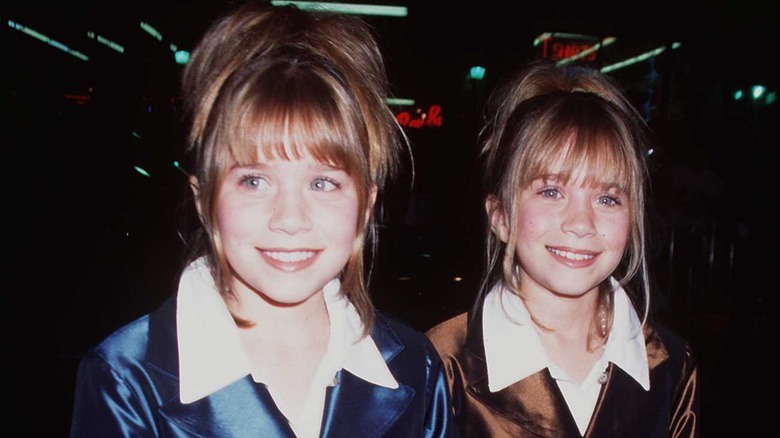 When they were 9 years old, Mary-Kate and Ashley Olsen's parents split up. While this was no doubt a difficult time for them, especially because news of the split was everywhere — tabloids even reported at the time that the twins were at the center of a bitter custody battle – Ashley later said that the life change wasn't as traumatic as you might expect. "To be honest, we were kind of busy at that point," Ashley told People several years later. "We had so many people that loved us that we were like, 'That's okay. Things will be better this way.' We were very mature for our age."
Still, it seems like the transition was a rough one. According to Entertainment Weekly, Ashley reportedly refused to attend the ceremony when her father married his co-worker, instead staying at home with her mom while Mary-Kate attended the nuptials. Her dad swore that the girls were adjusting well, though, saying, "Everyone sees eye to eye."
Whatever the truth of the circumstances may be, it certainly couldn't have helped that some people believed the divorce was the twins' fault — at least according to "The Unauthorized Full House Story." Per The Washington Post, the Lifetime film blamed the twins' success for their parents' split, with one character saying, "The twins are so wildly successful that sometimes that creates more problems than people can handle."
Ashley Olsen fell in love with fashion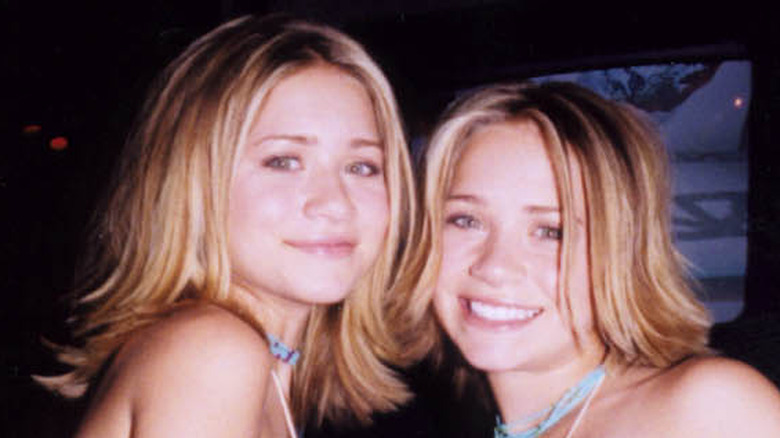 Far from just being an actress, Ashley Olsen established herself as a multi-talented career woman from an early age. One way that she explored her creative side was through fashion, launching a fashion line with her sister in 1999. Per Business of Fashion, the two collaborated with Walmart for the girls' line, which targeted girls ranging from 4 to 14.
Barely a teenager herself at the time, Olsen was no stranger to designing, as she had experimented with her own look throughout her life and had a lifelong fascination with fashion. "I think you're either born with a sense of style or you're not," she told Marie Claire in 2009. "Either you care or you don't."
She explained to the outlet that she and her sister would often alter their own clothing to fit them growing up, "not having the patience for a tailor and cutting everything ourselves." It looks like all of that experimentation paid off!
Ashley Olsen compared growing up to being 'in the Army'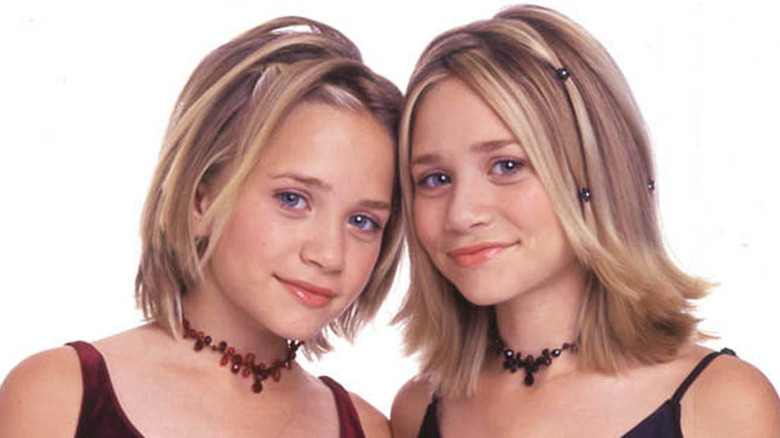 Being famous before you're even old enough to understand that you're a celebrity is something that can take quite a toll. Ashley Olsen learned this the hard way. While Mary-Kate Olsen told Elle that their parents did their best to give them a "normal" childhood, normalcy only goes so far when you're one of the most famous child stars on the planet — and running a company to boot. While the twins went to school and had friends, they also had to juggle this with a busy career.
Growing up famous takes up a lot of time. Ashley told Marie Claire that she was so busy and her life was so regimented that "it was almost like I was in the [A]rmy." She explained, "School, work, homework, fly to New York, get in at 2 in the morning, do a morning show at 5 a.m., then another one at 7, then a radio interview at 10, you know?" 
Ashley Olsen wanted a normal college experience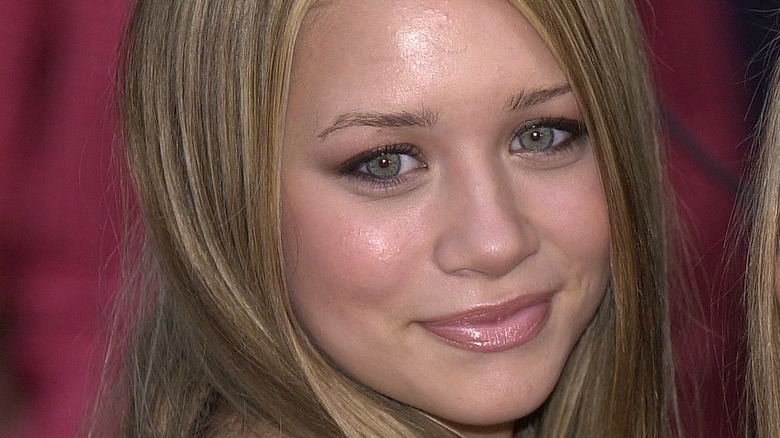 After a childhood spent in the spotlight, Ashley Olsen needed a break. She and Mary-Kate decided to head to New York City for college. Interestingly, they might have been celebs, but the two still had to go through the official application process on their own — one which Ashley told Oprah left them "very stressed," saying, "We were just like any other student trying to get in."
The Olsen twins got accepted to New York University, but their college experience wasn't what they had hoped it would be. Far from having a bit of normalcy, the two found themselves hounded by the press. "When I came to [NYU], it was really tough for the first couple of months because I couldn't show up to some classes, because there'd be paparazzi outside," she told Marie Claire. She added that attention from their peers was another issue, recounting the time a fellow student protested their Walmart clothing line with signs that read, "Mary-Kate and Ashley support child labor."
Ashley never finished her degree, ostensibly dropping out to focus on her fashion design career, as noted by Cheat Sheet. Of course, it's likely that her uncomfortable time on campus also had something to do with her decision. As Mary-Kate — who left as well — told New York Mag, "Learning is not fun if you're not safe."
Ashley Olsen started The Row with Mary-Kate while in college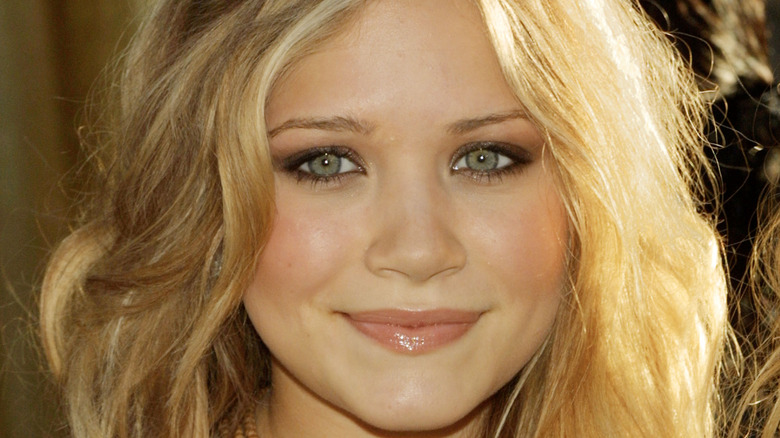 In 2006, Ashley Olsen's early foray into fashion design reached new heights when she and Mary-Kate started a new line called The Row while in college. It started off with a basic white T-shirt before rolling out tank tops, leggings, and other basics. It seems Ashley had no idea how big the brand would become at the time, telling i-D in 2021 that they looked at it as "a passion project." She added, "It took a year and a half, because there really was no end date or goal in mind as far as turning it into a business, I'd say."
Today, The Row is a full-fledged luxury fashion label. Per its website, the brand centers "on exceptional fabrics, impeccable details, and precise tailoring" and "combines a timeless perspective with subtle attitudes which form an irreverent classic signature."
The brand has come a long way from its humble origins. Business of Fashion reported in 2019 (via Robert Burke Associates) that, at the time, The Row was "generating between $100 and $200 million a year in sales" although it should be noted that the brand does not release any official numbers. In addition to The Row, the twins also launched retail lines, including Elizabeth and James and StyleMint, as noted by In Touch Weekly.
This is why Ashley Olsen left Hollywood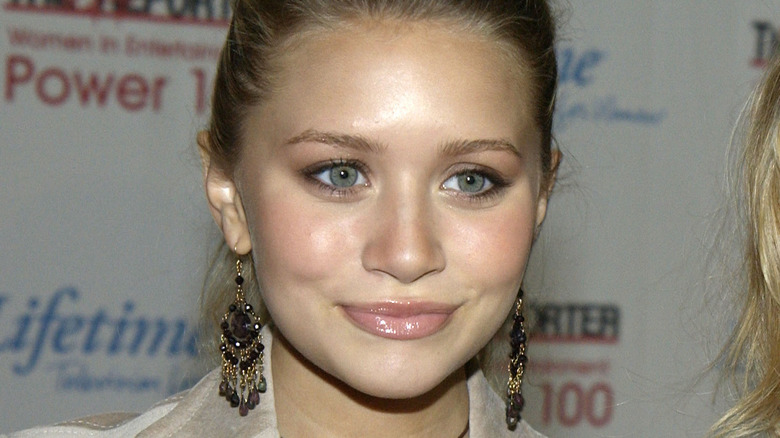 While some people might have thought that Ashley Olsen would return to her acting career after college, her last major role was in 2004's "New York Minute." She's also credited as Kissing Girl #3 in 2009's "The Jerk Theory" and made an uncredited cameo as herself in 2010's "I'm Still Here," but she hasn't been seen on film since. She and Mary-Kate were also notably absent from the "Full House" reboot, "Fuller House." As the show's executive producer, Bob Boyett, explained to People, Ashley reportedly said, "I have not been in front of a camera since I was 17, and I don't feel comfortable acting."
It's understandable that Ashley didn't want to revisit that time of her life. As she told Marie Claire, her entire empire made her rather uncomfortable. "Mary-Kate and I never really wanted our names on a bunch of different things," she said. "It wasn't us — it never felt like us."
In an interview with Allure, Ashley explained that she also realized she couldn't act and pursue fashion at the same time because of her desire "to do things 100[%]." She said, "There's a lot of compromise in the entertainment industry."
Ashley Olsen and her sister were raised to be 'discreet'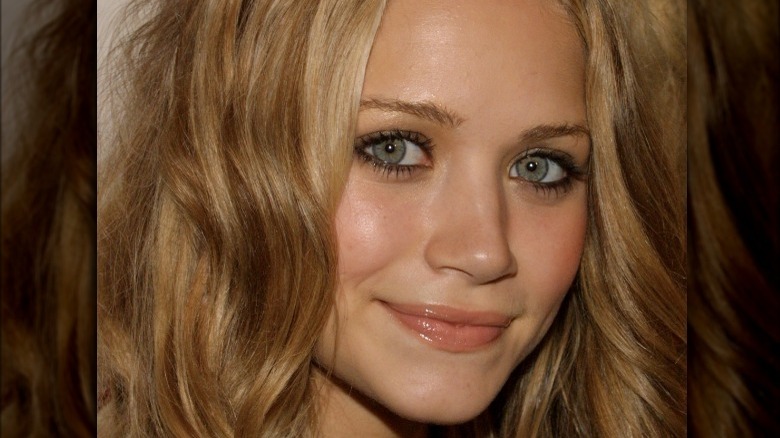 Ashley Olsen rarely makes public appearances or gives interviews these days. In fact, she isn't even on social media, and neither is her sister. "We don't dive into that world; we don't have Instagram or Facebook," she told Net-a-Porter in 2017. "So we've never been connected to our customers or our fans in that way. We've stayed quite sheltered."
In a 2021 interview the sisters gave told i-D, Mary-Kate explained that their quiet lifestyle outside of the public eye isn't just a product of their upbringing. She revealed that — somewhat paradoxically — she and Ashley were brought up by their parents to be "discreet people." When they do grant rare interviews, the siblings don't divulge much about their personal lives or even discuss their famous pasts a whole lot. Instead, the conversation seems to be centered largely on their work today.
Is Ashley Olsen married?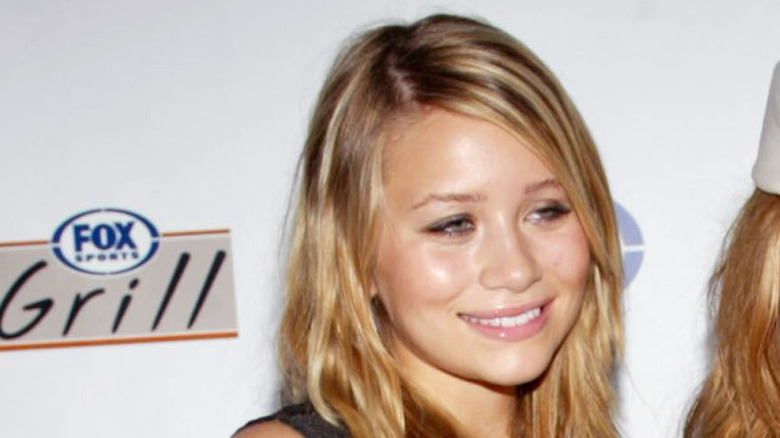 As she's gotten older, Ashley Olsen has done her best to keep her private life as private as possible. This is especially true of her dating life. The actress is not married and never has been — that fans know of. At the same time, we wouldn't put it past her to keep a marriage under wraps. Per Us Weekly, Olsen has been linked to a number of men throughout her career, including Jared Leto, Lance Armstrong, and Justin Bartha.
She's never seemed to be very eager to discuss her romantic life, though; in a 2007 interview with Marie Claire, she revealed that she was seeing someone and took a lot of satisfaction in the public not knowing the identity of her partner.
She has reportedly been seeing artist Louis Eisner since 2017, sparking engagement rumors in 2019 (per Us Weekly), but we still have no official engagement or wedding announcement. According to E! News, the two are rarely even spotted in public together — which seems to be just how the retired actress wants it.
Ashley Olsen is still very close with Mary-Kate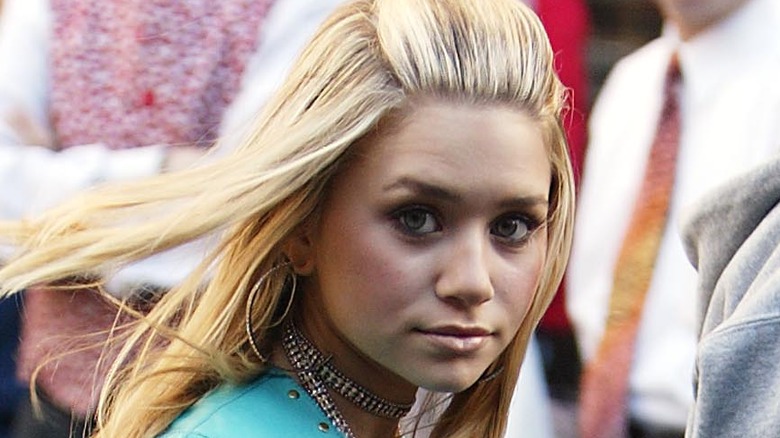 While Mary-Kate and Ashley Olsen are two names that many people still have trouble separating, the two have worked hard to separate their identities in the public consciousness. The two live separately — although near each other in New York, as noted by E! News — but still work closely together on their fashion line, The Row.
While they may no longer be the darlings of Prime-time TV, they seem to be living more fulfilled lives, while still enjoying being a package deal. As Ashley told i-D, working together not only helps them with the creative process but also with navigating their careers, fame, and everything else. "I think what's great is that we have each other to lean on," she said. "And managing design is one thing and then also running the business side is another and I think you have a lot of decisions to make … we feel fortunate that we can have that dialogue and divide and conquer a bit."
Ashley Olsen also has a close bond with her sister, Elizabeth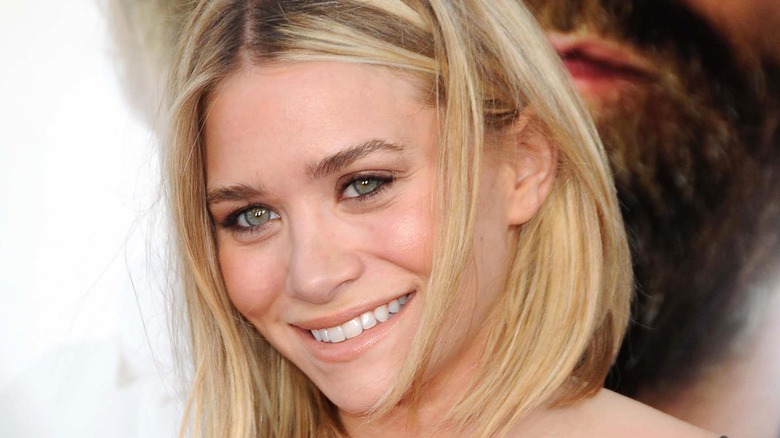 While Ashley Olsen and Mary-Kate aren't acting anymore (Mary-Kate Olsen hasn't done anything since appearing in 2011's "Beastly"), their younger sister, Elizabeth Olsen, is carrying on the acting torch. Elizabeth is best known for her role as Wanda Maximoff in the Marvel Cinematic Universe. While Elizabeth could have been a child star, she chose not to pursue acting as a career as a kid after seeing how much her sisters had to sacrifice. "What I saw my sisters do was work, not play," she told Parade.
Now that the tables have turned, Ashley doesn't seem to begrudge her little sister hogging the spotlight. The Olsen twins seem to have a close bond with Elizabeth, with the younger Olsen telling Us Weekly that they've helped her a lot in her career. "I think they've give me a lot of little advice along the way," she said, adding that the twins helped her make contacts in show business and have offered her feedback on her performances.
Ashley Olsen's career has earned her a fortune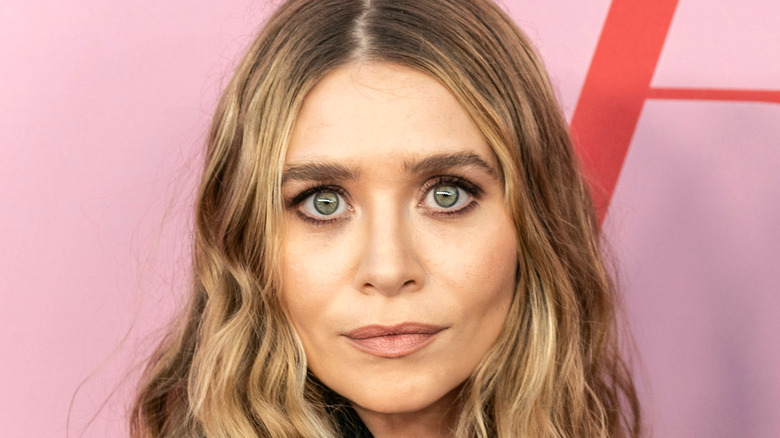 While Ashley Olsen may have cut her acting career short, she's still working hard. Far from her and Mary-Kate just slapping their names on their line, model Gigi Hadid told i-D, "When you go into their office and you see their desks you can tell that they work there."
That hard work has paid off — big time. Ashley has been a millionaire for most of her life and, per Celebrity Net Worth, has an estimated combined net worth with her sister of $500 million, ranking them among the wealthiest women in show business. That's certainly enough for retirement, but Ashley isn't resting on her laurels. As she explained to Net-a-Porter, she's been working hard her entire life, and it's only natural for her to keep going. "I've always been a worker," she said. "It has taken me a lot to figure out how to take a vacation."
Source: Read Full Article