Though Troian Bellisario is a multi-hyphenate creative, she is still best known for her roles on Pretty Little Liars. The show, which ran from 2010 to 2017, made the main cast members: Bellisario, Lucy Hale, Shay Mitchell, and Ashley Benson household names. Furthermore, the show was so popular that it inspired two spinoff shows. Additionally, the show is also getting a prequel, which could easily captivate a whole new generation of kids.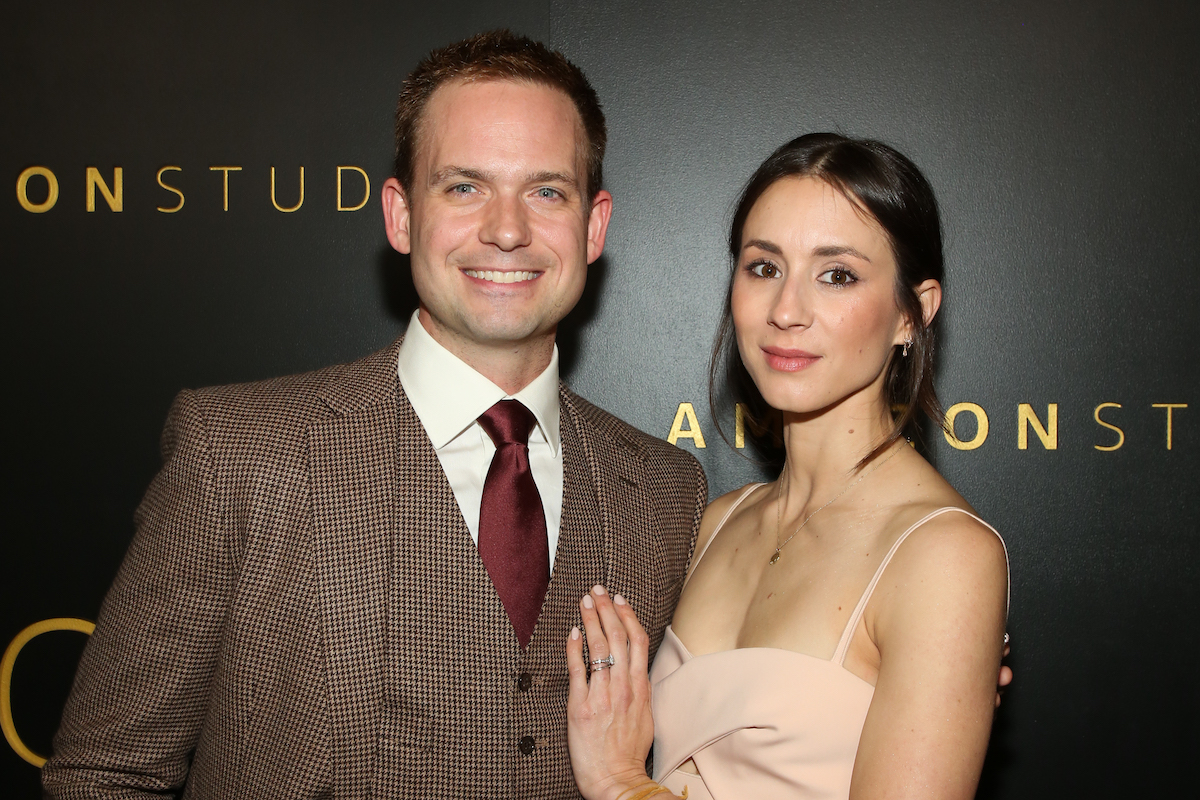 Funnily enough, Bellisario initially had no interest in auditioning for Pretty Little Liars. Unlike her fellow castmates, the actor didn't watch other popular teen dramas like Gossip Girl and The O.C. growing up, and she didn't have any interest in starring in one herself. However, that all changed when Bellisario read the script and realized that the show was pushing the envelope on content and she decided to audition.
Troian Bellisario wasn't just a part of the 'Pretty Little Liars' cast
Ultimately, Bellisario is glad that she took the risk and auditioned for the show. As an actor, she got to put herself in some pretty extreme situations. She also took the opportunity to learn from the Pretty Little Liars crew and expand her knowledge about producing and directing. She even famously directed one episode of the show in Season 7. But as grateful as Bellisario is for her time on the show, she doesn't think she'll ever show Pretty Little Liars to her kids.
Bellisario has two kids with her husband and fellow actor, Patrick J. Adams. When she was asked at what age she would introduce her oldest daughter, Aurora, to Pretty Little Liars, the Feed star confessed that she likely wouldn't. In fact, she shared that she doubted either of her kids would ever be interested in seeing her or Adams on the screen.
Why the 'Suits' actor won't show her kids 'PLL'
"I don't imagine that Aurora would want to see my work on Pretty Little Liars, or Patrick's work on Suits," Bellisario confessed to Teen Vogue. "I don't think she'll care. She'll be like, 'That's weird, you're mom, you're there on the TV. OK. Weird.' So I don't imagine me sitting her down and showing her. Hopefully, it will just be something that she will come upon at the right time, and probably not care about at all."
While Bellisario's kids might not particularly care about Pretty Little Liars, the actor still thinks about the show in relation to her career. In the aforementioned interview, she shared that she's been pursuing roles that will help separate her from her infamous character. While she's appreciative of her time on the popular show, she wants to make sure that she does things that allow people to see her as a well-rounded actor.
Bellisario wants fans of 'Pretty Little Liars' to see her as someone other than Spencer
"How do I continue to find those roles that really differentiate me from Spencer and from my experience on [Pretty Little Liars]?" Bellisario questioned. "Because what I don't want to do is [have] people think, Oh, well she's just doing the same thing. I think it's going to take some time for me to separate myself from that and from people knowing me as that, which I really have no problem with; I'm really excited when people are fans of the show. But I think because so many fans watched the show for so many years, it's going to be hard for them to see me as something else. That will just take time and other roles to reestablish that. I have to be patient."
Source: Read Full Article