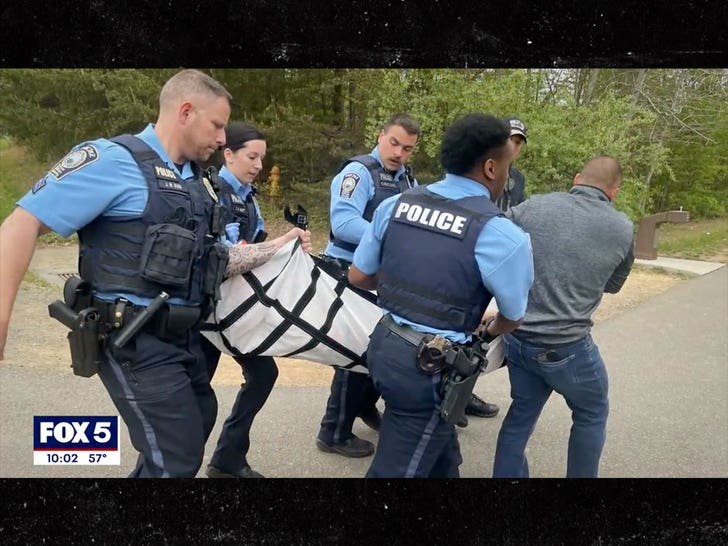 Horrifying scene at a youth flag football event in Virginia on Sunday … two people were hit by bullets after an argument broke out on the sidelines in the middle of a game.
Prince Williams County Police confirmed to TMZ Sports that they were dispatched to Benton Middle School in Manassas on Sunday after receiving a call about gunfire at around 10:15 a.m.
When officers arrived, PWCPD says they found two men had been shot while a youth flag football game was taking place.
Dean Ladson — who's part of the 703 United Youth Football team — captured PWCPD carrying out one of the shooting victims … and later told FOX 5 that it all appeared to start after people got into a verbal altercation at the game.
"The guy standing maybe closer than you and I pulls out a gun," Ladson said, "he shoots the other gentleman, then he takes off running up the hill."
Ladson says his 11-year-old son was there when the terrifying incident happened … but he — and all the other children at the game — are thankfully safe and sound.
"He's fine," Ladson said. "He made a statement to my wife, she asked how he was doing and he said he's just glad to be alive. That's harsh for an 11-year-old to have to say."
PWCPD says the two shooting victims are expected to survive.
Police added that they have not yet apprehended the shooter … telling us they're still on the hunt for a suspect described as a "black male, with a medium complexion, between 5'6"-5'10" and a thin build." Anyone with information is asked to call PWCPD at 703-792-7000.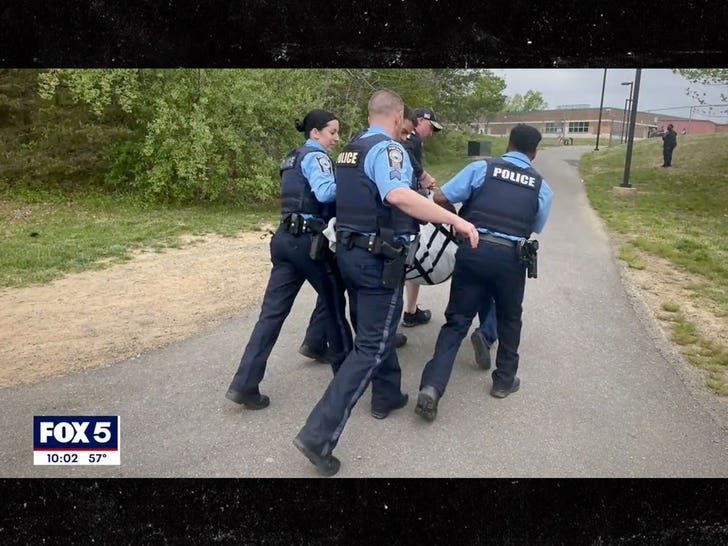 Another parent, Amanda Proch, made a comment on the PWCPD Facebook page about the shooting — and thanked law enforcement for their service.
"Thank you PWC Police Department for your quick actions! My kids were at that game and I am blessed to say they are safe," Proch said.
"It was a scary time for all families there. I hope others can give information that leads to the arrest of the suspect."
Source: Read Full Article