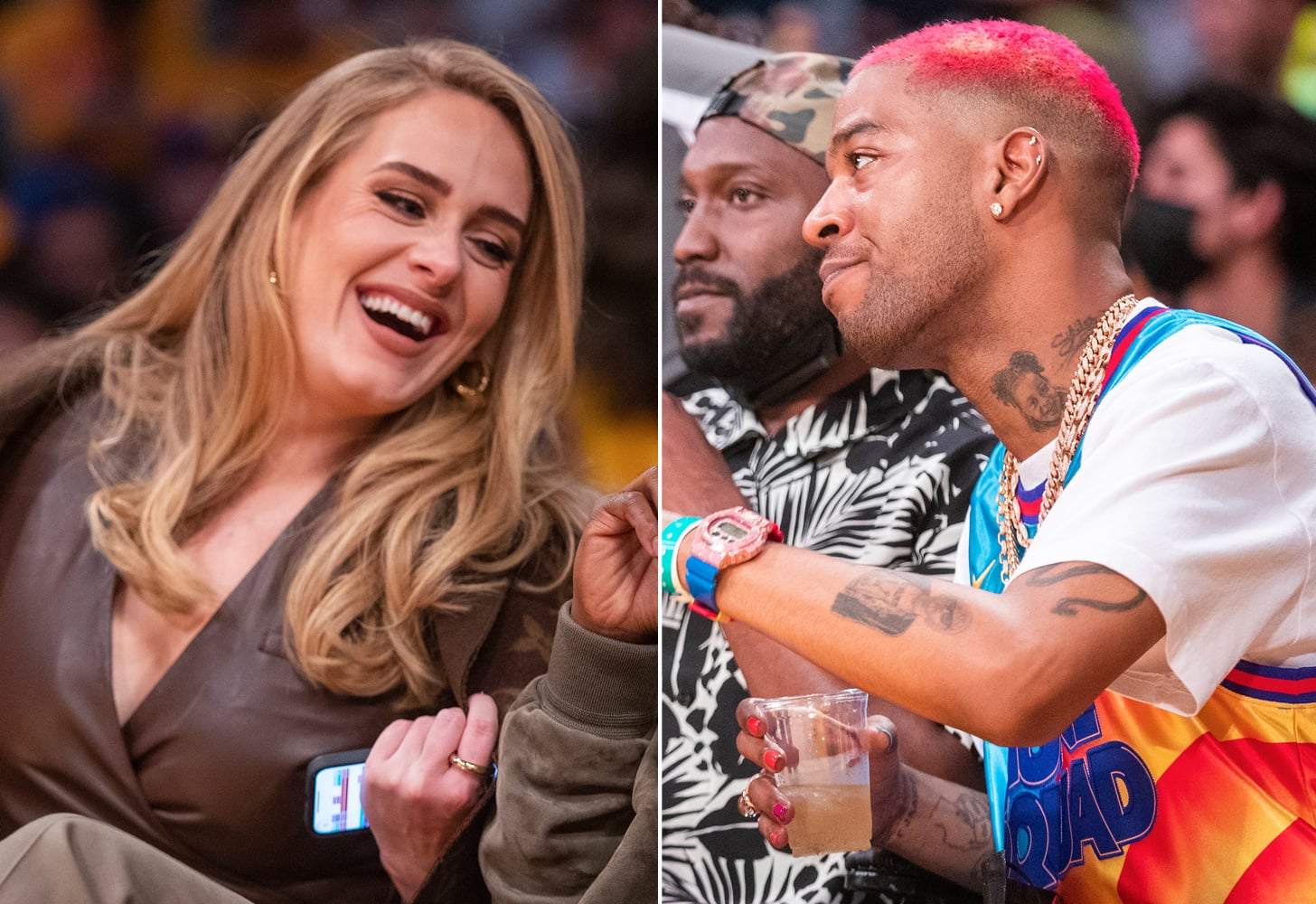 Image Source: Getty / Allen J. Schaben / Los Angeles Times
We're filing this one under "new favorite celebrity friendship." On Tuesday night, the stars were out in full force for opening night of the NBA season, and as celebrities filled the Staples Center in Los Angeles to watch the Lakers take on the Golden State Warriors, there was one unexpected duo that warmed our hearts. We're talking about Kid Cudi and Adele. Adele might've been enjoying a lovely date night with boyfriend Rich Paul, but when the opportunity presented itself at halftime, she scurried over to converse with Mr. Rager himself. An eagle-eyed fan captured the interaction on video, and it's guaranteed to make you smile.
We see the two artists deeply engaged with one another for a few seconds, and a few seconds was all we needed to have our wheels spinning about what they could possibly be talking about. Was Kid Cudi praising Adele's fabulous Louis Vuitton coat? Were they secretly setting up a time to meet in the studio and give us the ultimate collaboration? Unfortunately, we might never know the answer. Cudi retweeted the fan's video the following day gushing over their interaction. "A lot of people askin what she said. Ill never tell, but it was the sweetest thing anyone could ever say to u from one artist to another 😌 u see im melting w joy. She is the best! 💖 love her," he wrote. Aww!
Source: Read Full Article