Many of these artists have identified as part of the queer community and ALL of them have celebrated LGBTQ+ relationships in the lyrics of their songs! 🏳️‍🌈
1.
Hayley Kiyoko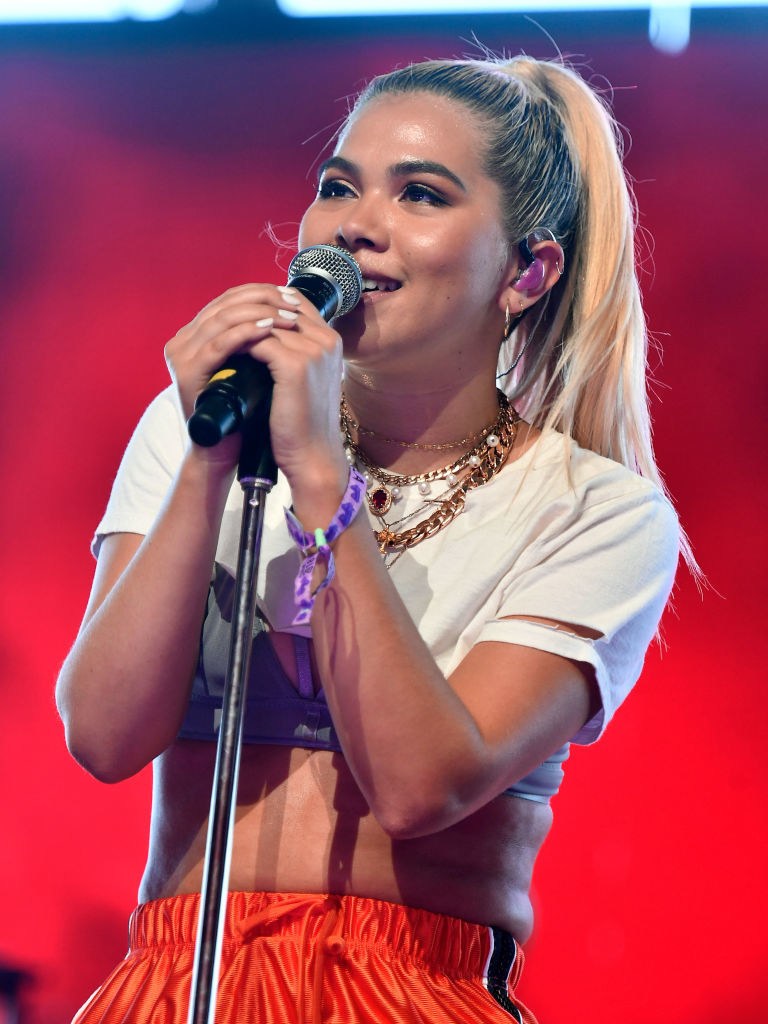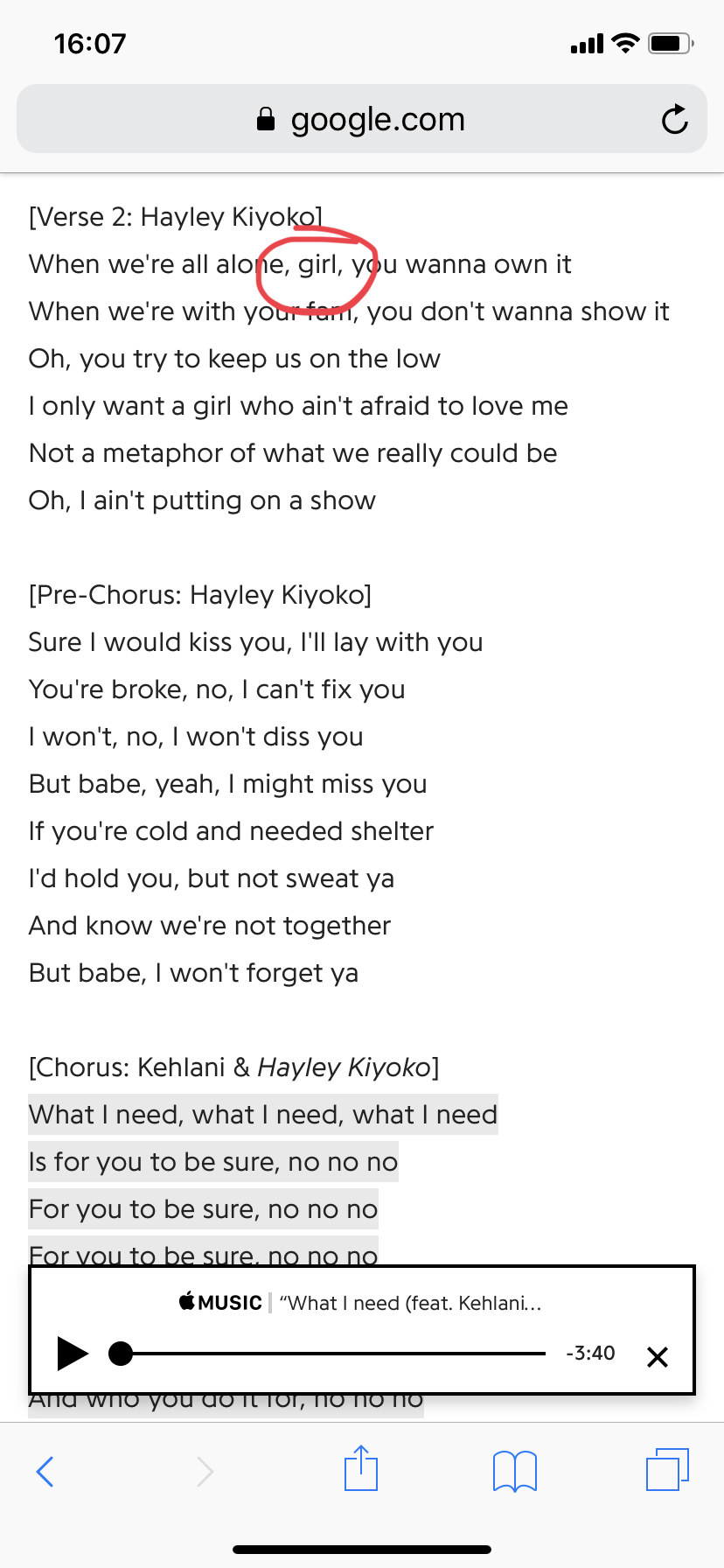 Undeniable banger – "What I Need"
Best lyric – "I only want a girl who ain't afraid to love me."
This killer track from Hayley's exceptional 2018 album "Expectations" is a collab with queer-identifying artist Kehlani. Written from an LGBTQ perspective, the track is about a girl who is frustrated that her GF is still in the closet. Hayley is openly gay and regularly writes about her experience dating women. That's why she's the Lesbian Jesus!
See also – "Pretty Girl", "Curious", "Girls like Girls".
2.
Troye Sivan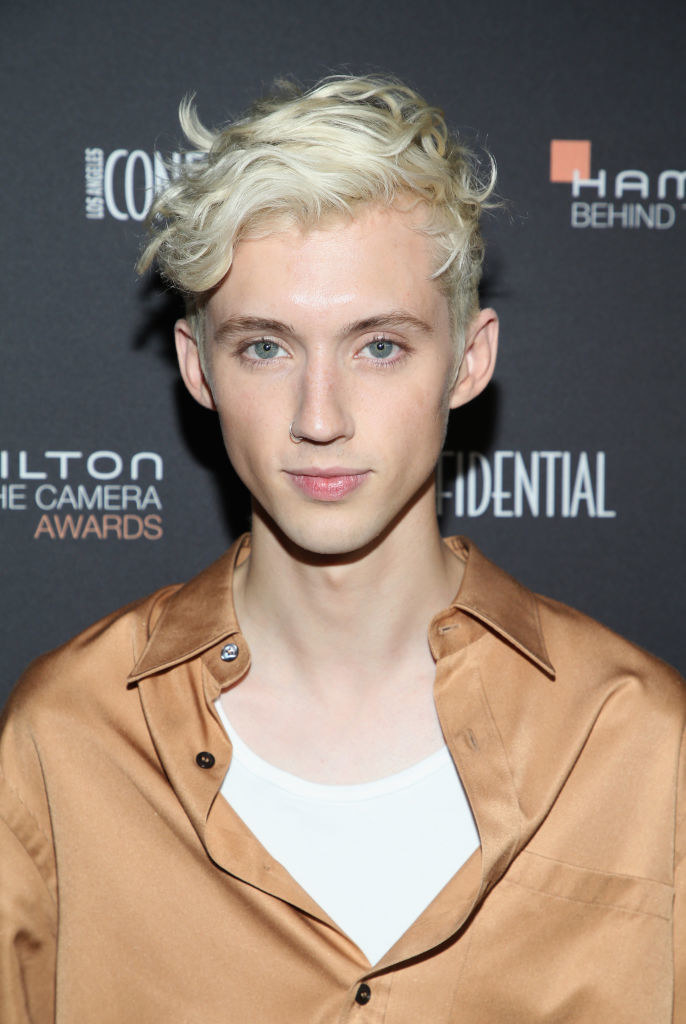 Undeniable banger – "Bloom"
Best lyric – "Take a trip into my garden, I've got so much to show ya. The fountains and the waters are begging just to know ya."
This so-called ode to bottoming comes from Troye's second studio album of the same name. Troye seems eager to highlight his sexuality in nearly all his songs and last year told The Guardian "I think there's power in living openly and truthfully, while also being gay."
See also – "Gasoline", "For Him", "1999", "Lucky Strike", "Seventeen".
3.
Mary Lambert
Undeniable banger – "She Keeps Me Warm"
Best lyric – "She says that people stare cause we look so good together."
You may remember Mary Lambert's beautiful pipes from the Macklemore hit "Same Love" which came out NEARLY SEVEN YEARS AGO. Since then, Mary has re-recorded her own version of the song – "She Keeps Me Warm" – released three EPs, a studio album and two collections of poetry. She is openly a lesbian and a Christian.
See also – "Know Your Name", "Sarasvati", "I'd Be Your Wife".
4.
Frank Ocean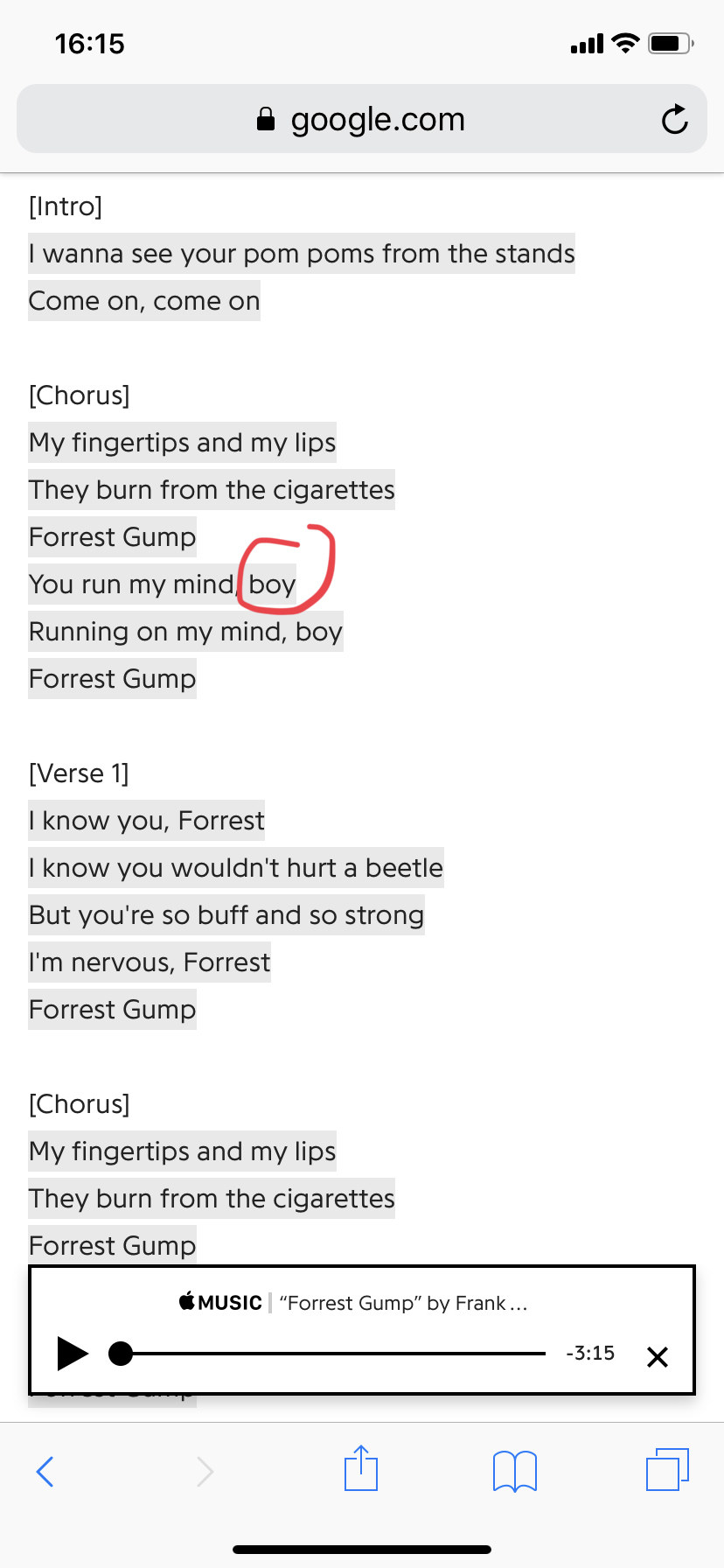 Undeniable banger – "Forrest Gump"
Best lyric – "You run my mind, boy."
Rapper Frank Ocean made waves in the R&B community when he came out just before the release of his 2012 debut studio album "Channel Orange". Knowing his lyrics in tracks like "Forrest Gump" would fuel speculation about his sexuality, Frank posted about being in relationships with men on Tumblr, later saying that he wanted to be transparent and provide a role model for young LGBTQ+ youth.
See also – "Thinkin Bout You", "Bad Religion", "Chanel", "Good Guy".
5.
Years and Years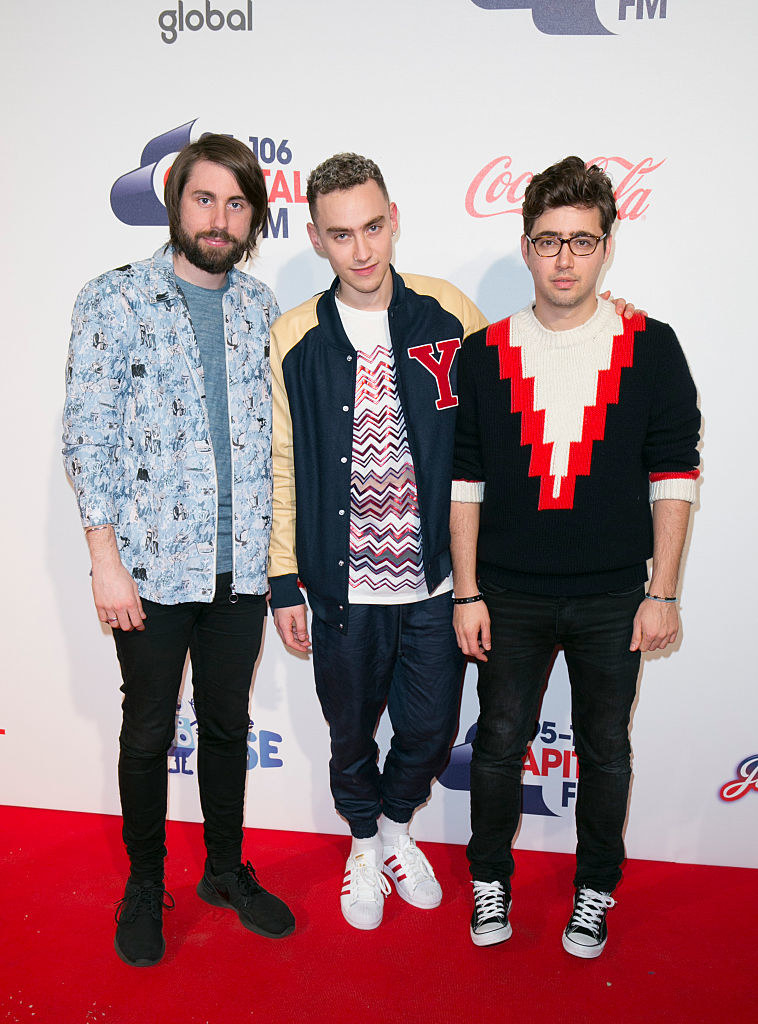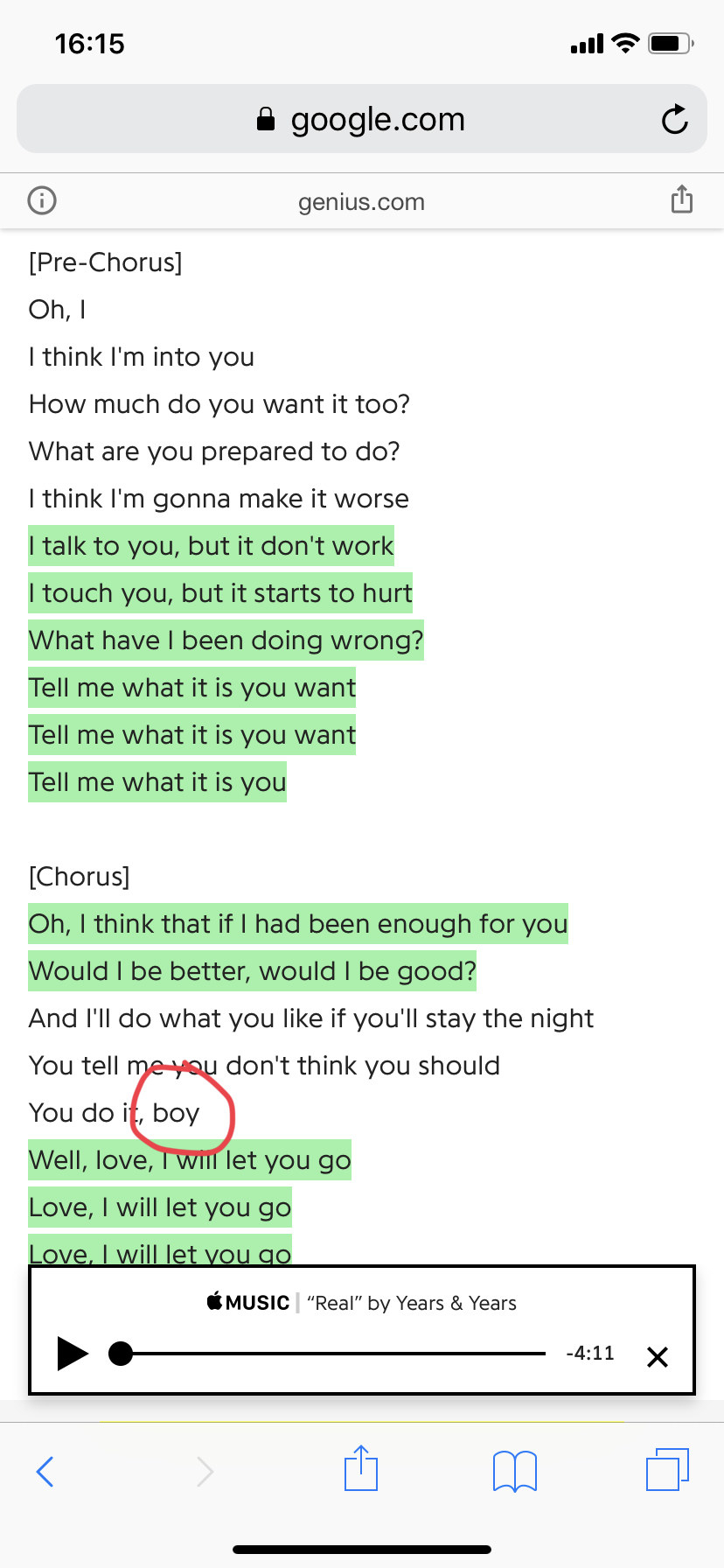 Undeniable banger – "Real"
Best lyric – "I itch all night, I itch for you."
Lead singer Olly Alexander has proudly waved the rainbow flag for several years now, and in 2015 spoke to Digital Spy specifically on the issue of same-sex pronouns in music, saying: "it's sad we don't have gay popstars using male pronouns." Olly wrote "Real" about an ex-boyfriend and wanted to keep the lyrics, well… real.
See also – "Sanctify", "Memo", "Preacher", "Valentino".
6.
Janelle Monáe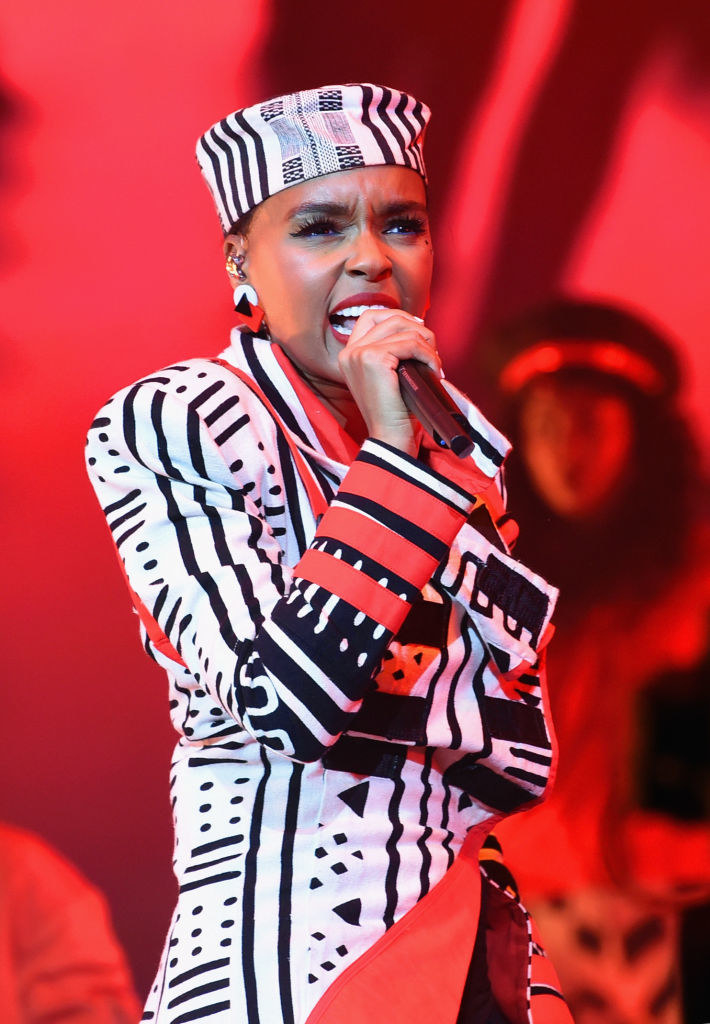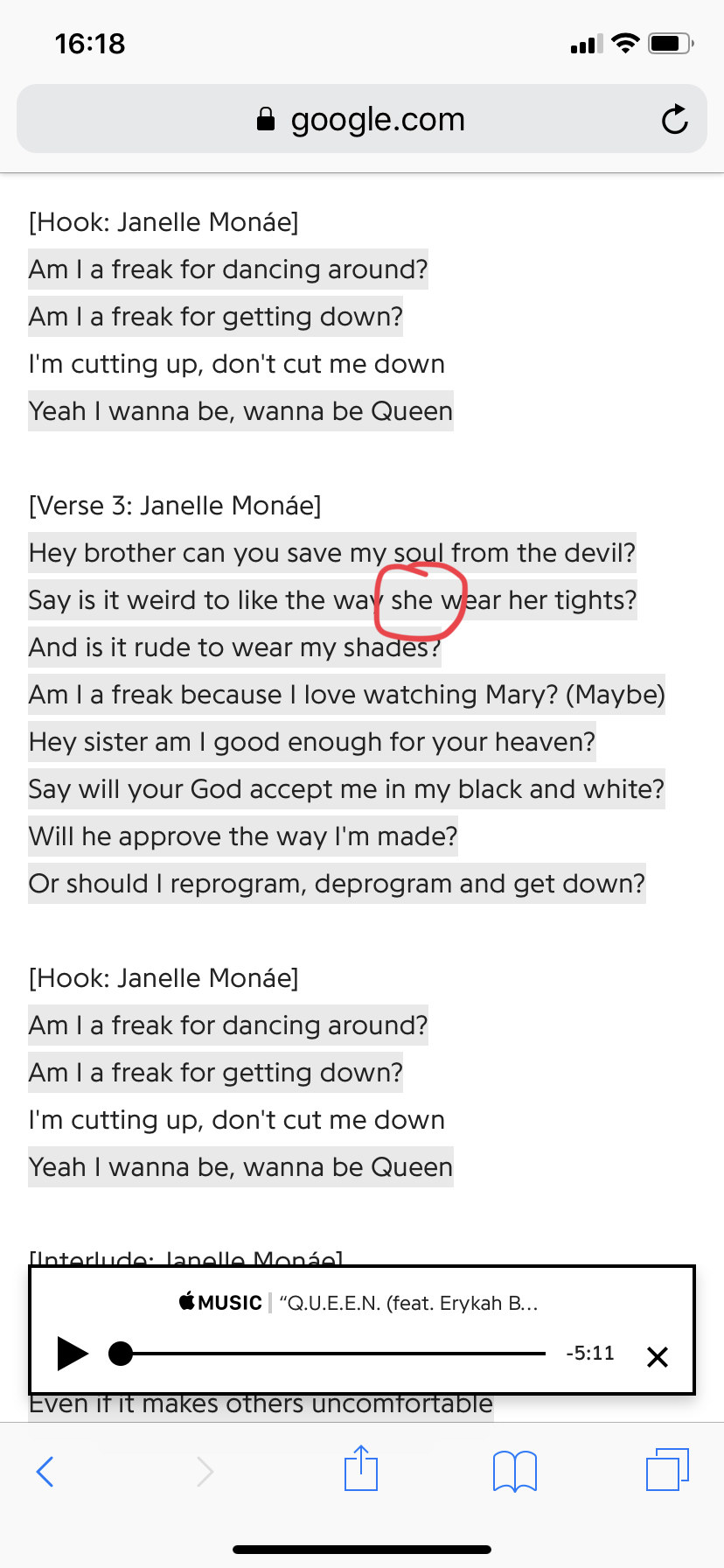 Undeniable banger – "Q.U.E.E.N."
Best lyric – "Say is it weird to like the way she wear her tights?"
Conceptual artist Janelle Monáe has been queering the spotlight since her debut album "The ArchAndroid". Of her music, she says: "I want people who feel oppressed or feel like the 'other' to connect with the music and to feel like, 'she represents who I am'." "Q.U.E.E.N." uses classic Janelle-isms that speak to the queer community, especially lesbians and drag performers.
See also – "Electric Lady", "Givin' Em What They Love".
7.
Ben Platt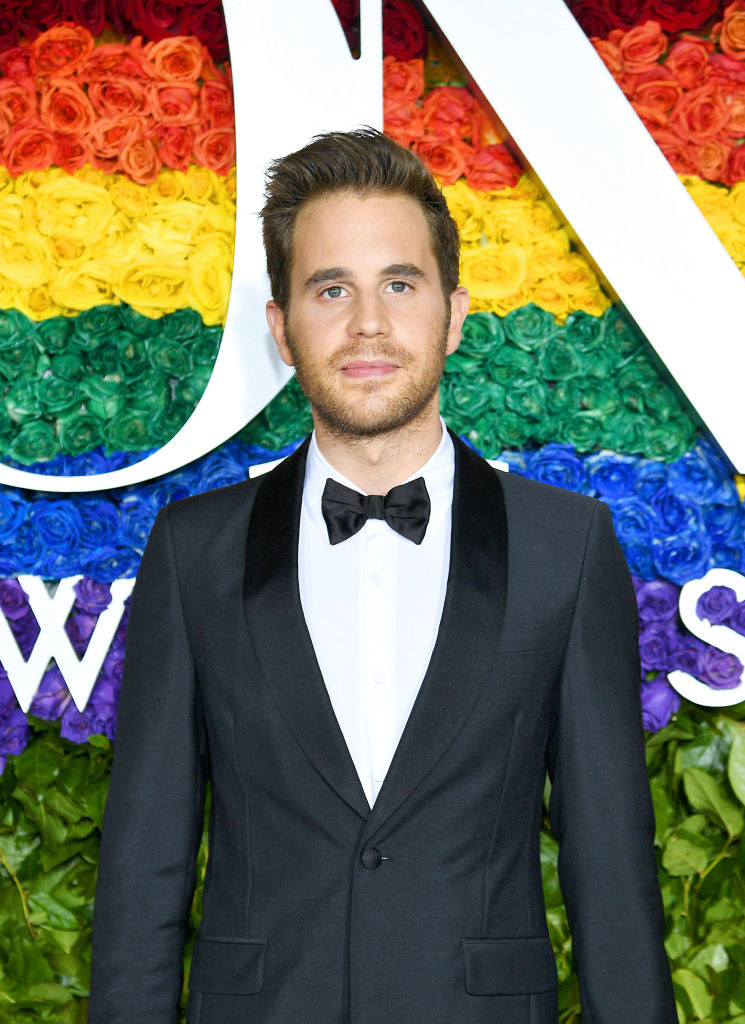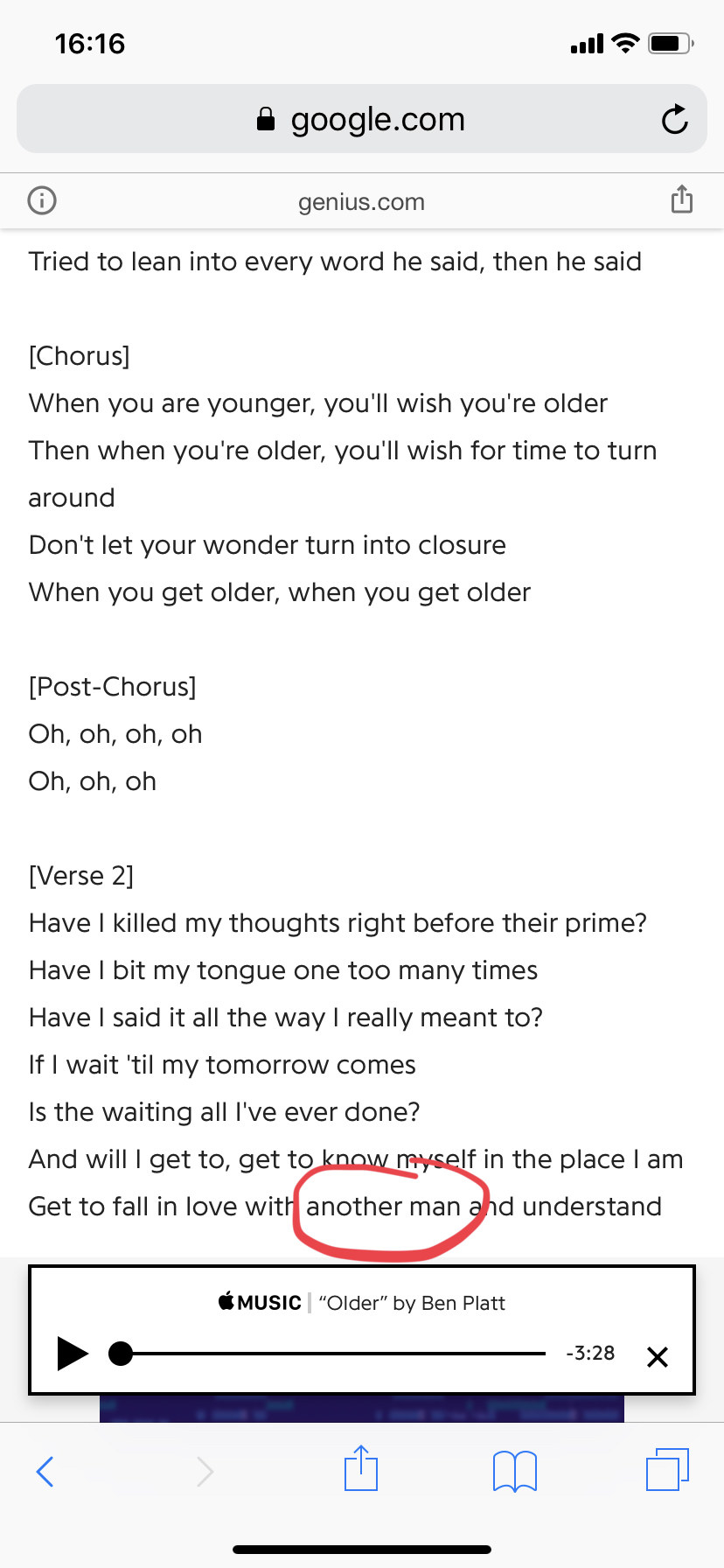 Undeniable banger – "Older"
Best lyric – "Will I get to know myself in the place I am? Get to fall in love with another man?"
Ben Platt publicly came out earlier this year with an interview in People Magazine and the music video for his single "Ease My Mind". The album that followed, "Sing to Me Instead", was filled with songs about his past relationships, including "Older". In this track, Ben reflects on his life so far and wonders whether he will get the chance to fall in love with another man in the future.
See also – "New".
8.
Patti Smith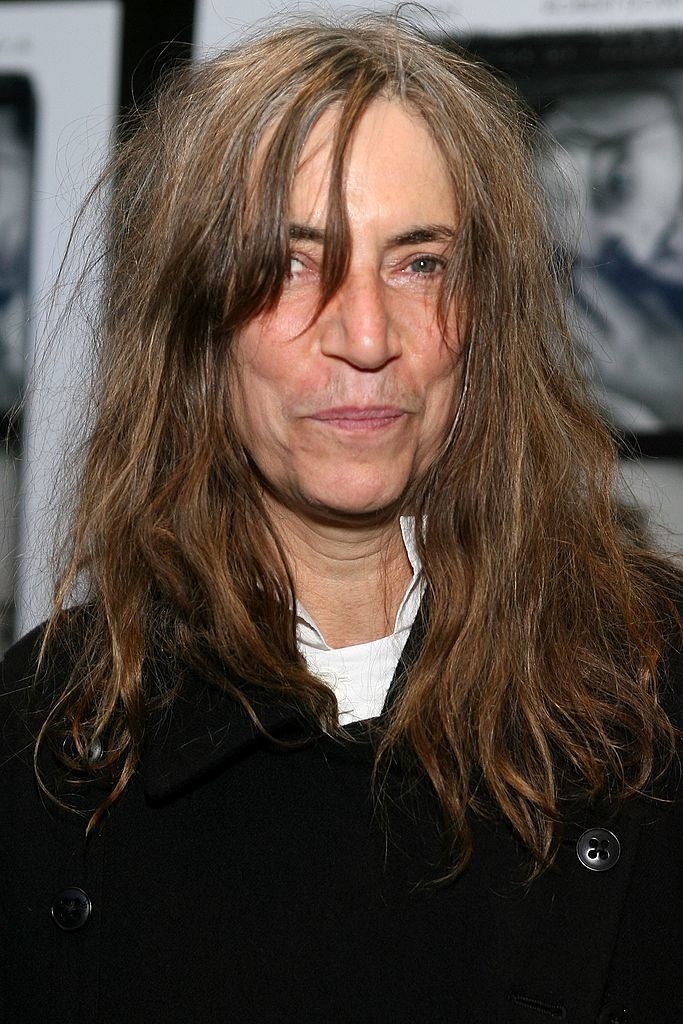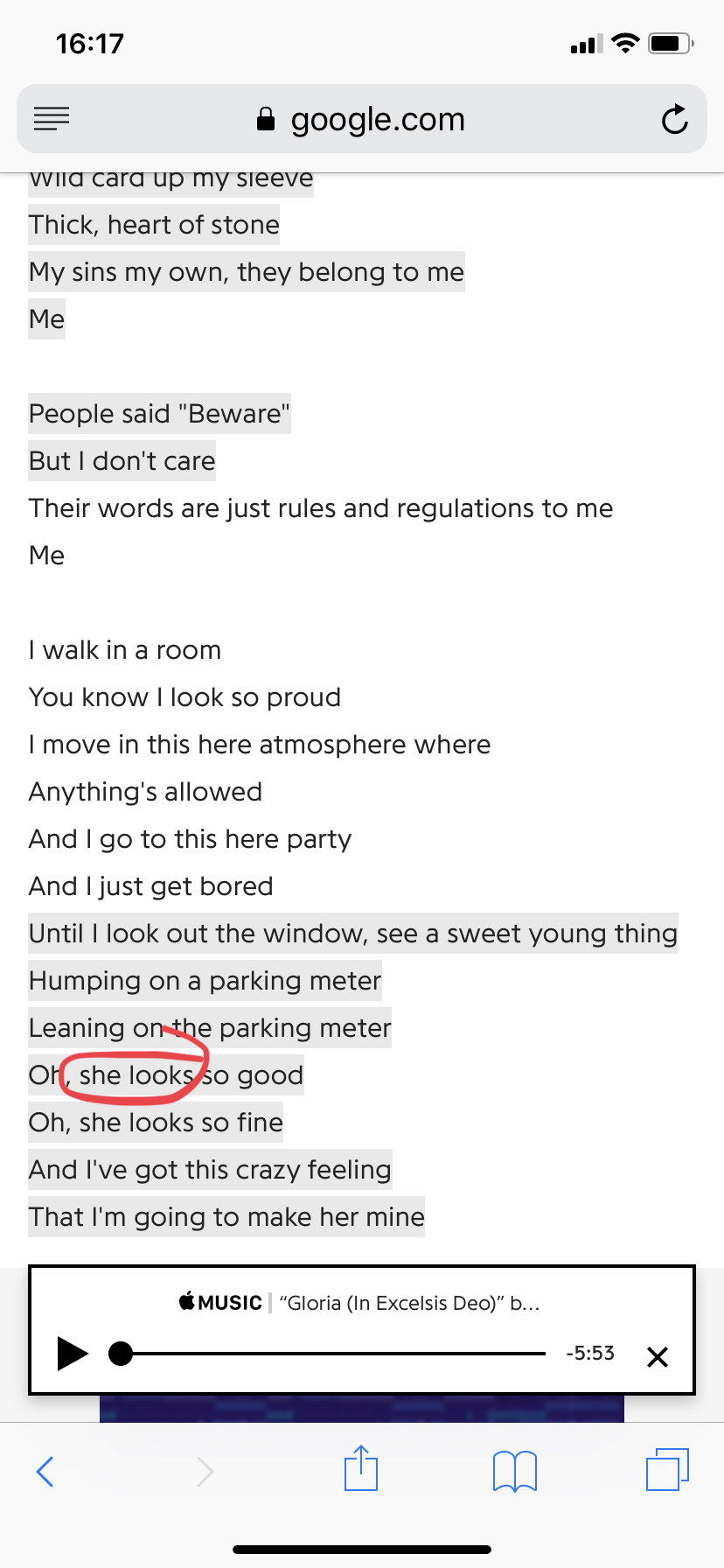 Undeniable banger – "Gloria: In Excelsis Deo"
Best lyric – "Jesus died for somebody's sins but not mine."
Legendary punk icon and poet Patti Smith has always played with the boundary between male and female appearance. In songs like her cover of Van Morrison's "Gloria", released on her 1975 debut album "Horses", she blurs the lines even further. Patti rewrote most of the lyrics but still sang it about crushing on a woman. What a stone cold hero.
See also – "Redondo Beach", "Summer Cannibals".
9.
Franz Ferdinand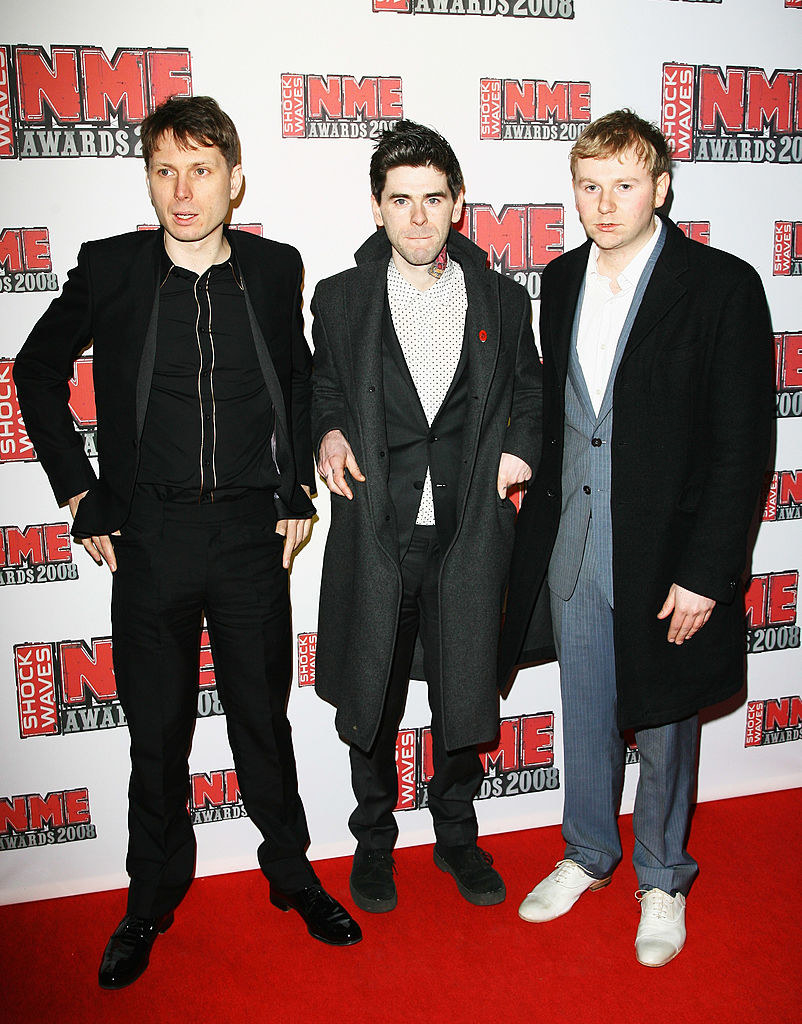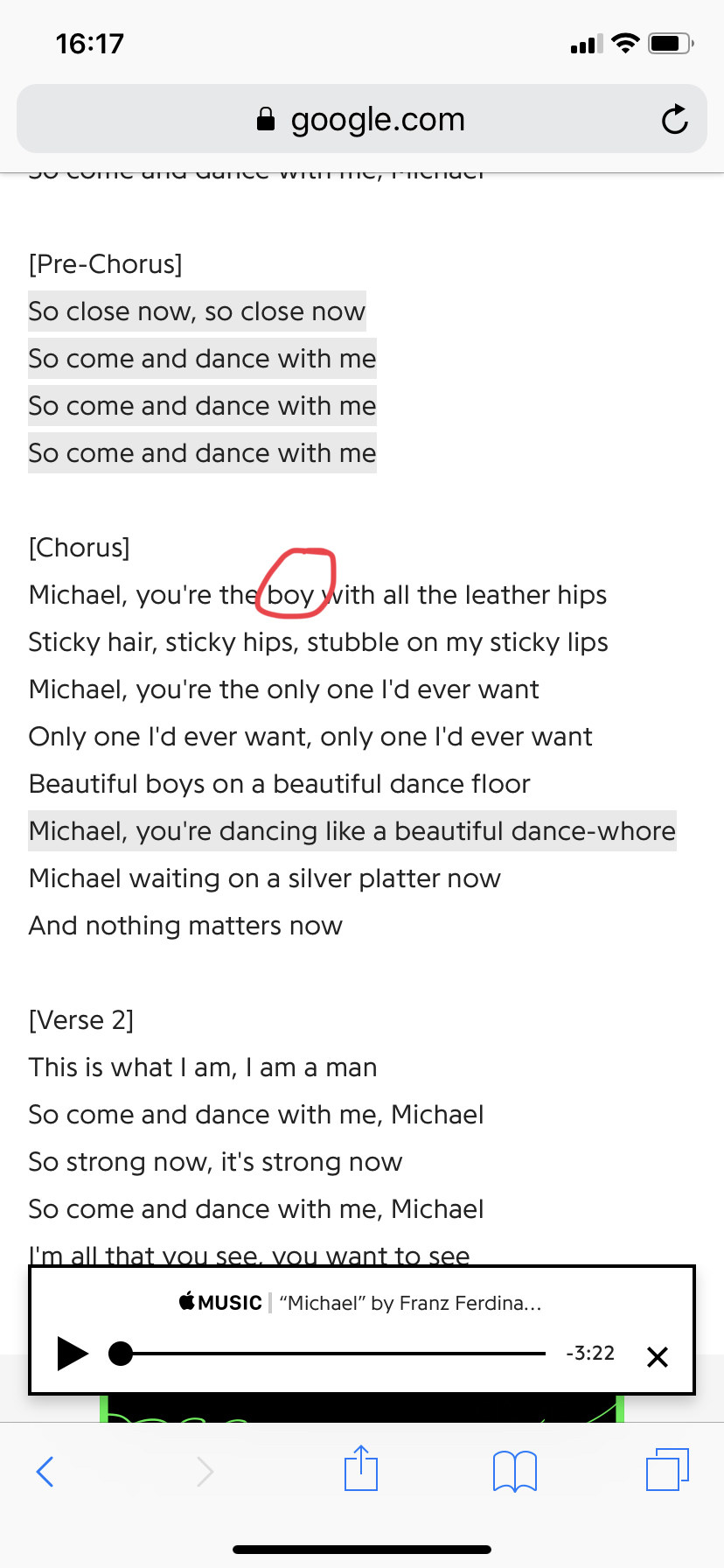 Undeniable banger – "Michael"
Best lyric – "Stubble on my sticky lips."
As a part of the indie rock explosion in Britain in the early 2000s, Franz Ferdinand shot to fame with songs like "Take Me Out". Many of their lyrics, however, were often blatantly homoerotic, like in the track "Michael". The song tells of two men hooking up at a club and the live version is apparently much more racy. Go Franz Ferdinand!
See also – "This Boy", "Do You Want To".
10.
MNEK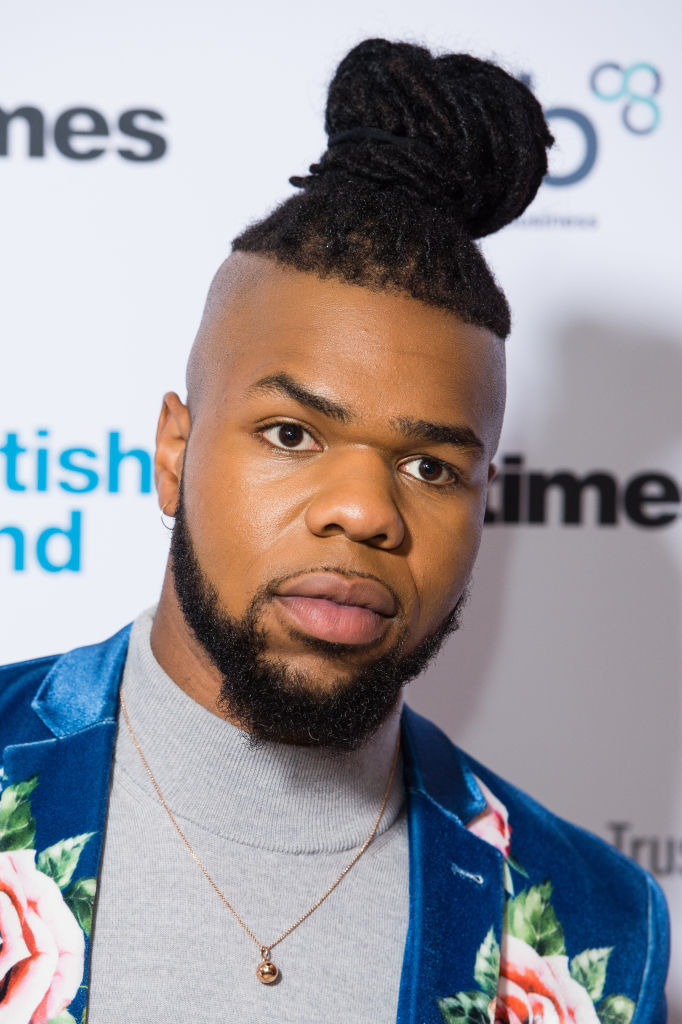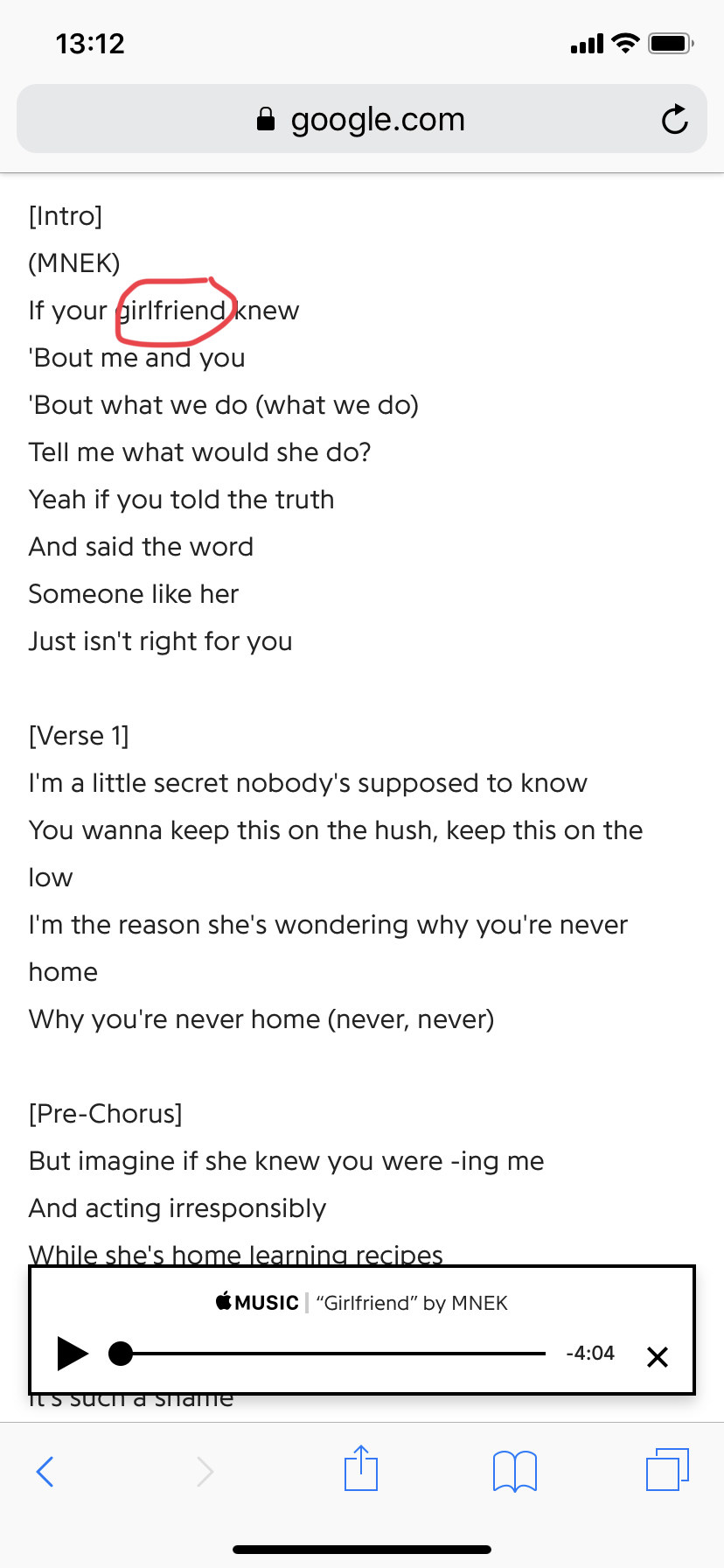 Undeniable banger – "Girlfriend"
Best lyric – "Neither you or your story's straight."
The multi-talented producer/singer MNEK has previously resisted using same-sex pronouns in his own music, despite being open about his homosexuality. But in his later work especially, MNEK has been more assertive about his gay identity, stating that he wants to share with fans "the black gay experience" in his lyrics.
See also – "Valentino", "The Rhythm".
11.
Queen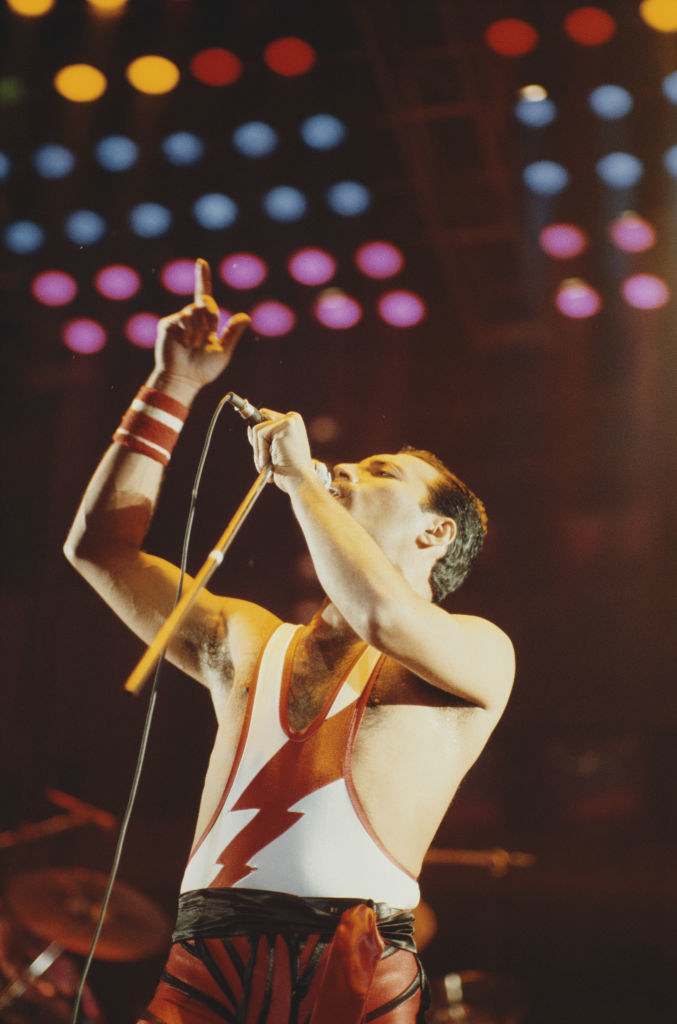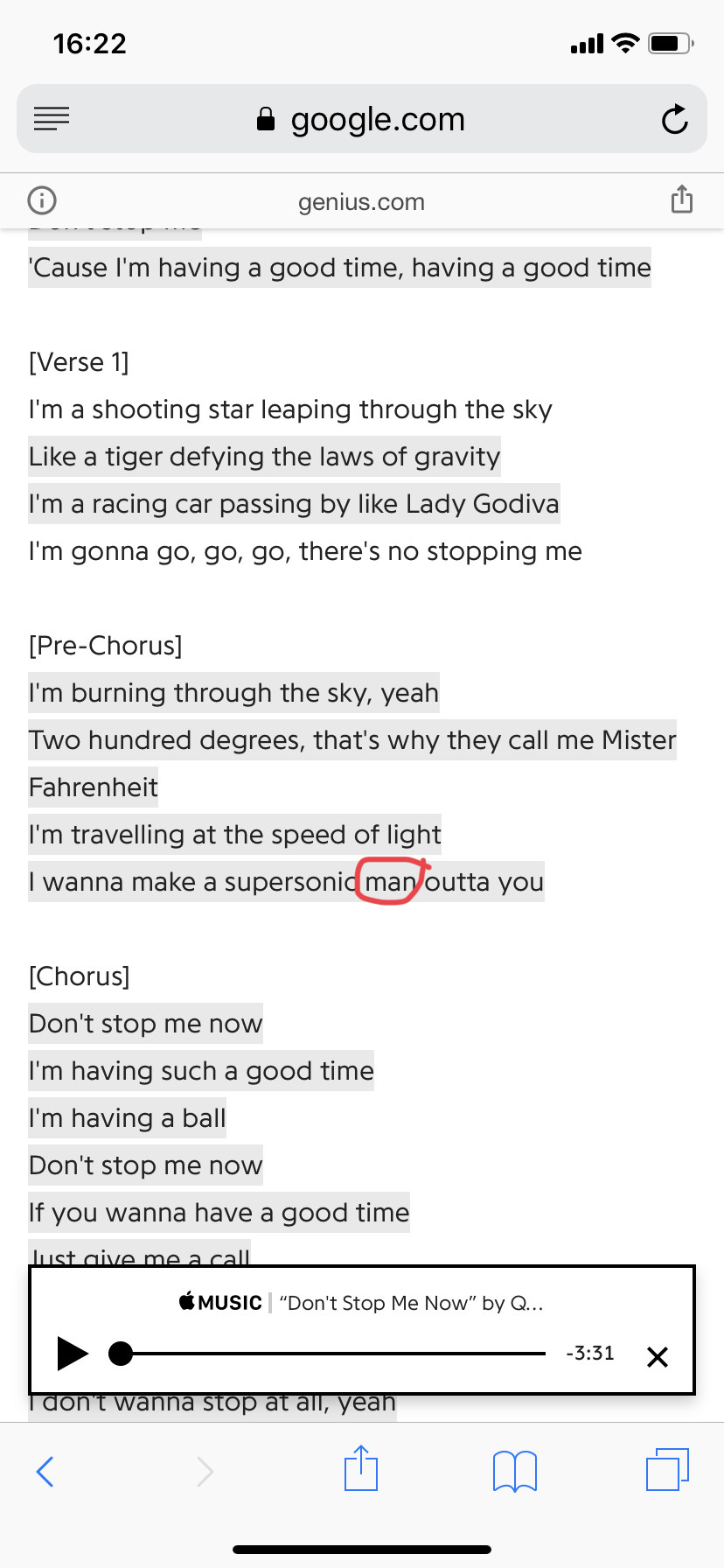 Undeniable banger – "Don't Stop Me Now"
Best lyric – "I wanna make a supersonic man outta you."
Rock icon Freddie Mercury was injecting camp humour into Queen's music and having a gay ol' time long before most of the people on this list! He wasn't ever necessarily "out", but many commentators have suggested he didn't try to hide his bisexuality. Songs like "Don't Stop Me Now" possibly allude to this when the lyrics switch from supersonic man to woman, and back again.
See also – "Good Old-Fashioned Lover Boy", "Staying power", "Body Language".
12.
Gossip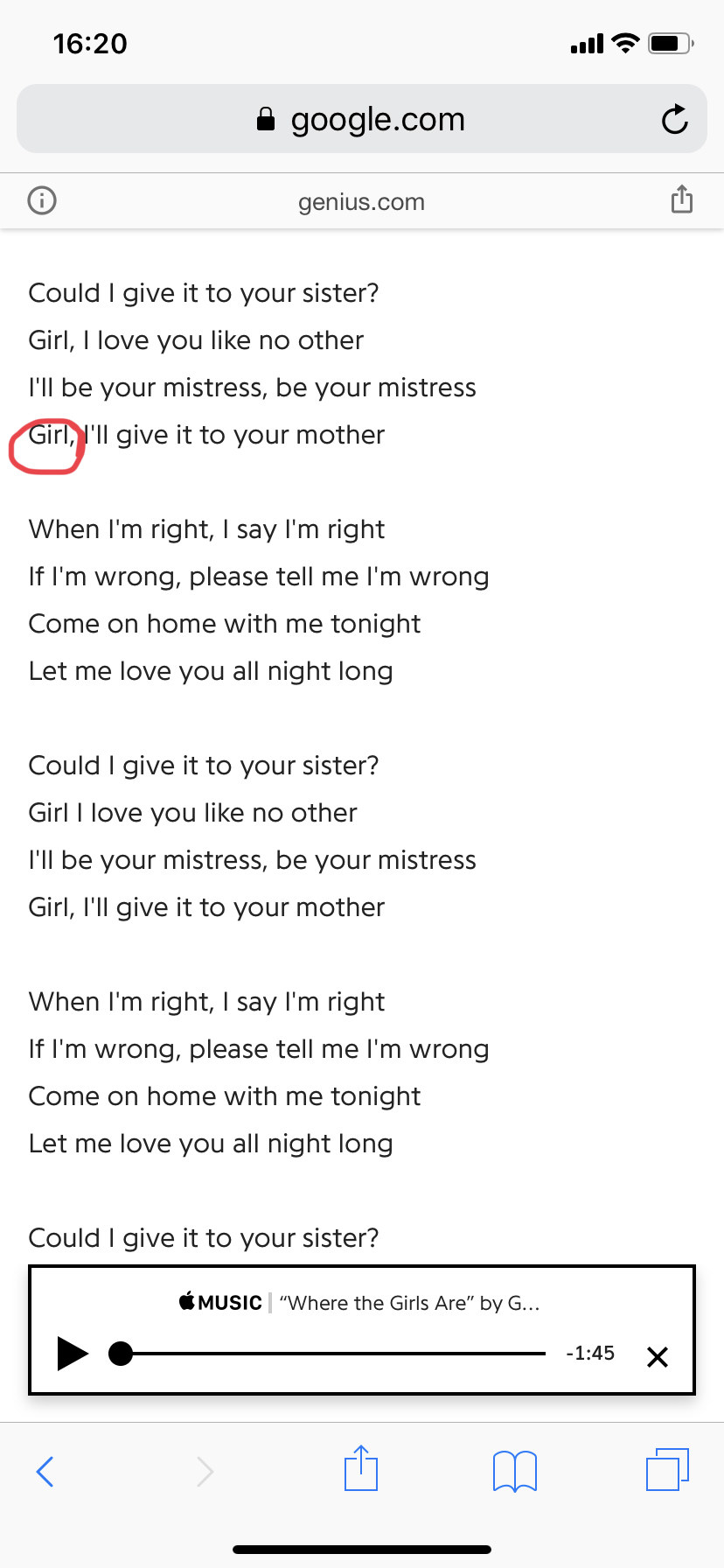 Undeniable banger – "Where the Girls Are"
Best lyric – "Could I give it to your sister? Girl I love you like no other."
Self-described 'fat feminist lesbian' Beth Ditto and her bandmates, who also identify along the queer spectrum, put out some insanely good music during their run from 1999 until 2016. Most, if not all of it, was on point when it came to same-sex pronouns and bringing up LGBTQ+ issues. "Where the Girls Are" – a track all about being a lesbian and hitting on beautiful women – is just one of those songs.
See also – "Men in Love", "Love Long Distance".
13.
Halsey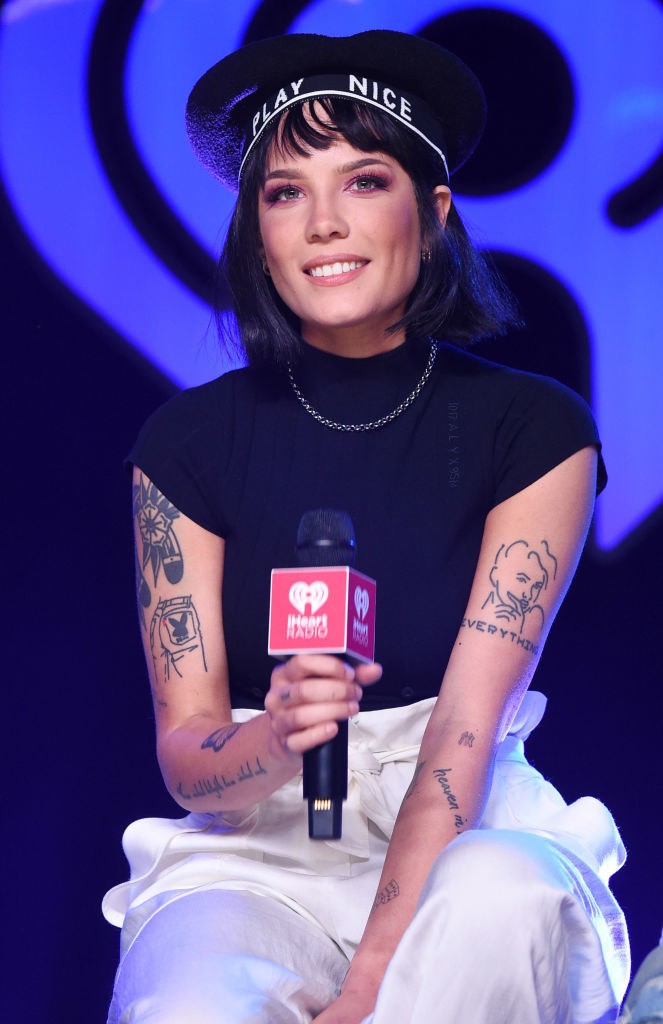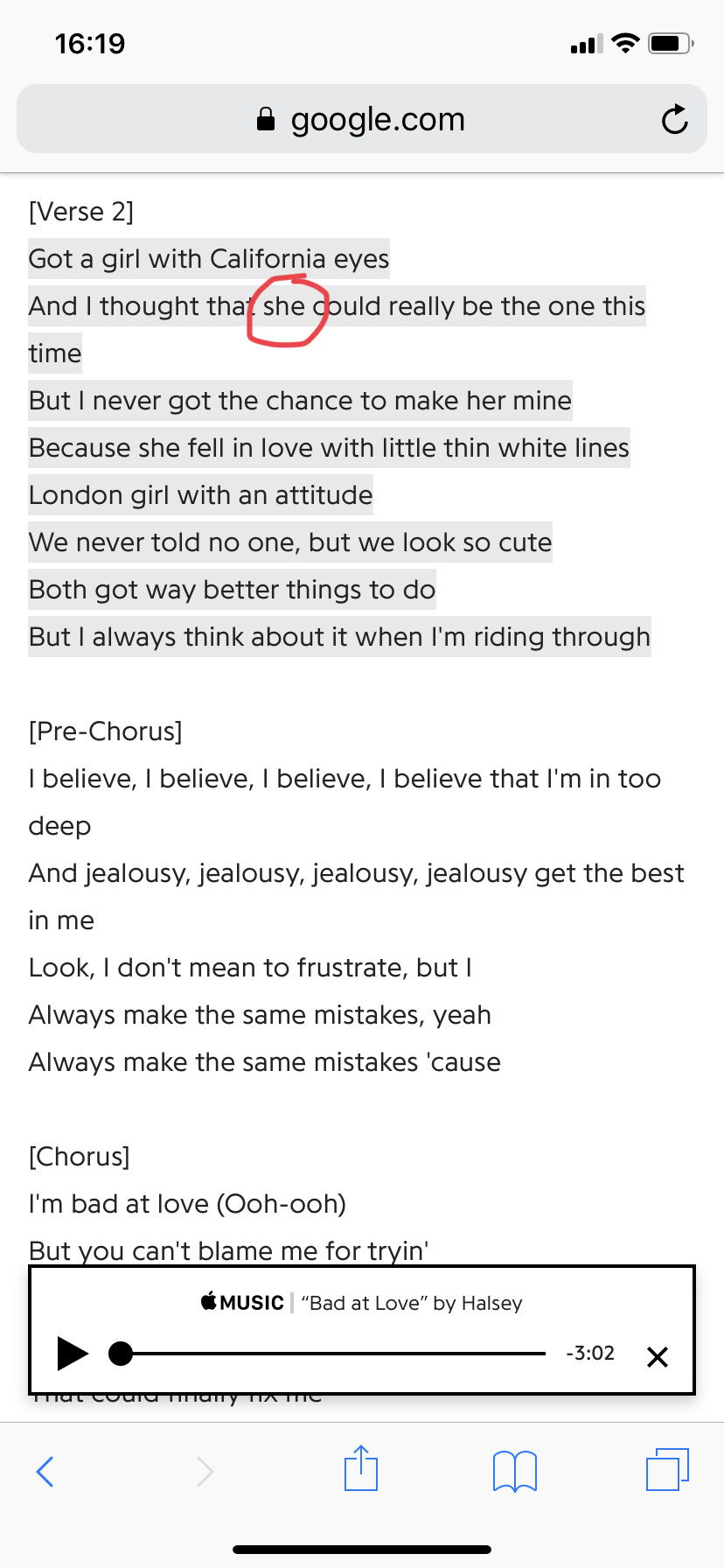 Undeniable banger – "Bad at Love"
Best lyric – "Got a girl with California eyes and I thought that she could really be the one this time."
Halsey openly identifies as bisexual and is another modern day pop star who freely uses same-sex pronouns in her music. In "Bad At Love", she recounts dalliances she's had with countless beautiful women around the globe. Also, her 2017 collab with Fifth Harmony singer Lauren Jauregui – "Strangers" – talks about the same-sex relationships they've each had IRL.
See also – "Strangers", "Free Love", "New Americana".
14.
Kevin Abstract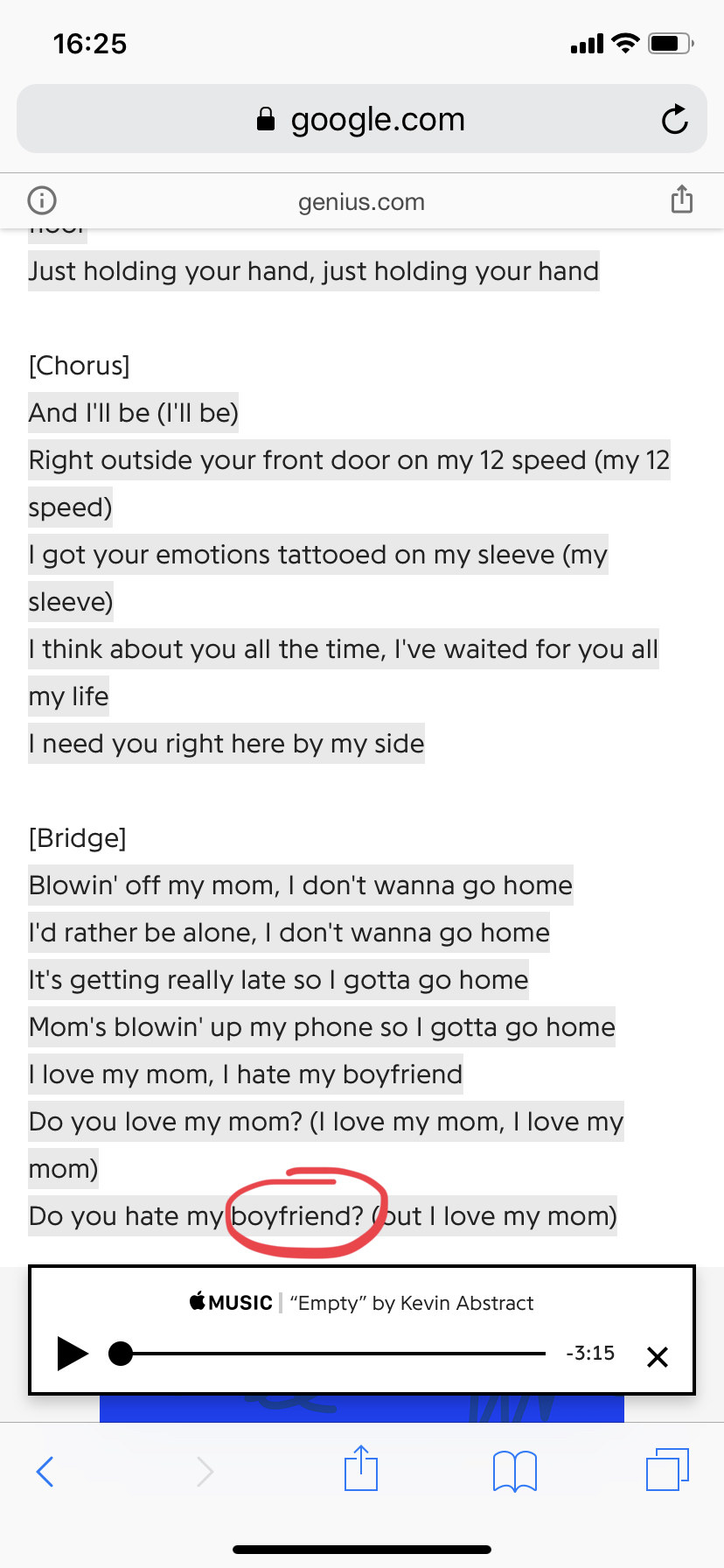 Undeniable banger – "Empty"
Best lyric – "I never went to prom, now I'm stuck on the dance floor just holding your hand, just holding your hand."
As a solo artist and as part of Brockhampton, Kevin has been openly gay with his fans since 2016, stating: "I want to be me and express that and break new ground along the way." His rap is full of super confessional stuff about his sexuality and is lowkey hot AF (is there any Kevin/Shawn fanfic out there? AFAF). "Empty" describes his difficult relationship with his mum and his BF.
See also – "Star", "Junky".
15.
Melissa Etheridge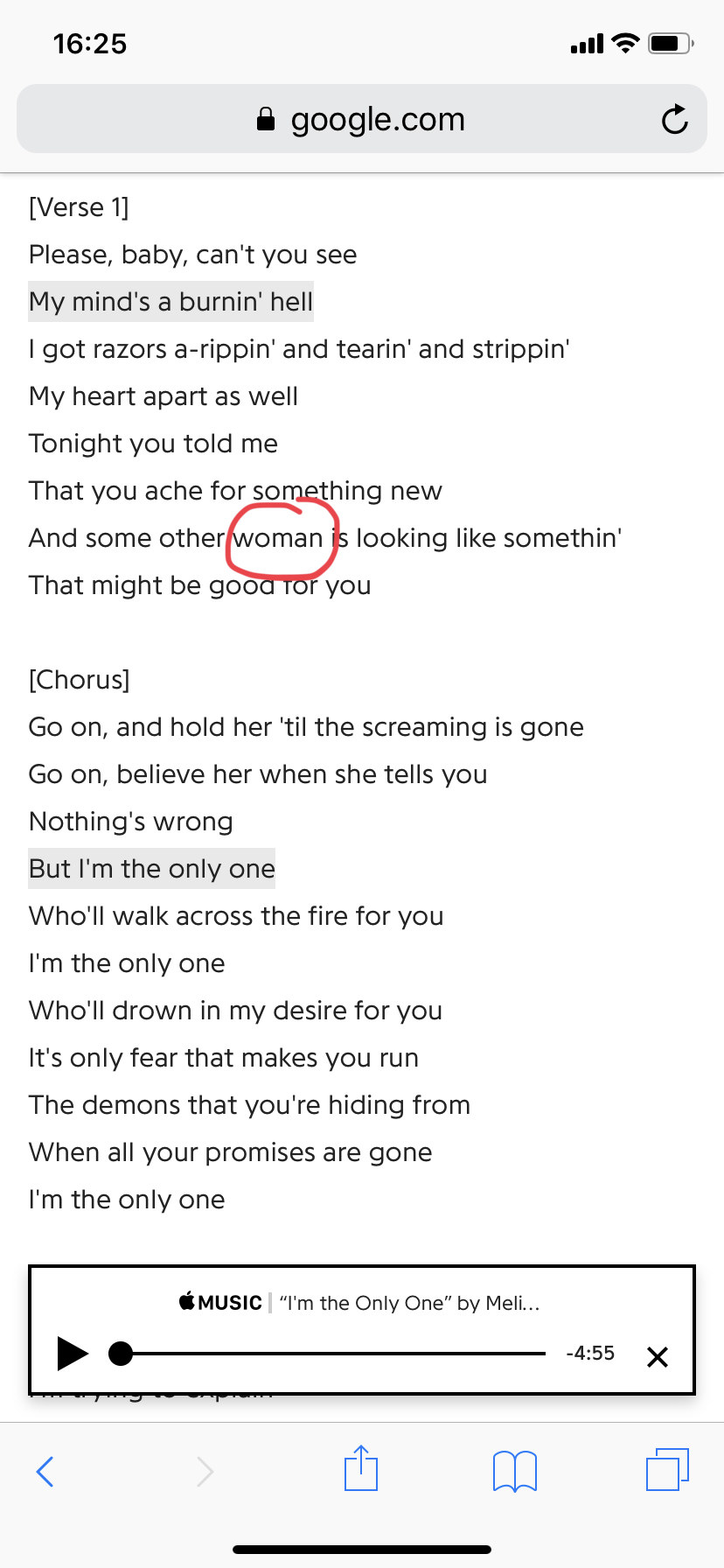 Undeniable banger – "I'm The Only One"
Best lyric – "Who'll walk across the fire for you? I'm the only one."
OG lesbian musician Melissa Etheridge has never shied away from writing her queer self into her song lyrics. After coming out in 1993, Melissa released rock classic "Come To My Window" and then "I'm The Only One". Both hit songs unambiguously describe same-sex relationships between women.
See also – "If I Wanted To", "Like the Way I Do", "Bring Me Some Water", "Tuesday Morning".
16.
BAUM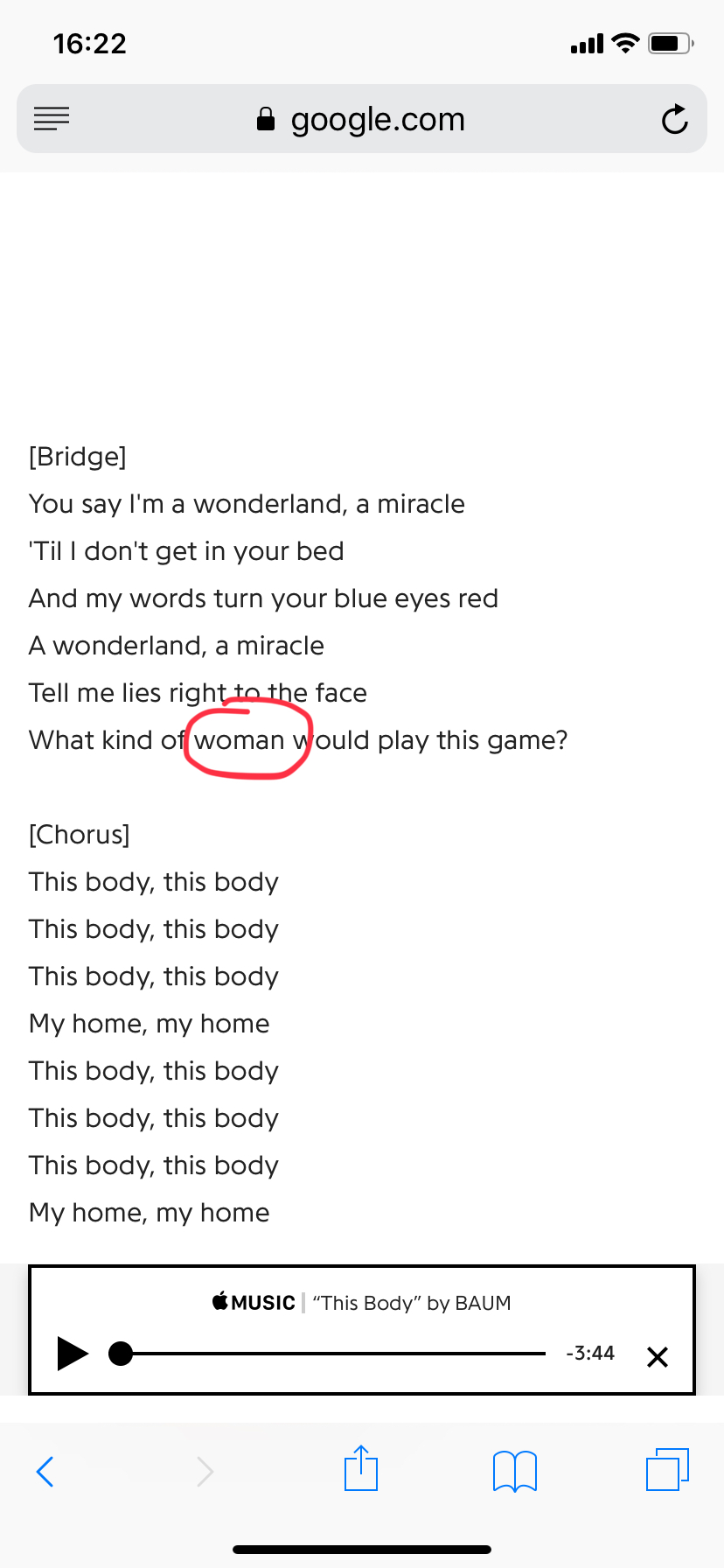 Undeniable banger – "This Body"
Best lyric – "Does it look like I own a fucking thing in pink?"
LA-based singer BAUM identifies as queer and writes openly about it in her songs. Her dope 2018 debut EP "Ungodly" is packed with bangers including "This Body". In it, she examines the everyday power dynamic between men and women and declares autonomy over her own body. She also touches on feeling unattractive in comparison to today's beauty standard, and her disillusionment with men, especially those who catcall.
See also – "Dream Girl", "Hot Water".
Source: Read Full Article