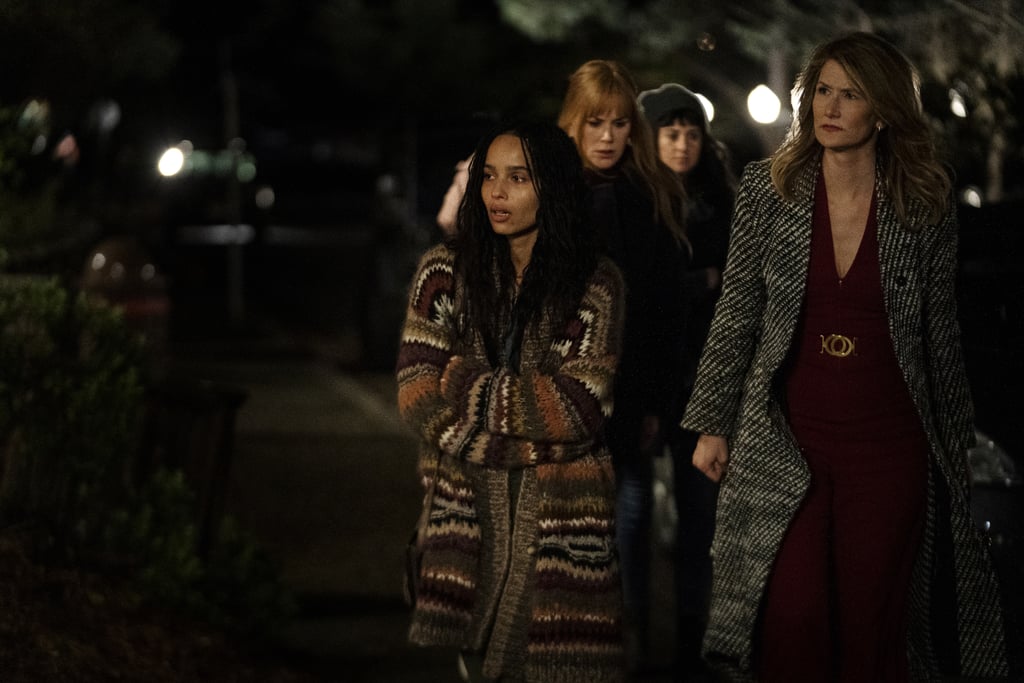 Big Little Lies: Here's What Happens to the Monterey Five in the Tense Season 2 Finale

Big Little Lies closed out its controversial second season not so much with a bang than with a whimper. Despite the promise of storylines about a potential drowning, revelations about the mysterious death of Perry's brother, and Ed cheating on Madeline, the HBO drama chose to tie things up neatly and quietly in the Sunday night finale, rather than giving audiences any shocks or thrills.
Although we would've loved a good twist here or there, at least the core group of women we've come to know and love — Renata (Laura Dern), Jane (Shailene Woodley), Celeste (Nicole Kidman), Madeline (Reese Witherspoon), and Bonnie (Zoë Kravitz) — make it out of the season alive, no matter how hard Mary Louise (Meryl Streep) tried to tear them apart. Curious about everyone's fate in the season finale? Press play on the season two soundtrack as you read up on what happened to the Monterey Five, ahead.
Source: Read Full Article