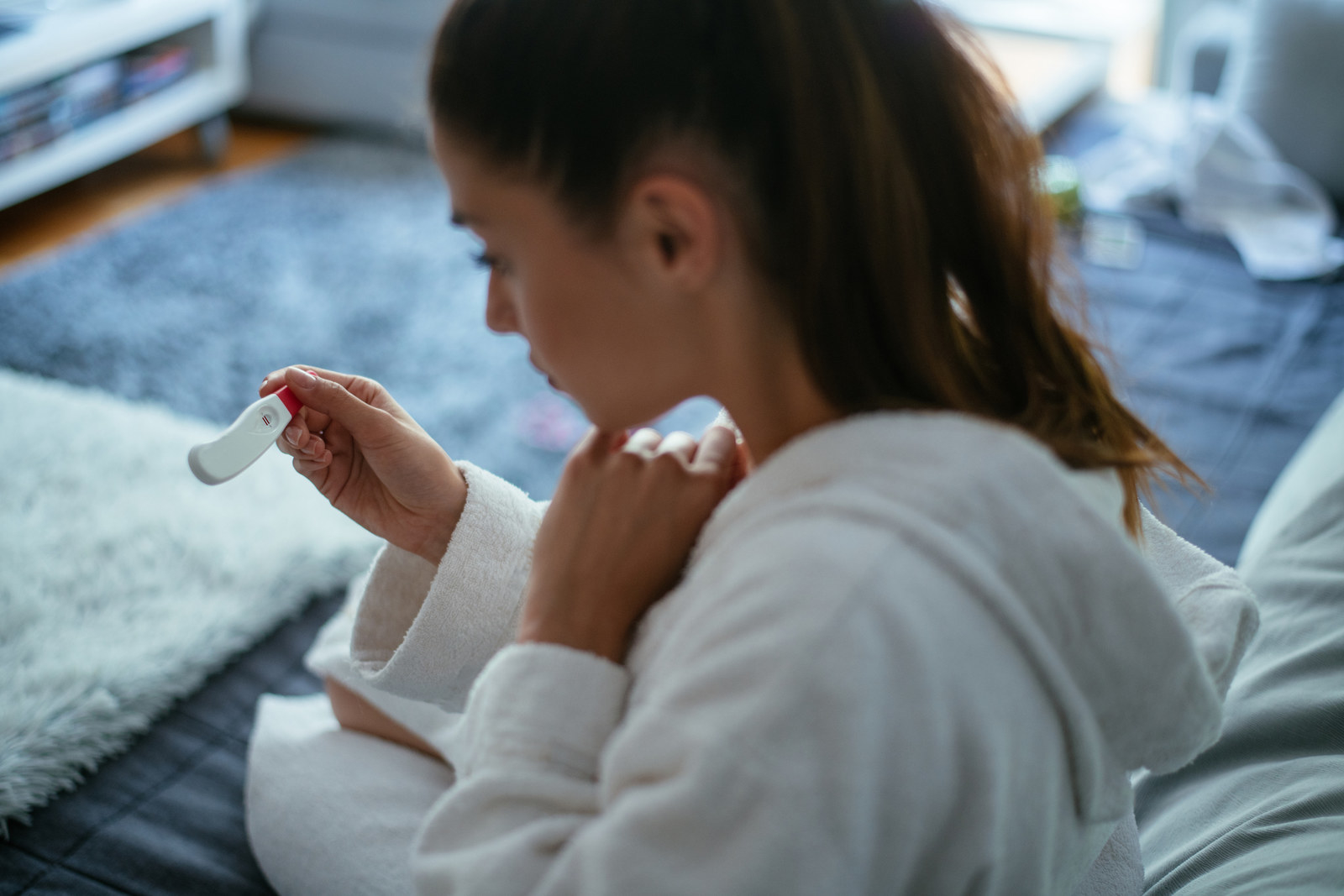 Liana was 21 and dating a man a decade older than her who she says was emotionally and physically abusive.
"When I met him I was at a vulnerable state in my life and he picked up on that," the now 32-year-old tells BuzzFeed News.
Her boyfriend would insist on having unprotected sex.
"I was on the pill but he told me he had a vasectomy, so when I missed a pill I didn't think it was a big deal," she says.
When Liana found out she was pregnant she confronted her boyfriend who admitted he had lied about having had a vasectomy.
"It is disgusting and it is as bad as stealthing," she says, referring to when someone removes a condom during sex without permission. "I feel like it should be illegal."
Reproductive coercion is any behaviour that deliberately prevents a person from making decisions about their reproductive health. It includes contraceptive sabotage; pressuring another person into falling pregnant, continuing a pregnancy, or ending a pregnancy; or forcing a person into sterilisation.
Liana decided she did not want to continue with the pregnancy but faced added pressure from her boyfriend: "He got really physical one night and was pretty much trying to beat the baby out of me. At the time I felt like it was mostly my choice but I did feel a bit rushed and pressured."
The abortion was free at a public hospital in regional Victoria.
"Even though my abortion experience was quite OK, it was still an experience," she says. "It is still a medical procedure and it was still something I had to work through for a few years after, and he just got to walk away."
Liana broke up with her boyfriend after the abortion but says it took months for him to stop contacting her.
"It was an awful relationship and I can't imagine having a child and being tied to him for the rest of my life."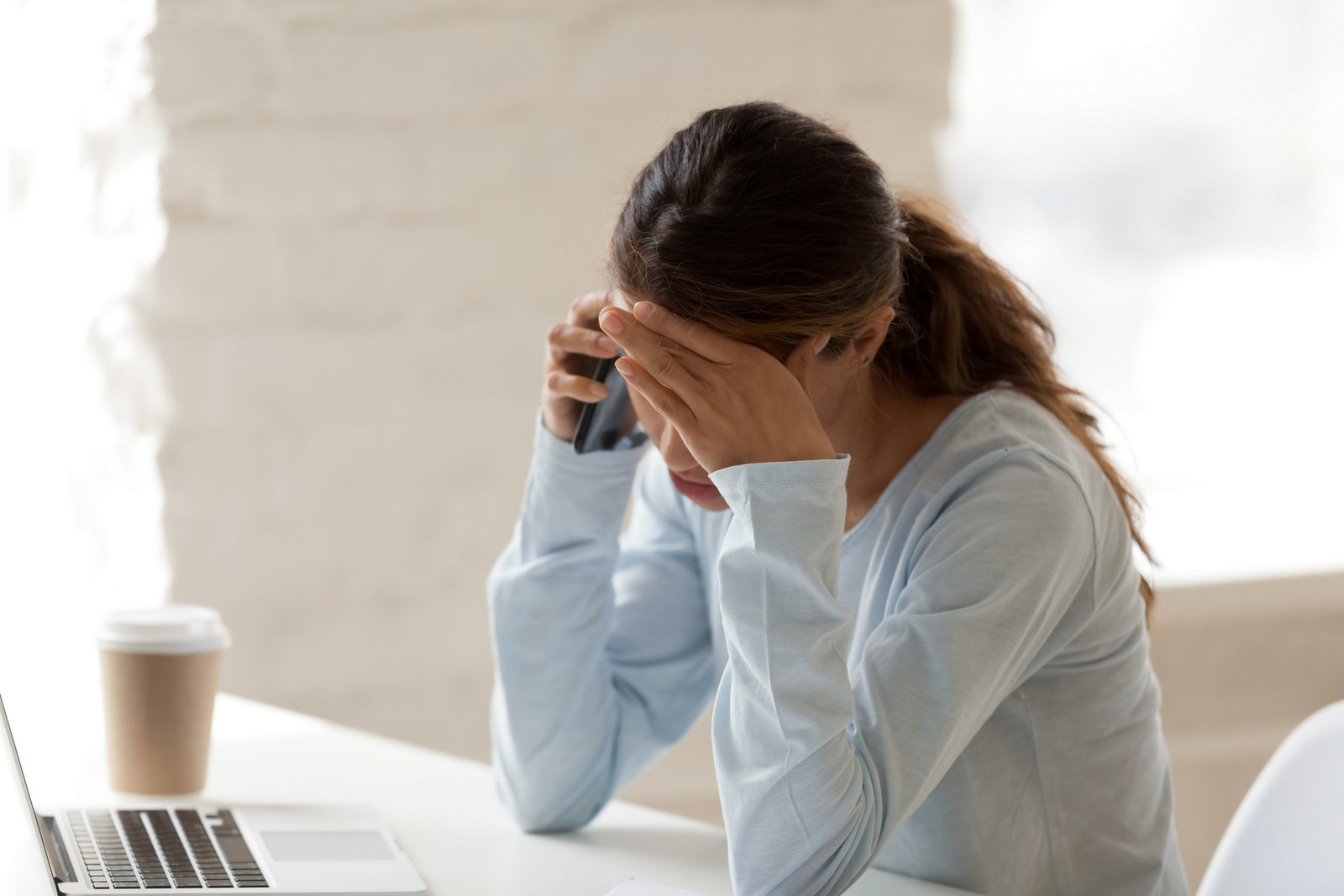 Jamie fell pregnant in 2014 to her partner, who was ultimately charged and jailed for assaulting her. She says he refused to wear protection as it "didn't feel as good".
"He knew I would take risks if he didn't want to use protection because in this abusive dynamic, I would have done anything to make him happy," she says.
Jamie was 21, had a young son from a previous relationship, and wanted to terminate the pregnancy, but she also wanted "support and reassurance" from her partner about that decision.
"I just needed time and space to briefly feel grief for a pregnancy and accept the course of action," she says. "He responded violently, assaulted me, stomped on my stomach and grabbed me by the throat."
Even though she had complicated feelings about the child she might have had, Jamie says access to affordable abortion saved her life.
"I could never condemn myself, my son or that child to being tied to an abusive man for 18 years, giving him that hold on me, giving him any right to contact me ever again," she says. "I had to make that sacrifice to sever that tie."
Jamie had been hospitalised for severe postpartum depression seven months after the birth of her son.
"I started a relationship with my abuser a few months later," she says. "I was in women's-only mental health housing and a vulnerable person with a young child."
Surgical abortion was the only option available for Jamie, so a few years later when there was a successful push to legalise medical abortion in the Northern Territory, where she lives, she was very supportive.
"I found out early enough, and was proactive enough, that had medical abortion been legal at the time I could have used it and stayed home with my son," she says.
RU486 is now legal for up to nine weeks gestation in the Northern Territory.
Jamie was on Centrelink and lived close enough to the Royal Darwin Hospital so was able to have her abortion at no cost.
"If it has not been free, I have no idea if I would have been able to get one," she says.
"[And] if I hadn't lived in a metropolitan area with ease of access to the hospital where surgical terminations could only be provided there, and [if I hadn't had] childcare, I would have had another child my mental health couldn't handle," she says. "If I had not been able to afford the doctor or termination, I'd be stuck with an abuser."
Jamie felt "completely isolated" before and after her abortion and had no support network.
"At my first ultrasound the doctor was very brusque and asked if I had a husband," she says. "Through the whole process, at every interval, despite being in tears, no-one asked if I was okay."
Jamie went for counselling after her abortion.
"I was able to meet with a social worker who ended up supporting me through my attempts to leave my abusive relationship for quite a while," she says. "If I was not lucky enough to have access to counselling I might not have ever had the strength to eventually call the police and leave that relationship."
West Australian mother Mary had just ended a relationship with someone she described as abusive.
"His behaviour had just started to escalate to the point where I thought, 'If I don't leave soon I'm going to end up a statistic'," the 44-year-old tells BuzzFeed News. "I sent the kids to live with their dad [a previous relationship] because I thought the environment was bad for them to live in."
Mary says she then "went off the rails for a bit" after the break-up and began abusing alcohol and drugs.
"I wasn't in a great mental state," she says. "I ended up meeting a guy and falling pregnant after a very drunken night. I'm pretty sure there would have been a discussion about whether or not there was a condom because he knew I wasn't on birth control, but I don't remember it."
Mary made an appointment with her doctor to organise an abortion.
"I was going through a transitional time in my life and for a long period of time I was virtually homeless while I was settling finances with my ex, and there's just no way I could bring a child into that," she says.
But when Mary told the man involved in the pregnancy that she was having an abortion he proposed another plan.
"He wanted me to carry to full term and give him the baby and then he would have a nanny to look after the child," she says. "I couldn't wrap my head around how I could possibly do that… his version of what that looked like was very simplified and I had a lot of questions, like who pays for the medical bills and what about work?"
Mary didn't know the man very well but later found out he had been jailed for violent offences.
"There were some alarming signs early on," she says, adding that some of his behaviours might have been influenced by trauma, including a stillbirth with an ex-partner.
"I could empathise with that, but at the same time it wasn't my responsibility to fix that by giving him a perfect child that would take that all away," she says.
On the day of Mary's abortion, the man attended the clinic with her.
"It was awkward and uncomfortable but he paid half and sat in the waiting room, and I think that was actually really good," she says. "You can't just say on the one hand, 'I want you to go through with it and hand the child over', but then on the other hand say, 'Well actually if the decision you make isn't that one, then I want nothing to do with it'."
Mary had cobbled together the entire cost of the abortion ($880) in case she ended up at the clinic alone.
"I can't remember where I pulled that money from because I was on Newstart and my ex had cut off all my financial resources, but I knew this wasn't optional and there was no way I couldn't have it."
All women in this story have requested pseudonyms to protect their privacy.
If you or someone you know is experiencing violence and needs help or support, there are national and state-based agencies that can assist you 24 hours a day, seven days a week. Call 1800 RESPECT (1800 737 732).
More on this
These Women Have Shared Their Stories Of Reproductive Coercion

Gina Rushton · Dec. 3, 2018

This Chart Explains Everything You Need To Know About Contraception Use In An Abusive Relationship

Gina Rushton · May 31, 2017

This Woman Suffered Reproductive Coercion. Now Her Ex-Partner Is Going To Jail.

Gina Rushton · Nov. 24, 2018

We Need To Talk About Reproductive Coercion

Gina Rushton · Aug. 14, 2017

This Woman Coerced By Her Violent Partner Into Keeping A Pregnancy Won't Be Walking With White Ribbon

Gina Rushton · Oct. 22, 2018

The White Ribbon Australia Boss Who Said The Agency Was "Agnostic" On Reproductive Rights Claims She's Been Forced Out

Gina Rushton · Nov. 12, 2018
Gina Rushton is a breaking news reporter for BuzzFeed News and is based in Sydney.
Contact Gina Rushton at [email protected]
Got a confidential tip? Submit it here.
Source: Read Full Article