It wasn't just you — July was hot. In fact, it was the hottest month ever recorded on Earth.
According to the National Oceanic and Atmospheric Administration, Earth's temperature in July 2019 was 1.71 degrees Fahrenheit above the 20th-century average, the warmest month since record-keeping began in 1880. Of the the 10 warmest Julys on record, nine have occurred since 2005.
Record-high temperatures were reported across the globe during the month as heat waves swept across parts of North America, Europe, Africa, and Asia. Ocean temperatures were also the warmest ever recorded in any July. Year-to-date, 2019 is now tied with 2017 as the second-warmest year ever recorded.
In the rapidly warming Arctic, sea ice melted to a record low for July to 19.8% below the 1981–2010 average. The rising temperatures are consistent with climate change, which scientists say is caused by humans burning fossil fuels and emissions of other potent greenhouse gases.
These pictures show how the record warming affected the globe this July.
Ilulissat, Greenland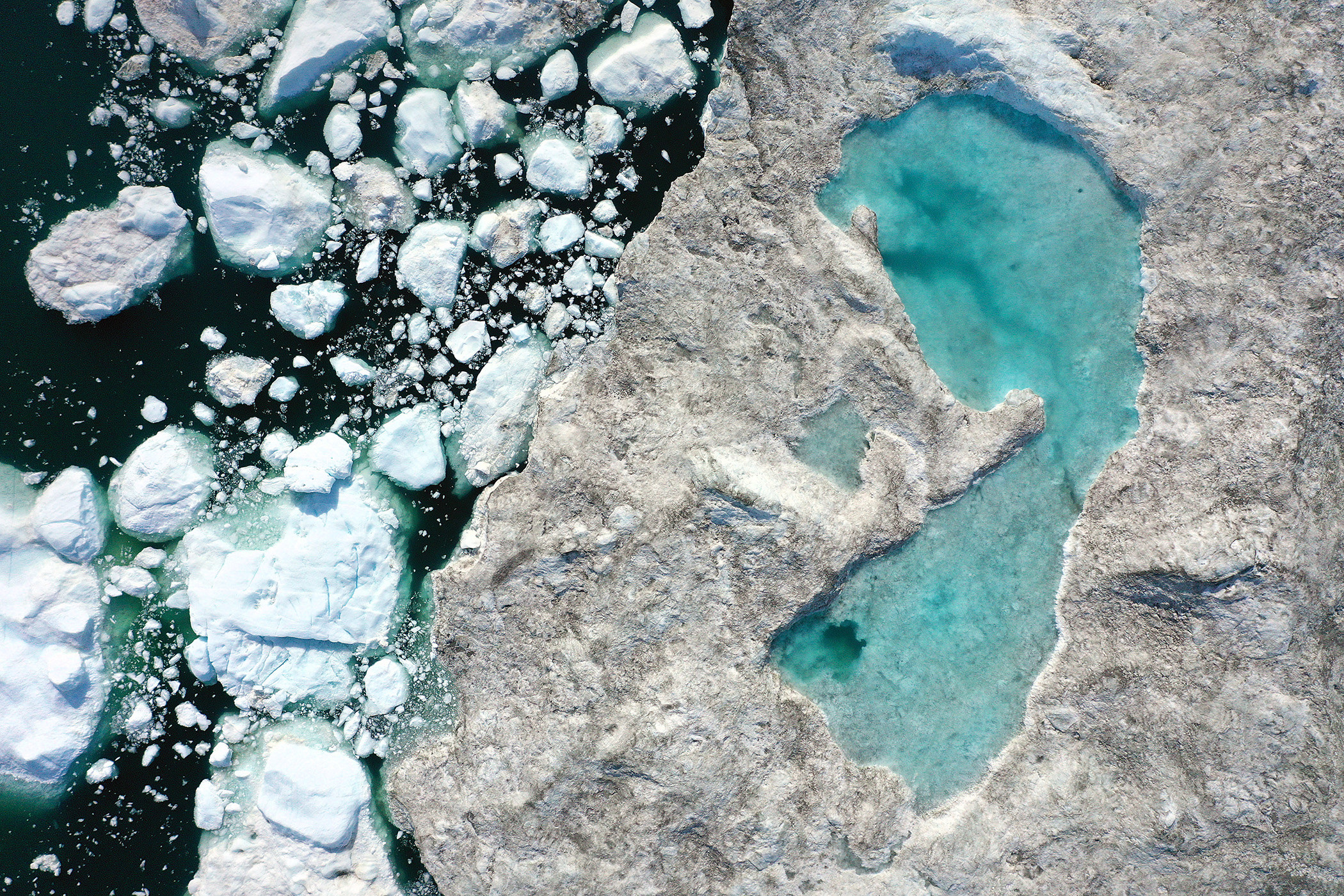 Melting ice forms a lake on free-floating ice in Ilulissat Icefjord, July 30.
Krasnoyarsk Territory, Russia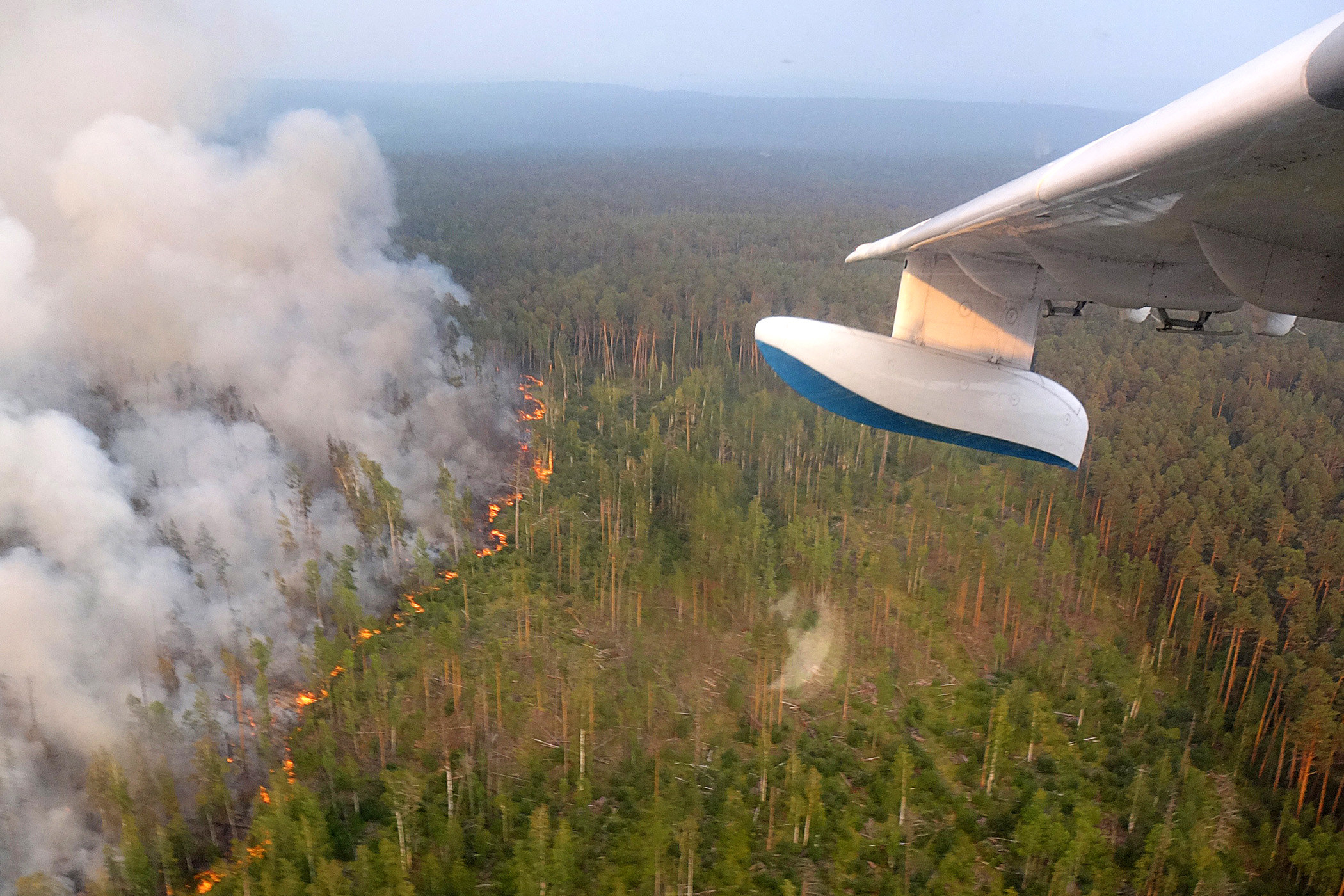 A wildfire burning across 1 million hectares of woodland in Russia's Krasnoyarsk Territory, July 30.
Montjean-sur-Loire, France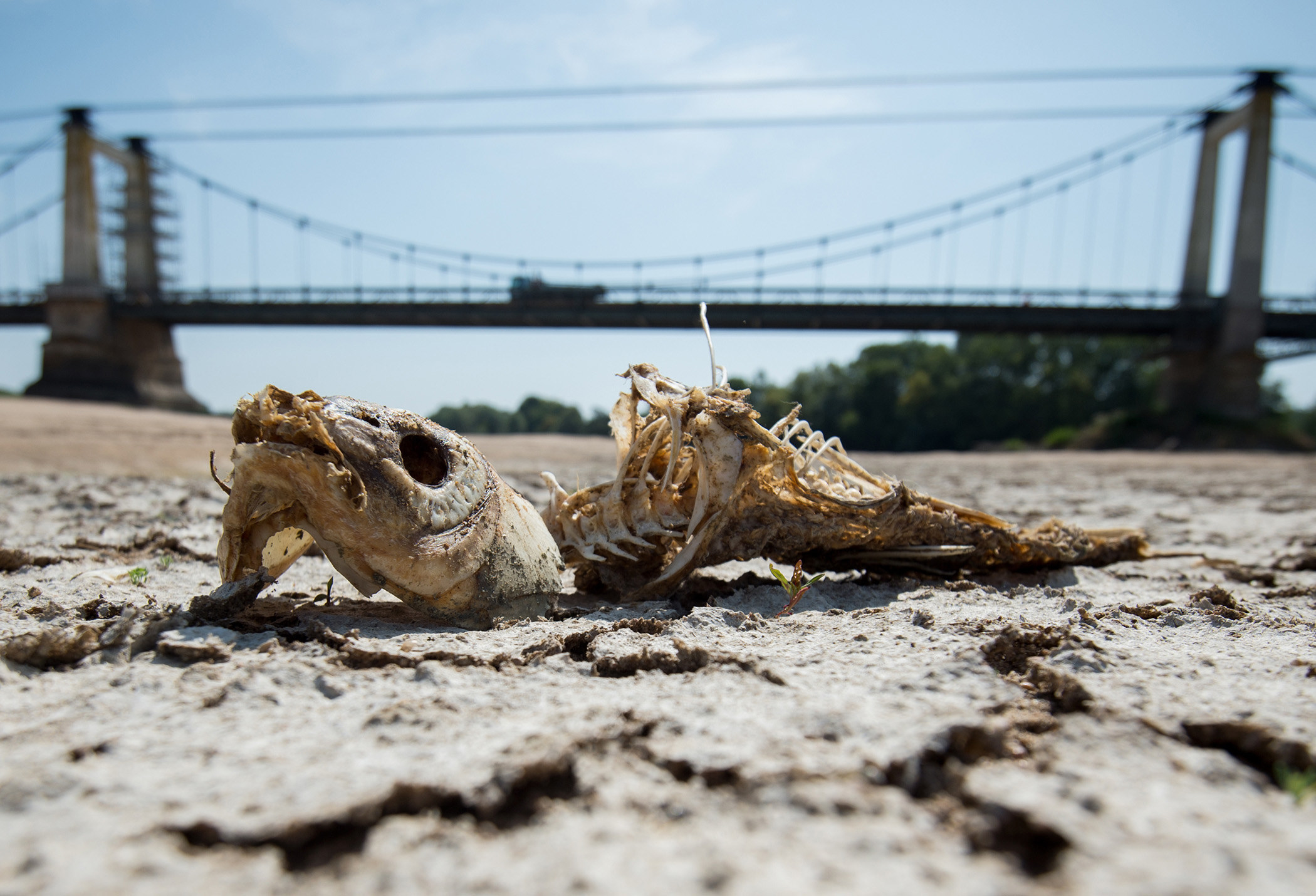 A fish skeleton lies on a dry part of the Loire River bed due to drought, July 25.
Pekanbaru, Indonesia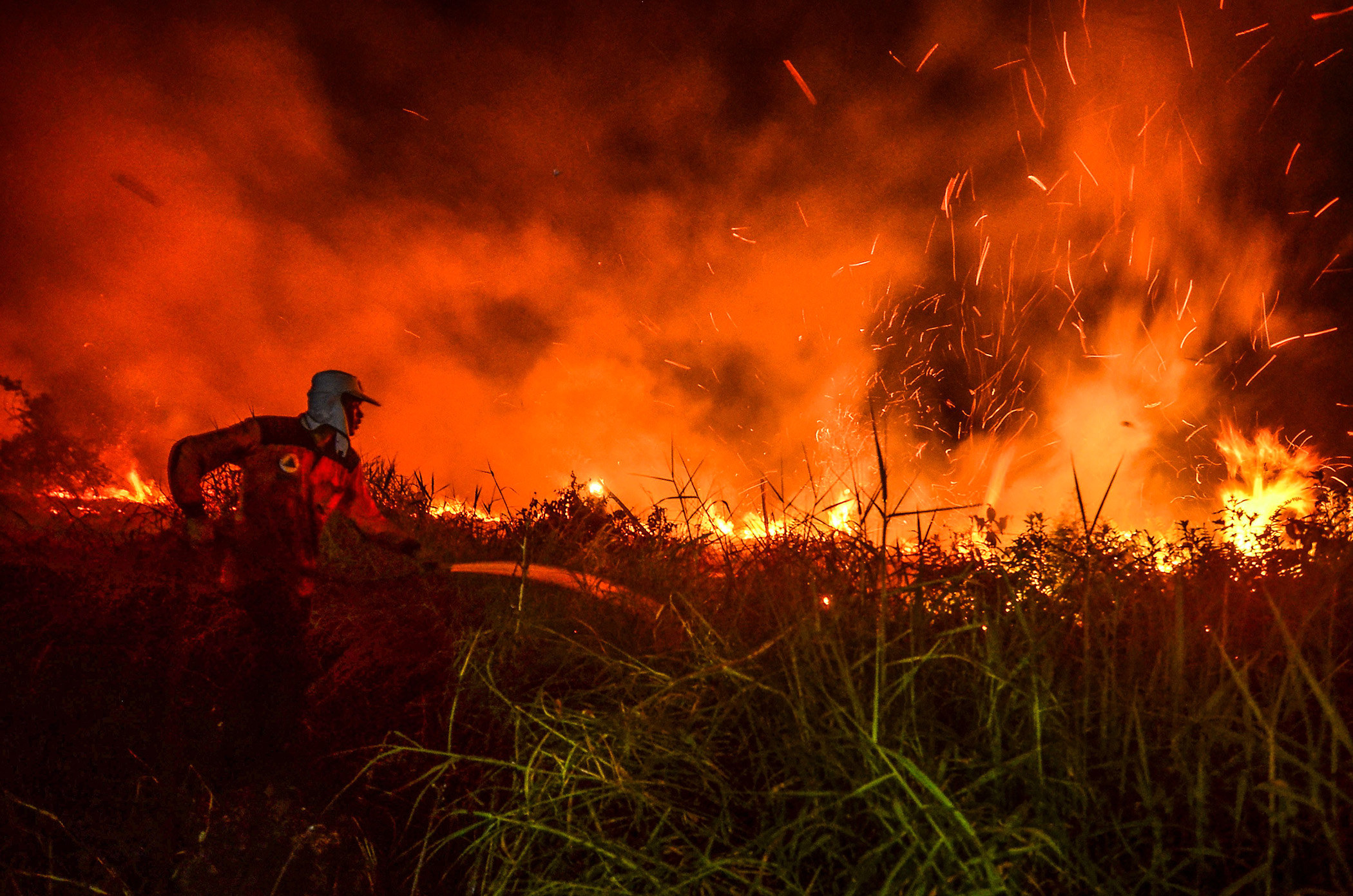 Officials of a regional disaster management agency try to douse a peatland forest fire, July 31.
Mação, Portugal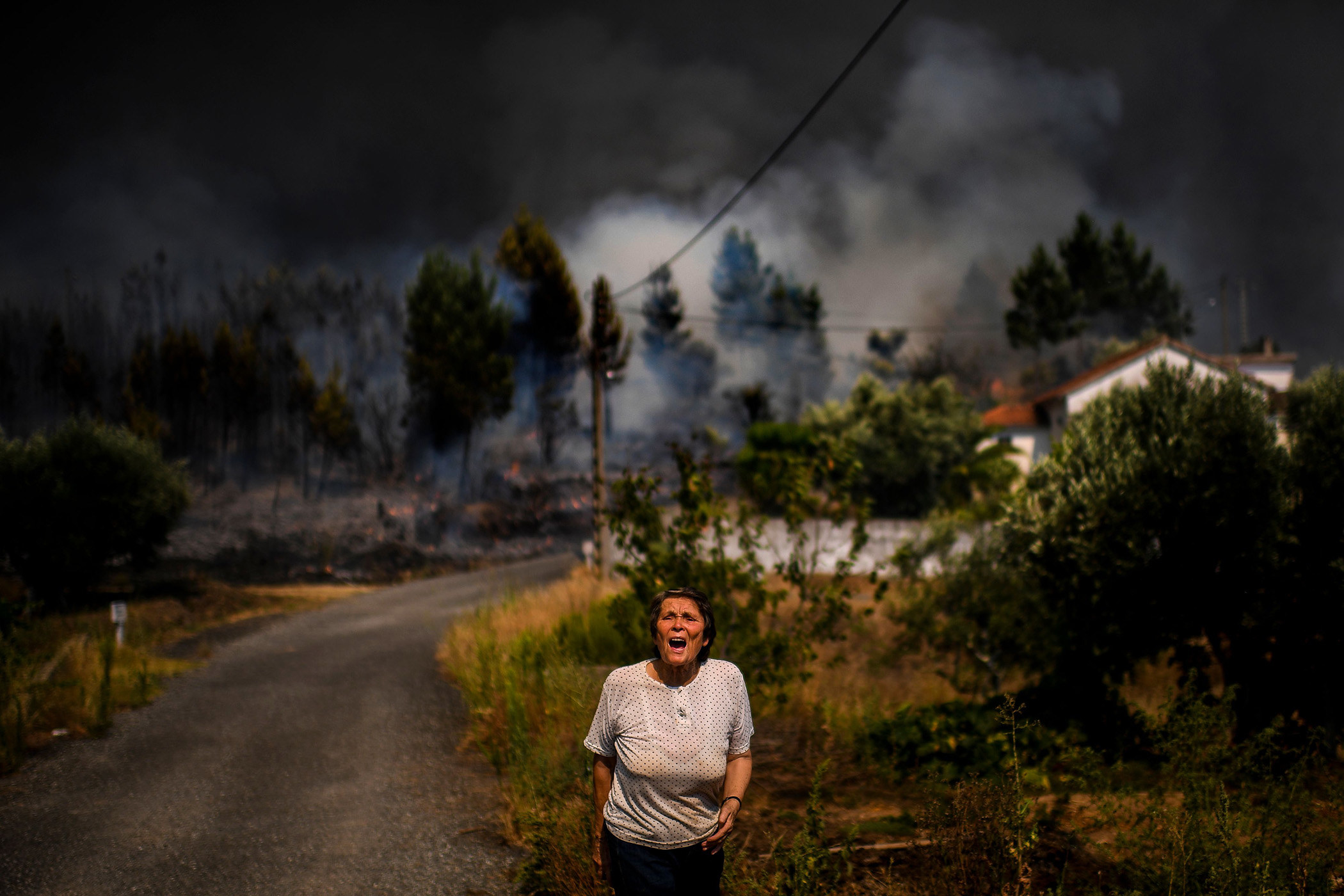 A villager shouts for help as a wildfire approaches a house, July 21.
Paris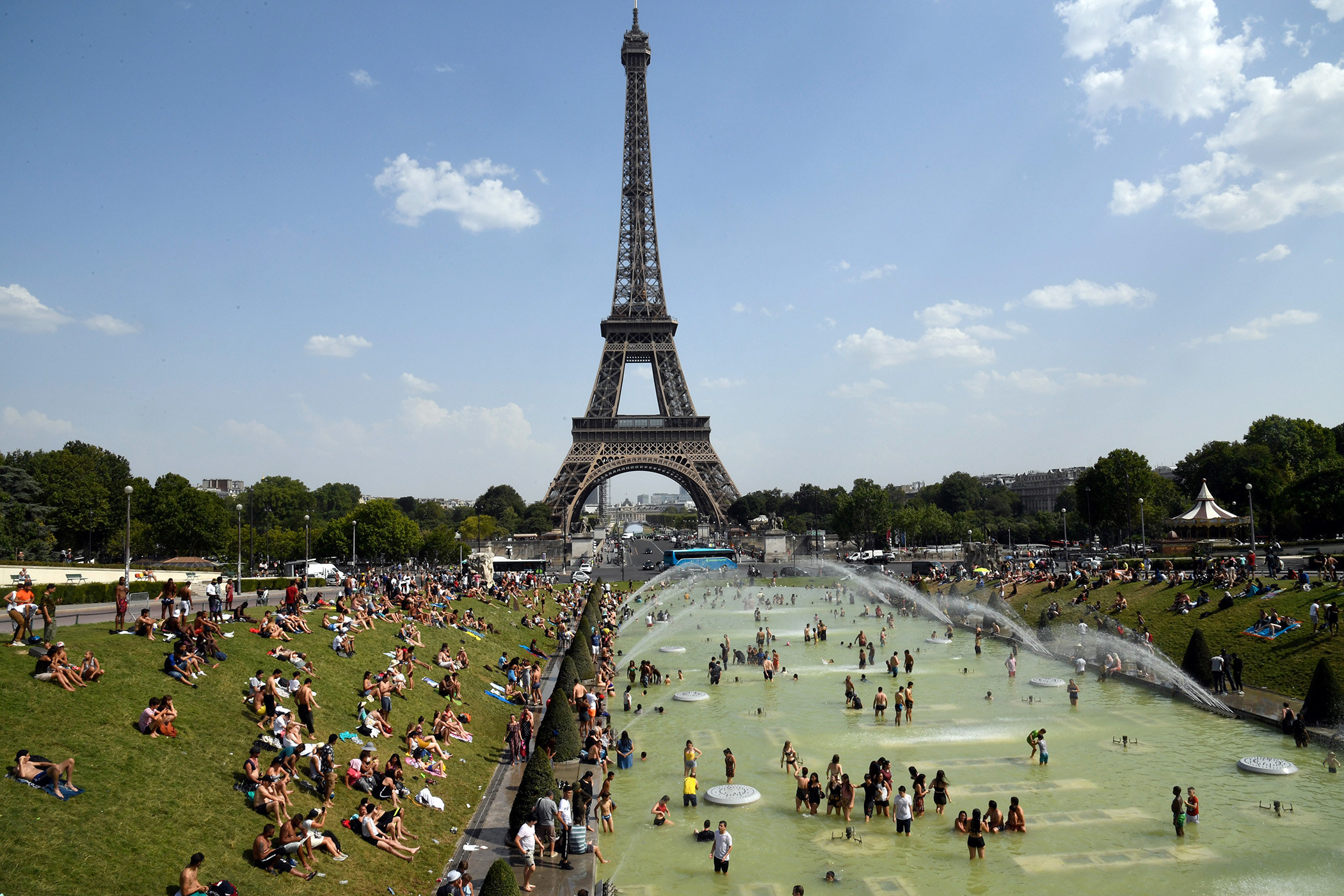 People cool off and sunbathe by the Trocadero Fountains next to the Eiffel Tower, July 25.
London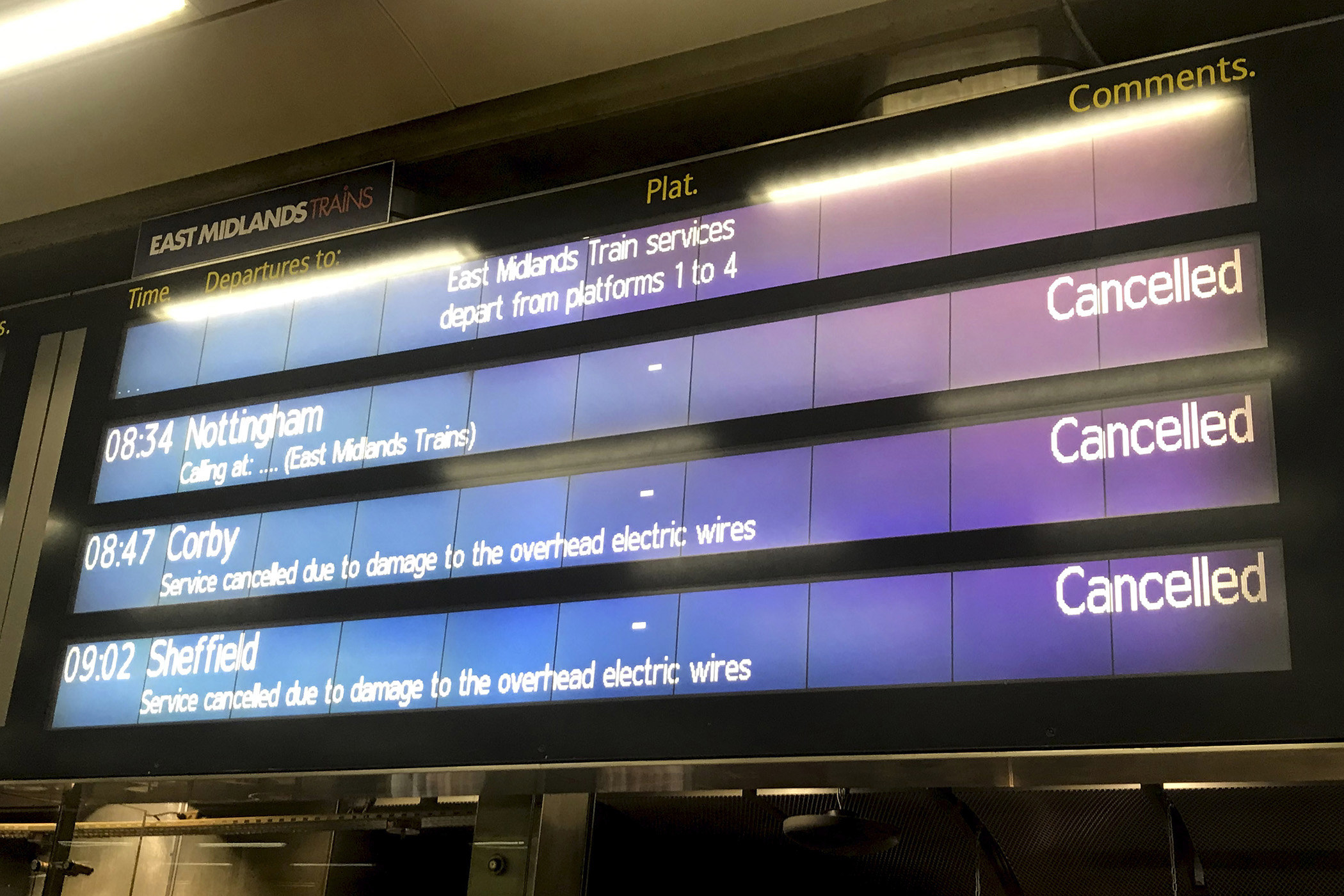 The St. Pancras train station in London shows canceled trains as morning commuters face disruption from the extreme heat, July 26.
Rome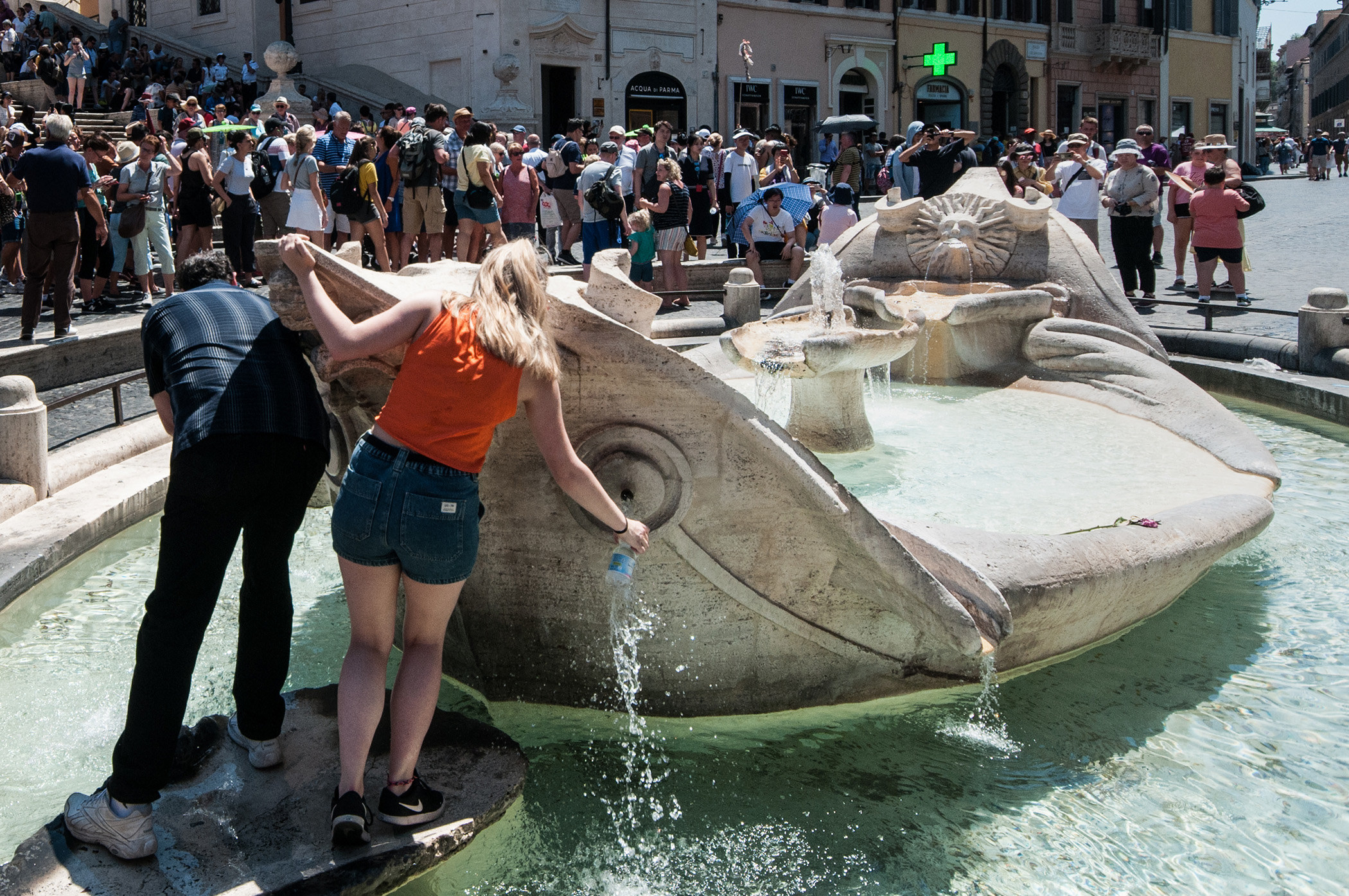 People cool down at the Fontana della Barcaccia, July 1.
Zuchwil, Switzerland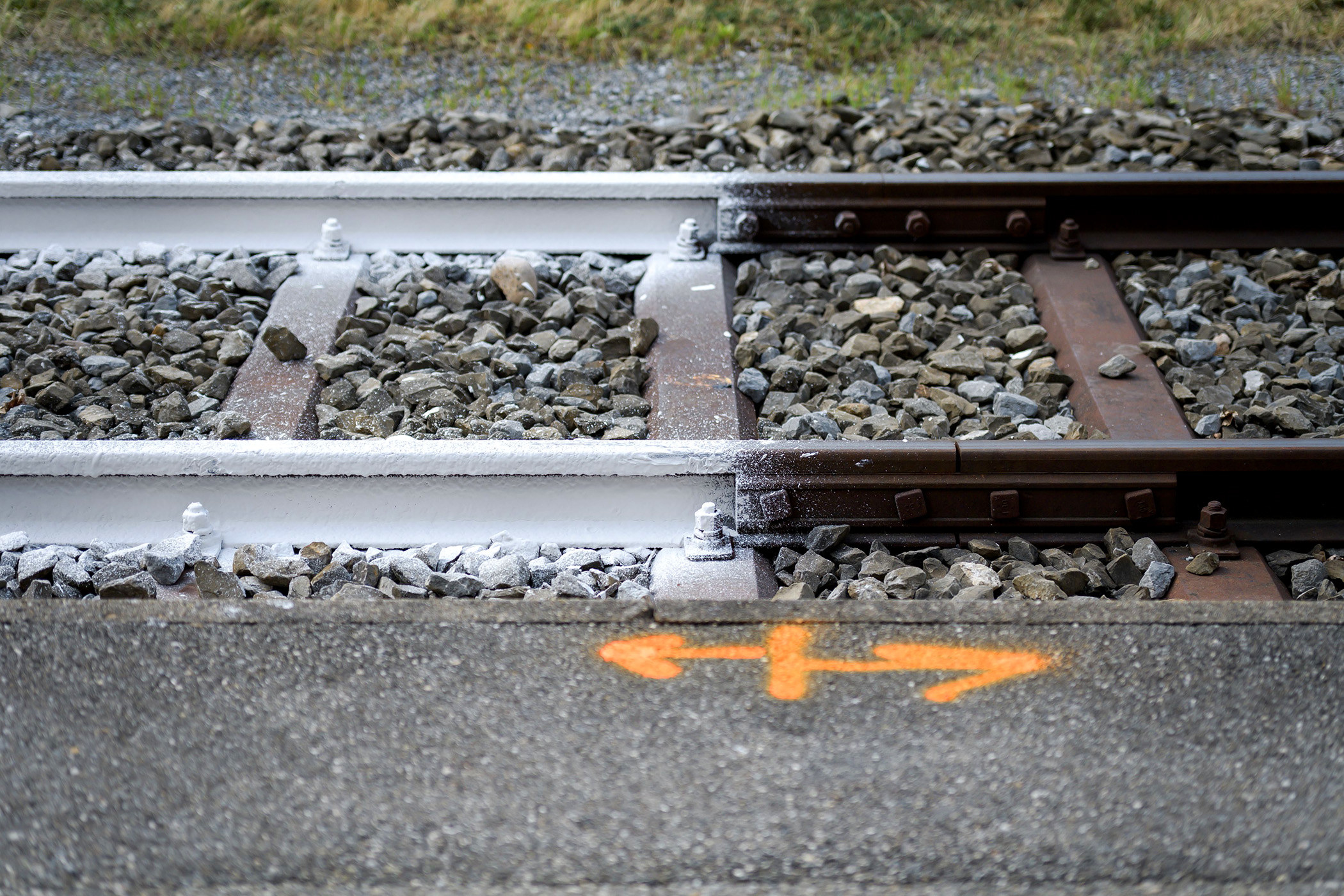 Train rails are painted white to lower the temperature, July 26.
Munich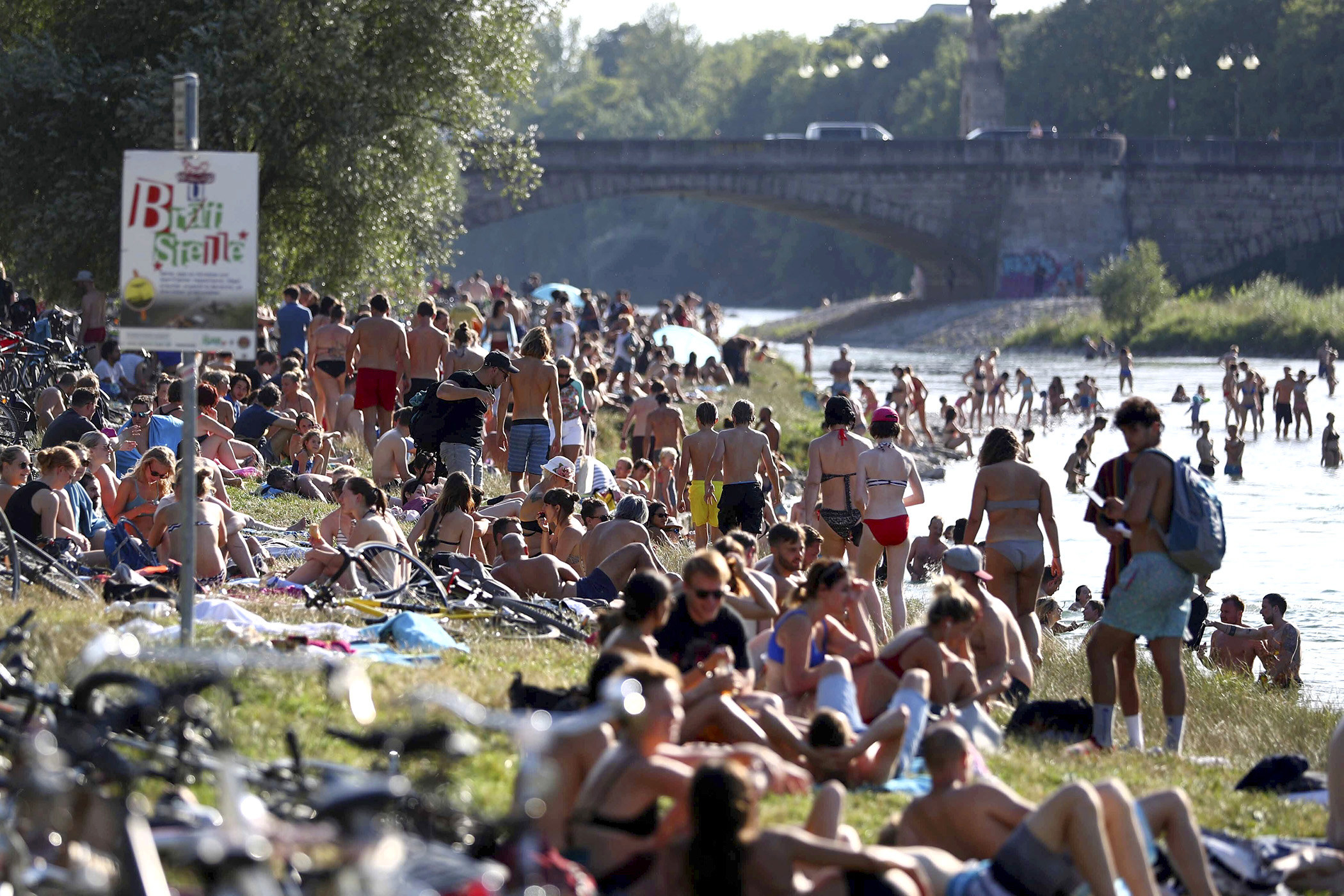 People sunbathe in the hot summer weather at the Isar River, July 25.
Brussels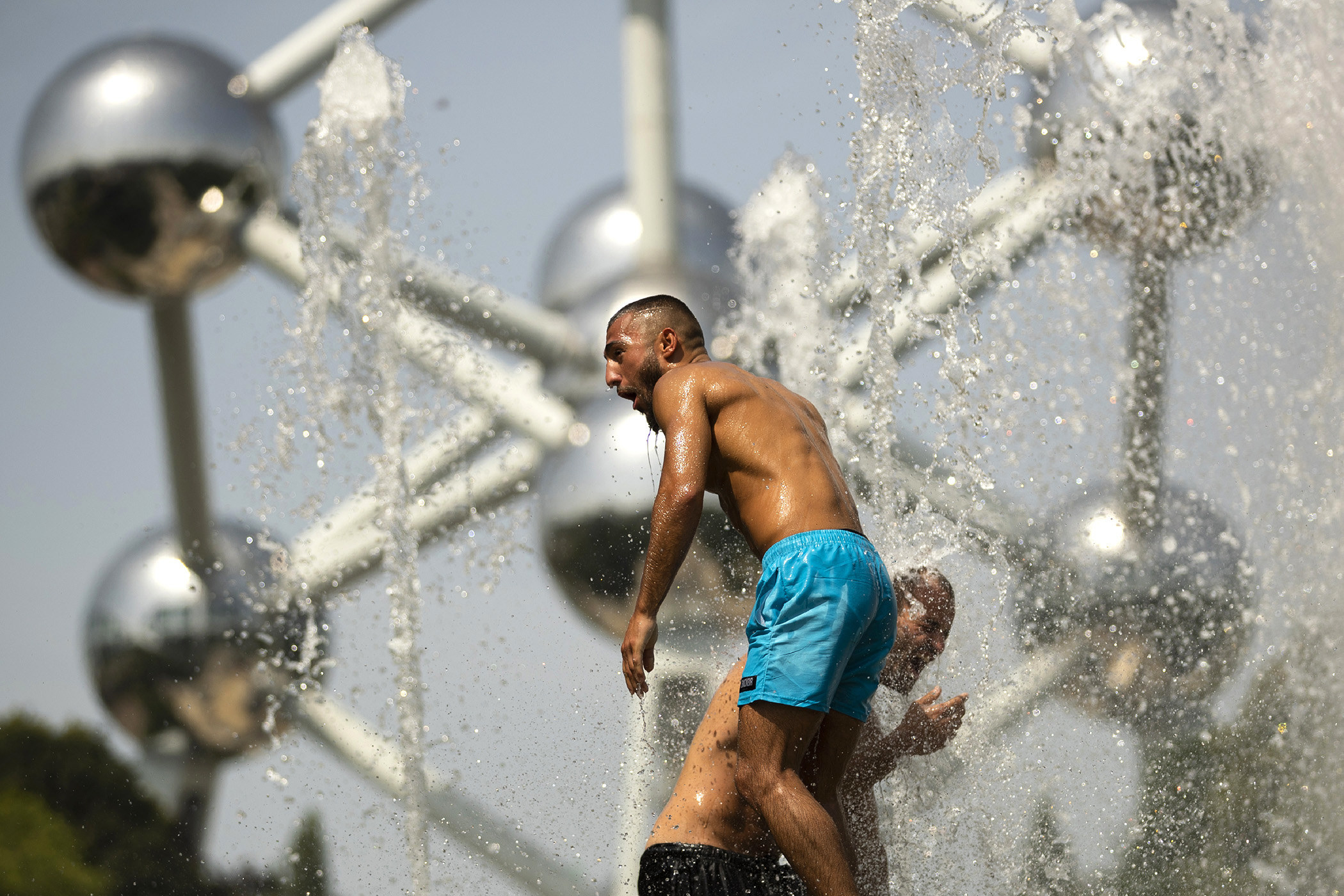 Two men cool off in a public fountain near the Atomium, July 24.
Washington, DC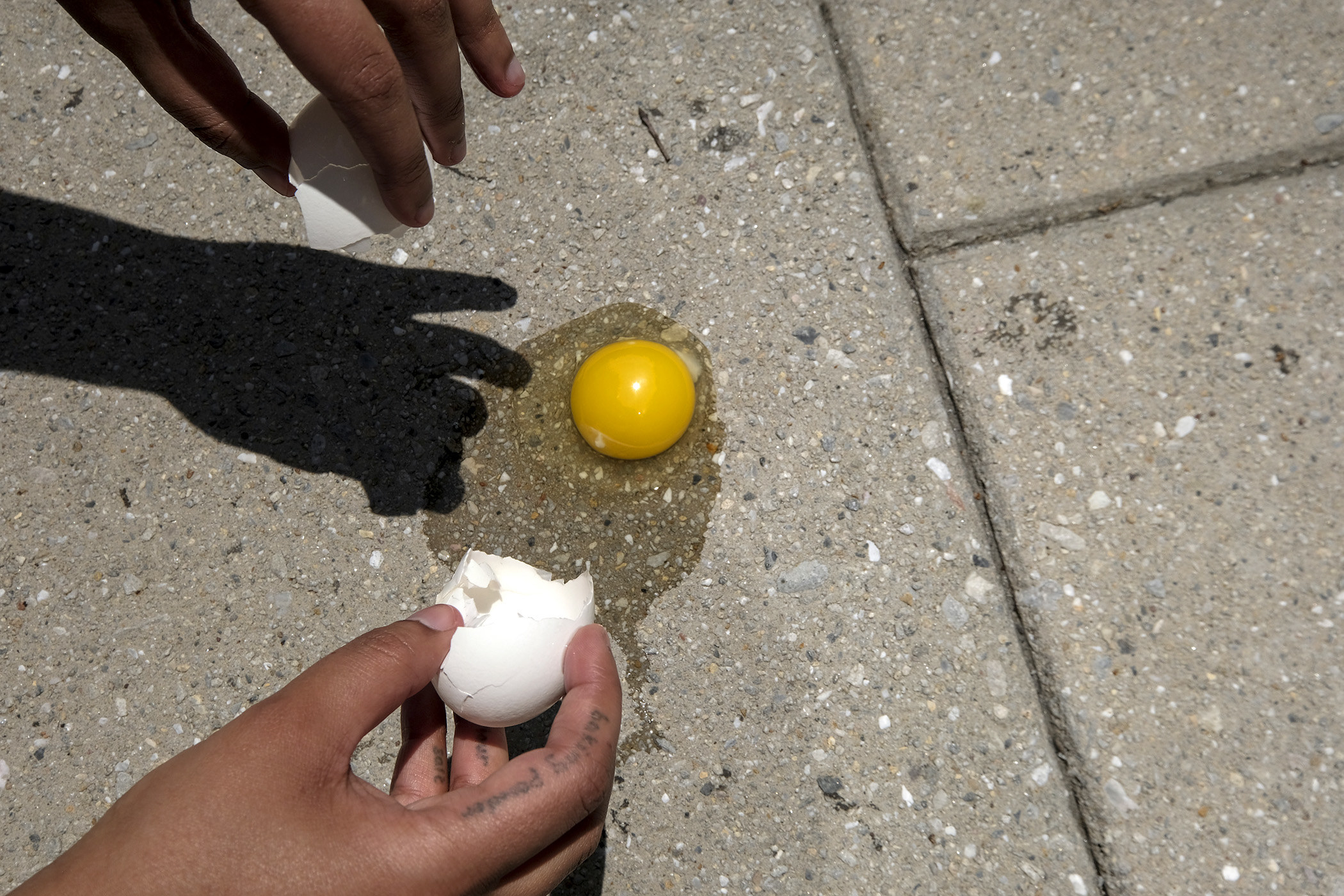 A person cracks an egg to cook on a hot sidewalk, July 19.
Phichit, Thailand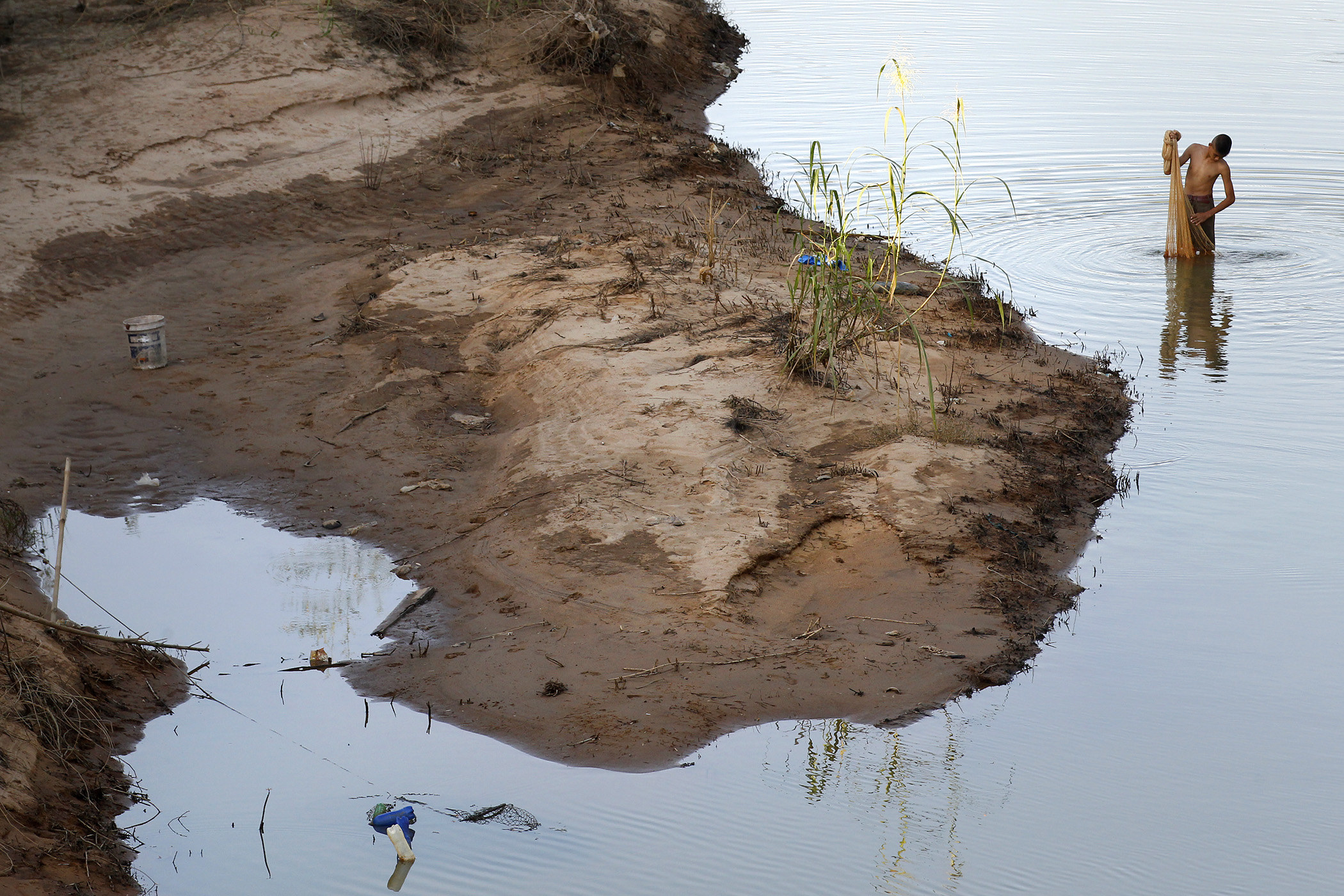 A boy clears his fishing net in the Yom River during the drought season, July 19.
Warialda, Australia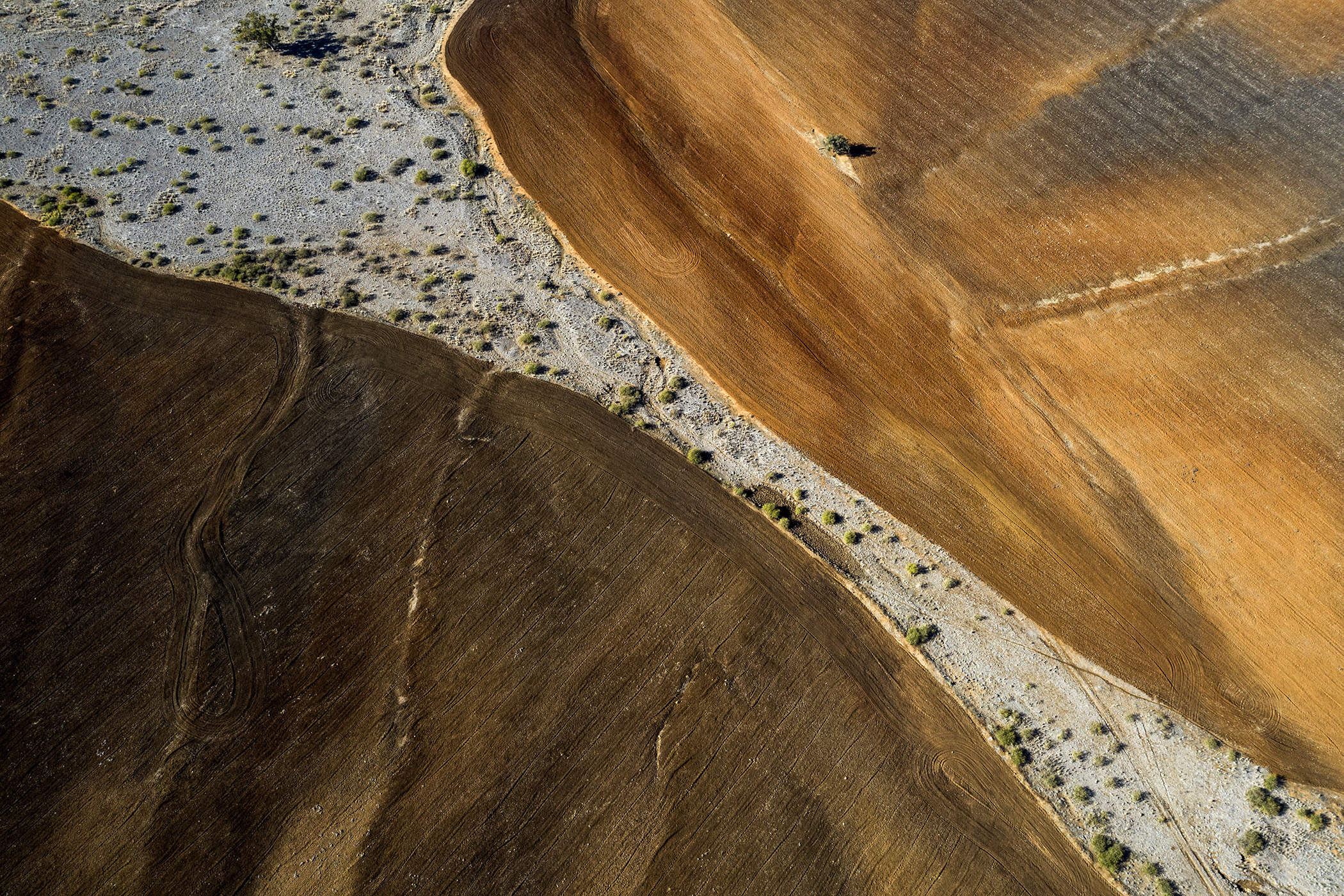 An aerial view of farmland during severe drought, July 13.
Dimapur, India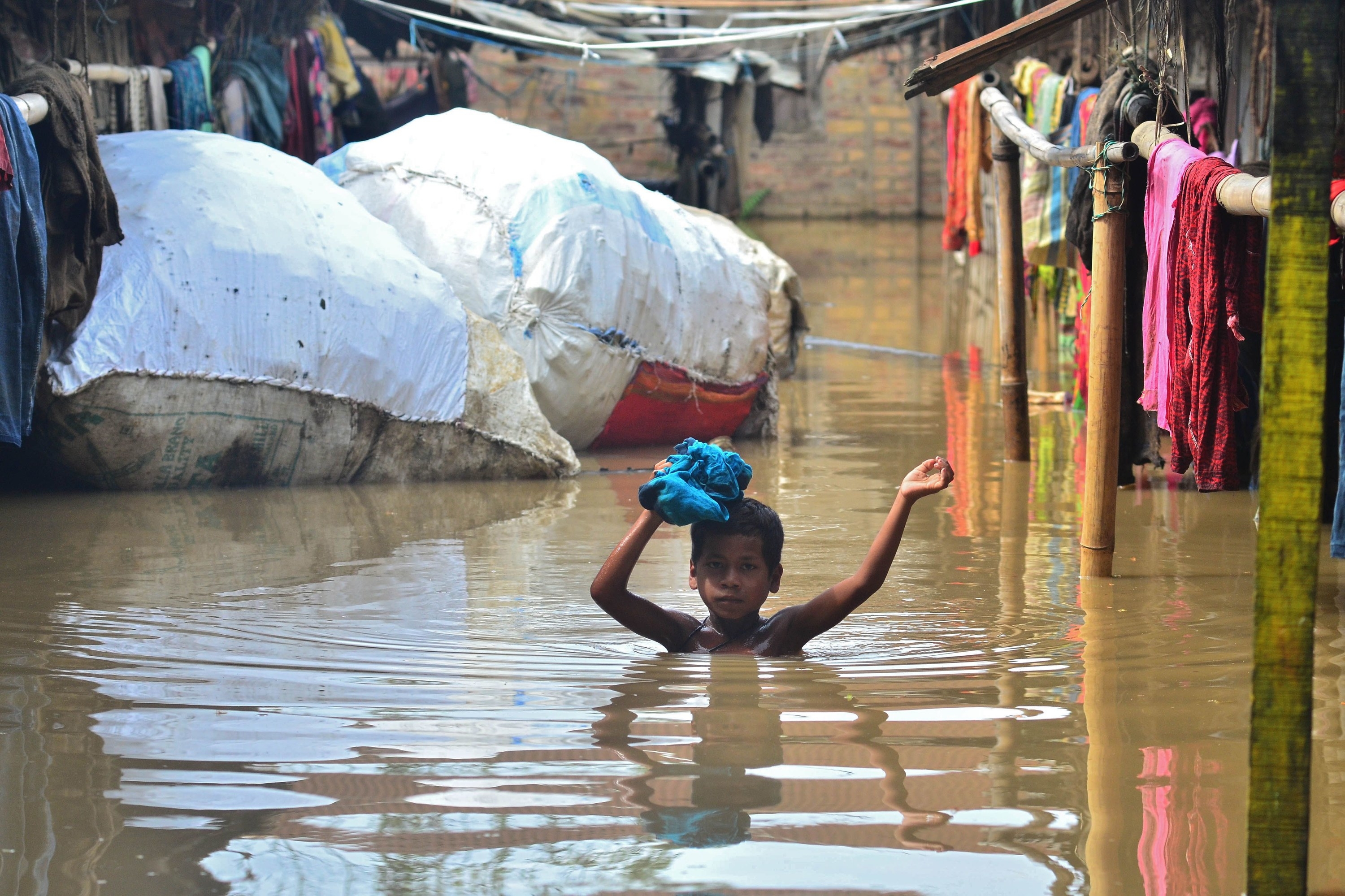 A boy wades through a flooded area following monsoon rains, July 6.
Maradi, Niger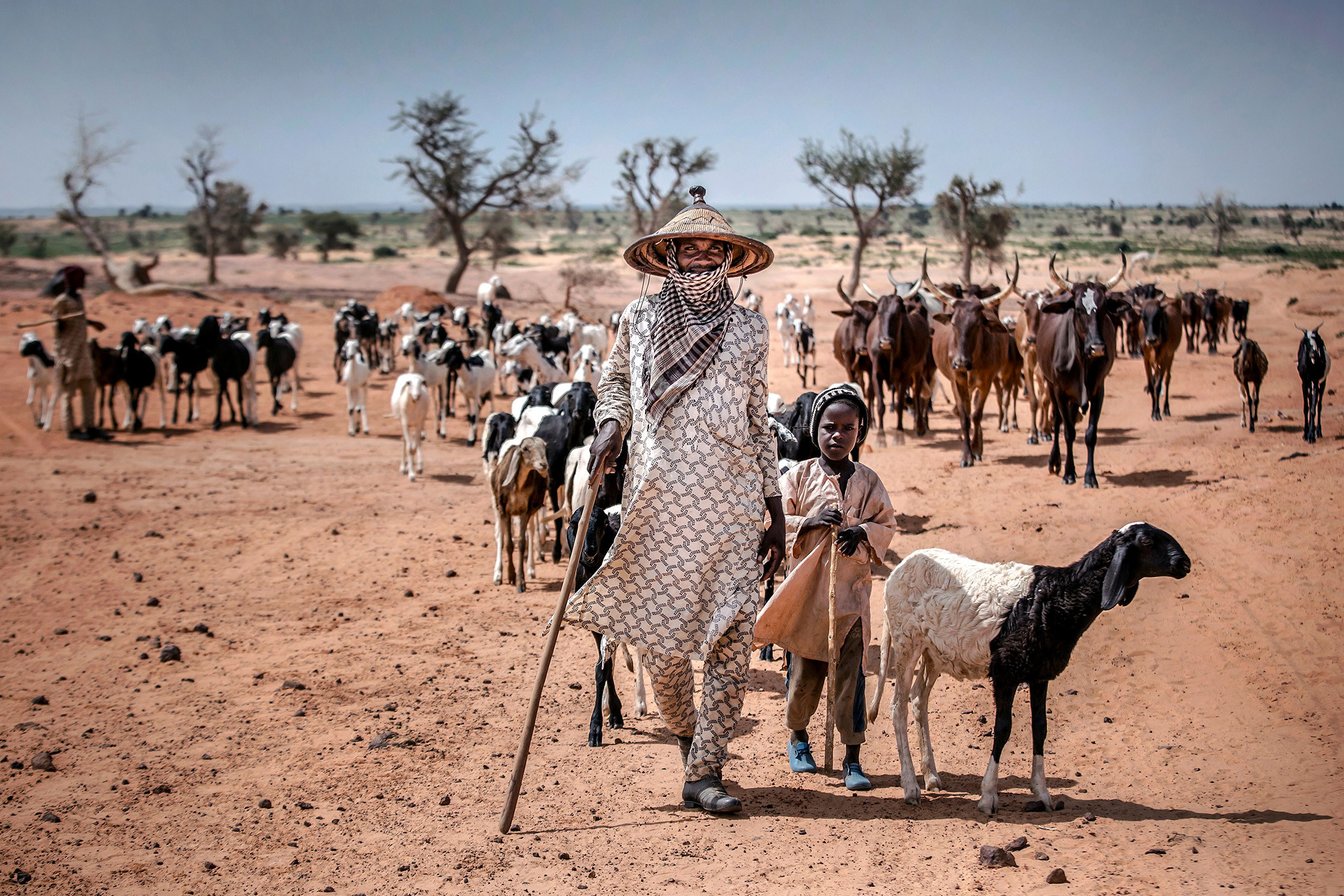 A nomadic Fulani man and his son walk with their cattle on the way to Nigeria during a prolonged drought, July 29.
Gaza Strip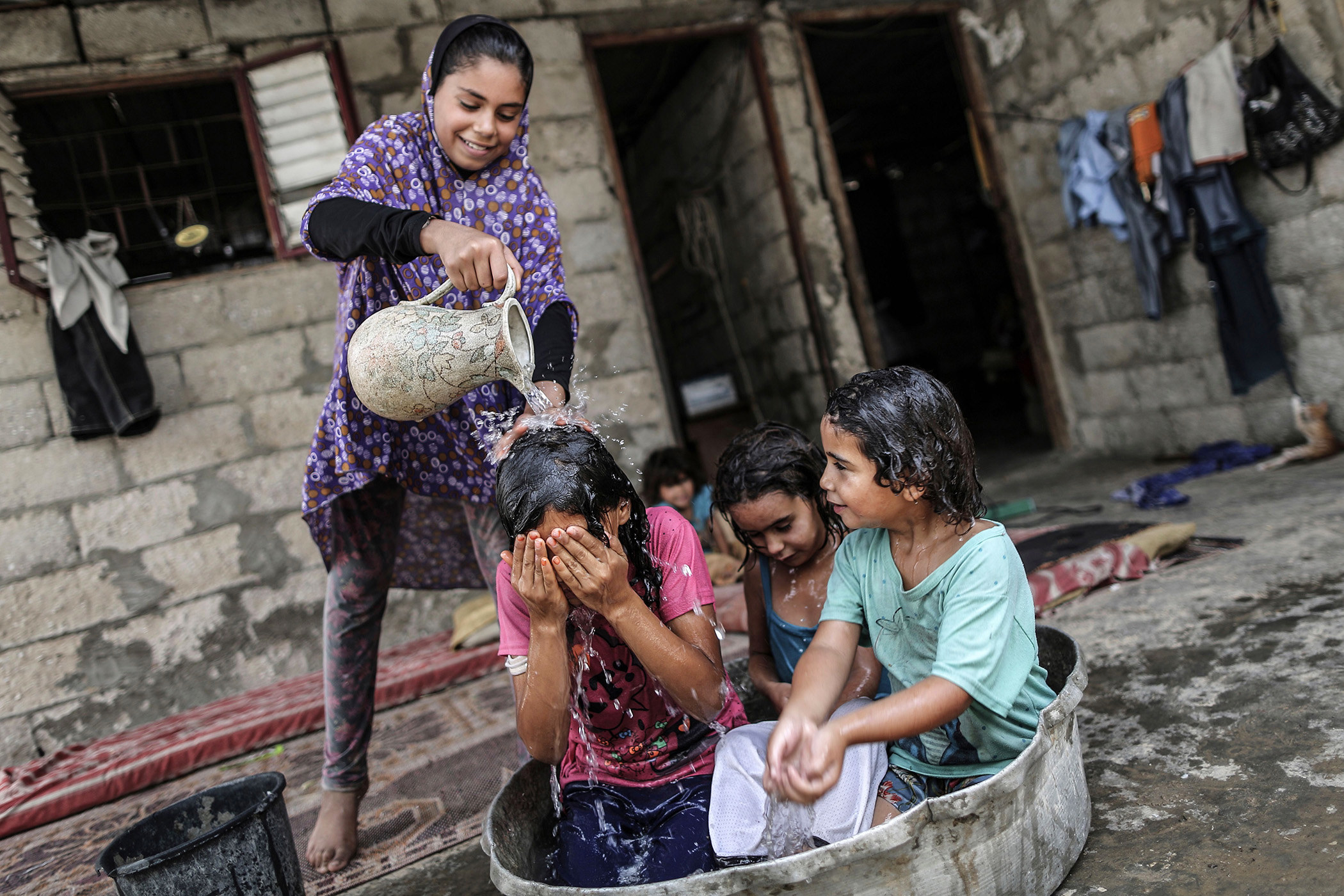 Palestinian children take a bath on the outskirts of the Khan Yunis refugee camp, July 17.
Muğla, Turkey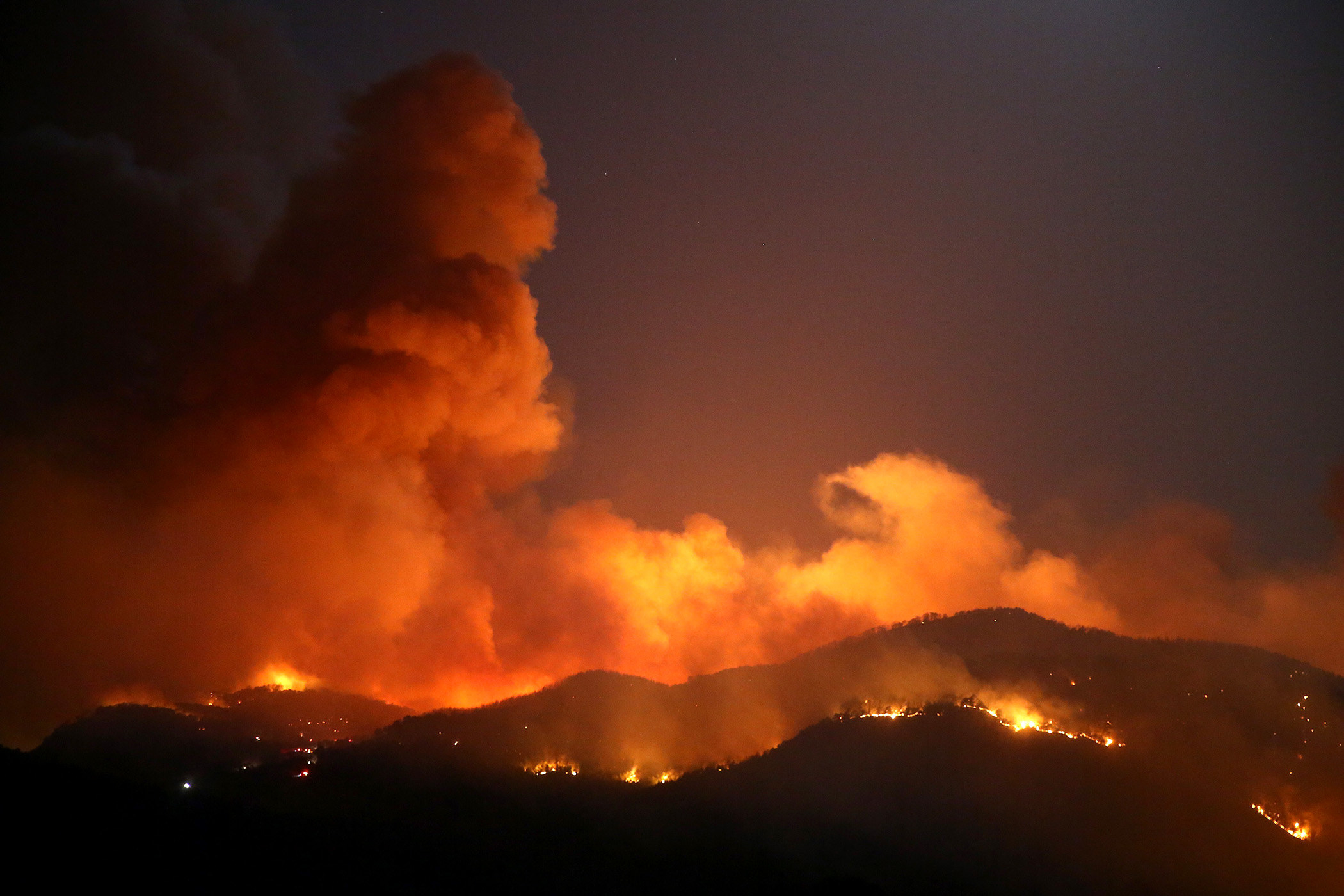 Flames and smoke rise as firefighters try to extinguish a blaze that broke out in a forest in Muğla's Dalaman district, July 11.
Mecklenburg, Germany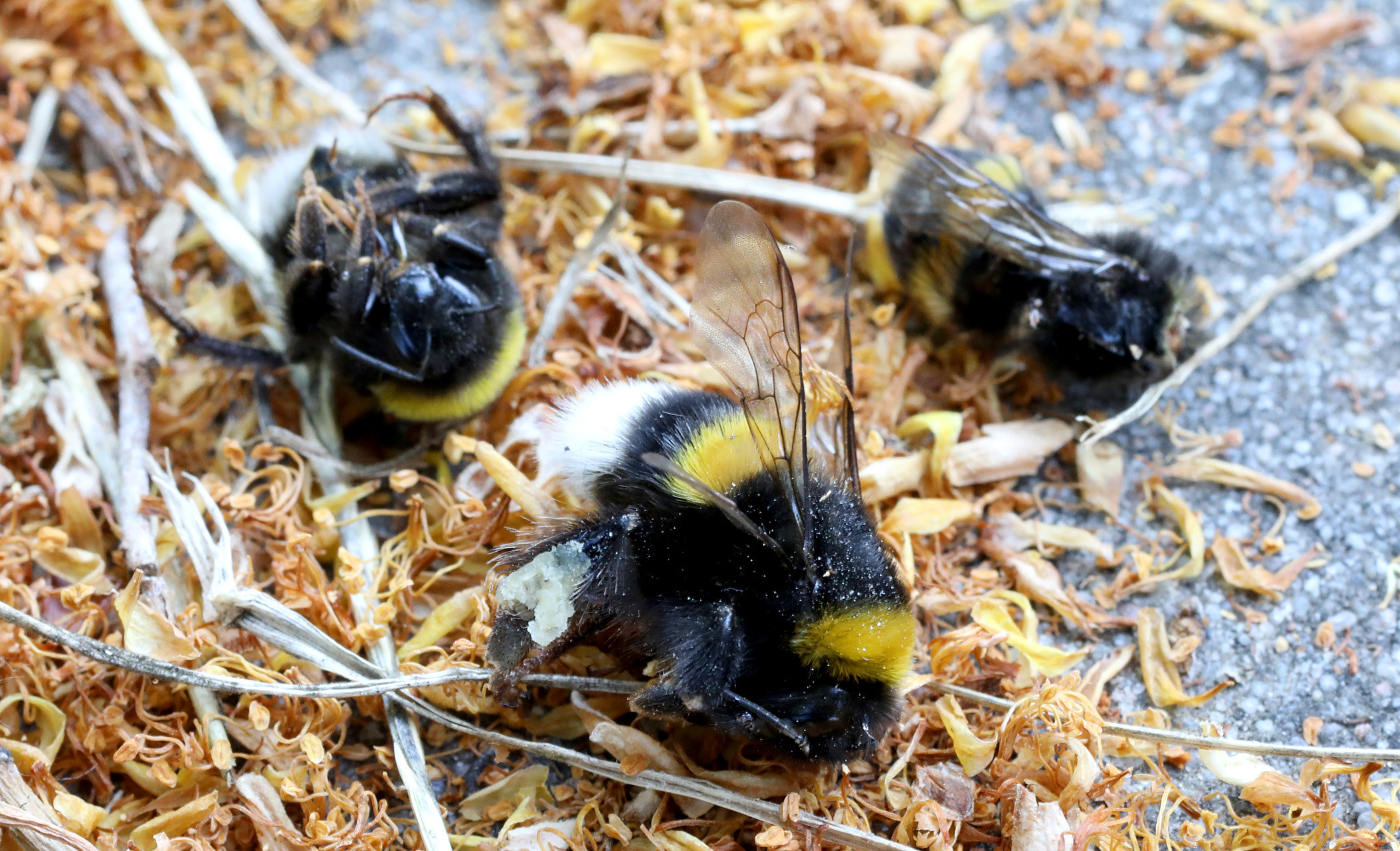 Dead bumble bees lie on a footpath under a lime tree, July 18. The main reason for the death of the bumblebee is the lack of nectar in midsummer.
Cuenca, Spain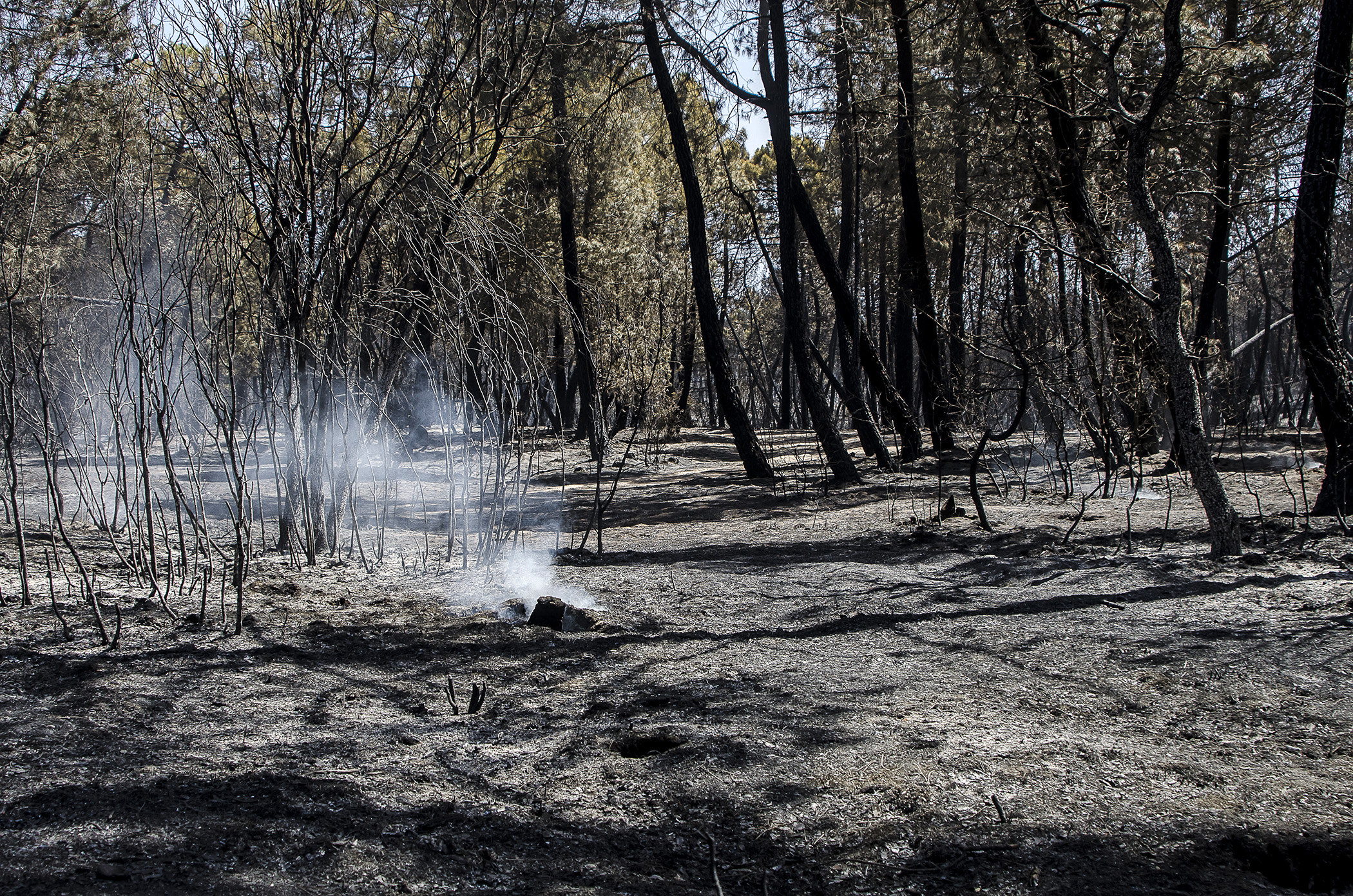 Burned woodland smolders three days after of a forest fire destroyed over 2,000 hectares of land, Aug. 1.
Newfoundland, Canada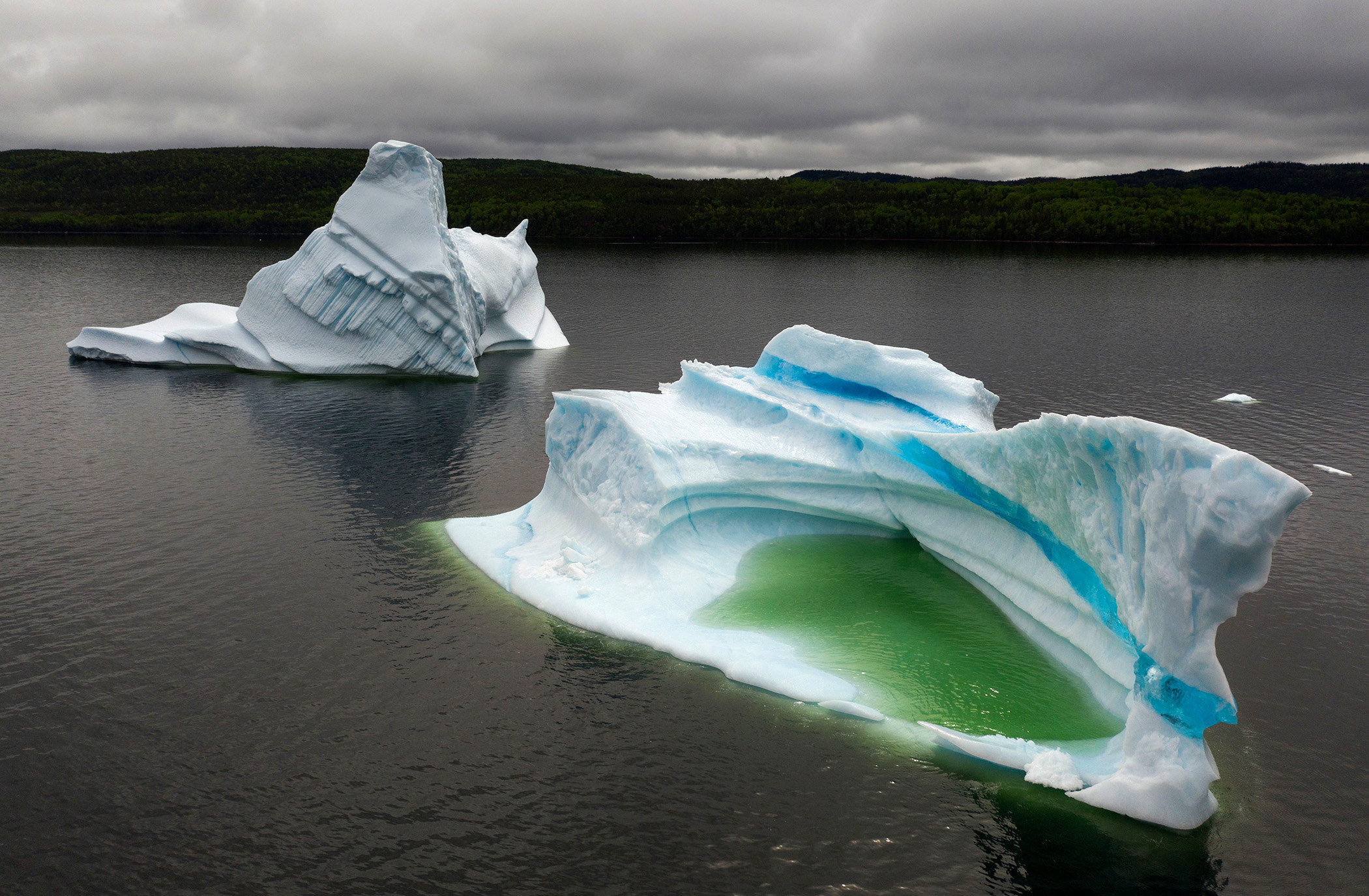 An iceberg floats off King's Point, July 3.
Anchorage, Alaska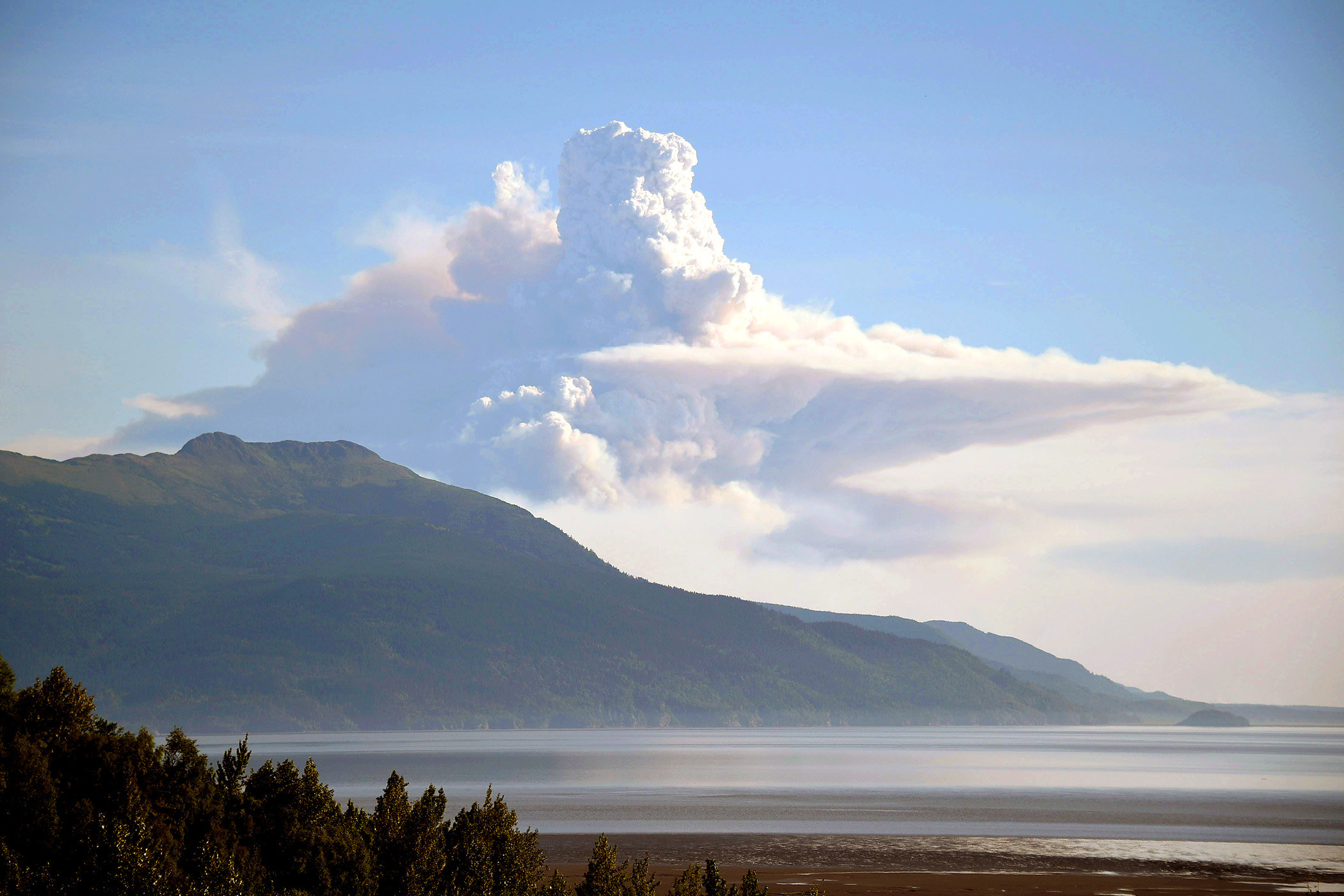 Smoke rises in the air from a wildfire near the Cook Inlet area, July 4.
Empingham, England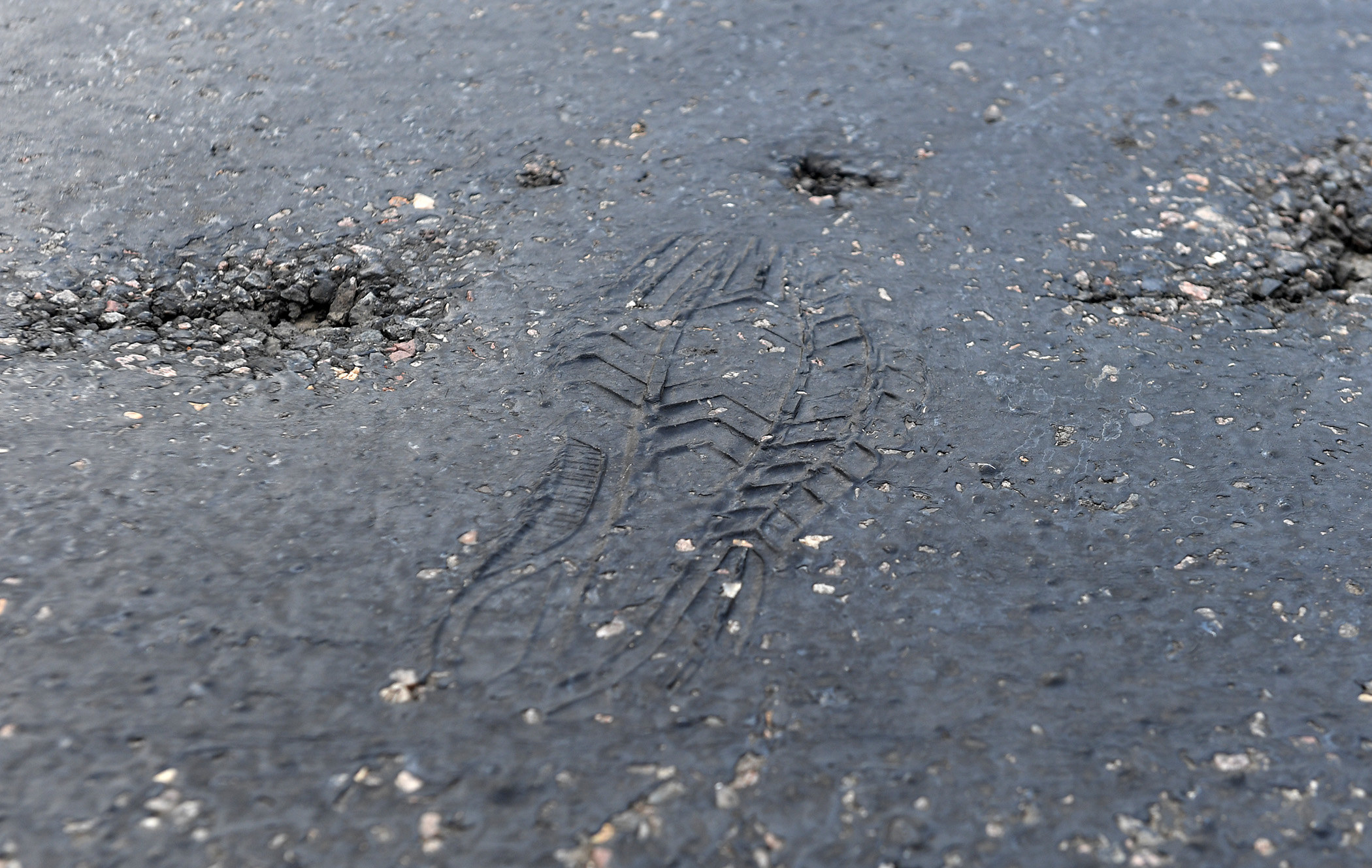 A footprint can be seen on a road where the tarmac has started to melt, July 25.

Gabriel H. Sanchez is the photo essay editor for BuzzFeed News and is based in New York City.

Contact Gabriel H. Sanchez at [email protected]

Got a confidential tip? Submit it here.
Source: Read Full Article