There are certain phrases so well-worn that we become numb to their actual definition. For many "sustainability", has become one of them. Used now so loosely, it was a term that had somewhat its foundational meaning.
It's something that Ronald Akili, the co-founder of Wasted Collective, hopes to redress. Founded in 2020 — alongside former Global Design Director at Nike Jesse Levya — Wasted Collective is a seasonless apparel label which promotes a lifestyle free from excess. Whether it's creating pockets for a T-shirt using discarded fishermen's nets, or dying its products using natural charcoal, the brand's approach to sustainability is refreshingly straightforward.
"Everything we create is based on three principles: reuse, recycle or recraft," Akili explains. "We wanted to create sustainable products that are not only comfortable and that look good, but are functional too."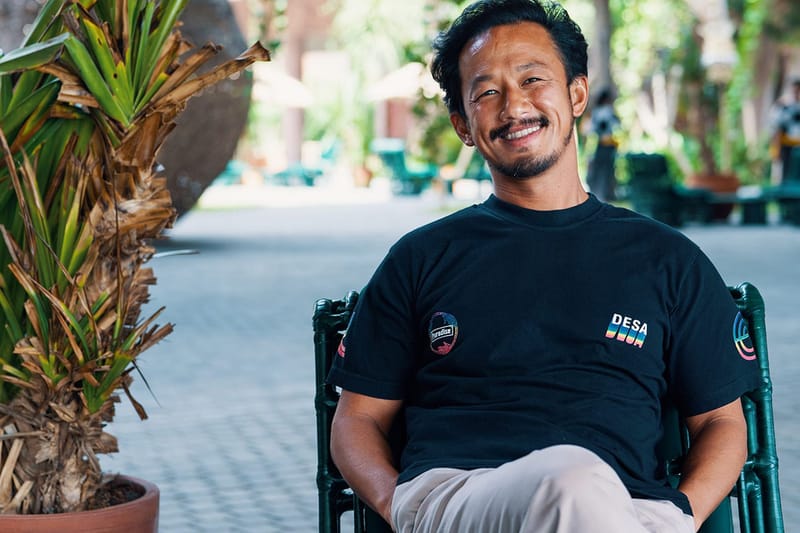 Wasted Collective co-founder Ronald Akili.Wasted Collective
Akili is also the man behind the environmentally-friendly Potato Head creative village resort, located on the Indonesian island of Bali. The now-emblematic venue, which opened its doors in 2010, can be found in the vibrant neighbourhood of Seminyak and has become renowned for its sustainable outlook on the hospitality sector. It's this ongoing success, and the lessons learned there, that made Akili want to extend beyond the hotel.
"When we first opened Potato Head, we found we were often forced to compromise," explains Akili. "But in time, we managed to solve these various problems, That's what we're doing with Wasted Collective too."
Despite its relative infancy as a label, Wasted Collective is a brand to be admired. Unlike so many other labels which describe themselves as sustainable, their approach seems regimented and clear about its practices and methods, something Akili is keen to continue.
"​​For us, it's about being transparent in what we're doing, not trying to hide anything," he says. "Whether it's a new technology, new supply chain or we even find out that something we're currently doing can be done in a more sustainable way, we want to learn and share.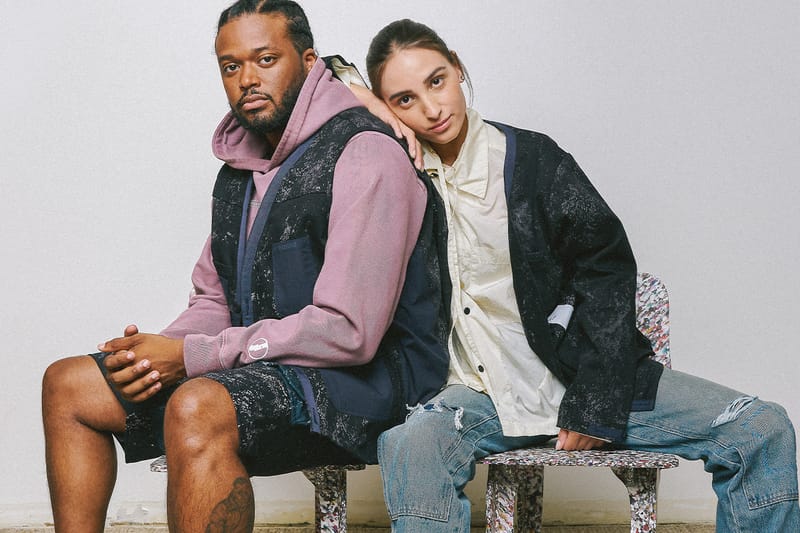 Kaiyō Traveller Collection.Wasted Collective
"One example is when we were creating an art take on a classic Bali shirt. Midway through that process we found a supplier collecting discarded fishermen's nets from the ocean. This made us rethink our process midway through and went about creating inside pockets using these old, unused nets. It's that sort of flexibility I think makes us unique."
Wasted Collective's most recent capsule is a prime example of the brand's flexibility. "We found a new type of Japanese cotton for our previous collection, so decided to switch things up and use that instead of what we were before," says Akili. "Essentially it's a much more sustainable way of using cotton as it uses less water. When you use it for apparel, suddenly it's comfortable and has a really nice weight to it, it feels really premium."
While many brands across the fashion industry can certainly learn from the way Wasted Collective approaches sustainability, Akili is well aware it's going to be a group effort if things are going to change in the long-term.
"We have a lot to learn from the fashion industry, but I think they can learn from us too," he says. "What I'm excited about is people beginning to share their sources rather than keeping them a trade or brand secret. It's what we want, the clue is in our name. We know we can move forward in making fashion more sustainable, but we have to do it as a collective. The more the industry can lean into this, the better it can be for everyone."
Source: Read Full Article