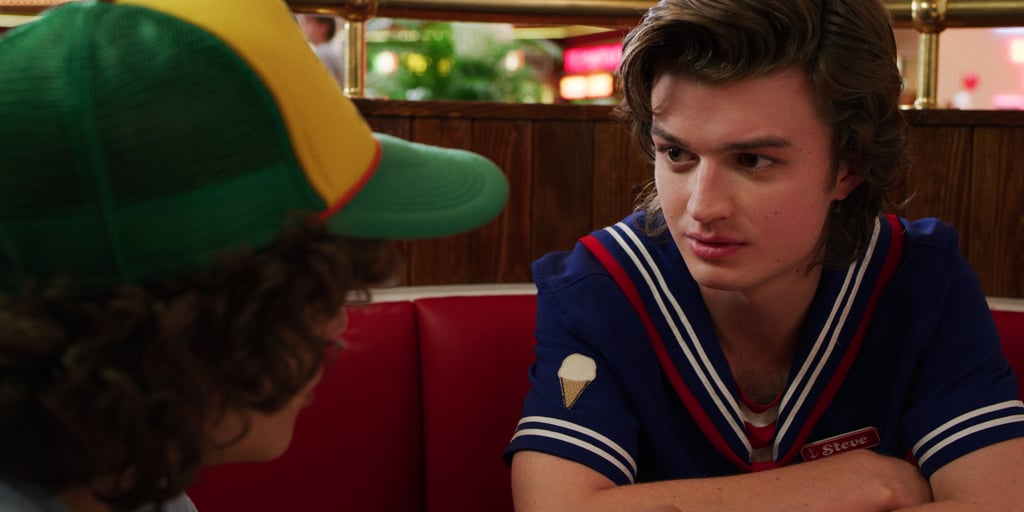 IDK How, but Steve Harrington Went From Literal Worst to My Fave Part of Stranger Things

In a twist of events I didn't see coming when I started watching Stranger Things season one just recently (I know, I'm behind the times), I can now firmly say that Steve Harrington (Joe Keery) is the best part of this entire show. This is saying a lot considering all I wanted to do during the first few episodes of the series was shave his head and smash his face in some mud. How dare he be so mean to sweet Jonathan?
Over the course of three seasons, Steve has gone from boring boyfriend to badass best friend to the kids in Hawkins, and before you think that makes him lame, let me tell you why it's not. Steve's character could easily have fallen flat, but thankfully creators the Duffer Brothers brought him to life in the second and third seasons. For a brief glimpse at just why I'm so happy to call Steve my favorite character of this show, keep reading, but be warned, there are spoilers for the third season ahead!
Source: Read Full Article