Macy's will no longer sell a portion control plate based on what size jeans you can fit into after comedian and podcast host Alie Ward called out the American department store on Twitter.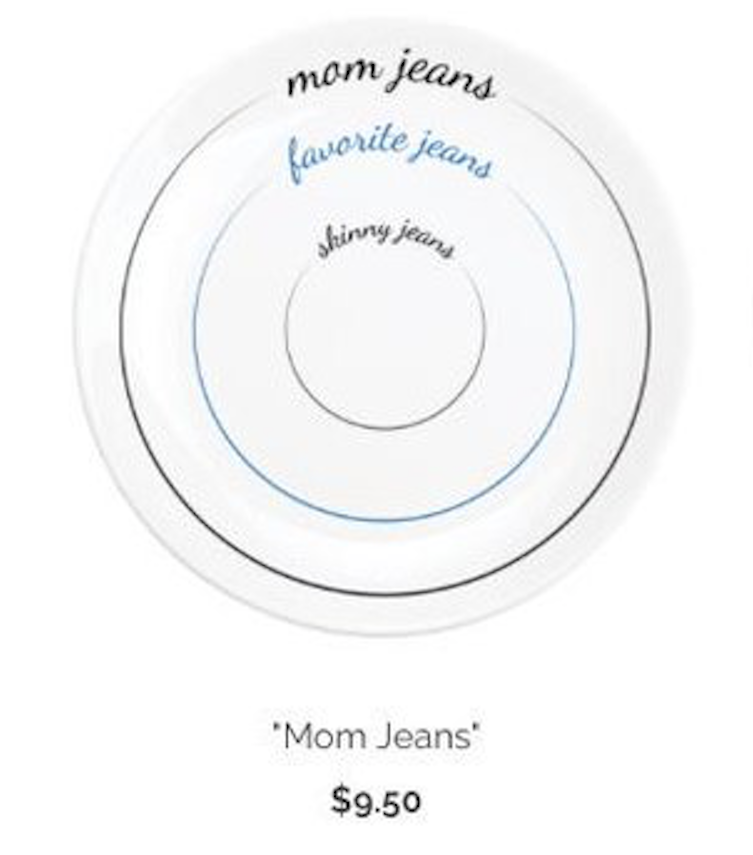 The plate which retails for $9.50 was spotted by Ward at the Macy's department store in New York.
She told BuzzFeed News "My call for a nationwide 'ban' was hyperbolic; but I do think that anyone who casually sees these can experience body shame and I think it sends a really warped message to women specifically about starvation — as well as having no grasp on portion sized and healthy eating choices. Veggies take up way more room than mac 'n' cheese so this doesn't even help anyone have a healthier relationship to intuitive eating."
The plate is designed with three rings which suggest how much food you should eat to fit in a particular style of jeans. At the centre, with the smallest amount of food, is 'skinny jeans' and the largest portion is reserved for 'mom jeans.'
The plate mimics more innovative portion control plates designed to help consumers eat the relevant food groups in the recommended amount.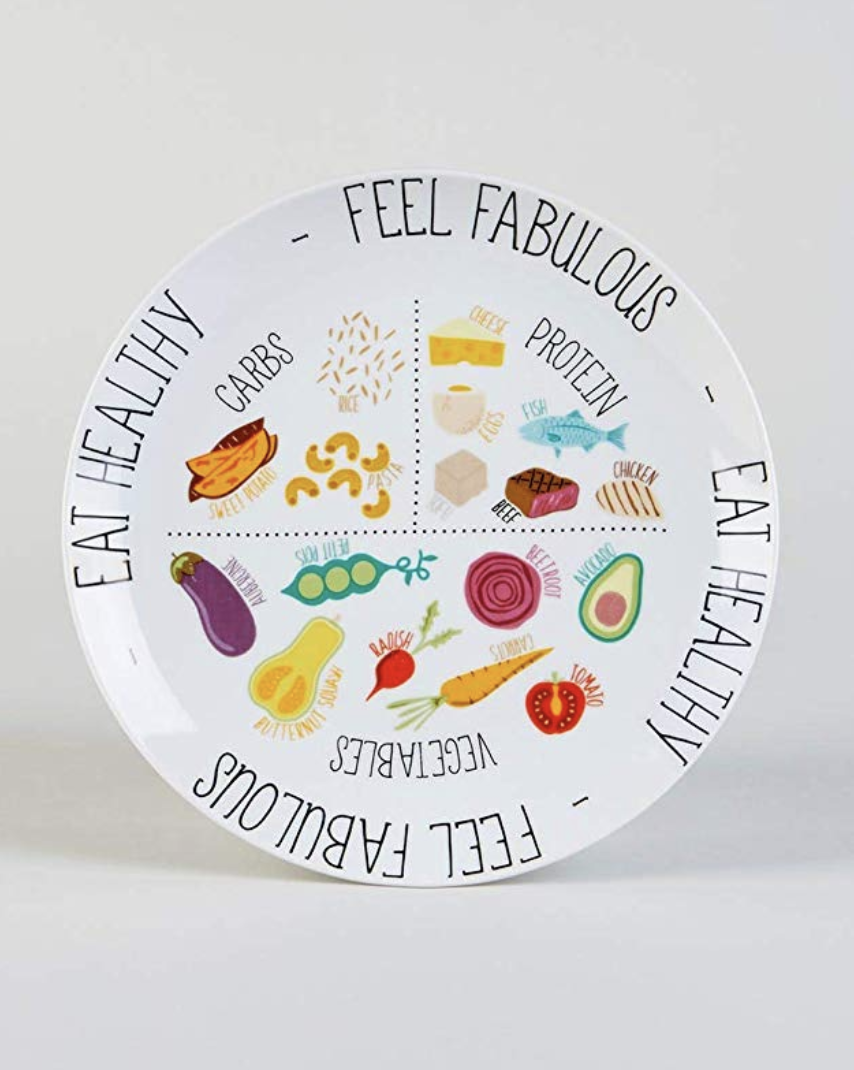 The company responded directly to Ward to confirm that the product would be removed and admitted they had "missed the mark".
A lot of people were unimpressed by the concept.
And felt that it sent a really dangerous message.
One Twitter user gave the plates a re-design. Shout out to @elclimo!
But some people defended design calling it "humor".
Which other people online quickly shut down.
In response to the individuals who considered the concept of the plate as harmless comedy, the podcast host made an important point about what has previously been considered to be funny.
"I would tell them that homophobia used to be passed off as jokes. Racism was an acceptable punchline. Xenophobia sold (sells) movie tickets. And when we realise things are harmful, we listen and we stop," said Ward.
"If we judged and policed men's actions like this, they wouldn't think it was funny. If we had pint glasses made with markers policing against erectile dysfunction, that would be an absolutely obscene violation of agency and public shaming of anatomy. But we accept it for women and LGBTQ+ folks."
In a statement to BuzzFeed News, a Macy's spokesperson said: "We apologize to our customers for missing the mark on this product."
They said that after reviewing the complaint, they "quickly removed" the plates, which were only available in its in-house concept store, called Story, at Macy's in Herald Square, New York.
Ade Onibada is a junior reporter at BuzzFeed and is based in London.
Contact Ade Onibada at [email protected].
Got a confidential tip? Submit it here.
Source: Read Full Article