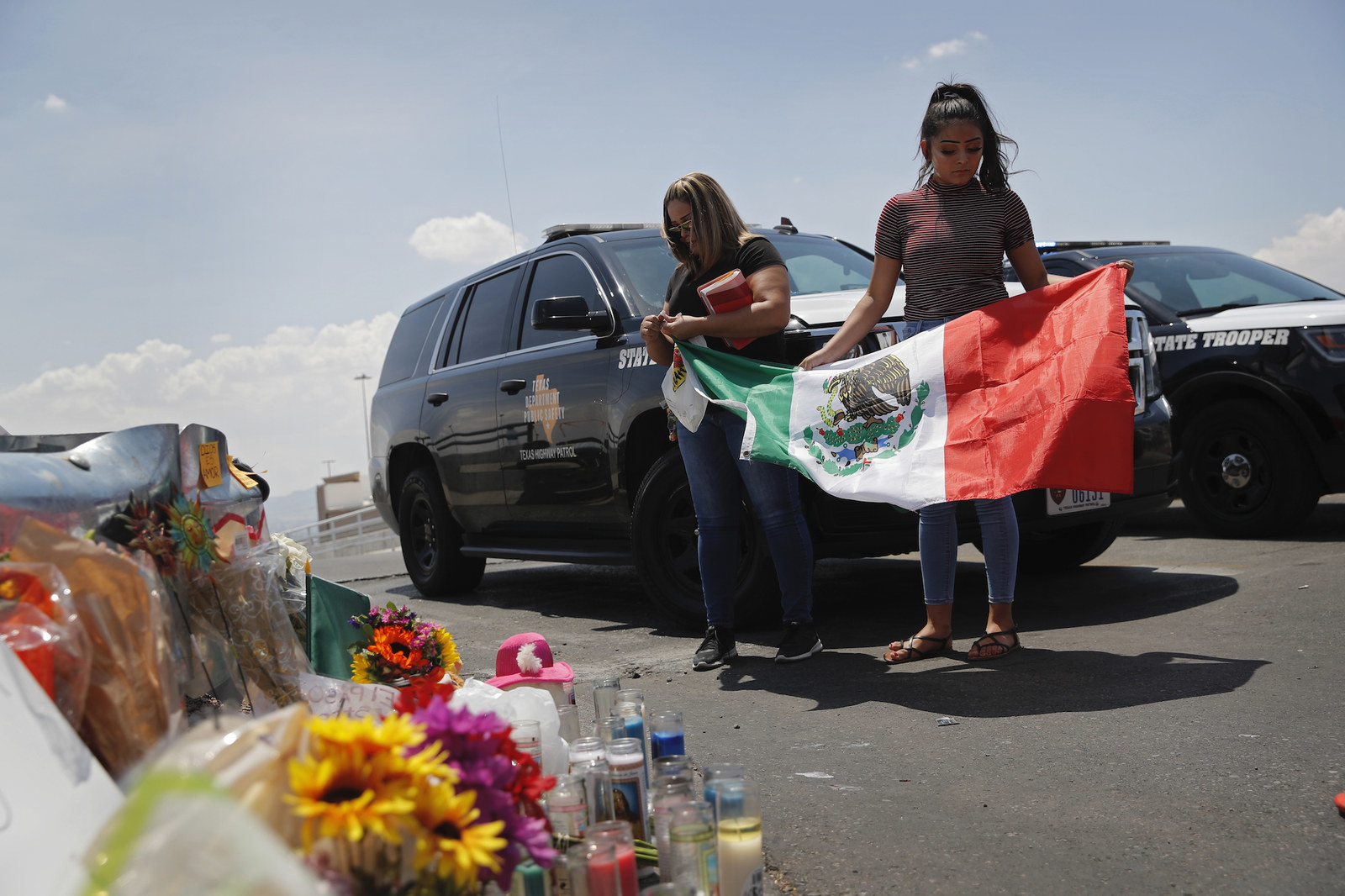 Maylin and Isela Reyes prepare to hang a Mexican flag at a makeshift memorial near the scene of the shooting in El Paso, Texas.
Mexico's foreign minister on Monday called the mass shooting at a Texas Walmart that claimed the lives of eight Mexican nationals an act of terrorism against its citizens on US soil and vowed to take legal action.
Marcelo Ebrard, who had threatened to take action after the shooting, said the Mexican government will "definitely" launch legal action against the selling and distribution of assault rifles in the US, like the one used by the shooter in Saturday's attack. It remained unclear exactly what type of legal action the Mexican government was planning.
"We consider this an act of terror. In this case it was in US territory but it was terrorism against Mexicans," said Ebrard at a press conference in El Paso. "Mexico is outraged."
In addition to the eight Mexicans who were killed as a result of Saturday's attack, six Mexican nationals were injured. In total 22 people were killed in the shooting.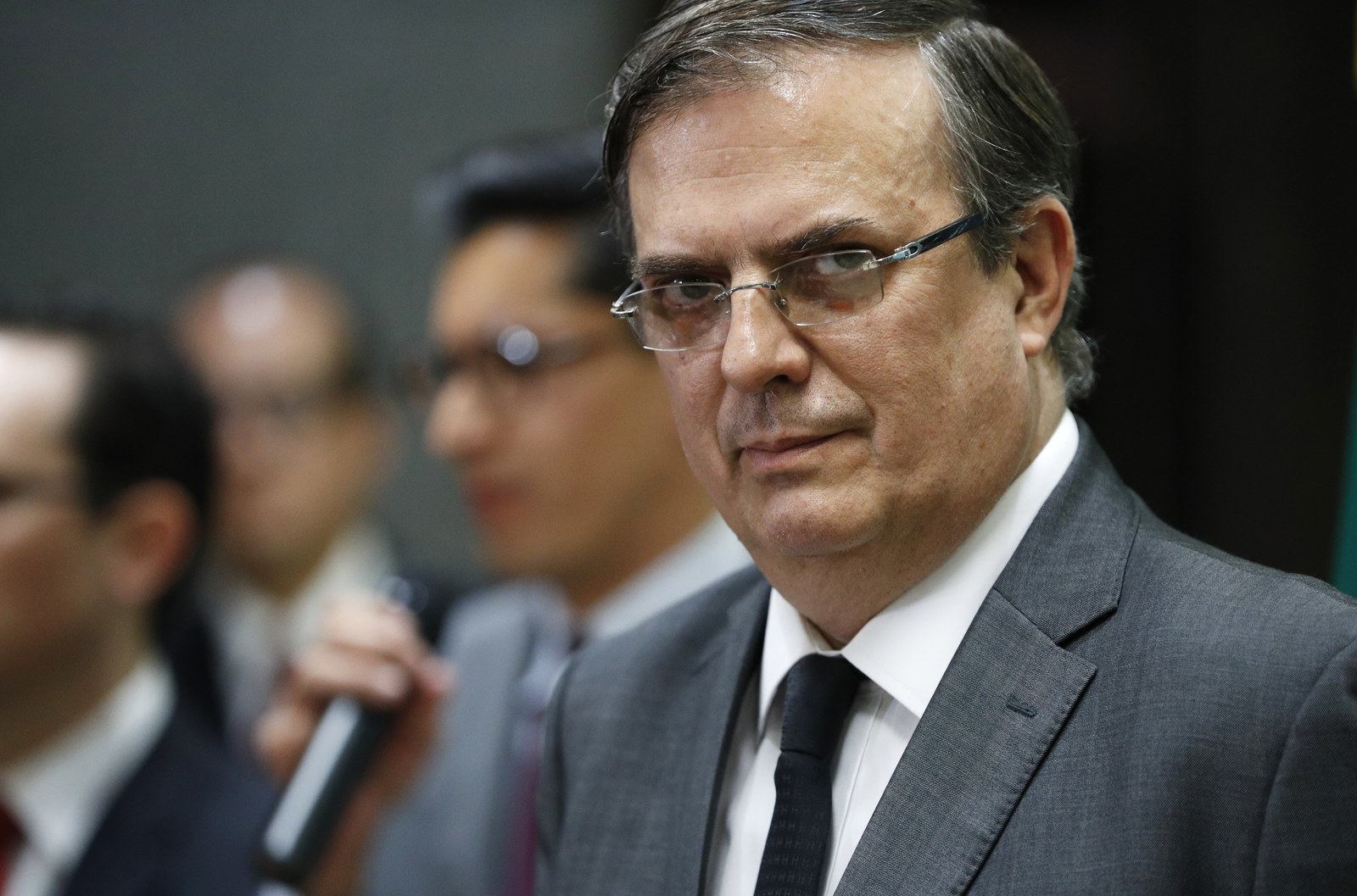 Mexican Foreign Minister Marcelo Ebrard.
Ebrard told reporters Mexico will be participating in the shooting investigation and that he planned on meeting with Mexico's attorney general on Tuesday to share information he has received from US authorities. The attorney general will ultimately decide whether the suspected shooter should also be extradited to Mexico and prosecuted for the killings of eight of its citizens.
The suspected shooter wrote in a manifesto before the attack that the massacre was in response to a "Hispanic invasion" of Texas and that taking in more immigrants was detrimental to the US.
More on this
Obama Called On Americans To Reject Racism In An Apparent Swipe At Trump

Salvador Hernandez · 1 hour ago

Congress Has Tried To Pass Gun Control Laws After Major Mass Shootings. Here's How They've Failed.

Paul McLeod · 2 hours ago

Trump Blamed This Weekend's White Supremacist Terror Attack And Mass Shooting On Everything But Guns

Tom Namako · 8 hours ago
Mexico
Adolfo Flores is a reporter for BuzzFeed News and is based in Los Angeles.

Contact Adolfo Flores at [email protected]

Got a confidential tip? Submit it here.
Source: Read Full Article