Oris has collaborated with sustainable Swiss deer leather brand Cervo Volante for its latest watch, the latest addition to the brand's 'Change for the Better' strategy.
The straps and packaging of the three new Big Crown Pointer Date watches are made using leather produced from the annual cull of 15,000 red deer in Switzerland undertaken to "protect the Swiss countryside."
Cervo Volante was established in 2017 to turn the byproduct deer skins into hard-wearing, sustainable footwear and accessories. The company also employs the last two remaining tanneries in Switzerland, both of which use 100% vegetable tanning processes.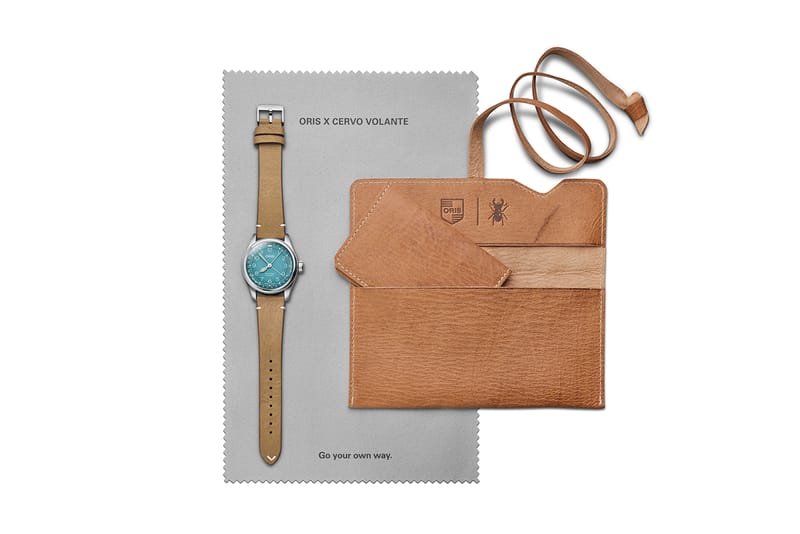 Oris
Oris – which achieved carbon neutral certification in 2021 – has already partnered with the Coral Restoration Foundation and the Common Wadden Sea Secretariat and World Clean-Up Day, but looked "to do better" on its straps.
The three new 38mm stainless steel automatics each feature a gradient dial in shades inspired by the alpine countryside and are presented with a deer leather travel pouch and card holder.
The Cervo Volante Big Crown Pointer Date watches are available now via Oris, priced CHF 1,850 (approximately $2,000 USD).
In other watch news, Zenith completes Lupin The Third trilogy with Final Edition chronograph.
Source: Read Full Article