The concept of design came into the lives of Supertoys Supertoys' founders Merle Flügge and Job Mouwen in distinctly different ways. Flügge's interest was born after living amongst wooden furniture pieces made by her father, while Mouwen became captivated by the wall-mounted Bang & Olufsen "Beomaster 2000" sound system at his uncle's house. Although childhood encounters, it seems that the pair have carried these first meetings into the work they produce under their collaborative studio – blending them together to create something that looks high-tech, yet handcrafted. "Our designs are born in our digital space where we create a parallel world, and from there we bring them into the physical world," Flügge explains.
Founded in 2018, Supertoys Supertoys has become known for its animist work that mimics the forms of things around us – think benches emulating happy animals and lamps taking on the shape of a chubby flower. Up until that point, Flügge and Mouwen had been working as architects but found that they were much better suited to designing on a smaller scale. "The process is faster and there is a much higher creative output," Flügge adds. In the years since, they have traveled the world via design shows and art fairs, developing a reputation for an aesthetic rooted in soft fluidity. Across their collections, rounded shapes and edges are inspired – in part – by the Italian Radicals, who pioneered a style in the 1960s that did away with austere furniture pieces and made way for fun, sculptural objects for the home.
In tandem with this, the pair are continually drawn in by the many facets of "cuteness" – so much so that they coined the term "Radical Cuteness", and have been using it to describe the concept behind their work. "Radically Cute objects bring imagination into everyday life and evoke childlike daydreaming with a hint of melancholy and nostalgia," Flügge says. But beyond the aesthetic, they say, Radical Cuteness is a "call to connection" both with the self and with others. "It is the feeling you had when you were a kid, that time when everything was possible and new. We use 'Radical Cuteness' to connect people to that time," she continues. 1 of 9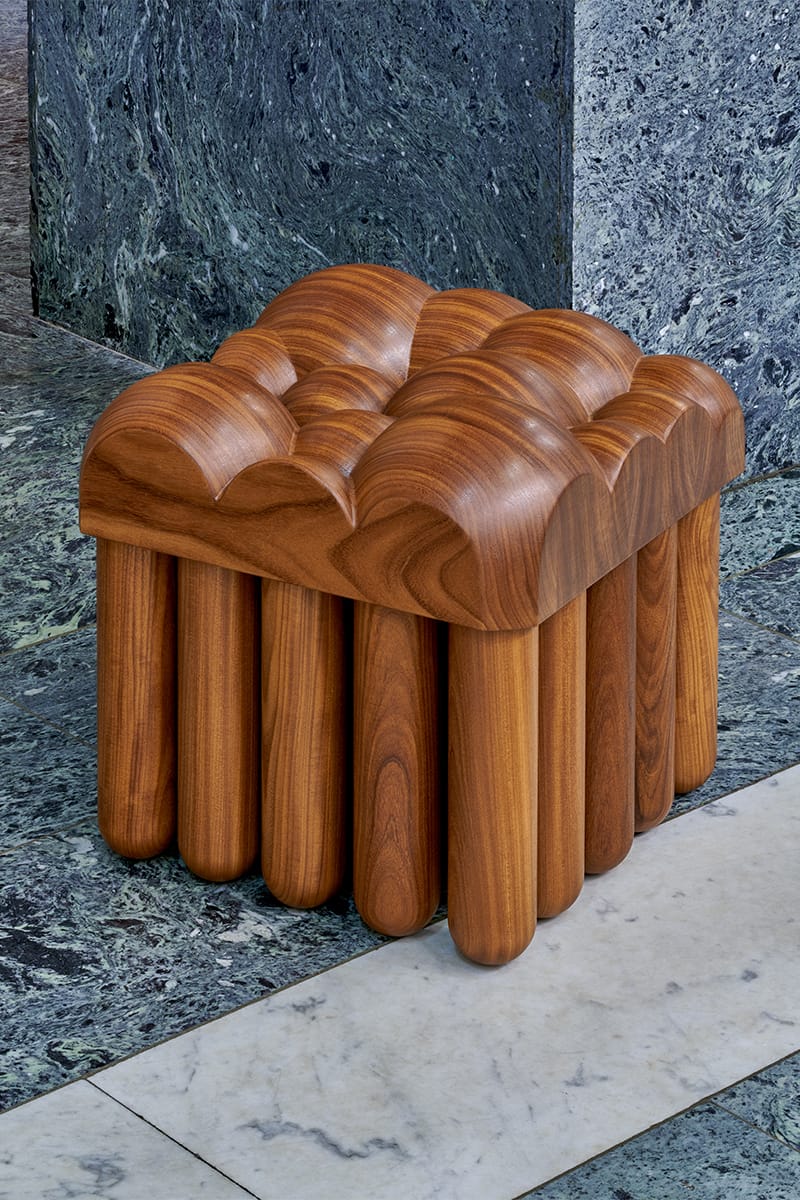 Pim Top2 of 9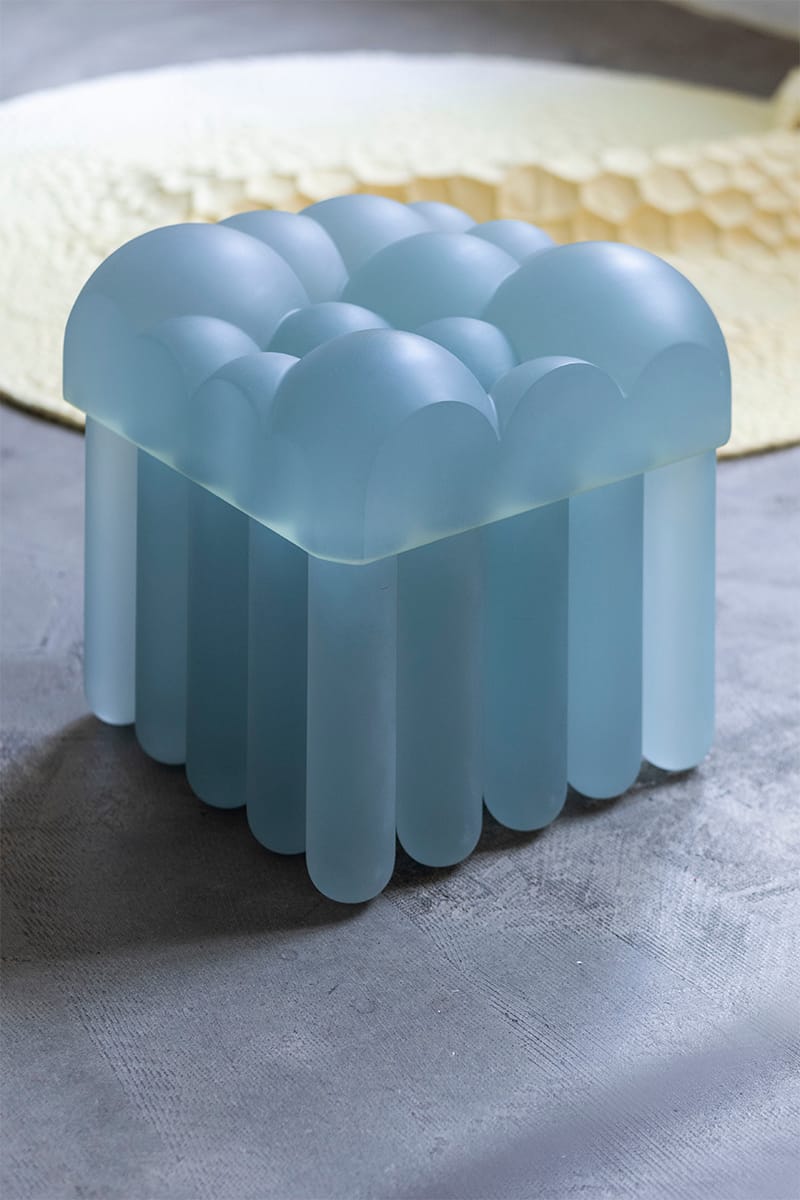 Pim Top3 of 9
Pim Top4 of 9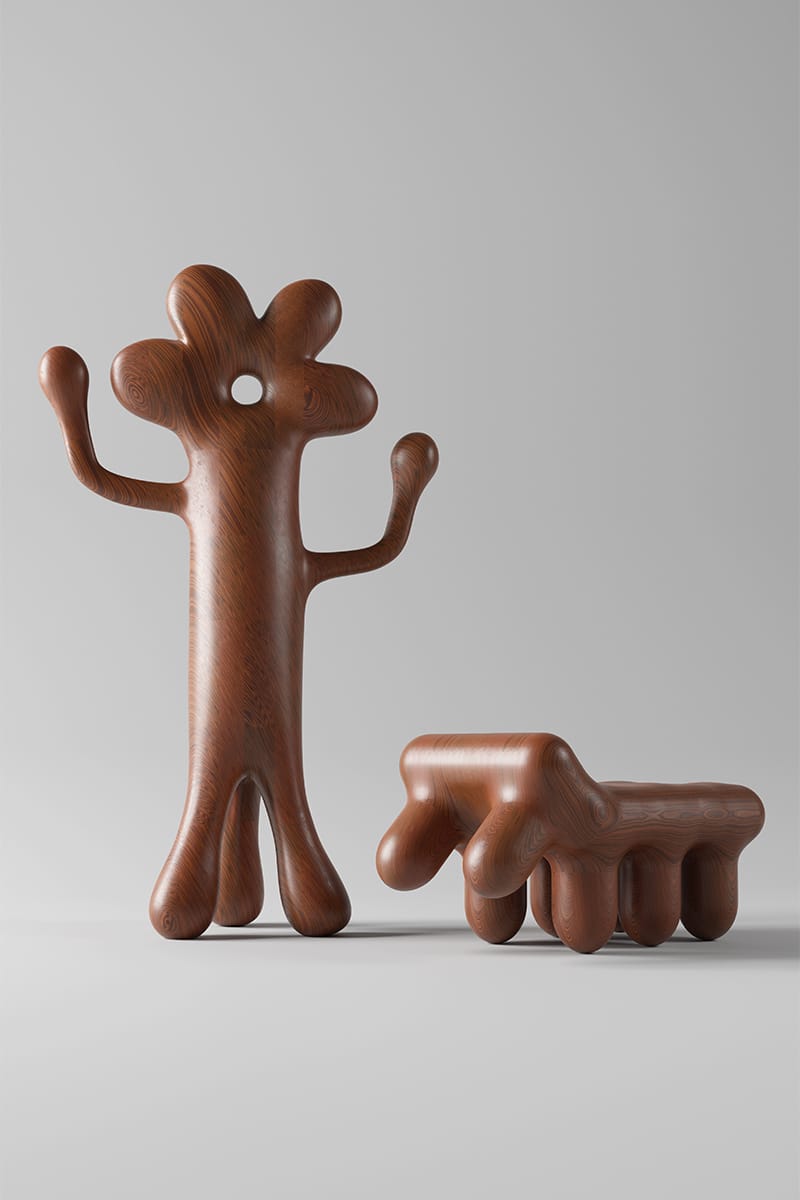 Pim Top5 of 9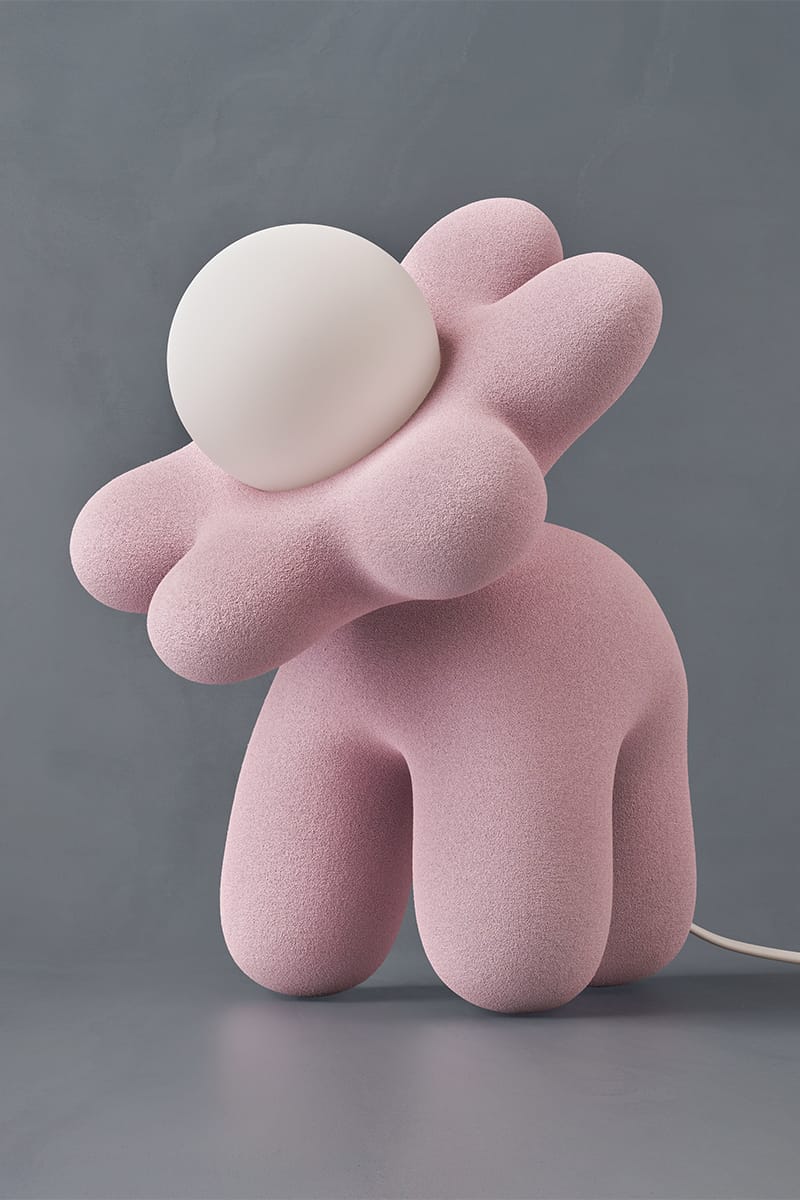 Pim Top6 of 9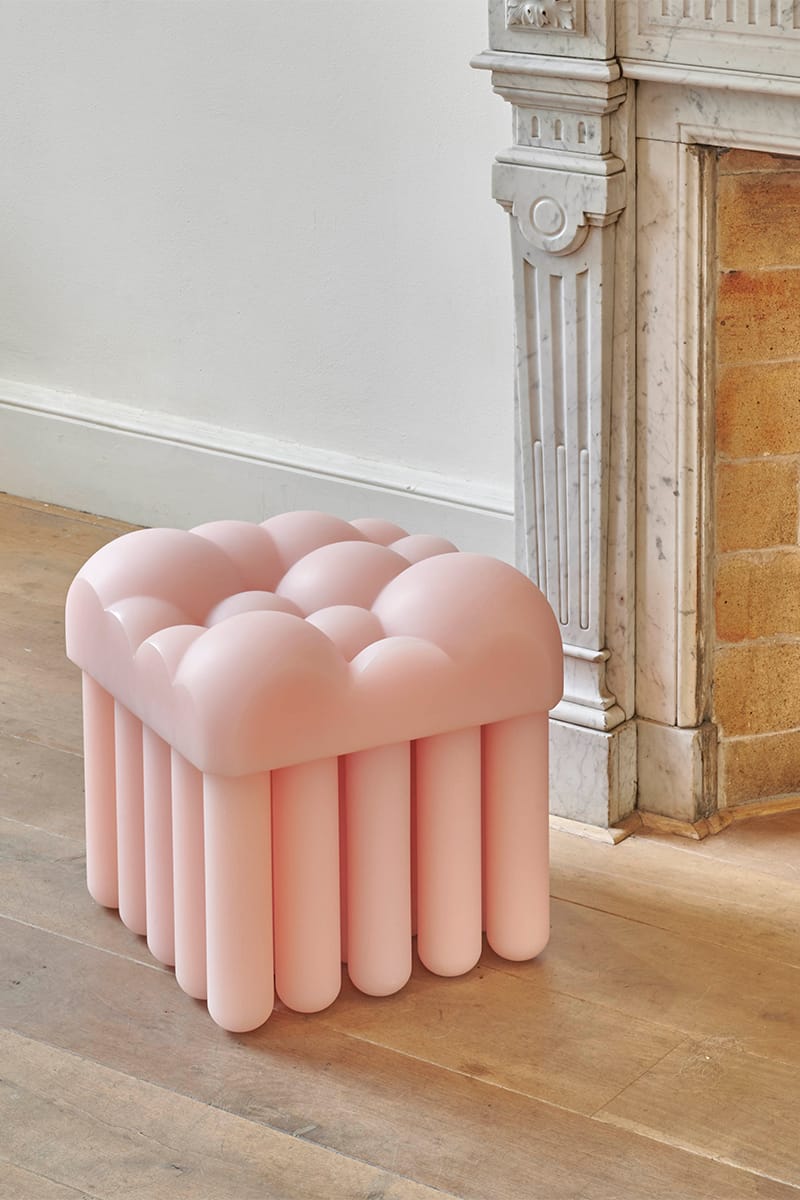 Pim Top7 of 9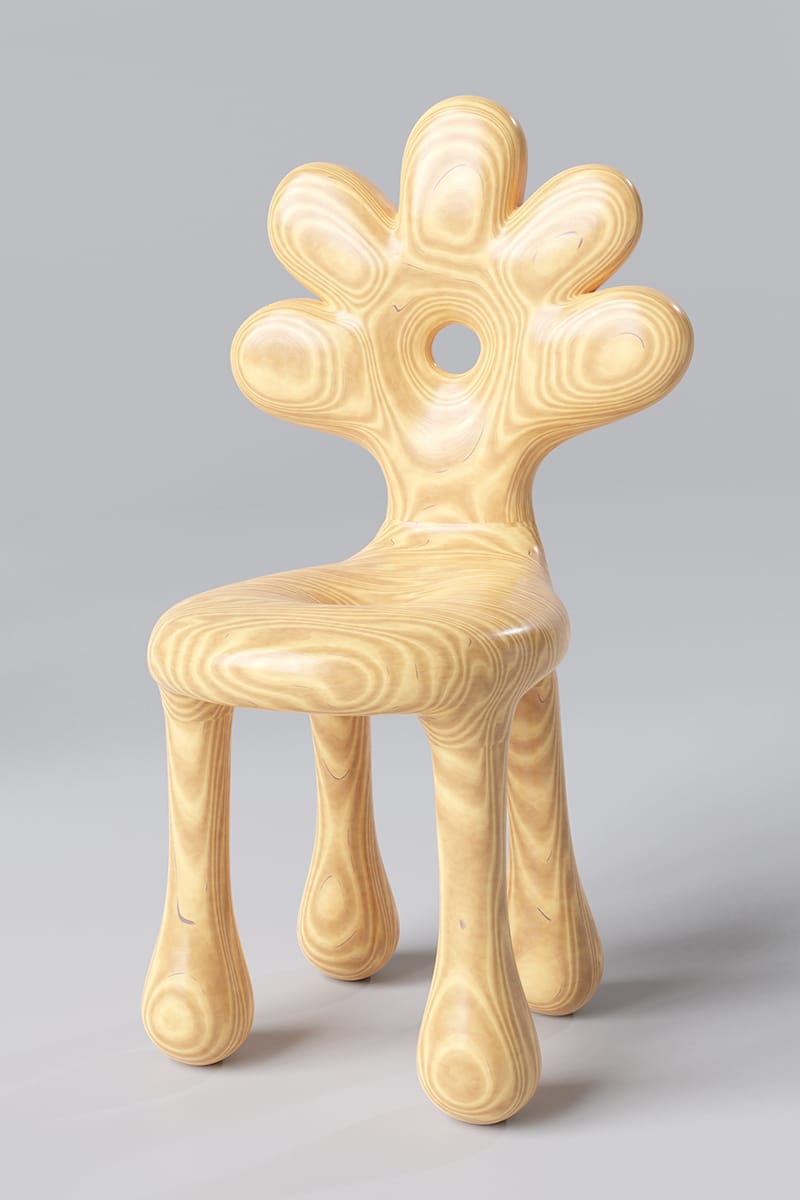 Pim Top8 of 9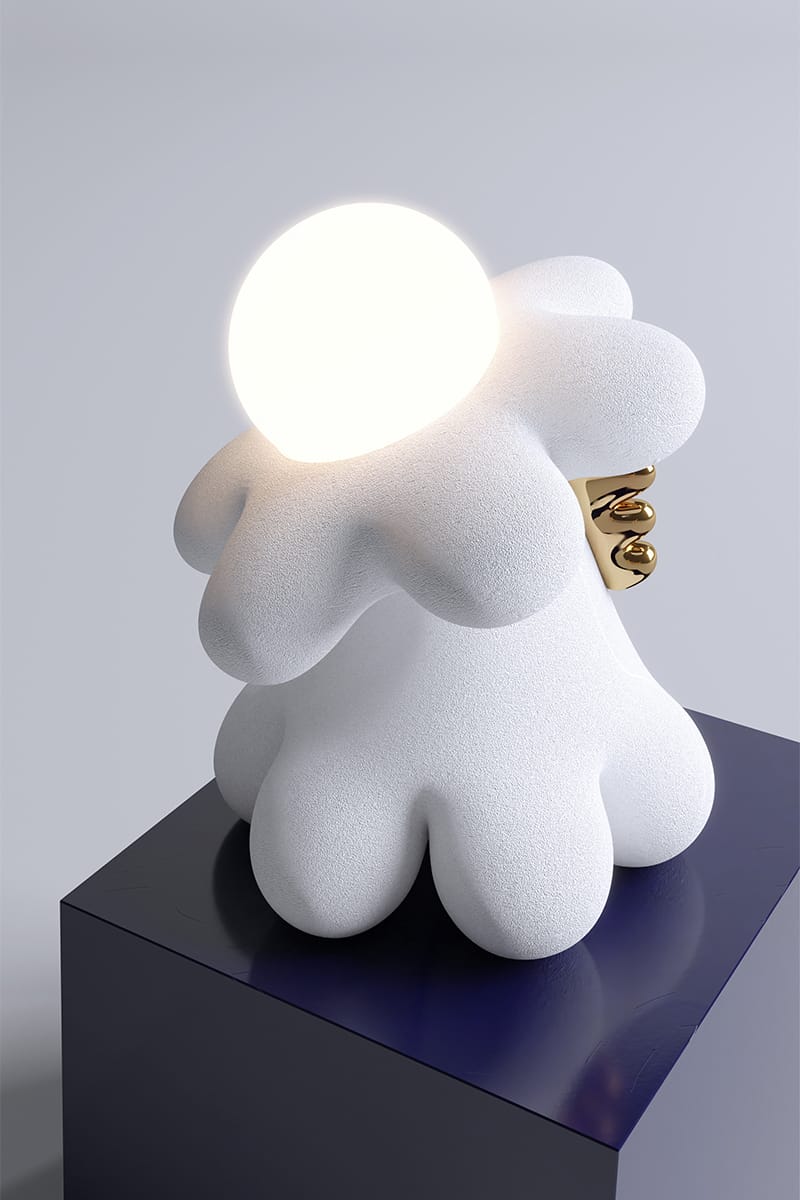 Pim Top9 of 9
Pim Top
When it comes to materials, the designers have historically gone for powder-coated sandstones, resins, cast bronzes, and a variety of 3D-printing methods, but recently – the pair have branched out into using wood. Visually, it marks a departure from the existing Supertoys Supertoys oeuvre, appearing almost more mature in its appearance. One of the reimagined works to be crafted in wood is the Cosmic Flower Table. Presented late last year at PAN Amsterdam, the piece exists in a limited-edition run of 21 and makes use of afrormosia wood – a large tropical tree found in the forests of Central and West Africa with deep brown veins that stand out against a brown-yellow overall tone.
The Cosmic Flower Table presented a bit of a turning point for the studio and garnered a lot of attention when it was first presented during Dutch Design Week back in 2019. At the time, few designers were successfully straddling the digital and physical worlds, so a refined example of how to do this successfully stood out. In 2020, it was included in a virtual exhibition taking place during the Covid-19 lockdown. Named "Imagined for Uncertain Times", the show's curators (Utharaa Zacharias and Palaash Chaudhary of furniture design studio soft-geometry) brought together 11 independent design studios from 9 countries. At a time when restrictions were placed on our everyday lives, they wanted to offer an unbounded platform in which creatives could simply create, with no parameters or constraints. Given that part of Flügge and Mouwen's process relies heavily on digital visualization – the commission matched perfectly. Their Cosmic Flower design, they said at the time,represents "something elusive" that is "in-between a table and a flower." To create the wooden versions, digital-robotic fabrication is employed, alongside a 5-axis milling machine. Once milled, the pieces are continuously sanded and oiled until they are silky smooth, and seamless. "We love mixing digital fabrication techniques with more traditional artisan working methods," they say.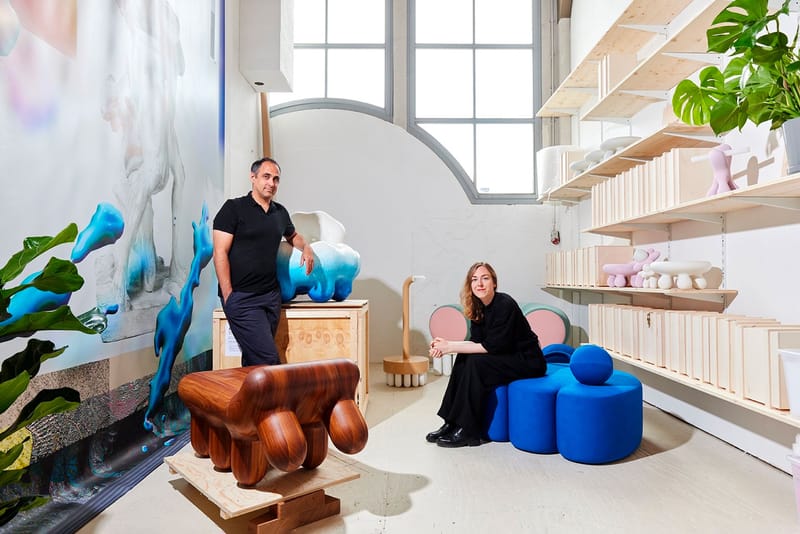 The Designers In Their Rotterdam Studio.
When talking to the Rotterdam-based designers, it's evident that their manifesto comes from a place of wanting to bring about positivity. "The world is kinda tough and rough, it's the opposite of what we are and what we want the world to look like," Mouwen says. In the midst of a climate emergency and a world marred by societal injustices, the role of a designer is often up for debate. But one thing is for certain, it's hard to feel negative when you're in the presence of Supertoys Supertoys' work. By making their pieces sweet and anthropomorphic – albeit somewhat abstractly and partially melancholically – they also hope to inspire a desire within the owner to take care of it, and nurture their object for a lifetime.
Source: Read Full Article