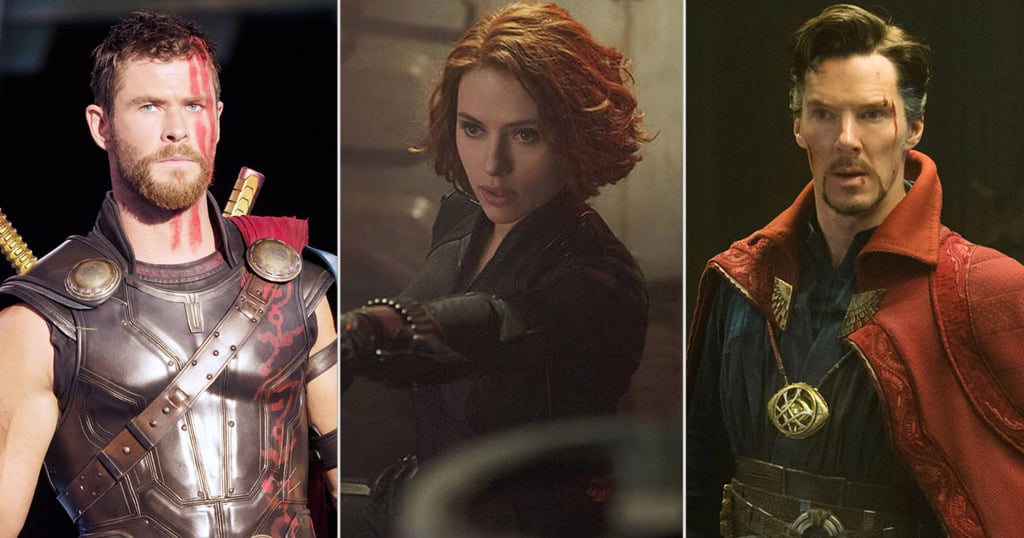 We're Far From the Endgame, Guys — Here Are All the Films Coming Up in Marvel's Phase 4

The tragic conclusion to Avengers: Endgame may have left an arc-reactor-sized hole in your chest (is it still too soon for those jokes?), but there's always a silver lining. Even though it feels like our heroes' journey ended with the defeat of Thanos, the truth is that there are still plenty more movies in the Marvel Cinematic Universe down the line! And of course, there will also be several Marvel characters with their own shows on Disney's new streaming site, Disney+. But for the film buffs who are looking for some action on the big screen, we got you covered.
On July 20, Marvel Studio revealed every movie dropping in Phase Four as well as their release dates and official titles. We have plenty to look forward to, especially now that Spider-Man: Far From Home has hit theaters, marking the end of Phase Three. From Doctor Strange in the Multiverse of Madness to Thor: Love and Thunder, check out the upcoming blockbusters ahead and never fear — the Marvel adventures are far from over!
Source: Read Full Article