Many creative minds have contributed to the convergence of streetwear and skateboarding culture, but few have had the resounding impact of Keith Hufnagel. Born and raised in New York City, Hufnagel found a sense of identity through skateboarding at an early age. Its rebellious attitude piqued his curiosity during his teenage years where he would cruise around various pockets of the city and eventually become a regular at the Brooklyn Banks Skatepark — sacred grounds for skaters and BMXers in the Tri-State area.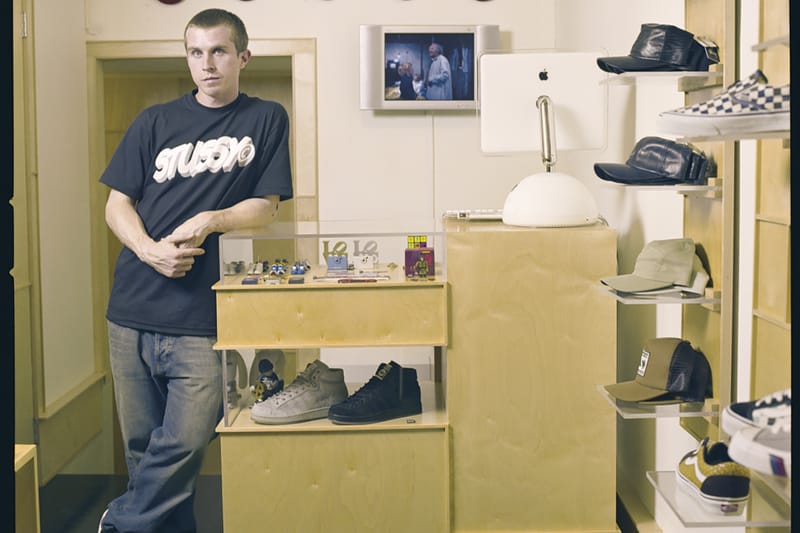 Huf
In 1992, Hufnagel packed his board and migrated from New York City to San Francisco for college — but deep down he was in pursuit of a professional skateboarding career. He earned his stripes in the burgeoning Bay Area skate scene by bombing the city's hilly terrains and shredding at Embarcadero, one of SF's most legendary skate locations. From there, he took his talents across the global skate circuit, but eventually grew weary of the grind and wanted to explore other outlets to express his love for the sport, its style and its community. This was when the light bulb inside his head flipped on to open a boutique that celebrated all three of these aspects as it would be a venture he could nurture even after his kick-push days were over. And thus, HUF was born.
HUF started out as a small sneaker shop in San Francisco's Tenderloin district that Hufnagel opened with his then-wife Anne Freeman. From day one it was a hub for special sneakers, skate products and labels such as NEIGHBORHOOD, Supreme, Acapulco Gold, Mighty Healthy, DQM and more — brands that were not readily available in Northern California at the time. This was a major step for San Fransisco's street culture, considering that in the early '00s, the​​ City by the Bay didn't have specialized boutiques that catered to streetwear aficionados in the way that cities like New York or Los Angeles did. "Skateboarders tend to be natural trend forecasters," said Ray Mate, a close friend and past colleague of Hufnagel. "They recognize cool things before they hit the masses, and in Keith's case, he wanted to expose people to garments and brands that were one, crafted by his network of brand owners, artists, and creatives to vertically promote them and two, were offered in smaller distribution."1 of 7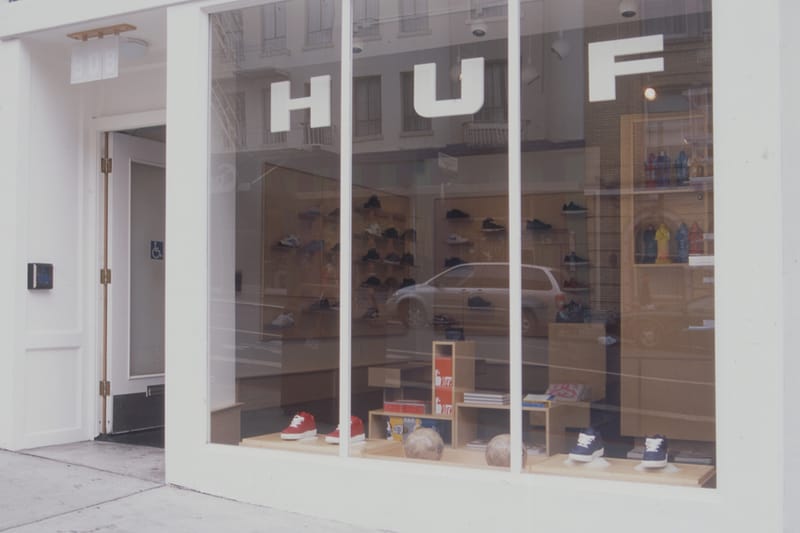 Huf2 of 7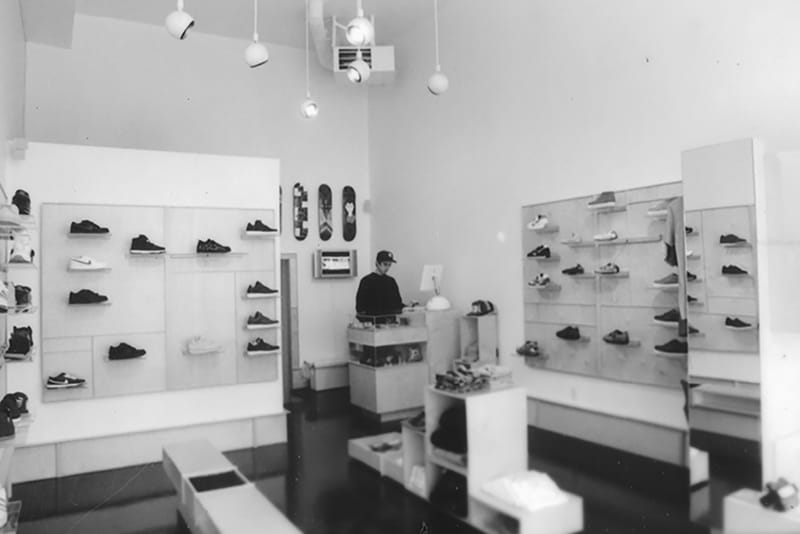 Huf3 of 7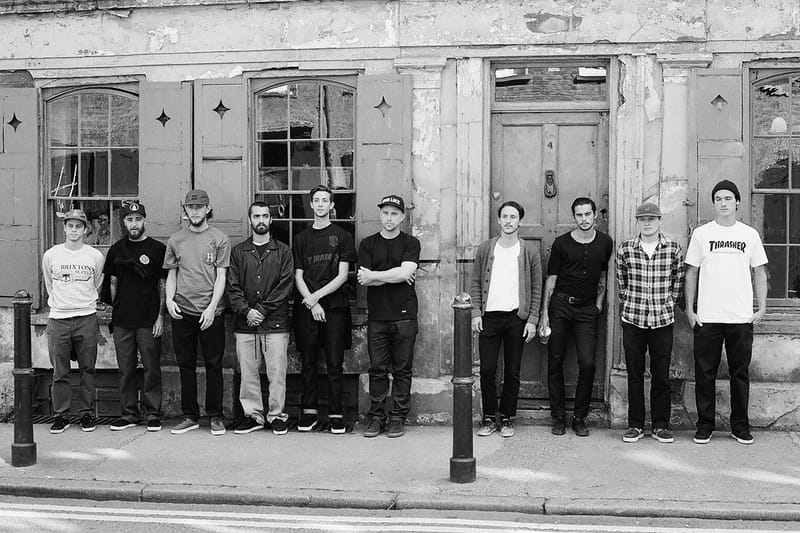 Huf4 of 7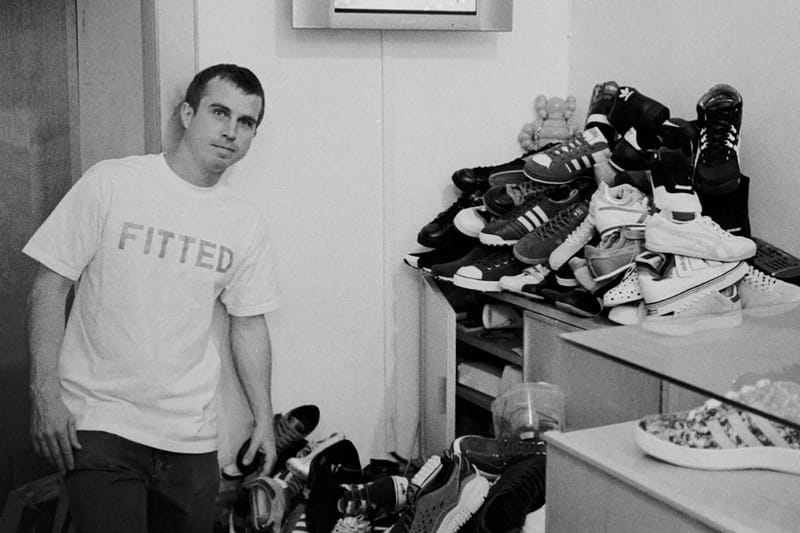 Huf5 of 7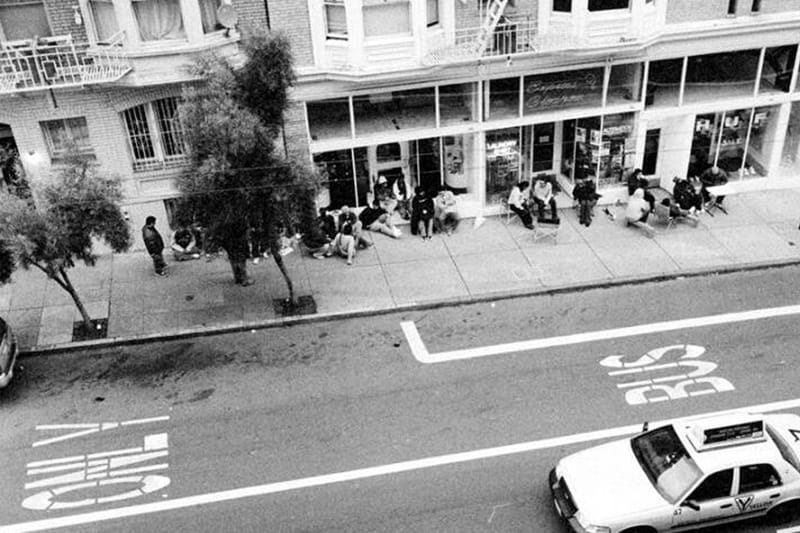 Huf6 of 7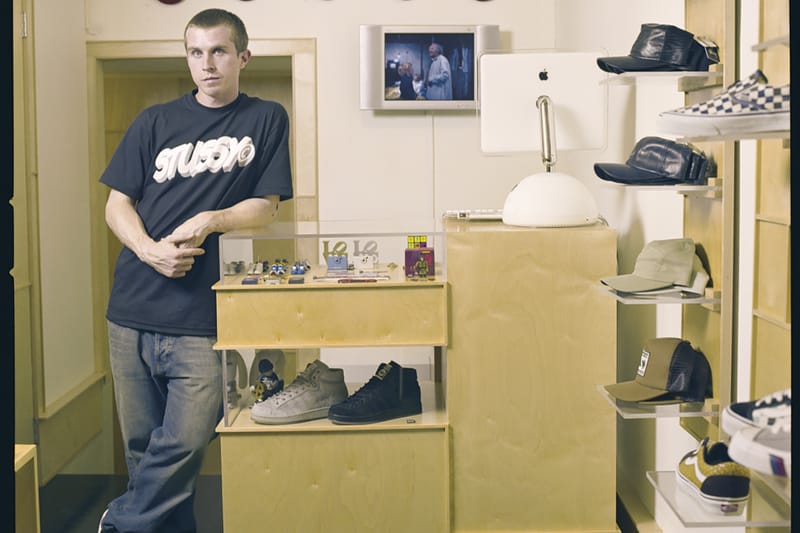 Huf7 of 7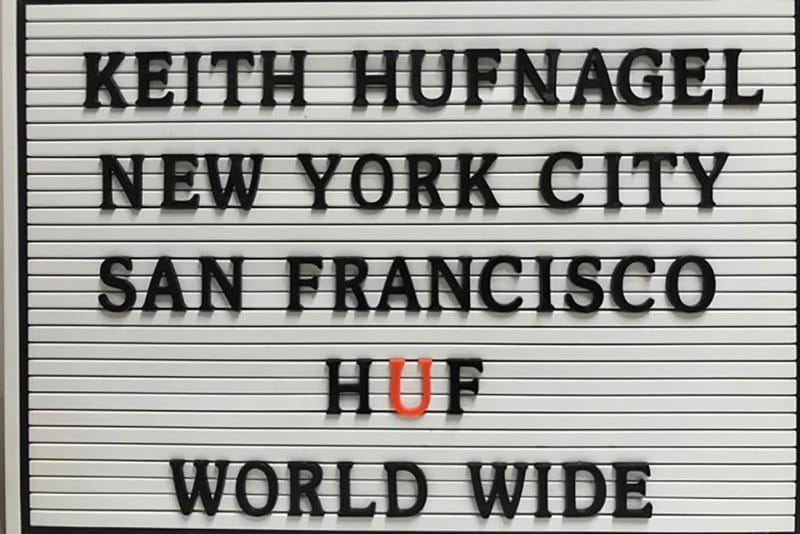 Huf
HUF was Hufnagel's way to give up-and-coming brands a platform to shine. If you look at San Francisco today, there's an array of spots where streetwear fans can indulge in a similar experience — Supreme, UNDEFEATED, BAIT, Stashed, True and Nice Kicks, to name a few — and Hufnagel was a pioneer for this NorCal retail movement.
A new era of HUF started when Hufnagel decided to launch his own apparel. Branded HUF graphic tees and hats started to roll out in 2002, and the first full range was dropped off in 2007. Items embellished with the brand's etch-a-sketch moniker and skyline logos — both of which were designed with Benny Gold, who'd go on to launch an eponymous brand of his own — quickly became sought after. Other pieces like HUF's all-over 3M fitteds, skyline-adorned caps and striking collabs team-ups with partners like Ari Marcopoulos and Stüssy would elicit campouts at the crack of dawn and ensue astronomical prices on the resell market. HUF had begun its ascension into the upper echelon of streetwear.
"Most people view HUF as a West Coast brand, especially if they're not tapped into the skate aspect or know who Keith Hufnagel is", HUF's art director Romeo Tanghal said. "As someone from the East Coast [Tanghal, like Hufnagel is from New York] who knew that Keith was from New York and built his brand on the West Coast, it was super inspiring to see him put the Bay on the map like that, especially when he teamed up with East Coast brands."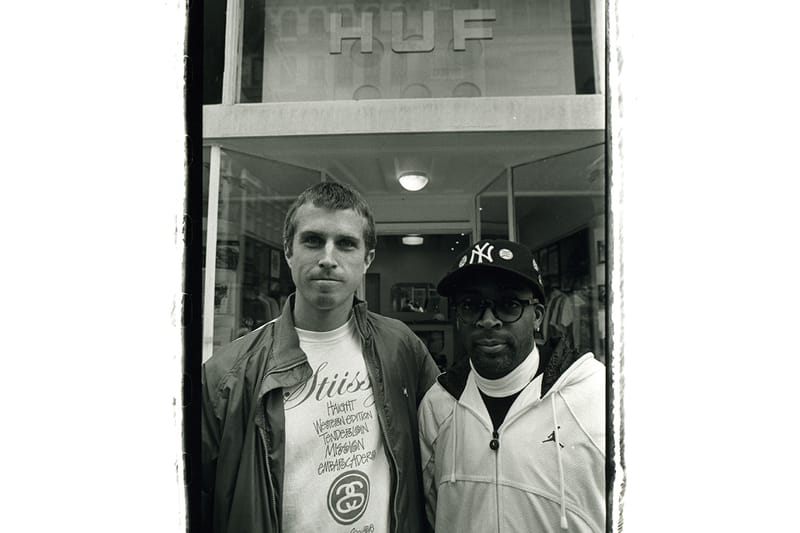 Huf
As HUF quickly gained cultural cachet, the brand began appearing on the radar of external entities, which blossomed into collaborative projects. Sneaker collabs are so common in today's footwear landscape that it's easy to forget how unattainable they were for brands and retailers in the early 2000s. "Sneaker collabs are a household thing right now, nearly every brand does them,"said Hanni El Khatib, HUF's Chief Creative Officer. "Back then, only a very small group of brands and artists had the chance to do them. HUF took the opportunities we were given seriously, because we knew how important they were, even back then." Initiatives alongside the likes of adidas, Vans, Stüssy and more were brought into fruition, but HUF's relationship with
Stockx/Goat2 of 10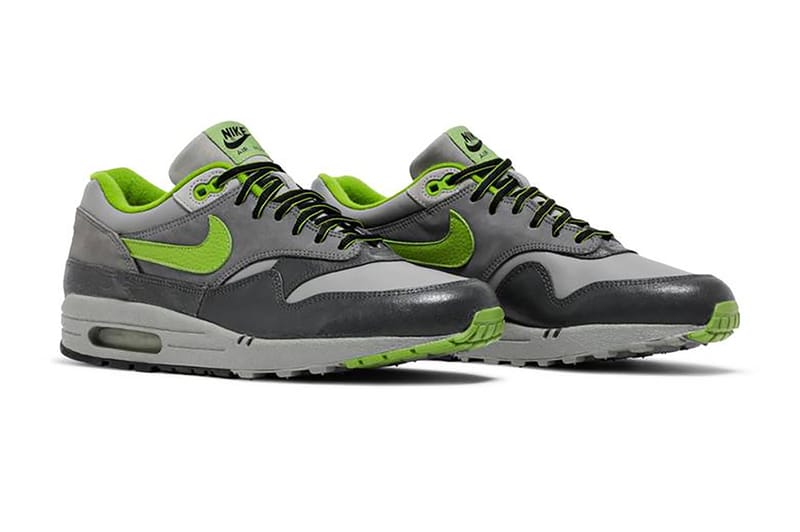 Stockx/Goat3 of 10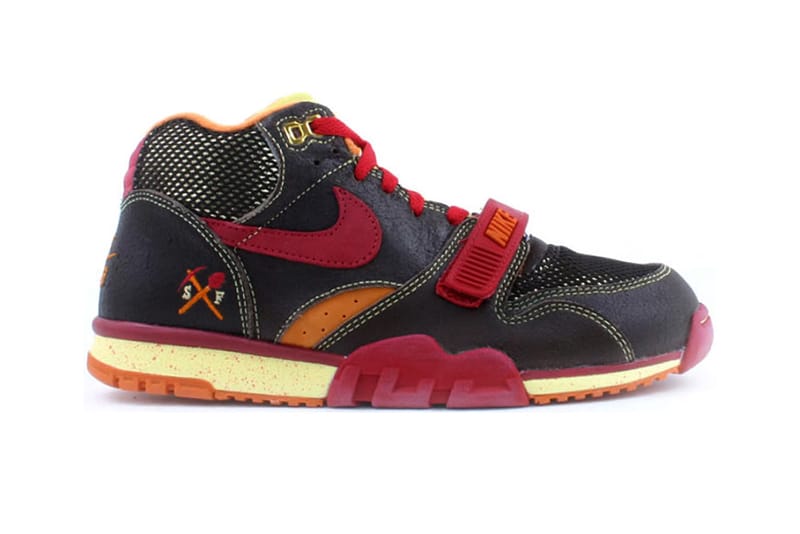 Stockx/Goat4 of 10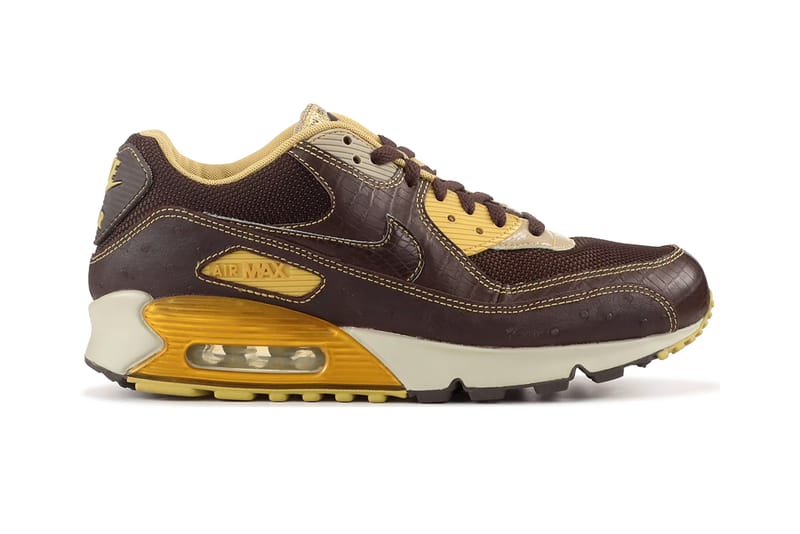 Stockx/Goat5 of 10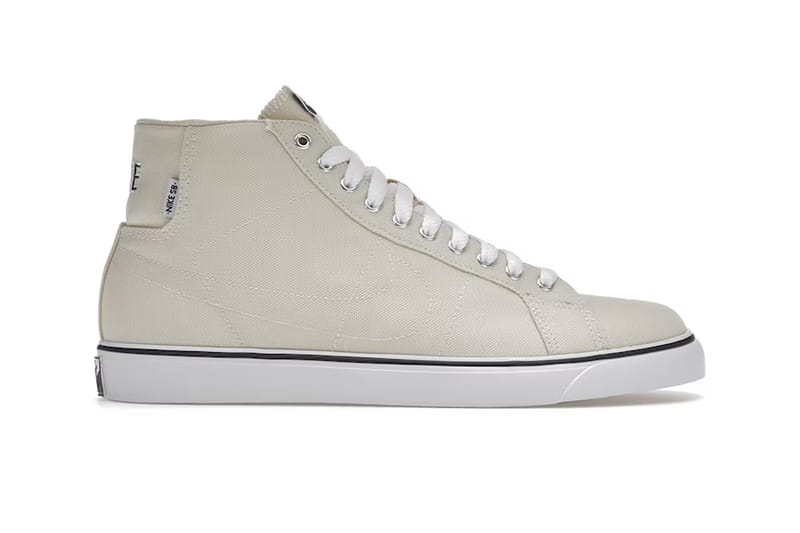 Stockx/Goat6 of 10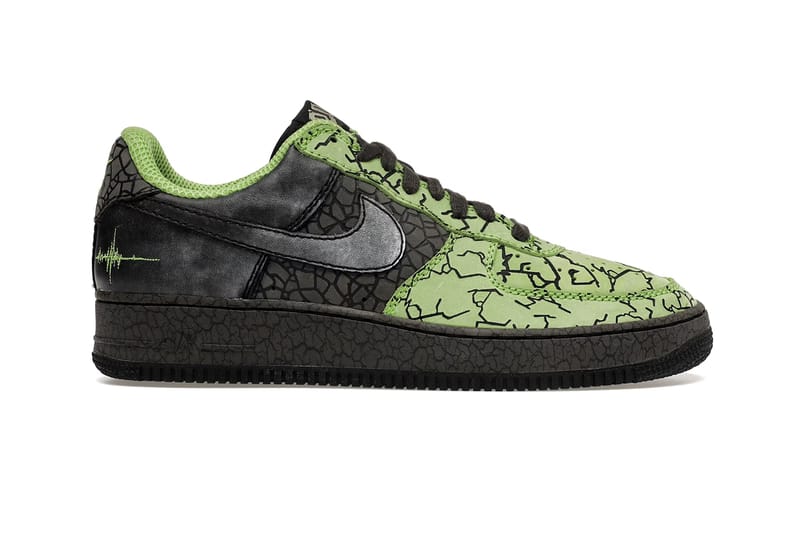 Stockx/Goat7 of 10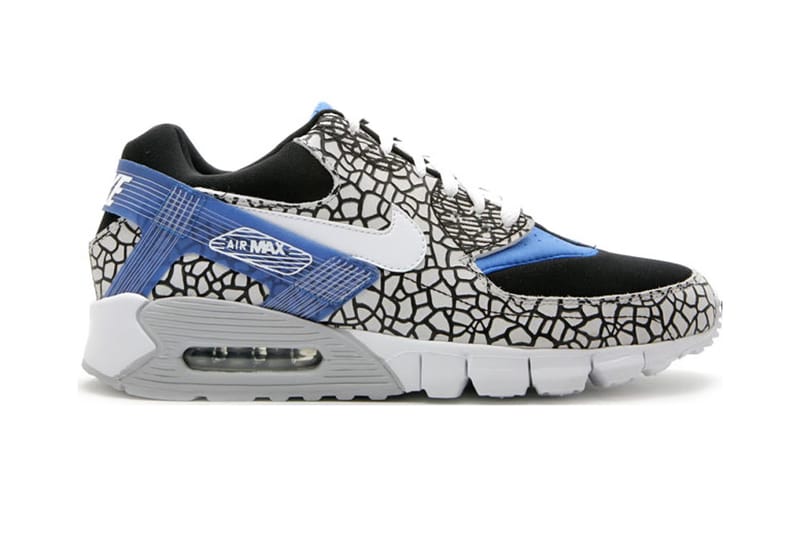 Stockx/Goat8 of 10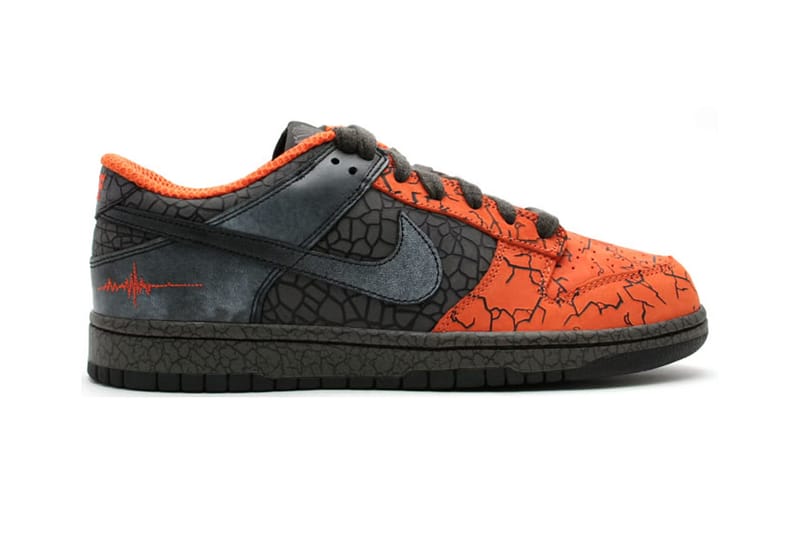 Stockx/Goat9 of 10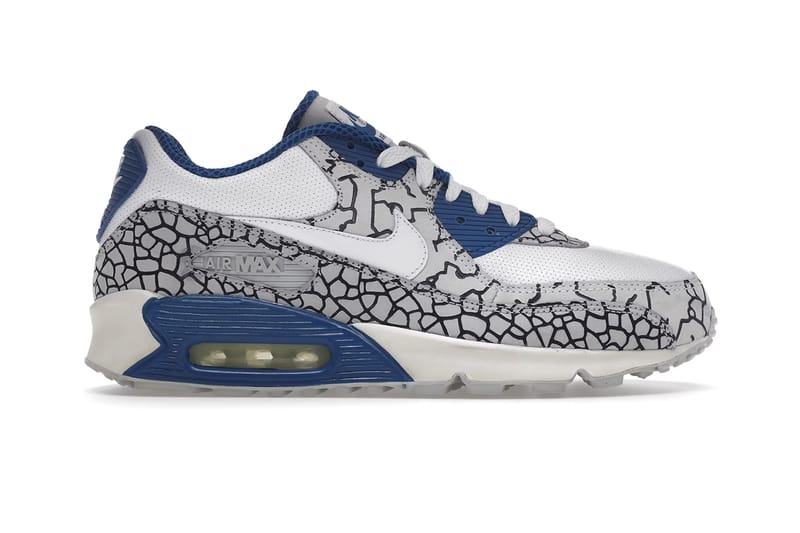 Stockx/Goat10 of 10
Stockx/Goat
Kicking things off was a tie-dye SB Dunk High from 2004 that represented the city's hippie movement and the hometown San Francisco Giants, as well as a special Air Max 1 colorway that was styled with the brand's store's signature green accent. A limited-to-24-pair Hyperstrike variation of the latter also released and came embellished with HUF's skyline on the heels and baseball icons on the interiors. The success from these team-ups led to even more opportunities with Nike as HUF produced the gold rush-inspired Air Trainer 1 SB "Gold Digger" in 2005, and "Hufquake" Dunk Low and Air Force 1s in 2006 — inspired by the infamous earthquake that rocked San Francisco in 1906.
'06 also saw the brand create an Air Max 90 for the "Clerks Pack." More "Hufquake" entries atop the Air Max 1 and Air Max 90 followed in 2007 while the Air Max 90 Current "Hufquake" and SB Blazer Canvas offerings hit shelves in 2009. Many of the installments immortalized San Francisco's history in a way that the brands never did before by touching on cultural events and movements that were important to the city.
Reflecting on this process, El Khatib noted, "It was always an exciting challenge for us to figure out how to best tell a story through the vehicle of a sneaker.
Nike also recognized the competitive nature and camaraderie amongst our friends that were also doing collabs at the time, and that only pushed the design aspect further."
"We have experience in this sneaker game. We may have had a little blip of time where we didn't do footwear or projects like this but now the landscape of sneakers and streetwear has shifted, so we're back."
Through the mid-2010s, HUF endured various ups and downs. Brick-and-mortar stores were opened, shut down and reopened again. It introduced its own line of in-house sneakers in 2010, but the line got shelved in 2019 as the category was no longer deemed profitable. Dylan Reider — HUF's first team member with his own in-line sneaker — passed away in 2016 from leukemia and Hufnagel lost his battle with brain cancer in 2020. But, 20 years after HUF first opened its doors, the brand's back and working with Nike SB again. With the Dunk sitting at the forefront of sneaker culture, the stars couldn't have aligned any better for a celebratory effort.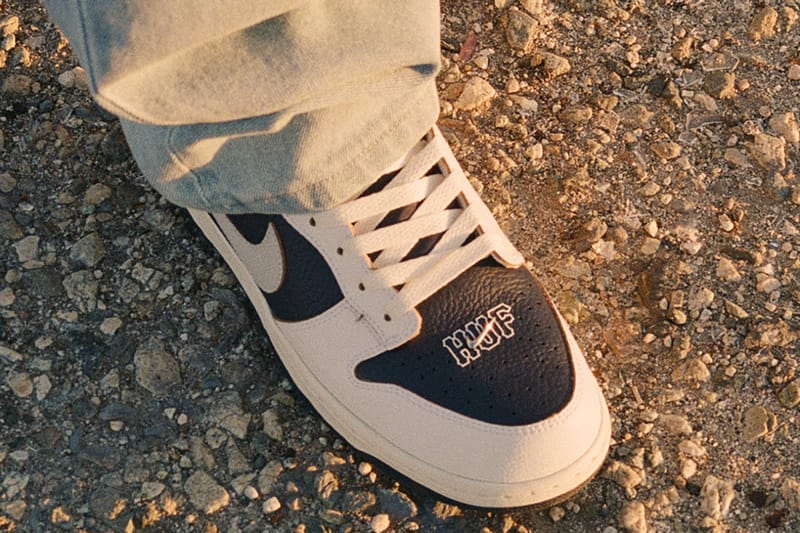 Huf
Replete with easter eggs, the two-pair pack of HUF x Nike SB Dunk Lows bear city-inspired color palettes, slimmed down tongues, reflective etch-a-sketch skylines, chromed-out Swooshes on the toe boxes and branded dust bags, all of which are an ode to HUF's history, Hufnagel's journey from the boroughs to the Bay and OG skate culture. His spirit is imbued into this collection, and the Dunks are a vessel to communicate his culture-shifting impact.
"We wanted to tell the story of how HUF came about," said El Khatib. "All of the details on the shoes pay homage to the history of the brand, Keith's transition from New York to SF and the start of the business." In addition, HUF wants to let sneakerheads both old and new know that this isn't their first time around the block when it comes to collaborative sneaker projects. "This isn't new to us," said Tanghal. "We have experience in this sneaker game. We may have had a little blip of time where we didn't do footwear or projects like this but now the landscape of sneakers and streetwear has shifted, so we're back."
"We care about the products that we make, we care about design and creativity, and that will never change."
Maintaining relevance in an ever-changing climate hasn't been easy, but the brand has relied on core tenants such as craftsmanship and authentic storytelling to ultimately propel itself forward. "[HUF's] transformation has been pretty interesting to watch, especially through all the waves of the industry," said El Khatib. "We care about the products that we make, we care about design and creativity, and that will never change." With this roaring return to the sneaker spotlight, the floodgates have now opened back up for the brand to deliver more special projects down the road. Whether or not these will entail more striking footwear collections still remains to be seen, but it's safe to say that HUF's next 20 years are starting off on the right foot.1 of 7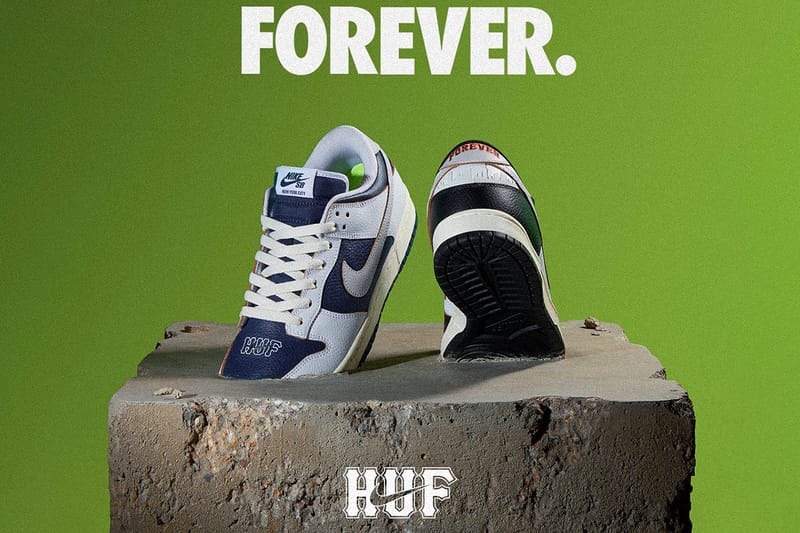 Huf2 of 7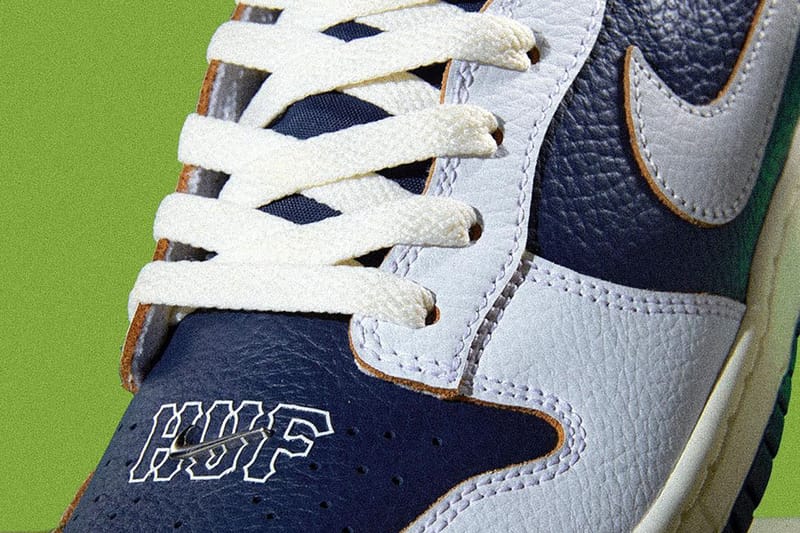 Huf3 of 7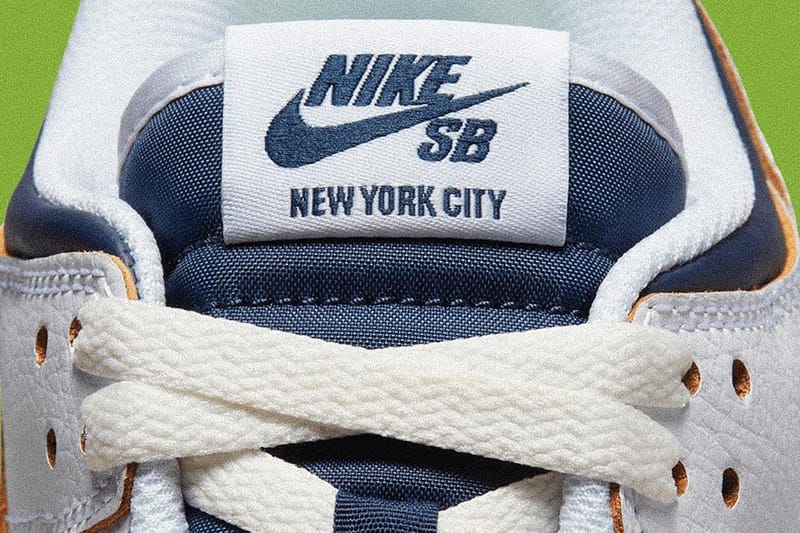 Huf4 of 7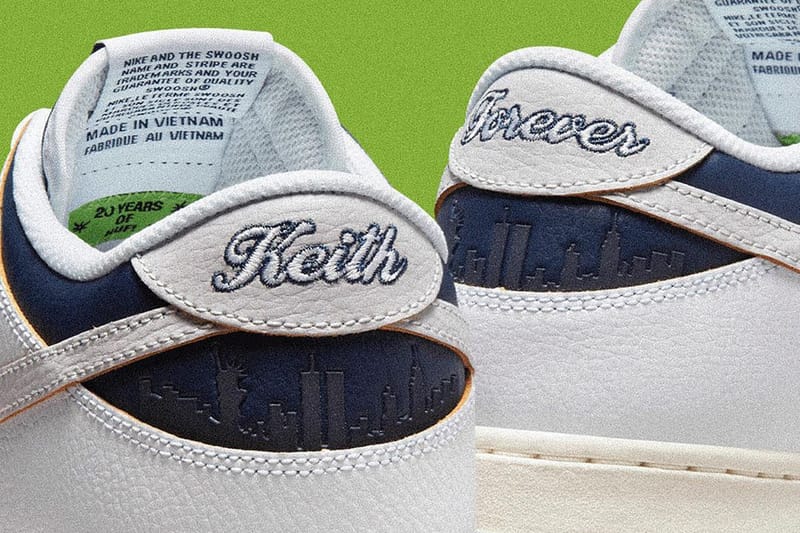 Huf5 of 7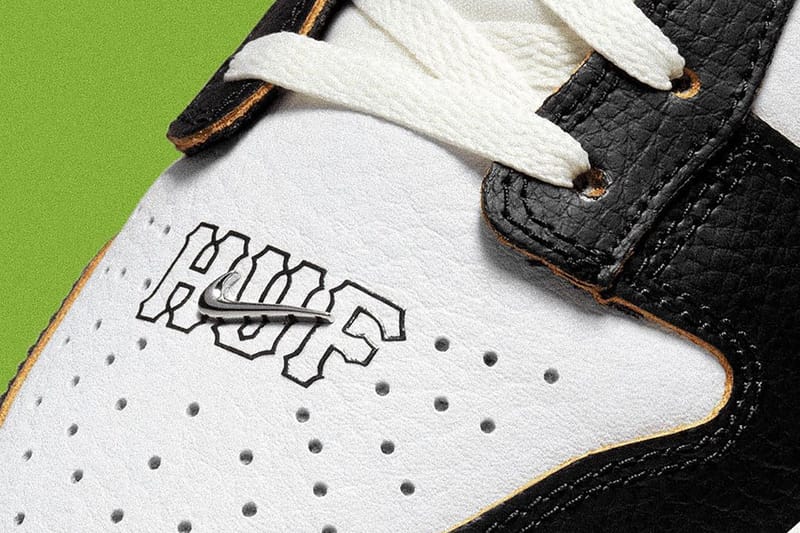 Huf6 of 7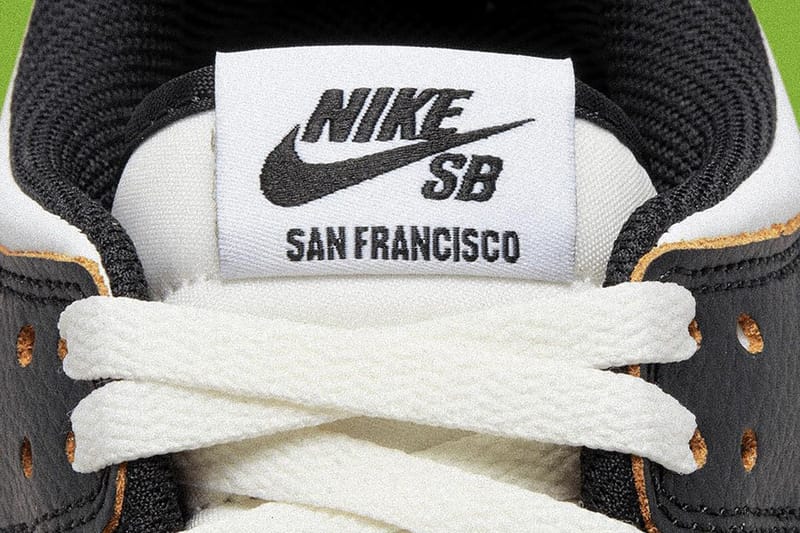 Huf7 of 7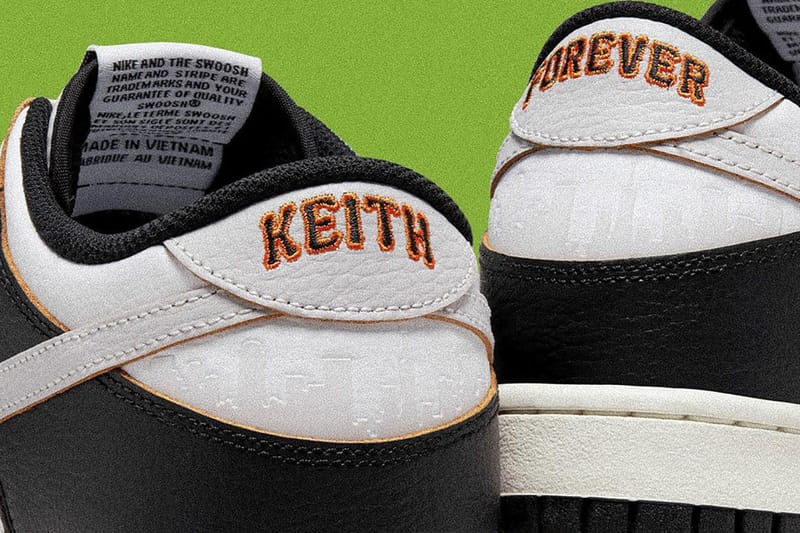 Huf
Copdate hosted a raffle for the HUF x Nike SB Dunk Low collection earlier this week, but the shoes are slated to drop on the HUF webstore come October 22. A global release at skateshops and on Nike SNKRS will follow in November. The retail price is set at $130 USD each.
Source: Read Full Article