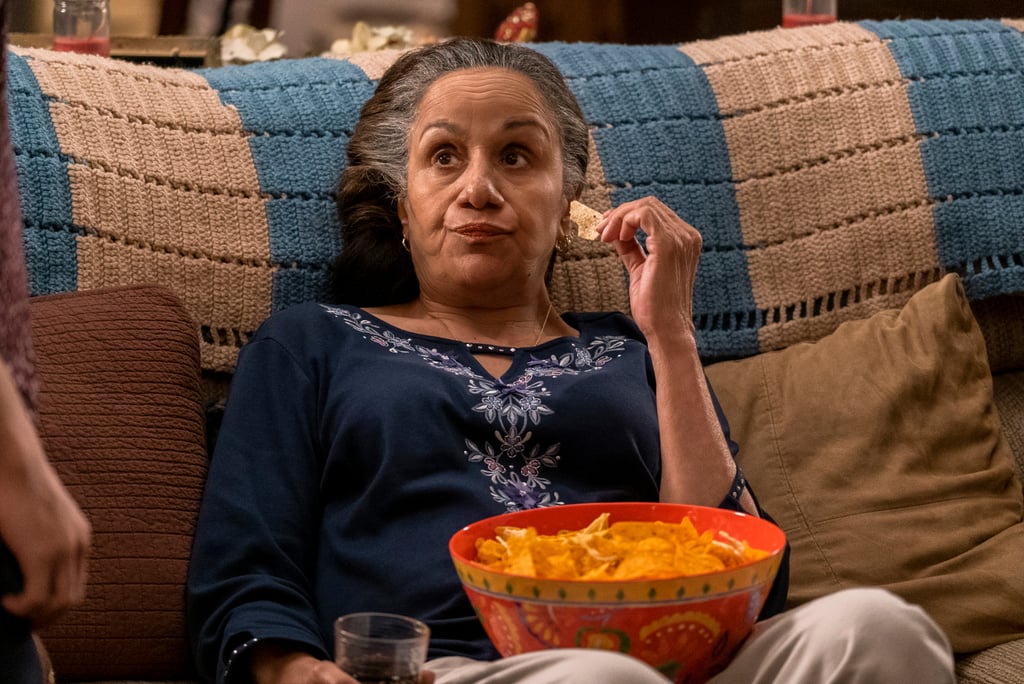 You Probably Recognize On My Block's Abuelita From an Old Episode of The Fresh Prince of Bel-Air

Over the last four seasons of On My Block, Abuelita (played by Peggy Blow) became one of the more prominent characters on the beloved Netflix show. Though she's most notably known for her role in the coming-of-age series, you probably recognize Blow from one of our favorite classic '90s sitcoms. Way before she signed on for the hit Netflix series, Blow was Marge Smallwood on The Fresh Prince of Bel-Air, aka the radical activist who was an old friend of Philip and Vivian Banks.
Yes, Blow was that character who appeared on episode 20 of season two as Marge who decided to pay her old friends a visit while on the run from the law. The connection recently resurfaced on Twitter after fans came across an old picture of the actress. "Just found out This was Abuelita from On my Block," one Twitter user wrote, while another said, "Omg guys this is Abuelita from On My Block????? (Peggy Blow) the one who radicalised Will loooool." Back in 2020, Blow posted that same photo on her Instagram page with the caption, "Good times," with laughing and smiley face heart emojis. "Ep. Those were the days." Check out GIFs of Blow as Marge and Abuelita ahead.
Source: Read Full Article