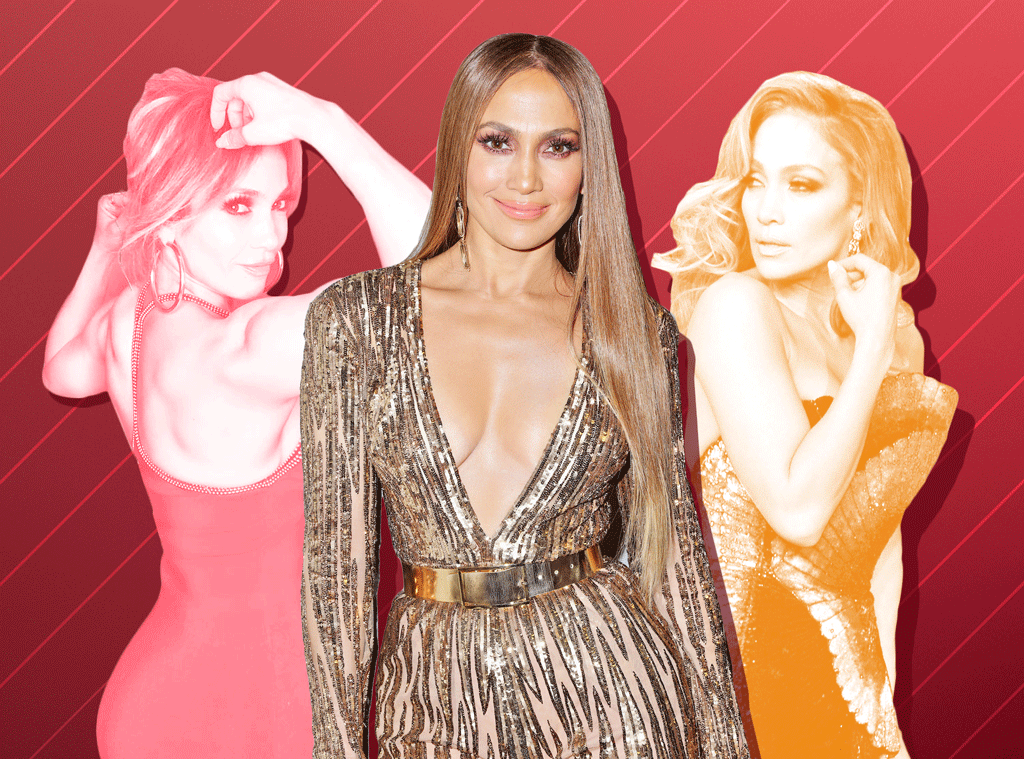 Getty Images/E! Illustration
It's Jenny from the Block's golden birthday!
Despite the fact that Jennifer Lopez appears to be aging in reverse, the iconic quintuple-threat—seriously, is there anything she can't do?—turned 50 on Wednesday, July 24. And over the years, she hasn't been shy when it comes to revealing how she's managed to hit this milestone birthday while maintaining that youthful glow.
Her secret? "I'm rarely in the sun, but if I am, I wear a lot of sunscreen. I've never been one to take a lot of sun, which is why my skin has maintained itself," she told Us Weekly back in 2016. "And I don't drink or smoke or have caffeine. That really wrecks your skin as you get older." So, take note!
At 50, JLo's boo'd up with Alex Rodriguez, at the top of her game, and finally living her best life. She's not only redefining what it means to be a woman in Hollywood, but she remains perhaps the most influential Latinx artist in the industry.
On the way, there's been a whole lot of life lived in these first five decades. So before we look towards the next 50—if there's anyone who stands the chance of still dancing at 100, it's her—let's take a look back at everything that's happened so far. These are the 50 most fascinating facts from Jennifer's first 50 years.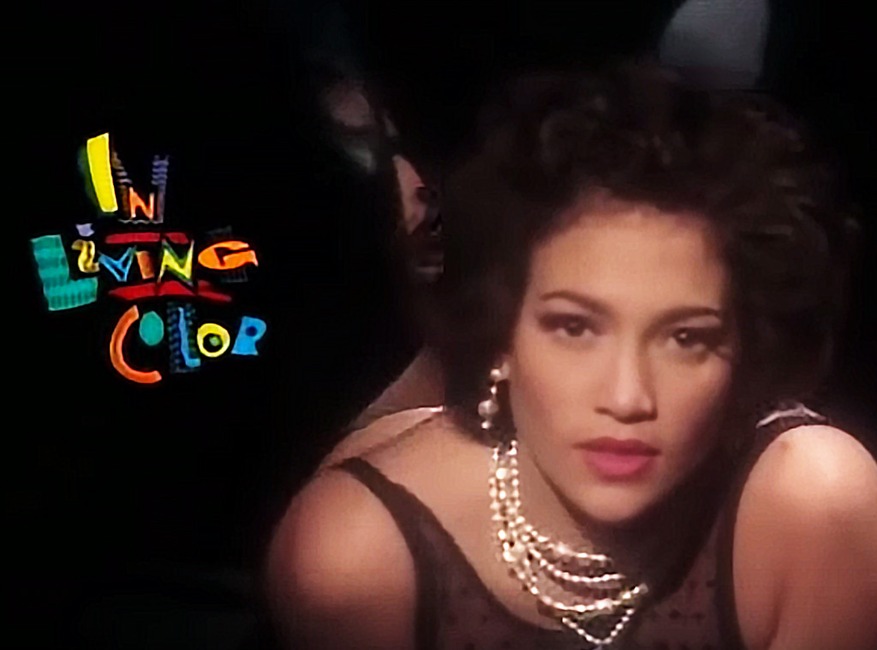 FOX
1. Born Jennifer Lynn Lopez on July 24, 1969 in—you guessed it—the Bronx borough of New York City.
2. She was born to Puerto Rican parents Guadalupe Rodriguez and David Lopez, who stressed the importance of a strong work ethic and being able to speak English.
3. She has two sisters, one older (Leslie) and one younger (Lynda). Despite being the middle child, she was the "ringleader," as Leslie said on The Oprah Winfrey Show in 2002. "Anything that was concocted, it was usually her idea."
4. Lopez began taking singing and dancing lessons at the tender age of five, with her parents encouraging her and her sisters to put on performances at home so they would stay "out of trouble."
Ron Galella, Ltd. / Contributor
5. While attending the all-girls Catholic Preston High School, she proved to be gifted athletically, competing in national track championships and playing on the school's softball team.
6. During her last year of high school, she auditioned for and was cast in the low-budget 1986 film My Little Girl. She played Myra, a young woman at a center for troubled girls.
7. After getting a taste of the actor life, she realized her dream was to become a "famous movie star." To please her parents, however, she enrolled in Baruch College. She dropped out after one semester.
8. When she informed her parents of her dream, she was told it was a "really stupid" idea and that "no Latinos did that." The difference in opinion caused her to move out of the family home and into her own apartment in Manhattan, where she began performing in regional productions of musicals like Jesus Christ Superstar and Oklahoma!.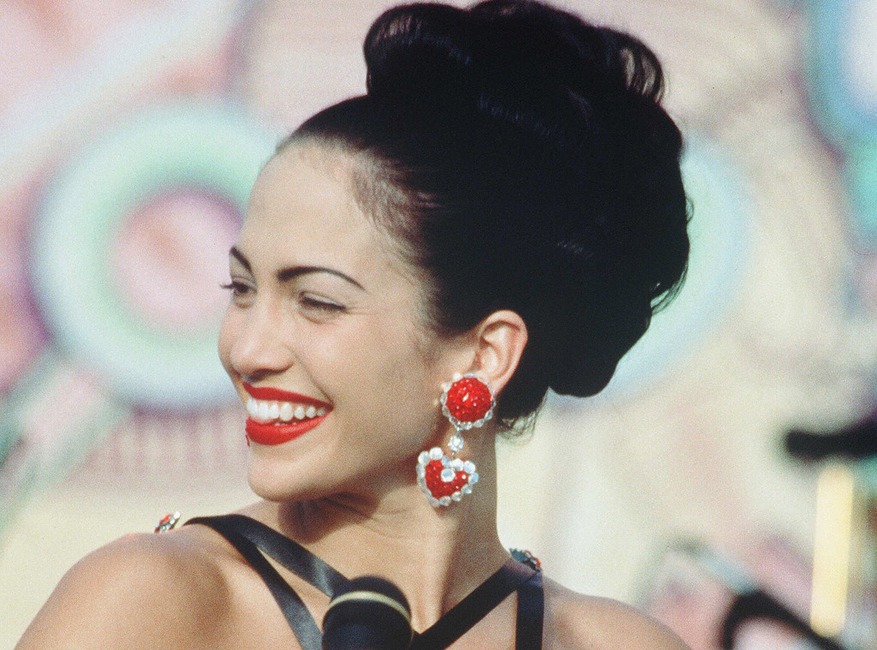 Scott Del Amo/Esparza/Katz Prod/Kobal/Shutterstock
9. Her first gig was on the show Synchronicity in Japan, where she served as dancer, singer and choreographer.
10. In 1991, she danced backup for the New Kids on the Block, performing with them at the 18th Annual American Music Awards.
11. That same year, she earned her first high-profile gig as one of the Fly Girls , the in-house dance troupe on In Living Color, for the show's third season. Out of 2,000 applicants to replace the outgoing Fly Girl, Jennifer made it all the way to the finals. She only earned the gig after the winner was unable to accept the job. She stayed for two seasons.
12. Before leaving In Living Color in 1993, she earned work as a backup dancer for Janet Jackson. She was due to tour with her on the Janet World Tour late that year, but only wound up appearing in one music video. "She was supposed to do the whole…tour, but she only did the 'That's the Way Love Goes' video," Janet told Vibe in 2001. "Then she called and said she wanted out, because she wanted to do her own thing."
Article continues below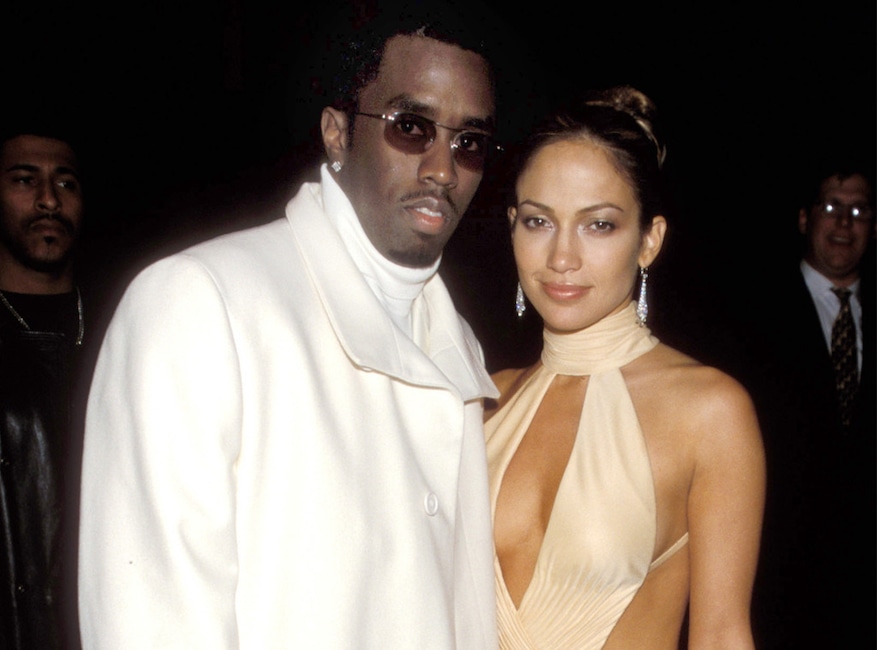 Kevin Mazur/WireImage
13. Her first major big-screen role came in the 1995 drama My Family, directed by Gregory Nava. Despite being uncredited for her portrayal of Young Maria, she received an Independent Spirit Award nomination for Best Supporting Female anyway. She lost to Mare Winningham.
14. In 1997, she landed the role of a lifetime, playing deceased Tejano singer Selena Quintanilla in Selena. Despite having worked with Nava, who directed the film, she was still subjected to an intense auditioning process. Her salary for the film was reportedly $1 million, making her the highest-paid Hispanic actress in history at the time.
15. The filming of the movie's concert scenes gave her the itch to pursue a recording career. "When I did Selena, it all came back again, having that interaction with the fans and the public, which you don't get in movies," she told the Los Angeles Times in 1999. "I missed that very much. I missed the excitement of the stage, which I had early in my career with the musical theater."
16. On February 22, 1997, she married husband No. 1, Cuban waiter Ojani Noa. They were married less than a year.
17. Despite their brief union, he's remained a thorn in her side for years, forcing her to sue him in 2006 to prevent him form publishing a book about their marriage, arguing that it violated their confidentiality agreement. The following year, a court-appointed arbitrator issued a permanent injunction forbidding him from "criticizing, denigrating, casting in a negative light or otherwise disparaging" his ex-wife.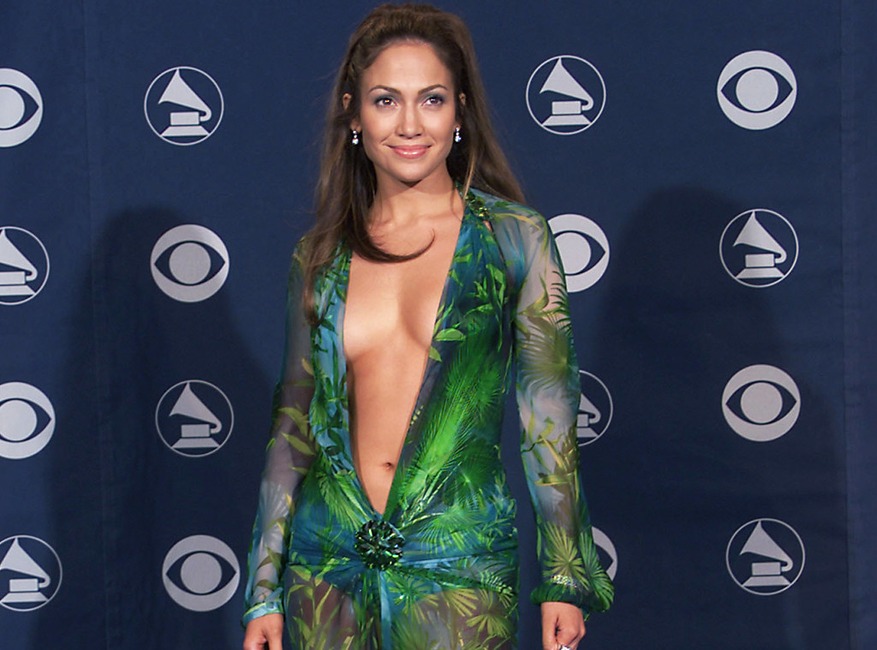 Scott Gries/ImageDirect
18. When her debut single "If You Had My Love" was released in May 1999, she became the first artist to top the Billboard Hot 100 with a debut single since Britney Spears did so with "…Baby One More Time" four months earlier.
19. After meeting Sean "Diddy" Combs while working on debut album On the 6, she began dating the rapper and producer, though she initially denied rumors of a relationship.
20. Before she and Combs split, the couple attended the 42nd Annual Grammy Awards in 2000, where she stunned in the iconic green Versace dress pictured above. The look made such a splash that images of her in the dress were downloaded from the Grammy website 642,917 times within 24 hours. Google president Eric Schmidt admitted in 2015 that the attention paid to the dress was the motivation for the creation of Google Images search.
21. She wasn't even the first person to wear the dress to a red carpet event. One month before the Grammys, Spice Girl Geri Halliwell wore it to the NRJ Music Awards in France, where she got little attention for it. "It was a nice dress," Jennifer later remarked, admitting she was surprised by the media coverage. "I had no idea it was going to become such a big deal."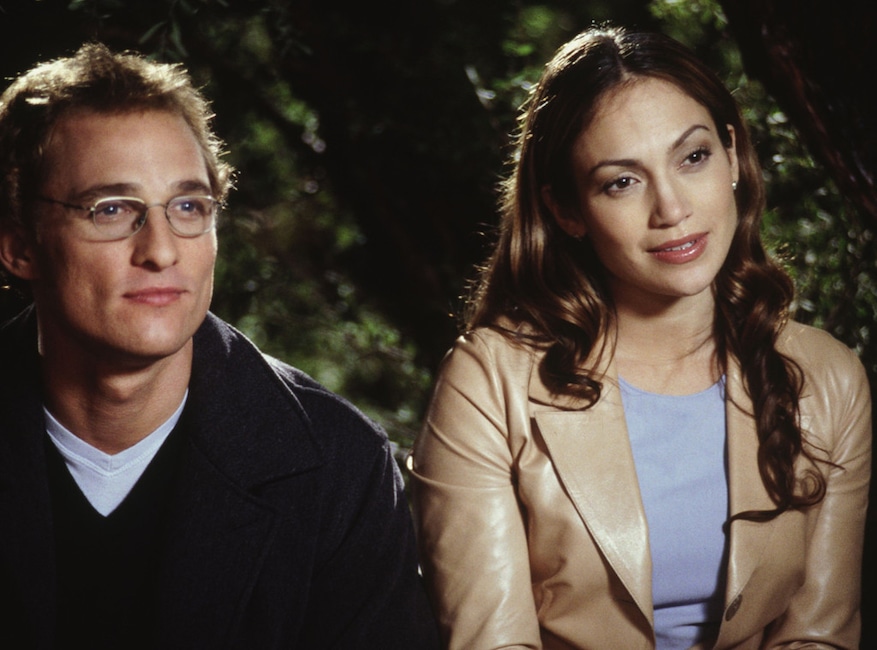 Columbia/Intermedia/Pacifica/Kobal/Shutterstock
22. When second album J.Lo and film The Wedding Singer both debuted at No. 1 in the same week , she became the first woman to simultaneously have a number one film and album in the United States. She remains the only female to have done so.
23. In April 2001, she launched J.Lo by Jennifer Lopez, a clothing and accessory company. She stated that she'd felt "the voluptuous woman [was] almost ignored" in the fashion industry, so she made sure the company specialized in clothing for women of all shapes and sizes. "Everybody gets to be sexy," she said at the time.
Article continues below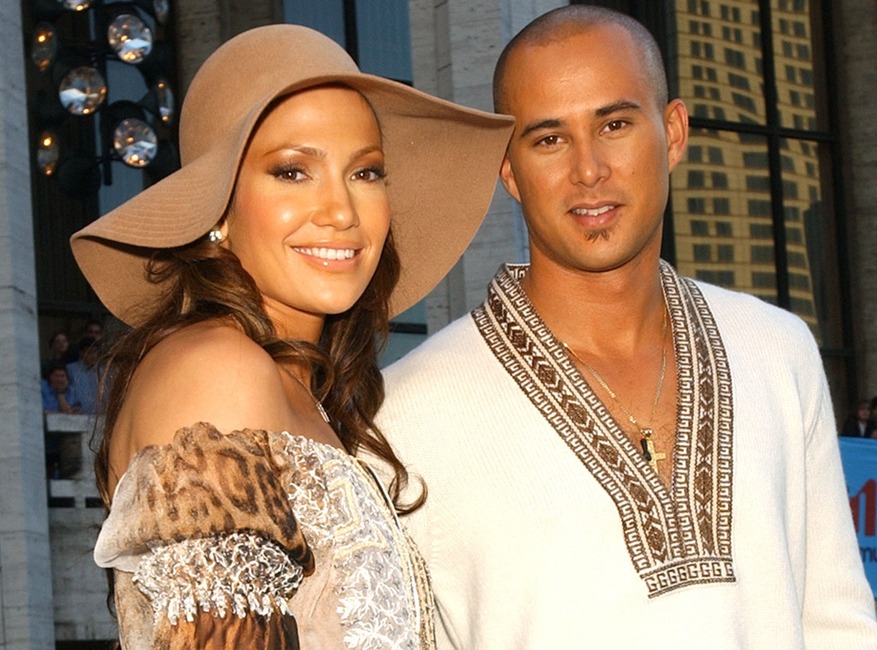 KMazur/WireImage
24. After meeting choreographer Cris Judd in late 2000 when he was hired to direct the music video for "Love Don't Cost a Thing," she married him on September 29, 2001. They divorced less than a year later, citing irreconcilable differences.
25. When the release of J to tha L-O! The Remixes debuted at No. 1 on the Billboard 2000 in early February 2002, it became the first remix album to do so in the history of the chart.
26. Not content with just conquering the worlds of film, music and fashion, she opened Madre's, a Puerto Rican restaurant in Pasadena, Calif, in April 2002. It closed its doors in 2008.
27. While filming the 2002 thriller Enough, she suffered "a kind of nervous breakdown," as she told The Daily Beast in 2008. "It was about five in the afternoon in my trailer and I just sat there. I remember telling my assistant at the time – Arlene – to go get the director Michael Apted and I asked if I could go home because I was feeling so, so sick and weird. I kept saying, 'I'm not weak, I'm not weak,'" she recalled. She was driven to a doctor, who prescribed medication, which she refused. "He told me to go back to work on Monday after a weekend of sleeping because if I waited longer that I would only get more panicked about working. So that's what I did. I've still never been to a shrink. I'm not a shrinky person."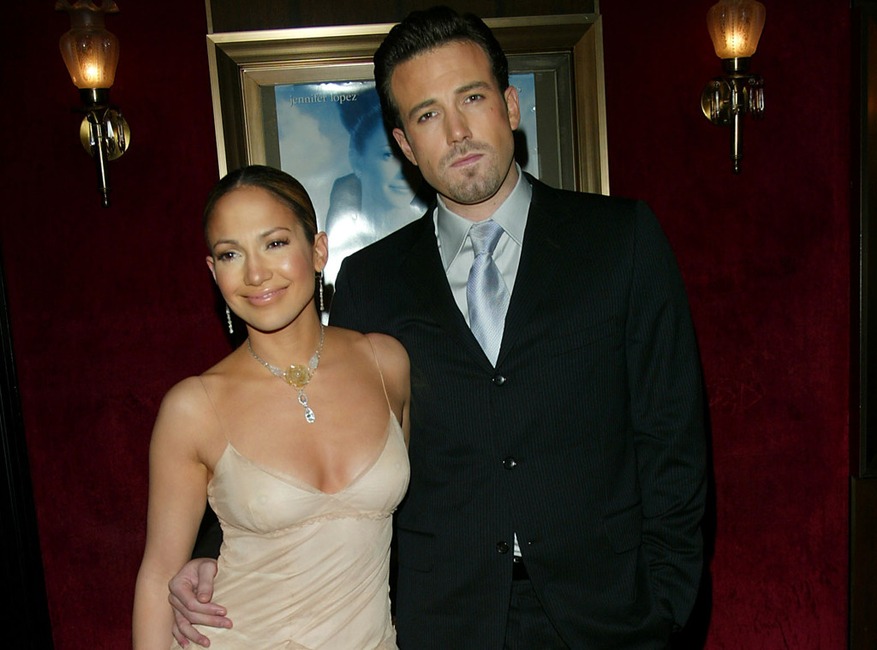 Evan Agostini/Getty Images
28. When she launched her first fragrance, Glow by JLo, in September of 2002, it became the top-selling fragrance in the US and kickstarted the entire celebrity fragrance industry. No celebrity had launched such a thing since Elizabeth Taylor's White Diamonds in 1991. (Unless you count Michael Jordan's trio of colognes released in the '90s, which we don't. Sorry, not sorry.)
29. Despite only splitting from Cris in June, she was engaged to Ben Affleck by November of 2002 and dedicated her third album, This Is Me… Then to the actor.
30. The couple came together to star in the August 2003 romantic comedy Gigli, which was overshadowed by media attention on their engagement and proved to be not only a box office bomb, but a critical punching bag. In 2015, she told HuffPost Live that the period was the "worst, lowest point" of her career. "I was in a high-profile relationship at the time that fell apart in a really bad way, and so the kind of mix of those two things — the tabloid press had just come into existence at the time, so I was like a poster child for that moment," she said. "I was in the tabloids every other week about how my life was falling apart. It was a tough time."
31. After the movie bombed, her relationship with Ben did, indeed, fall apart. They announced they were postponing their planned nuptials indefinitely a day before the ceremony was intended to take place in September 2003, citing media interference with the event. By January, they were done for good.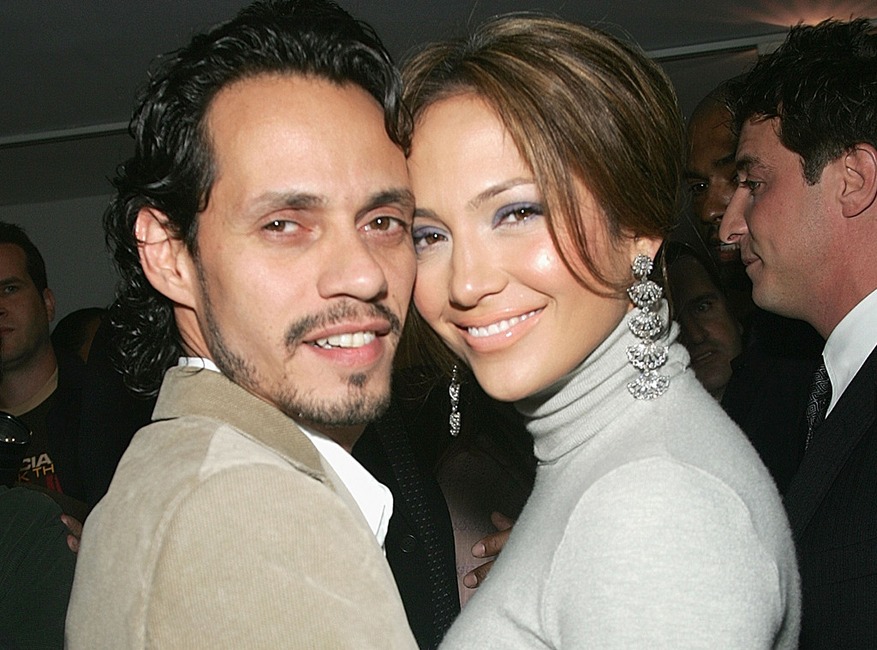 Evan Agostini/Getty Images
32. Almost immediately after splitting with Ben, she began dating singer Marc Anthony, whom she'd known since he worked with her on On the 6 in 1999, appearing on the ballad "No Me Ames." They were married by June of that year.
33. On the final night of their co-headlining tour in November 2007, they finally confirmed that she was pregnant, ending month of speculation. It was later revealed that she was carrying twins. In 2010, she told Elle that she opted against in vitro fertilization treatments while trying to get pregnant, stating, "I … believe in God and I have a lot of faith in that, so I just felt like you don't mess with things like that."
34. After fraternal twins Max and Emme were born on February 22, 2008, they were introduced to the world via a People magazine spread, for which the magazine paid a reported $6 million, making the photographs the most expensive celebrity picture ever taken at the time. The arrival of Knox and Vivienne Jolie-Pitt six months later would break that record, selling for an astounding $15 million.
35. When she and Marc starred in the 2007 biopic El Cantante, she felt her performance as late salsa singer Hector Lavoe's wife Puchi should've earned her an Oscar. "I feel like I had that [Oscar worthy role] in El Cantante, but I don't think the academy members saw it," she told Latina in 2010. "It is a little bit frustrating. When the Oscars were on, I had just given birth on the 22nd, and the Oscars I think were a day or two later. I was sitting there with my twins — and I couldn't have been happier — but I was like 'How dope would it have been if I would've won the Oscar and been here in my hospital bed accepting the award?'" Sadly, the film failed to impress at the box office, earning only $7.9 million worldwide.
Article continues below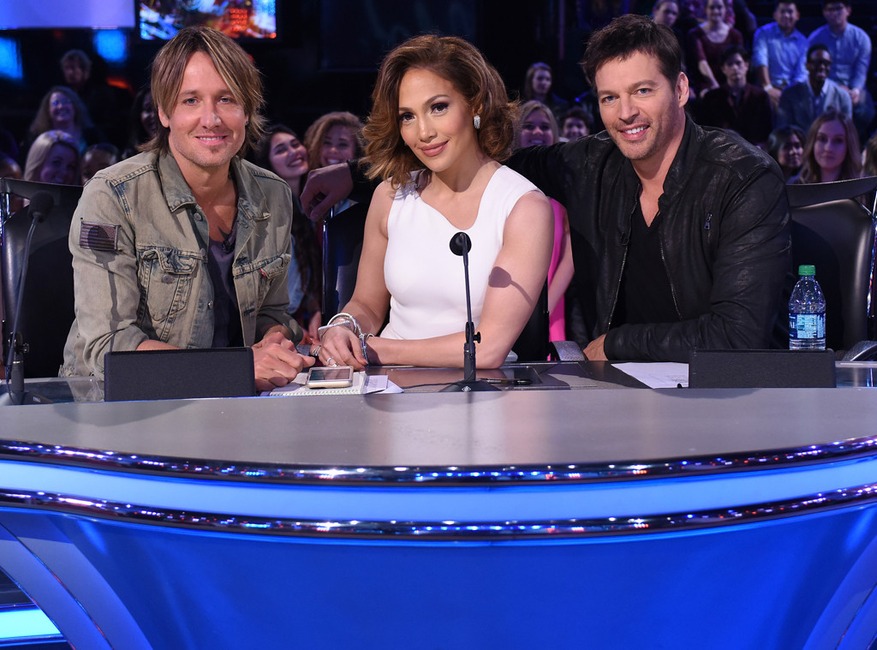 Ray Mickshaw/FOX via Getty Images
36. When she joined American Idol as a judge in the show's 10th season, she kickstarted the trend of A-list stars joining reality TV show judging panels, paving the way for Christina Aguilera, Britney Spears, Mariah Carey, Nicki Minaj, and Katy Perry to take gigs of their own over the years.
37. In 2014, she added "author" to her resume, releasing the book True Love, a diary of her last year. The book reached No. 7 on The New York Times Best Seller list.
38. When her cop drama Shades of Blue premiered on NBC in 2016, the series gave the network its most-watched Thursday night debut in seven years. The show lasted three seasons..
39. A year later, when she launched her reality competition series World of Dance in 2017, it gave the Peacock network its most-watched summer alternative programming premiere in nearly a decade.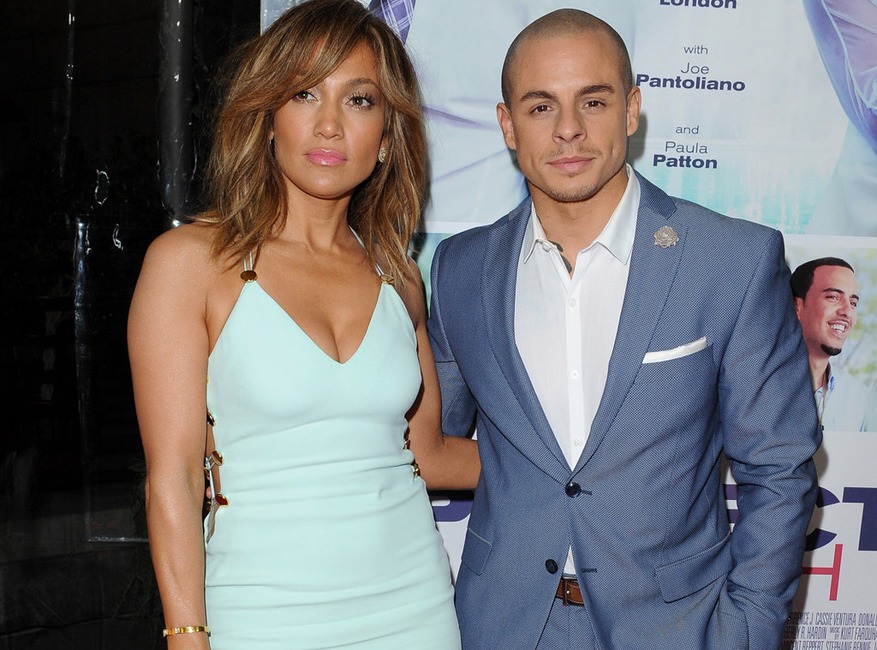 Axelle/Bauer-Griffin/FilmMagic
40. After splitting with Marc in July 2011, she began dating former backup dancer Casper Smart on-and-off for five years. ""I was very young, I was 23 or 24, she was 18 years older, so she was about 42 years old with two kids," he told Univision in 2019 of meeting her on the set of her "Dance Again" music video. "But in the moment, everything just clicked. We spent every day together for a year." As he explained, the age different was eventually the thing that ended their relationship for good.
41. In 2009, after a health scare with Emme, she and younger sister Lynda launched The Maribel Foundation, named after Marc's sister Maribel, who had died from brain cancer as a child. Partnering with the Children's Hospital of Los Angeles, the main goal was to "dramatically increase the availability of quality health care and health education for women and children, regardless of their ability to pay." In 2012, after she split from Marc, the foundation was renamed as The Lopez Family Foundation.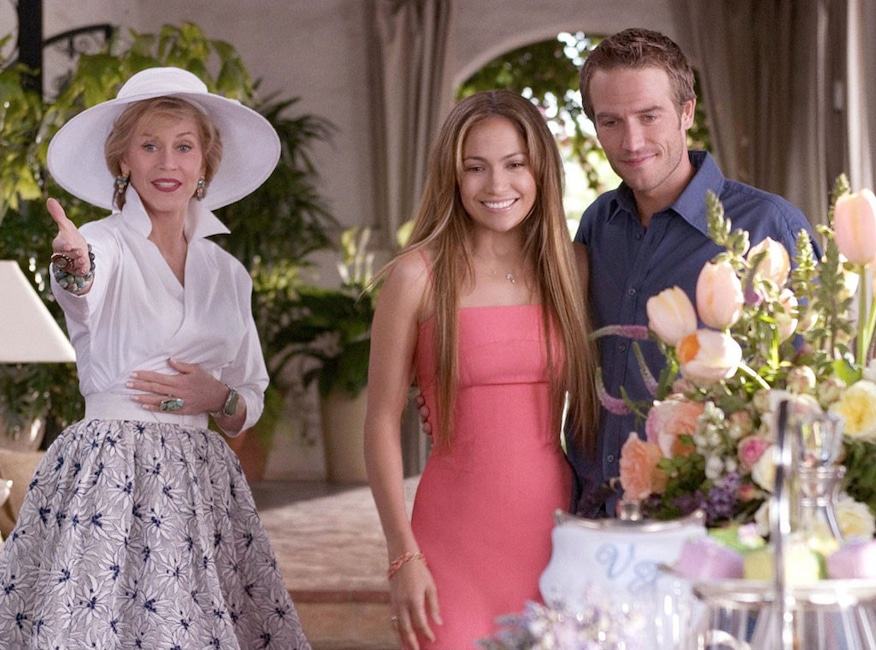 New Line Cinema
42. When she signed on to star in Monster-in-Law opposite Jane Fonda in 2005, she earned a reported $15 million, making her the highest-paid Latina actress in Hollywood.
43. With a debut atop the Billboard 200 in 2002, J.Lo made her the first female solo artist signed to Epic Records to hit No. 1 since the label formed in 1953.
Article continues below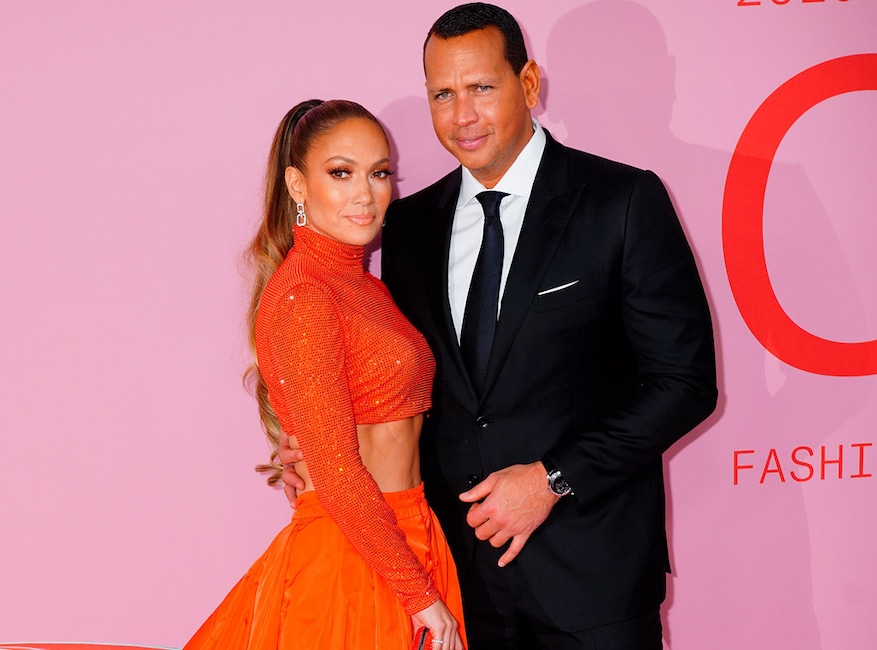 J. Lee/FilmMagic
44. When she began dating former MLB star Alex Rodriguez in February 2017, it came nearly 20 years after the baseball player named her when asked who his dream date would be during a 1998 appearance on MLB Network's Intentional Talk. "Jennifer Lopez," he replied, telling the interviewer, "Hopefully you can find me a date with her."
45. After Alex proposed to her in March 2019, he admitted on The Tonight Show that he spent six months planning the moment he got down on one knee. And when the couple traveled to the Bahamas, where he planned to do it, he spent a few more days nailing one pivotal detail. "I rehearsed three days in a row because I wanted the sunset to be perfect," he told Jimmy Fallon, noting he had his assistant with him to help. "One time the sunset was at 6:27, the next day it was like 6:29 and then the third day, it was raining. So, I kind of came out around 6:29 and said this is the time I'm going to do it and it worked out well."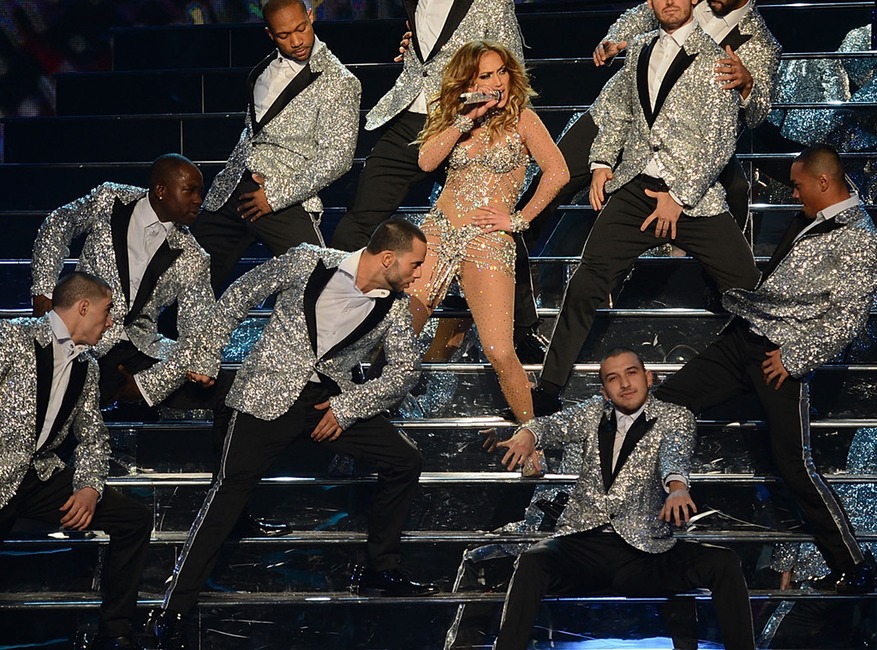 Denise Truscello/WireImage
46. After launching her Las Vegas residency All I Have at the Planet Hollywood, ticket sales would gross over $100 million in the three years that she performed there.
47. Despite being in the music business for 20 years, she has only toured twice: First in 2014 for the Dance Again World Tour and again in 2019 with It's My Party: The Live Celebration.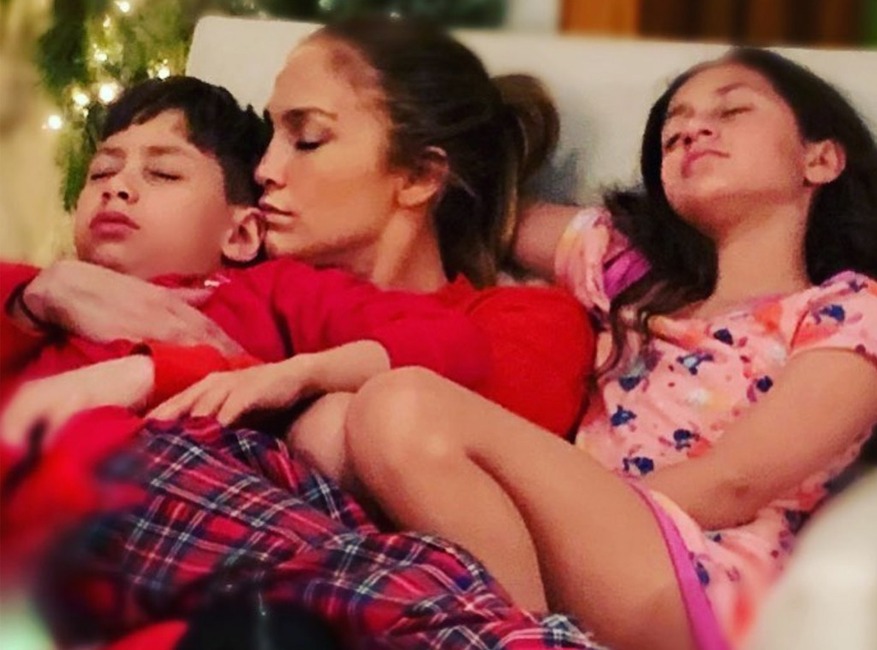 Instagram
48. Befitting her position as one of Hollywood's most influential Latinx performers, she graced the cover of the very first issue of Latina magazine way back in 1996.
49. Not merely content with her own place in Hollywood history, she's worked to ensure that there is more space for Latino representation on television, even lobbying in Washington D.C. at the 2013 National Cable and Telecommunications Association's The Cable Show convention. "We're really growing as a community and we've come into a place where we deserve to be considered and served and catered to," she said at the time. "There's a big revolution going on, it's like a media and cultural revolution of Latinos here in the United States. We're realizing our power. We're realizing that we matter here. You know, we're not just, you know, the guys working behind the scenes in the kitchens and as a plumber."
50. As one of the very few movie stars to make the transition to a recording career and find success in both arenas, she has a cumulative box office gross of $3 billion and estimated global sales of 80 million records. And she shows no signs of slowing down.
Article continues below
Feliz cumpleaños, JLo!
Don't miss E! News every weeknight at 7, only on E!
Source: Read Full Article