Father-daughter duo Nick and Sienna Casas just earned two very famous fans.
After Southern California-based Casas, 27, shared a video performing Shawn Mendes and Camila Cabello's new hit single, "Señorita," with his 4-year-old daughter Sienna, both artists re-shared the cover on their own accounts.
Mendes tweeted the video out to his 22.7 million followers on Tuesday night, along with his adoring reaction. "Wow well I'm melting," he wrote.
Cabello then expressed how much she loved the pair's adorable cover on her own Instagram.
"What a princess, what a smile!!!!!," she wrote about Sienna in a post. "Watching you guys together made me melt!!!! love you guys."
Casas said he found out about Mendes' shout out when he was in Sears with Sienna looking for a "Little Mermaid" bed set for her first bed.
One of his followers — the pair has over 1.2 million fans on the popular social media app TikTok — informed him that Mendes shared their video on Twitter.
"I jumped on there and checked it real quick, and we freaked out in the middle of the store, going down the escalator. And then I called my mom too," Casas told "Good Morning America."
He said they're big fans of both of the artists and his daughter, "loves to sing Shawn's music."
"Sienna's a little younger, so the best way to explain it for her is she likes the music more than she likes the artist right now," he explained. "Just because that's what really connects to her."
"When she gets older, she'll be able to understand who they are and where they came from and what they've done," he added.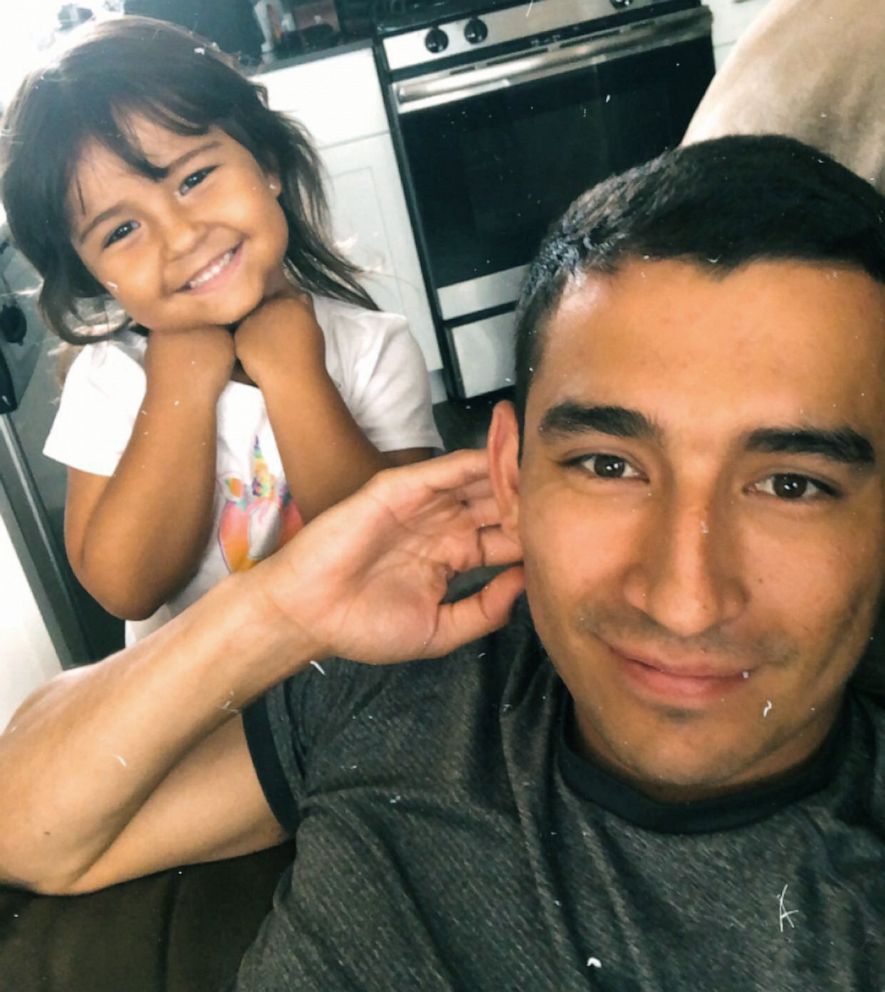 "Watching the view count rise — that's probably the craziest part," Casas said about Cabello's post, which currently has over 4 million views.
Although he only started uploading videos of their music earlier this year, they've already received celebrity attention for their covers.
The Jonas Brothers shared the duo's cover of "Burnin' Up" that they made in honor of the band reuniting earlier this year on their Instagram Story.
The band also shared the pair's cover of their hit, "Sucker."
"Obviously I've been singing my whole life, but she just sings all the time on her own too so we'll sing and make random videos together," he shared.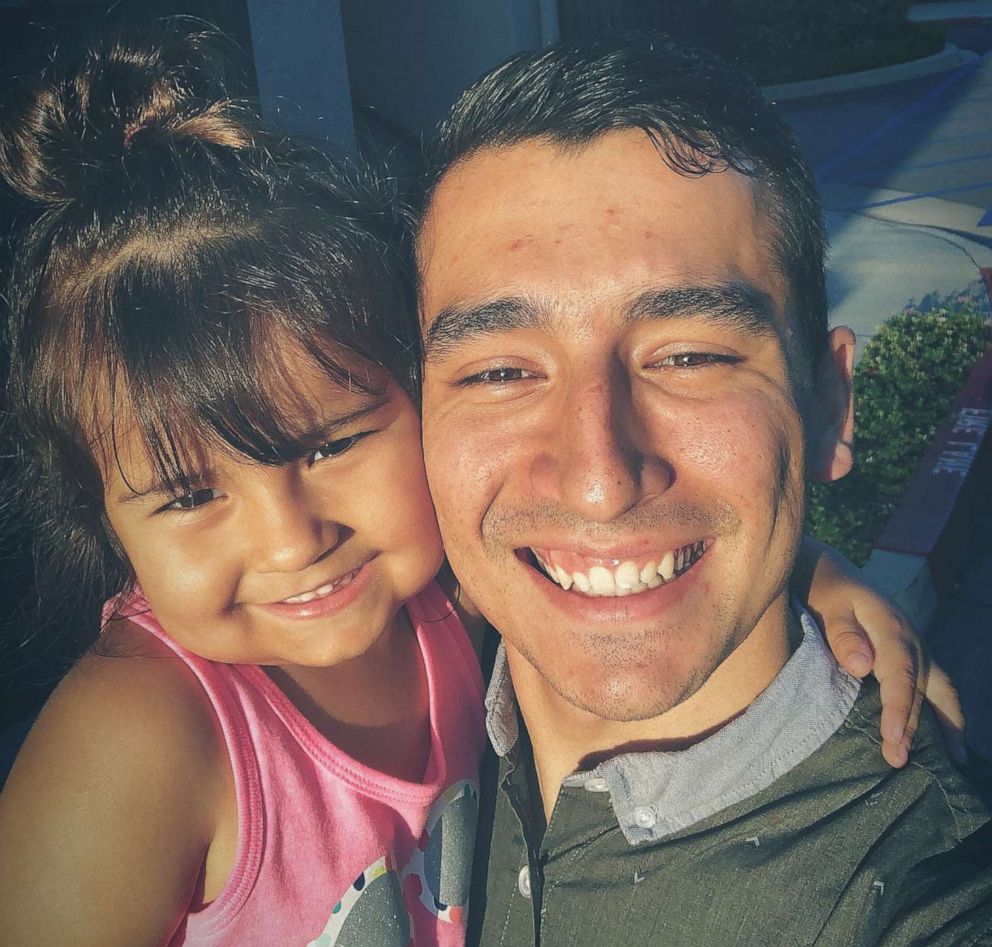 He started to understand just how successful their videos could be when they started to gain more popularity on TikTok, after starting out on the platform in November of 2018.
"When we make videos together, people really enjoy them. I'll get messages, daily, saying like, 'Thank you so much for spending time with your daughter. It's so nice to see a father taking care of his daughter and you bring happiness and joy into our life.'"
"That's why we keep doing it," he added.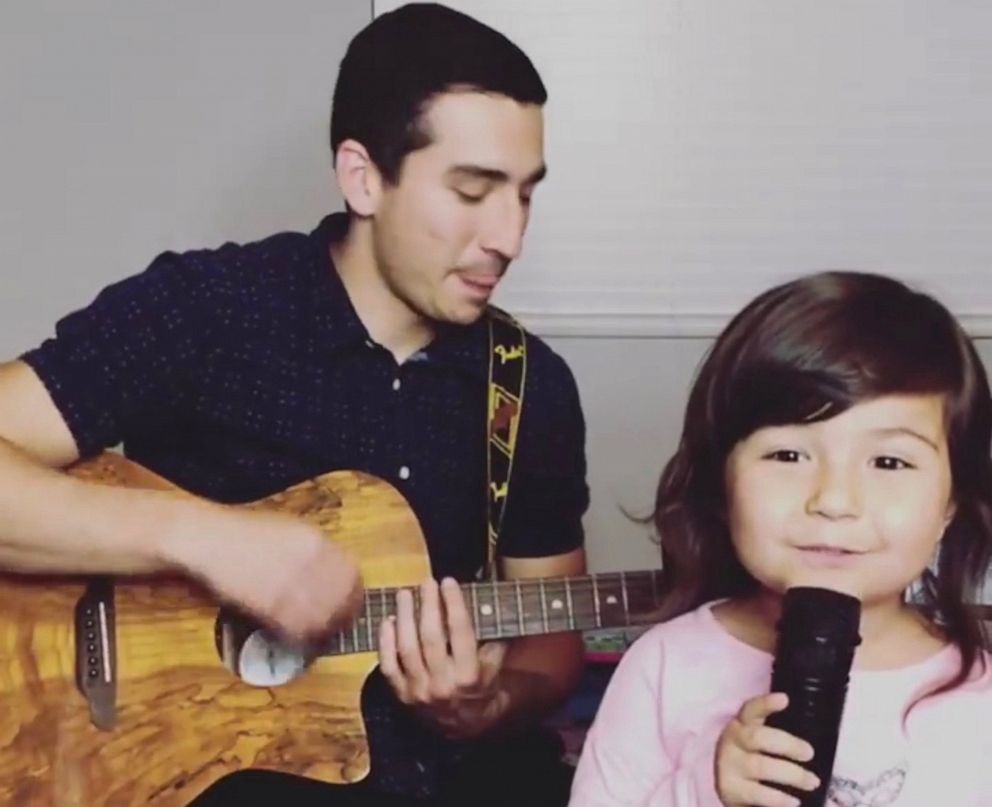 He said he knows his daughter doesn't realize the significance of reaching such a massive audience with their music now — but hopes she'll be able to later in life.
"I can't wait for her to grow up, to be able to look back at all of this and know how much she impacted people's lives just by singing," he said.
Source: Read Full Article