Depending on how often you check in with Netflix about what newness is coming to the service, you know to look for something fresh in the rotation each month. July is coming, and that means more content is being released for your lounging enjoyment.
To help narrow things down for you, we're sharing all the Netflix Originals slated for July. More than 40 releases are in the lineup, and you'll find some familiar shows on this list that are due back for returning seasons, and others that are brand new feature movies, documentaries, or series.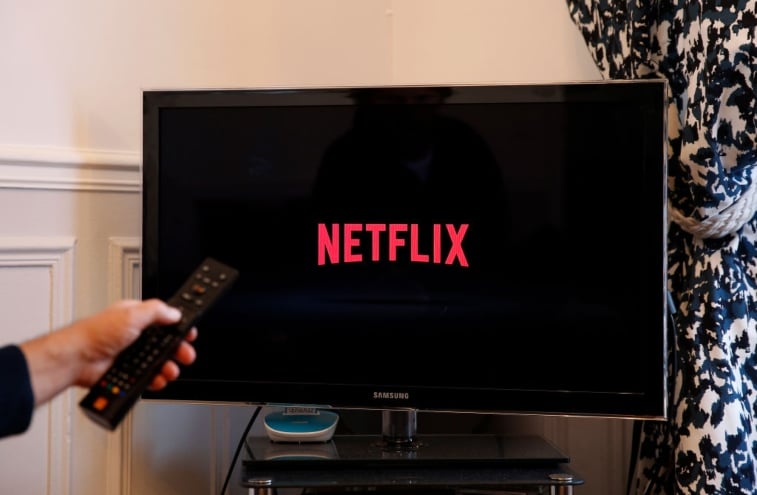 July 1
Katherine Ryan: Glitter Room: The comedian's recorded stand-up special is her latest project for Netflix, and she's working on a scripted comedy series for the site set to air at a later date.
Designated Survivor: 60 Days: Season one of this Korean adaptation is based on the American series about low-ranking government official Thomas Kirkman becoming president after a terrorist attack.
July 2
Bangkok Love Stories: Both Objects of Affection and Plead are new additions to the Thai comedy series coming on July 2.
July 3
The Last Czars: The docuseries chronicles the rise and fall of the Romanov dynasty in Russia.
Yummy Mummies – Watch season two of the Australian reality show about pregnant moms who live "lavish lifestyles."
July 4
Stranger Things 3:  Perhaps the most anticipated show of Netflix's summer, Stranger Things 3 will return on July 4. Catch up on all the trailers and add the sci-fi/fantasy hit to your watchlist.
July 6
Free Rein: The family show about a teen equestrian living abroad at a UK boarding school returns for season three.
July 10
Family Reunion: A family sitcom about a family who relocates to the South starring Tia Mowry-Hardrict will premiere with 20 episodes.
July 11
Cities of Last Things: A dystopian tale about a man who exacts revenge on those who did him wrong in the past.
Parchis: This Spanish documentary follows Parchis, a popular kids' band from the '80s.
July 12
Point Blank: Anthony Mackie plays a nurse who has to battle kidnappers with the help of a criminal who's on lockdown in the hospital.
Extreme Engagement: This Australian reality show debuts and follows an engaged couple as they travel and learn about wedding customs all over the world.
Kidnapping Stella: In this movie, a woman is randomly kidnapped but fights back against the assailants to get free.
Taco Chronicles: Volume one of a series that explores the history of tacos and its many styles.
Blown Away: Show where professional glassblowers battle it out for the title and prize money.
True Tunes – A children's show with creative, modern musical twists on old nursery rhymes.
July 16
Frankenstein's Monster's Monster, Frankenstein – David Harbour looks into his father's work on an ill-fated TV show.
July 17
Pinky Malinky: Part 3:  The latest installment in the animated series about a happy-go-lucky hot dog.
July 18
Secret Obsession: A thriller about a woman with amnesia struggling to remember her life and whom she can trust.
July 19
Comedians in Cars Getting Coffee: Freshly Brewed: The newest collection of Jerry Seinfeld's talk show will feature comics such as Eddie Murphy, Martin Short, and Seth Rogan.
Money Heist (La Casa de Papel): Part 3: If you haven't checked out the suspense-filled Spanish robbery-gone-bad drama, watch the first two part before this one drops.
Queer Eye: Season 4: The guys are taking their makeover skills to Kansas City in the new season.
Last Chance U: Indy: Part 2: The series follows football players given a second chance at Independence University and their coach.
Typewriter: Ghost movie about strange happenings that occur when a family moves into a new home.
The Epic Tales of Captain Underpants: Season 3: George and Harold continue their exploits with Captain Underpants in this animated family series.
Saint Seiya: Knights of the Zodiac: Anime fans can look forward to this new story about Saint Seiya who is tasked with protecting the goddess Athena.
July 24
The Great Hack: The documentary is more than two hours long and examines the scandal surrounding Cambridge Analytica and Facebook.
July 25
Another Life: An astronaut and her crew face danger as they look into the origins of an alien relic.
Workin' Moms: Season 2: The mom-centered comedy series returns for its second run.
July 26
Orange Is the New Black: Season 7: The popular show will be back for its final season.
The Worst Witch: Season 3: The witchy school series is back so your kids can mark their calendars.
Sugar Rush: Season 2: The reality cooking competition show will be back sweeter than ever.
Girls with Balls: Thriller about a girls' volleyball team trying to survive in the woods after their car breaks down.
Boi: A Spanish-language suspense film about a young chauffer who gets caught up.
The Son – Movie about a dad who's been alienated from his baby.
My First First Love: Season 2: The Korean series returns with its stories about life, romance, and friends, with K-Pop stars in the lineup.
July 30
Whitney Cummings: Can I Touch It?: The comic comes to viewers in her fourth special which was filmed in her hometown of Washington, D.C.
July 31
The Letdown: Season 2: The mommyhood comedy focused on Audrey and her parenting support group friends returns with a new season.
Kengan Ashura: The new anime follows an underground fighter mixed up with seedy businessmen.
The Red Sea Diving Resort: A biographical film starring Chris Evans and Michael K. Williams about the rescue of persecuted Ethiopian Jews in the Sudan.
For a list of all the content hitting Netflix in July,including its non-original titles, check out this list on Forbes.If any of these pique your interest, be sure to watch the trailers on the site.
Source: Read Full Article