When we think of Prince William and Kate Middleton's family, we often think of the couple themselves and their little children. However, it's easy to forget that royals, like many average people, also raise furry friends at home as well.
Queen Elizabeth is famous for having corgis in her palace and treating them like royalty, but what kinds of pets do Prince William and Kate Middleton have exactly and how many? Here's what we know.
Both Prince William and Kate Middleton had pets growing up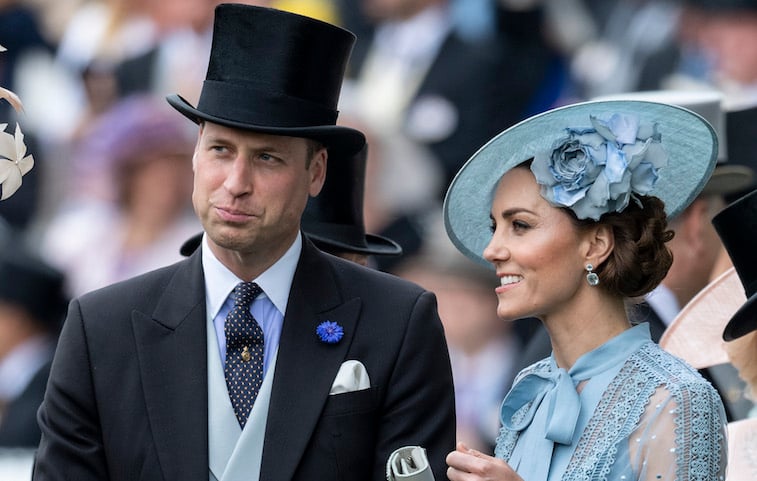 Prince William and Kate Middleton can sometimes be seen supporting animal charities and it's not a secret that they really love animals. Both of them had pets in their homes growing up.
Prince William and Prince Harry had a black labrador named Widgeon, which they got when they were both quite young. Aside from Widgeon, the princes also spent a lot of time with their father's dog, Tigga, and Tigga's daughter, Pooh. However, all of these canine friends are now deceased – Pooh disappeared at Balmoral Castle in 1994, Tigga passed away in 2002, and Widgeon left the world in 2010.
Kate Middleton had a dog as well – Tilly. Reportedly, she also had guinea pigs growing up. She shared with fans one time that she had two furry friends named Salt and Pepper. At another time, she revealed that also had another guinea pig named Squeak and Kate's boarding school classmates gave her the same nickname.
Prince William and Kate Middleton have a famous dog named Lupo
When Prince William and Kate Middleton got married, the two of them decided to get a dog together. Their reason for getting one was also rather touching, as recalled by a guest attending a party hosted by the royal couple.
"When Prince William was away in the Falkland Islands he went for dinner with some good friends of ours in the Air Force and he was saying how difficult it was for Kate because he was leaving for six weeks," the guest shared.
As such, the couple decided to get a cocker spaniel named Lupo in December 2011 to help Kate cope with William being away for a long time.
Lupo was actually bred from Ella, a dog that belonged to Kate Middleton's parents. The word "lupo" means "wolf" in Italian and, allegedly, Will and Kate named their dog after her paternal great-grandmother, Olive Christiana Lupton. The crest of the Lupton family has three wolves on it.
Over the years, there have been some very interesting and amusing stories concerning the famous Lupo. One time, when the couple stayed at the Middletons' home, Lupo got his head stuck in a set of gates. Firefighters had to be called to help get him out, though when they arrived, they were told that the dog had been freed shortly before.
Some news reports also said that Lupo helped pick out the name for Prince William and Kate Middleton's oldest child, George. The couple laid out pieces of paper with various names on the floor and Lupo stopped at "George."
Prince William and Kate Middleton have other pets as well
While Lupo is no doubt the couple's most well-known pets, he is definitely not the only animal they have at home.
They're also raising a hamster named Marvin. Kate Middleton once shared that her daughter quite enjoys having Marvin around because "[his] whiskers always tickle her face."
Additionally, the family has a countryside house in Norfolk, England, called Anmer Hall. Here, they have around five chickens. The Duchess of Cambridge sometimes cleans out the chicken shed and her children also get excited about seeing the eggs hatch.
Source: Read Full Article