Aliyah Sims can't remember a time when she wasn't active — she grew up in a family of fitness lovers, and was a competitive cheerleader for 10 years while also practicing weightlifting, volleyball, and dance. She moved to New York City from her native Florida to pursue musical theater, but it all changed for her after she took a SoulCycle class. "I fell in love with the idea of becoming an instructor," Aliyah said. "But when I auditioned, I got a hard 'no.'" Instead of letting it get her down, Aliyah decided to "work her butt off" while working the front desk at a Rumble boxing studio. "I trained with the best and absorbed everything like a sponge," she said." I faced my fears of failing at something I hadn't even tried yet."
Now, Aliyah is a bonafide boxer, and works as a Rumble trainer known for her upbeat classes and infectious positivity. "I've always taken great pleasure in making people happy and cheering them on," she said. "You get what you give." Keep reading to find out how Aliyah maintains her motivation and stays true to her core, all while inspiring her students to grow with her.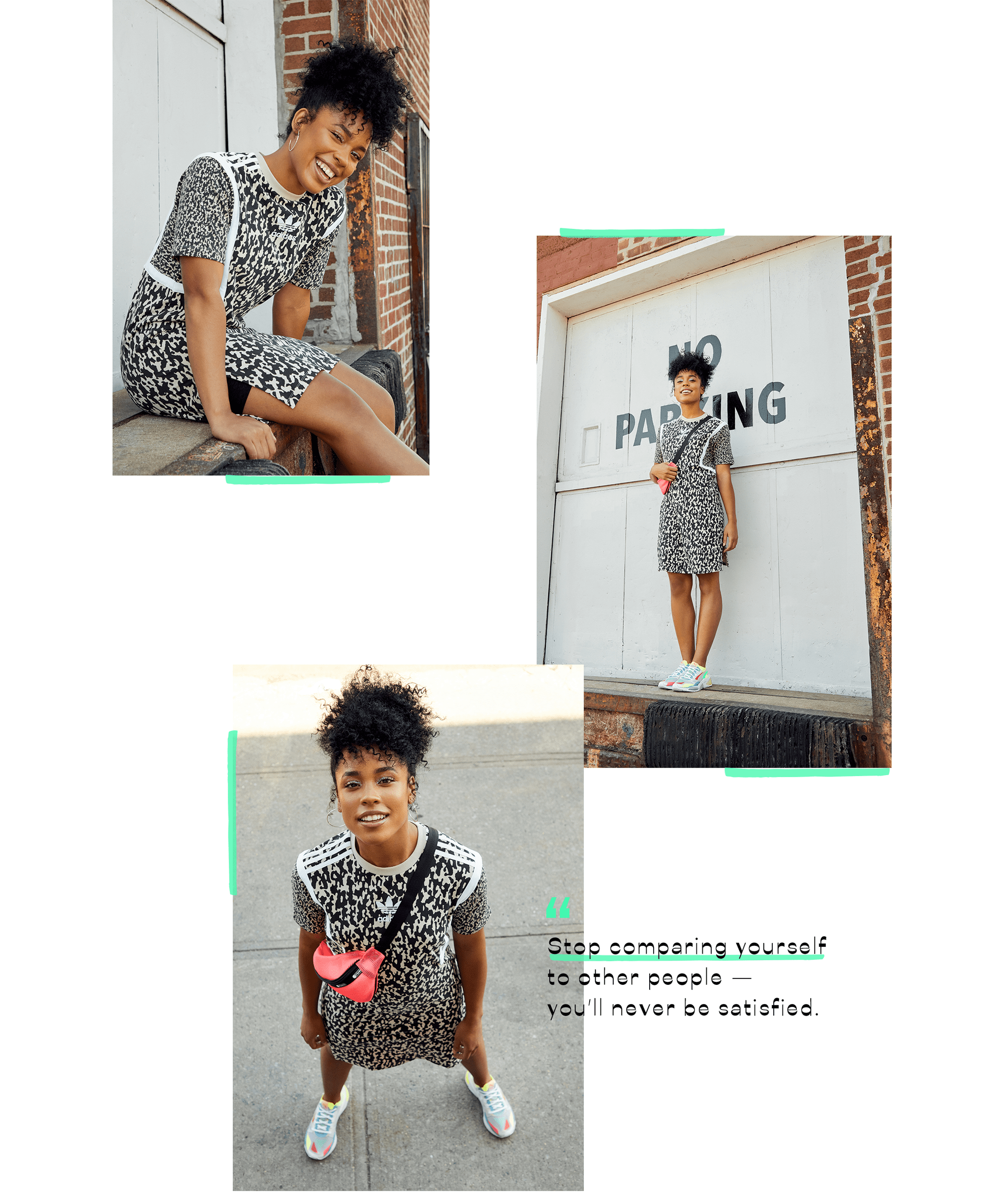 Aliyah has always admired boxers — her family was big into martial arts, but she never considered it something she could do. That is, until a good friend introduced her to boxing and became her trainer/mentor, and she started training religiously. "What I love most about boxing is that it challenges both the mind and the body, and you can apply all that you learn in training to life," she said. "I feel strong boxing, I feel challenged, and, most importantly, I'm learning self defense. Boxing has taught me to never stop learning and helped me gain a sense of peace and confidence, which is something I've struggled with for years."
In the same way boxing keeps her balanced, Aliyah relies on CORE Hydration water to keep her in the ring. "It helps me focus and keeps me standing on my own two feet," she said. "If I'm not hydrated, I can't be my best self." Because staying true to your core passions often takes more than just a morning mantra.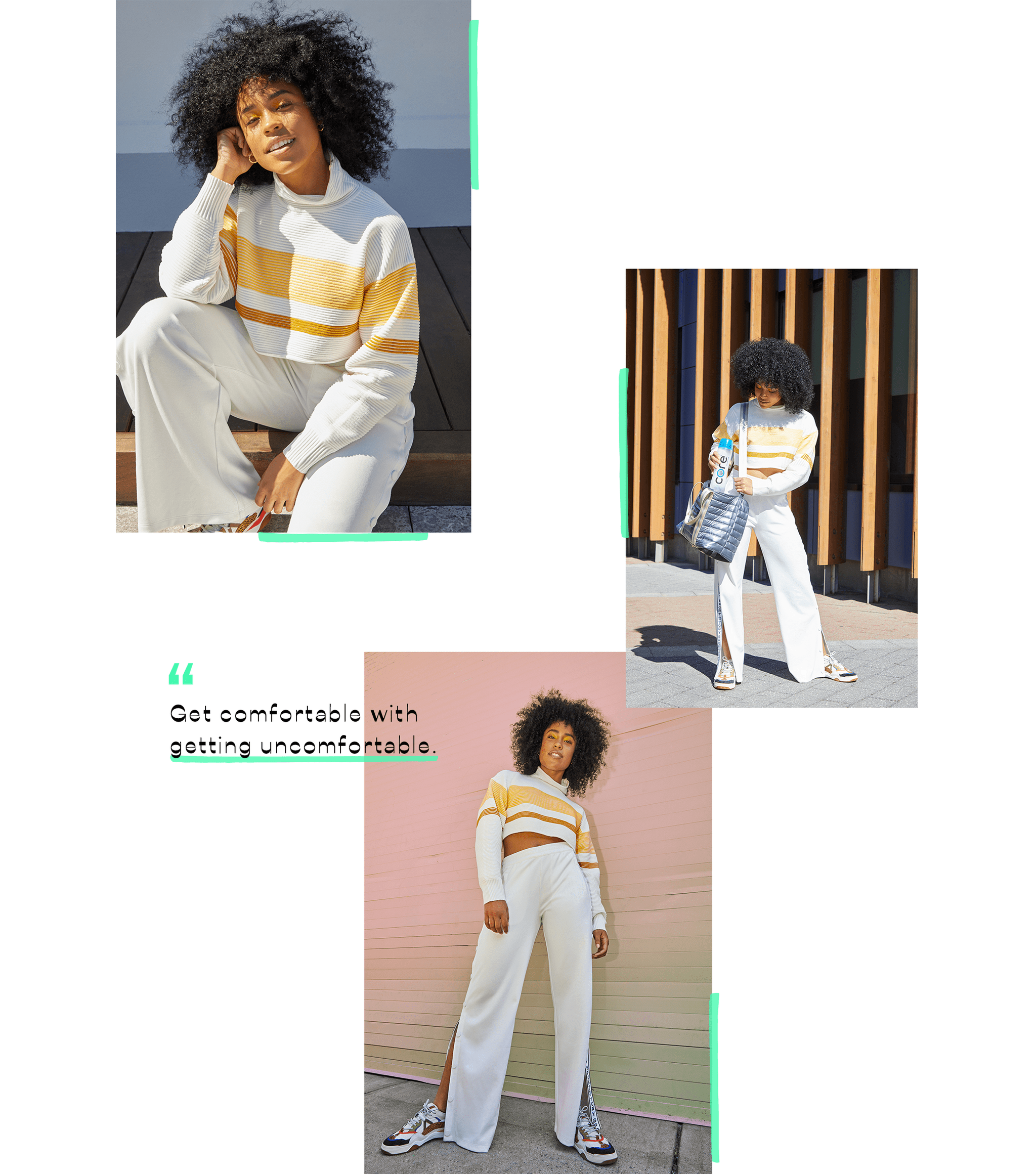 But every day isn't all sunshine and rainbows for Aliyah. "It's difficult for me sometimes to stay motivated because I'm human!" she said. "But waking up and having air in my lungs is a privilege — I've learned to not take it for granted. I've made it a habit to get up and get out, but when the going gets tough, I just listen to my body.
Also, Oprah — her podcasts keep me in check!"
When boxing won't do the trick, Aliyah returns to her performance roots to get her endorphins rolling. "My favorite thing to do is sing — I love to belt my heart out when I'm home alone," she said. "And dancing the night away, of course."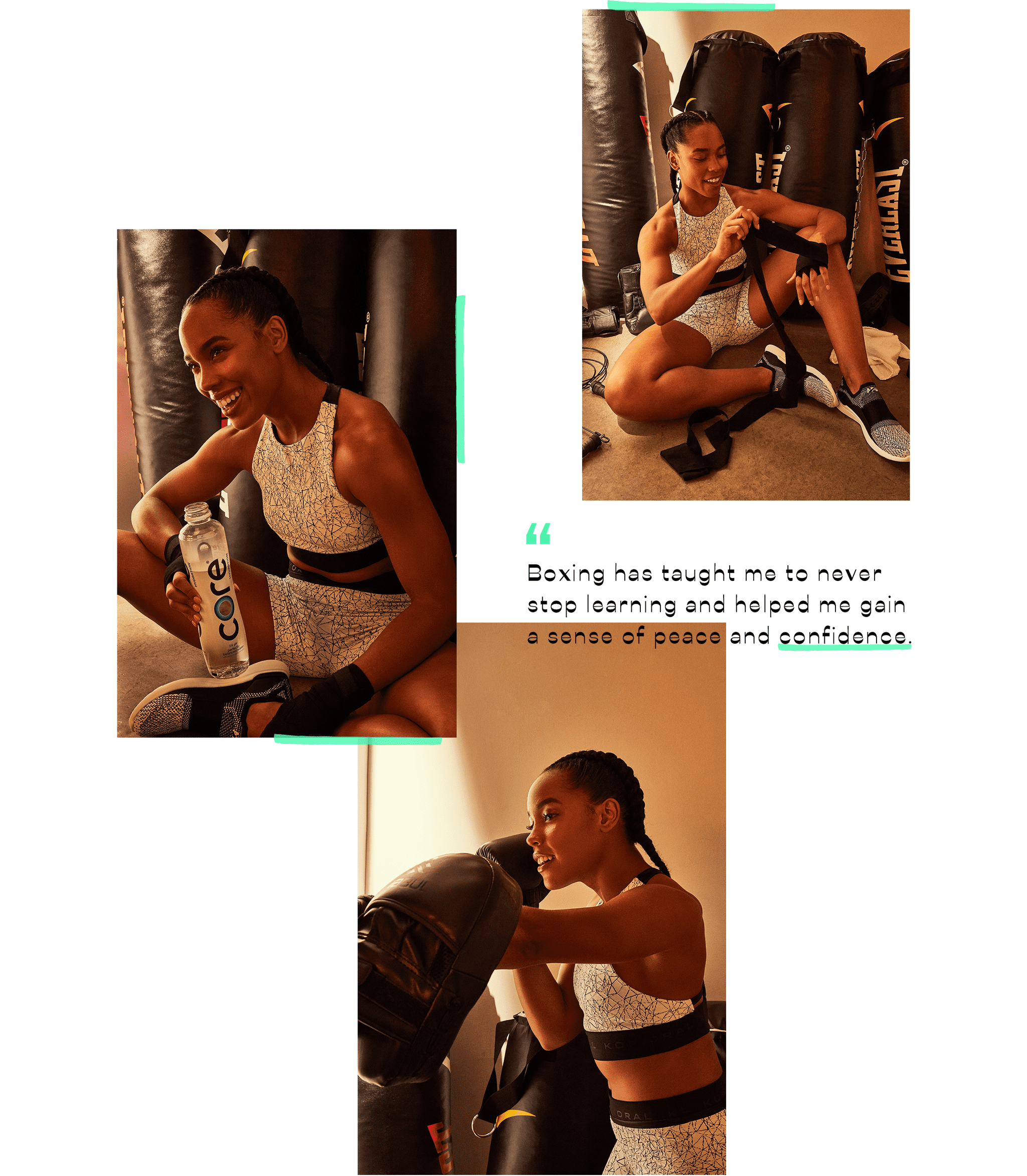 Aliyah also thrives on the energy that comes from teaching others; "I've always wanted to reciprocate what a lot of trainers did for me — make people feel something," she said. "Nothing makes me happier than hearing how I turned someone's day around or how I've helped someone achieve their fitness goals." As an instructor, she tries to impart her own philosophies to her students to hopefully make a positive impact, both inside the ropes and in life. "Stop comparing yourself to other people — you'll never be satisfied," she said. "Instead of comparing yourself to others, celebrate them and change your perspective. You have to get comfortable with getting uncomfortable."
Her final words of wisdom to live by: "We don't wake up to give up."
Credits: Photography: Matthew Zach; Art Direction: Meg Konigsburg; Hair and Makeup: Elayna Bachman; Wardrobe Styling: Emma Sousa; Prop Styling: Vanessa Vazquez; Production: Andi Nash
Source: Read Full Article