The most polarizing character from parent series "How I Met Your Mother" is poised to return after a surprise flash-forward shows his run-in with Hilary Duff's Sophie.
After getting a full season under its belt and a Robin (Cobie Smulders) cameo in the finale, "How I Met Your Father" is reaching back to parent series "How I Met Your Mother" to pull forward its most polarizing character, Neil Patrick Harris' Barney Stinson.
In a shocking moment at the close of Tuesday's Season 2 premiere of the Hulu sequel series, fans were treated to an unexpected flash-forward filled with all kinds of interesting tidbits — and one majorly unexpected guest star.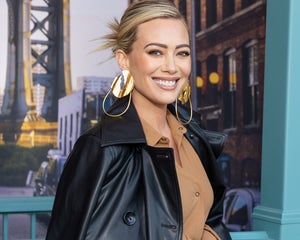 Hilary Duff on Controversial HIMYM Legacy, Finding Balance and What's 'Too Far' for HIMYF
In her car, Sophie (Hilary Duff) is leaving a voicemail for her mother lamenting that she thinks she might be dating her dad. She, and fans, have no idea at this point who her father is, so is it someone she's seeing now or someone we've not yet met? Could it be John Corbett, who's been cast as a love interest?
Distracted by the call, Sophie slams into a luxury SUV with the license plates LGNDRY. With a shocked "Dude!" out steps none other than Barney Stinson (Neil Patrick Harris() legen — wait for it — dary lothario.
Barney's womanizing ways have not aged particularly well into the 2020s. Incredibly popular during the show's original run from 2005 to 2014, Barney has been criticized for his misogyny and treatment of women, which was at the very least tolerated by his friends.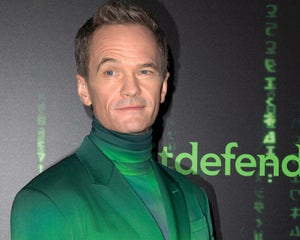 Why Neil Patrick Harris Doesn't Think He Should Return for How I Met Your Father Spinoff Show
After his brief premiere appearance, "HIMYF" fans might have to wait a minute to get back to his story — and see if he's evolved. Kim Cattrall's older-Sophie narrator told her son, "Well get there soon enough," when he asked who this "dude" is.
"HIMYF" creators Isaac Aptaker and Elizabeth Berger promised that fans will get some insight as to what's happened with Barney since the conclusion of "HIMYM," but his primary role is to "have a major impact on the trajectory, and main narrative, of our season," per an interview with TVLine.
The duo are keeping it close to the vest as to just what role Barney will play in Sophie's journey, though they did confirm that he's definitely not playing her father. They also explained a little of their rationale for bringing him into Sophie's story.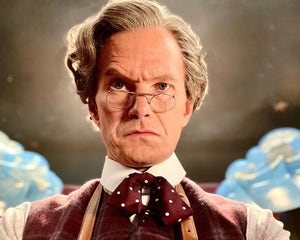 Neil Patrick Harris Joins Doctor Who as 'The Greatest Enemy the Doctor Has Ever Faced'
"Whenever we talk about bringing back a member of the original crew, you want it to serve two purposes," they explained. "You want to give some tidbits about what is going on in their lives, where they've landed and where they're at, but it's also about how they impact the 'How I Met Your Father' story, and how they send one of our characters in a new, unexpected direction."
They did, however, promise that Harris will be back this season to continue his story. Aptaker said that the fender bender (or buster) that wraps the premiere is "a major turning point in Sophie's life and in her season-long arc. Once we catch up to that, I think people will be pleasantly surprised by how her story turns via Barney."
What fans do know of Barney is that he and Robin did get married, but they also subsequently got divorced. He also has a daughter, Ellie, who was a baby during "HIMYM." Perhaps she'll factor into the story somehow?
"HIMYM" lead Josh Radnor has also expressed interest in returning, and said he's been in communication with Duff about it. That would only leave Jason Segel and Alyson Hannigan of the original main cast. The late Bob Saget served as the original series' narrator.
New episodes of "How I Met Your Father" drop Tuesdays on Hulu.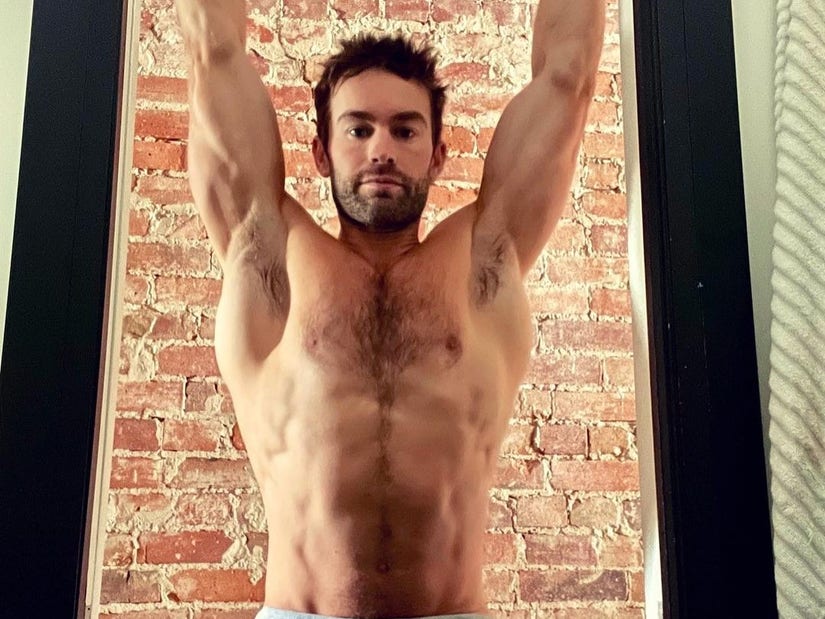 Source: Read Full Article