video
Qantas Airways passengers react to plane landing in Sydney after engine failure, mayday call
Qantas Flight 144 managed to land safely Wednesday in Sydney, Australia after one of its engines malfunctioned. (Credit: AuBC)
A Qantas flight from Sydney to Fiji was forced to turn around Thursday after pilots received notice of a "potential mechanical issue," becoming the second incident to affect the Australian airline in two days. 
The change of course for Qantas Flight 101 comes after Qantas Flight 144 on Wednesday landed with only one operating engine in Sydney after issuing a mayday call over the Pacific Ocean. 
"Our Sydney to Fiji flight has returned to Sydney as a precaution after pilots received a fault indicator about a potential mechanical issue," a Qantas spokesperson told the Australian Broadcasting Corporation. "The pilots followed standard procedures and the aircraft has landed normally in Sydney." 
The airline added that engineers will now examine the Boeing 737-800 involved in the incident and that it was working to get passengers on their way to the island of Fiji. 
QANTAS BOEING PLANE ISSUES MAYDAY CALL AFTER ENGINE FAILS WITH A 'BANG,' LANDS SAFELY 
A Qantas jet is parked on the tarmac next to firetrucks at Sydney International Airport after making an emergency landing in Sydney, on Wednesday, Jan. 18. (Jeremy Ng/AAP Image via AP / AP Images)

Data from the website FlightAware showed that QF101 circled repeatedly over the Pacific Ocean before returning back to Sydney. The flight normally takes around 4 hours, but on Thursday, the plane spent two hours and 20 minutes in the air before landing again at its place of origin. 

During Wednesday's incident, "Qantas Flight 144, a 737 flying from Auckland to Sydney, experienced an issue with one of its engines about an hour from its destination," a Qantas spokesperson said in a statement to FOX Business. 
Ticker
Security
Last
Change
Change %
QABSY
QANTAS AIRWAYS
22.72
-0.26
-1.13%
BA
THE BOEING CO.
209.37
-2.03
-0.96%
"While a mayday was initially issued, this was downgraded to a PAN [possible assistance needed]," the statement continued. "While inflight engine shutdowns are rare, and would naturally be concerning for passengers, our pilots are trained to manage them safely and aircraft are designed to fly for an extended period on one engine." 

SOUTHWEST PILOTS TO VOTE ON WHETHER TO AUTHORIZE UNION LEADERS TO CALL FOR STRIKE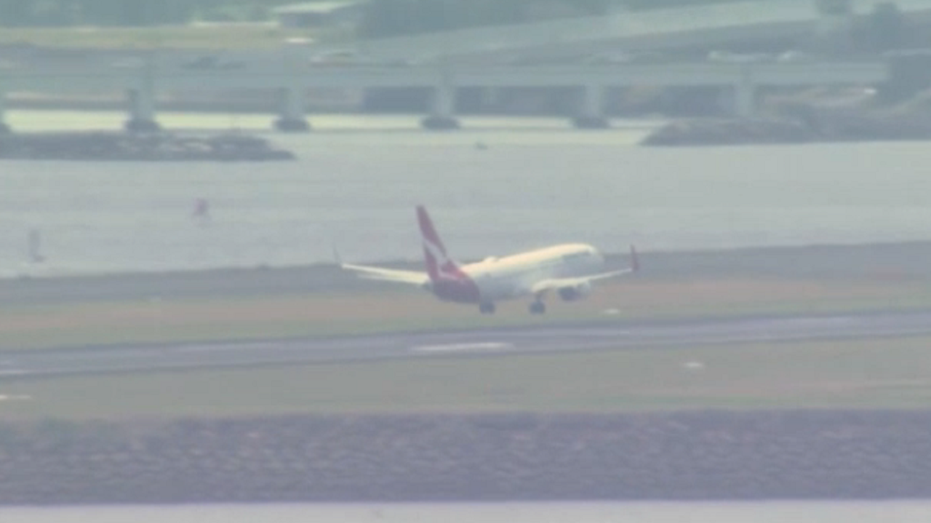 Qantas Flight 144 is seen landing in Sydney, Australia on Wednesday, Jan. 18 following the engine malfunction. (Reuters / Reuters Photos)

That aircraft, which was carrying 145 passengers Wednesday, also is currently being inspected by Qantas' engineers. 

One passenger on that plane told reporters who had gathered at Sydney Airport following its arrival that she heard a "bang" mid-air before the aircraft landed. 

"We didn't realize it was actually the whole engine had gone, we just heard a bang and that was it," she said. 

CLICK HERE TO READ MORE ON FOX BUSINESS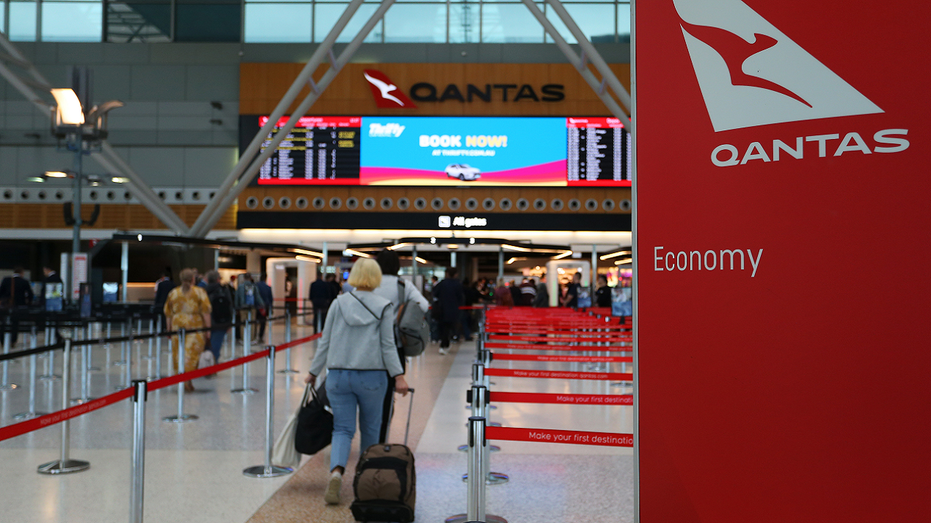 People arrive at the Qantas domestic terminal at Sydney Airport on Aug. 25, 2022 in Sydney, Australia. The incident Thursday was the second affecting the airline in two days. (Lisa Maree Williams/Getty Images / Getty Images)

"Thank God we are here," said another. "We thank the captain profusely for his professionalism. Thank the Lord." 

Boeing, when asked by FOX Business for reaction on Wednesday's incident, said it would defer to Qantas for comment. 

Source: Read Full Article