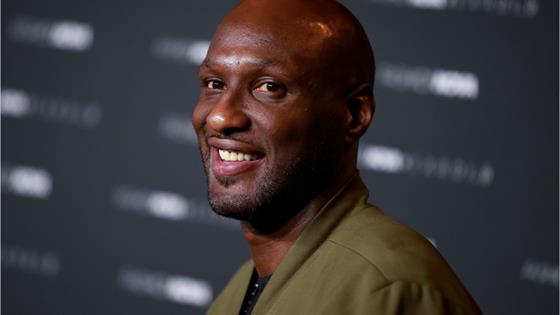 Lamar Odom's fiancée Sabrina Parr is opening up about the their love life.
The health and life coach spoke to Hollywood Life and shared why the couple is abstaining from sex until marriage.
"This is the first time in Lamar's entire life that he has been clean of drugs, marijuana, porn addiction, sex addiction. Him and I don't even have sex, believe that or not," she told the outlet in an interview published Wednesday. "Once Lamar got saved, he developed a relationship with a pastor and there's a lot of things he just wants to grow, areas he wants to grow in, and things he wants to improve on as a man. And as a man, the pastor suggested to him, it's not Godly if Christians like to have sex before marriage. And obviously he's already had sex, so he couldn't cut that out, but he said, 'A great sacrifice to God would be to withhold from sex until you guys got married.' And so, I think he really respects the pastor's opinion and his voice."
Parr said she "explained to Lamar how it honors your woman when you don't touch her, and when you wait, and God repays you for that." Still, she said she "wasn't going to force him either way" and insisted Odom wanted to hold off on having sex until they tie the knot.
"I allowed him to make a decision. But I said, 'Whatever decision you make, let me know,'" she recalled. "And he really made the decision to not have sex with me until we get married, which is kind of why he wants to rush the marriage. But I'm just in no rush. So, he's doing very well with it, surprisingly. I just really thought this would be a struggle for him, just because he's never had to abstain from sex before. I don't think he's ever considered it."
While the two develop intimacy in other ways, Parr admitted waiting until marriage isn't always easy.
"The more I think about it, I try not to think about it. I'm like, 'Oh my god, we're not going to make it,'" she told the outlet. "But I don't know, I think people would just be surprised to know Lamar's and my relationship is really different. It's just more than just we're in love, let's shoot pictures, and let's go to the movies. It's really got a lot of substance and we get a lot done. And we're very busy with each other, we're not just laid up cuddling. So, there's a lot of things that we do that doesn't even create an environment for sex."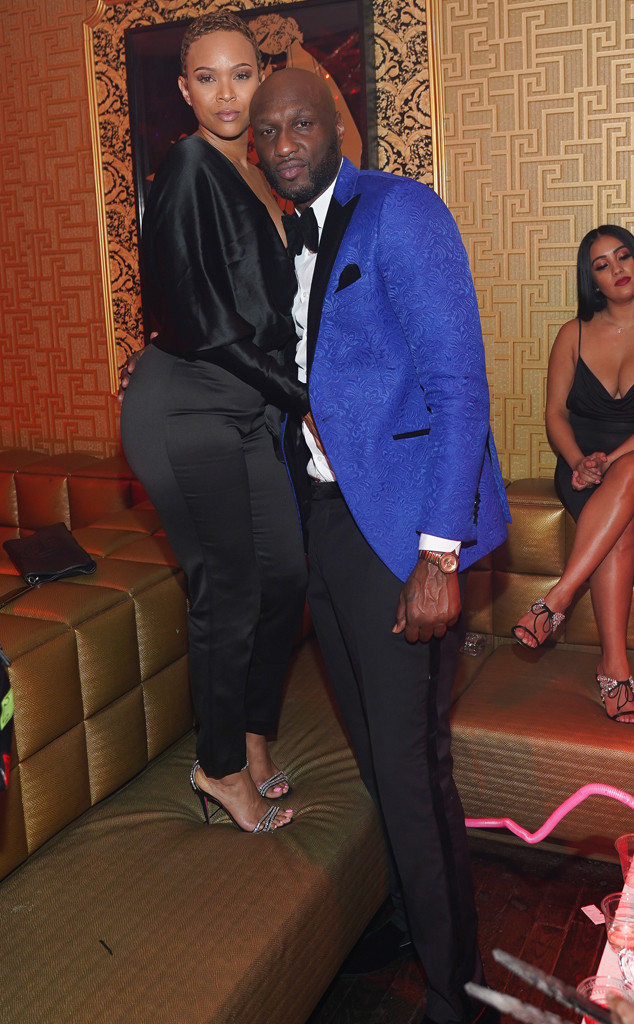 Prince Williams/Wireimage
Parr and Odom sparked romance rumors in August 2019. The former NBA pro then popped the question in November. He once described their relationship as "the most serious and committed relationship I've ever been in with a woman."
Odom was previously married to Khloe Kardashian. The two wed in 2009 but filed for divorce in 2013. In 2015, the Keeping Up With the Kardashians star paused the divorce to help take care of Odom after he experienced an overdose. The Good American head then filed for divorce again in 2016 and it was finalized that same year.
To read the full interview, visit Hollywood Life.
Watch the 2019: What E! Year end-of-year special Tuesday, Dec. 17 at 10 p.m.! E! News returns Monday morning, Jan. 6 at 7 a.m.!
Source: Read Full Article