We've recently written about Prince Charles being considered for a small role in Bond 25, though we also broached the forgotten memory of Meghan Markle once being considered as a Bond Girl finalist. The irony of this alone isn't lost on anyone, even if the royals maybe want everyone to forget.
These contrasts of who should be allowed to act in a Bond film bring back the old playbook of Bond movies being strictly for guys. You could also say it's a bit hypocritical for Charles (or even William and Harry) to act in a Bond film when Meghan had to give up her acting career.
What are the real details here? Is there any chance of Harry demanding Meghan be in the film if the princes act in place of their father?
If Charles acts in Bond 25, it'll likely be a short cameo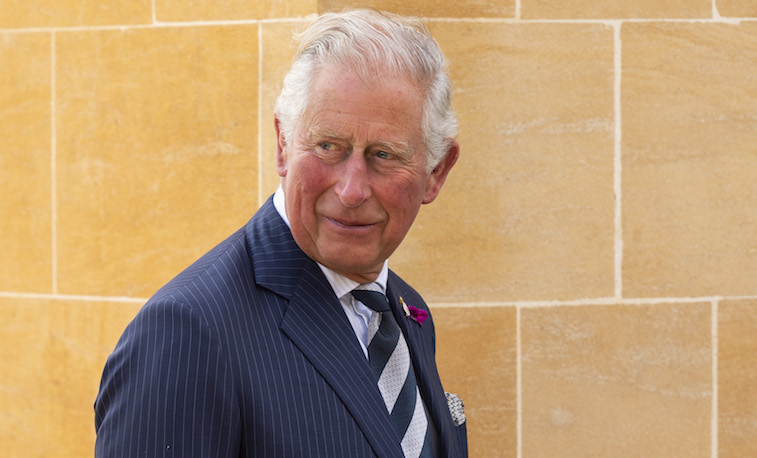 It's been seven years since that entertaining short film of Queen Elizabeth interacting with Daniel Craig's James Bond during the opening ceremony of the 2012 Summer Olympics. If you remember this segment, it had the queen parachuting out of a helicopter over the stadium in London.
Of course, the jumper really wasn't her, but the real queen acted well during the earlier bits with Craig.
To date, it's her only "acting role" in anything halfway fictional. Since she did so well, it makes you wonder if she couldn't have just played herself in the past when so many other actresses have portrayed her.
All the acting parodies (in one of The Naked Gun sequels) to The Crown may not be quite as good as the real deal.
Prince Charles has also been depicted by actors a few times, not including one real-life cameo 20 years ago in British soap opera Coronation Street. Seeing him portraying himself in a Bond movie would set the record straight about how he is as a dramatic actor.
We've recently said it's possible he's a better actor than his sons would be based strictly on his interest in the higher arts and his world experience.
What everyone wants to know now is whether he'll really accept the Bond role or step aside to let William and Harry have cameos.
Does Charles realize how hypocritical it would be with Meghan giving up her acting?
Based on Charles's strong acceptance of Meghan Markle into the family, we think he fully understands the role she plays in educating the male aristocracy in how they view women. Charles is far too astute not to understand that women have been treated shabbily for far too long in all career categories, including the royals.
You have to wonder if he's thinking this over as he contemplates taking a role in Bond 25. No doubt he hasn't forgotten his daughter-in-law had to give up her lucrative acting career to become the human vessel of royal heirs. Not that Meghan probably couldn't act if she didn't want to.
Other than the queen looking askance, there isn't any royal protocol involved in saying a former actress couldn't act again. Should Charles bow out of Bond 25 to let Harry and William do the cameos, Harry may insist Meghan becomes involved herself.
Having Harry and Meghan in the plot of Bond 25 would add real legitimacy and excitement, if also being very meta a couple of years after Meghan contemplated becoming a Bond Girl.
Will there be an internal royal battle over who appears in Bond 25?
We can't imagine Prince Charles would be the type to throw a fit if it turns out he doesn't appear in the new Bond movie. As much as the Windsors appear to love British pop culture and Bond films, he seems far too mature to not make it a big deal one way or the other.
Since Harry and Meghan are the true faces of the royal family future, they deserve the spotlight, no matter if in the film for a few minutes.
Or, maybe the queen will nix any family involvement whatsoever. Perhaps she knows when it comes to acting, too many egos can get in the way, hence taking the focus off the royal duties she wants her family to continue focusing on for years to come.
Source: Read Full Article