Kate Bush fans are not happy that her music is trending because of Stranger Things. The famous Netflix series has changed the way viewers perceive music in film and television. Taking place in the 1980s, Stranger Things is bringing older music to a younger audience. However, some longtime Bush fans hate that her music is becoming popular through the series and want her to stay obscure.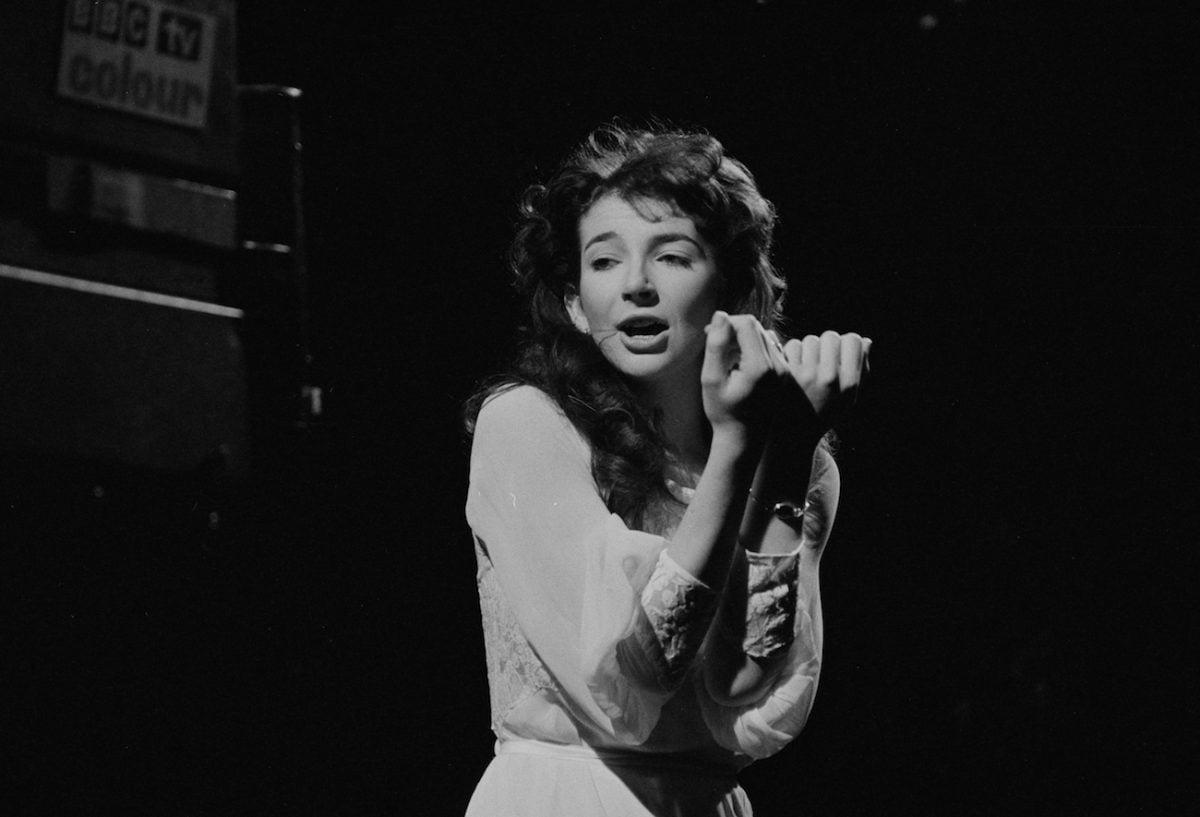 'Running Up That Hill' is trending because of 'Stranger Things'
The 63-year-old English singer's music profoundly affects Max Mayfield in Stranger Things 4. Her favorite song is "Running Up That Hill," which eventually saves her life. Naturally, people started searching about Bush and playing her music.
Then, "Running Up That Hill" re-entered the Billboard Hot 100 at No. 8, giving Bush her first U.S. Top Ten hit. When Bush released the song in 1985, it peaked at No. 30.
According to Deadline, the track skyrocketed to No. 1 on the iTunes chart shortly after the May 27 season premiere of Stranger Things 4. In Bush's native U.K., the song sits at No. 6 this week, almost at its original No. 3 peak.
On Spotify, the song is now Bush's most-streamed song, putting "Wuthering Heights" second. NPR reports that it has seen an 8,700% increase in global streams throughout one weekend. "Running Up That Hill" has even dethroned Harry Styles' "As It Was" on the Spotify Top 50 playlist in the U.S.
Bush has even released a statement saying she's a huge fan of Stranger Things and that it's "all really exciting" that her song is trending again. "Thanks very much to everyone who has supported the song," she wrote. "I wait with bated breath for the rest of the series in July."
However, some of Bush's most loyal fans aren't as happy about this new development.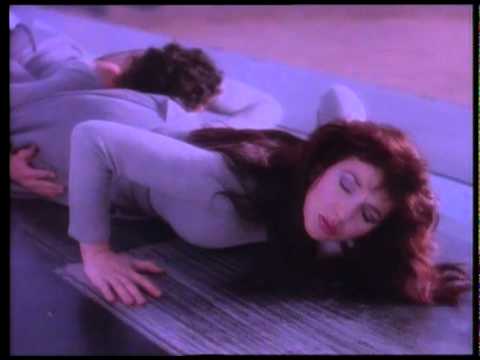 Some Kate Bush fans are not happy that she's trending because of 'Stranger Things'
Longtime Bush fans are not pleased about her music trending because of Stranger Things. Some say that if Bush was so good, why didn't anyone give her more attention from the start? Meanwhile, some are disgusted that her music is becoming mainstream.
Paper Magazine writes that these fans "were happy with their niche taste in her music are less than thrilled with people discovering her through Stranger Things, of all things."
One fan on Twitter wrote that he was disgusted that fans are now calling Bush's music the "Stranger Things songs." Another fan pointed out that Bush's music isn't full of (now) mainstream hits like "Running Up That Hill." They wrote, "can't wait for all the kids who discover kate bush from stranger things to check her spotify, put on her most recent album, and listen to a 14-minute song about having sex with a snowman."
Another wrote, "Kate Bush did not go through wuthering heights, run all the way up that hill to make a deal with god & shout babooshka for y'all to be finding out about her in 2022!"
Meanwhile, another loyal fan posted a picture of two rollercoaster carts passing each other, one carrying a bunch of angry zombies and the other carrying ordinary people. They captioned the photo, "The teens discovering Kate Bush via Stranger Things meeting the coalition of witches, former goths and Sylvia Plath-reading homosexuals who've stanned her their whole lives."
Bush fans have been extremely loyal to her over the decades and have done various things to get her out of hiding. According to the Guardian, Bush's retreat from the spotlight between 1993 and 2005 was the subject of a documentary film called Come Back Kate. It follows die-hard fans as a woman who'd never heard of Bush becomes a Kate Bush tribute act.
In 2013, 300 Kate Bush impersonators, both male and female, re-enacted her video for "Wuthering Heights" in Brighton's Stanmer Park.
So, it's safe to say that Bush has an army of fans. Bush's most loyal and longtime fans love her because she isn't mainstream. She's an outsider, just like them. Now, because of Stranger Things, Bush's music is becoming mainstream. They feel like their world is upside down. The world Bush painted for them is no longer theirs.
Other Kate Bush fans think it's great her music is reaching a bigger audience now
Meanwhile, some of Bush's fans think it's great that her music is reaching a new audience thanks to Stranger Things. Daily Beast asked where younger generations are supposed to find older music? "Not every teenager is frequenting record stores in hunt for classic music to listen to when Harry Styles just released a new album," they wrote.
"I don't give af how or what introduces kids to music like Kate Bush or Fleetwood Mac," a Twitter user wrote. "What matters is that these legends endure and life on. As they f***ing should."
One person wrote, "People being Kate Bush hipsters. Let the kids discover some good music for once," while another commented, "Y'all have GOT to get a basic understanding that not everyone discovers things at the same time, that Kate Bush's heyday was the 70s/80s, and that young people are not required to have a monolithic knowledge of pop culture."
However, the bigger problem with some longtime Bush fans is that her music is trending, period. They'd rather she stay in obscurity so they can have her, not Gen. Z.
Source: Read Full Article