While Below Deck's Kate Chastain says she has no idea how she would have managed Lexi Wilson on Below Deck Mediterranean, she revealed what she would have done in chief stew Katie Flood's shoes. She said one problem is that Wilson knows that Flood is empathetic and probably a little stunned with how to handle Wilson. "Dogs, bees, and Lexi can sense fear," Chastain joked to Showbiz Cheat Sheet. "And Katie is showing her cards too much. She has already lost the war, I fear." So if she was in charge, what would she have done?
Kate Chastain shares how she would have handled the Lexi Wilson situation
Chastain is asked what she would have done with Wilson on a regular basis. "And, for the first time in my life I have no answer," she said on Another Below Deck Podcast. "Because there is no right answer for Lexi. There just isn't." But the podcast hosts asked Chastain if Wilson could have been easily replaced what would she have done.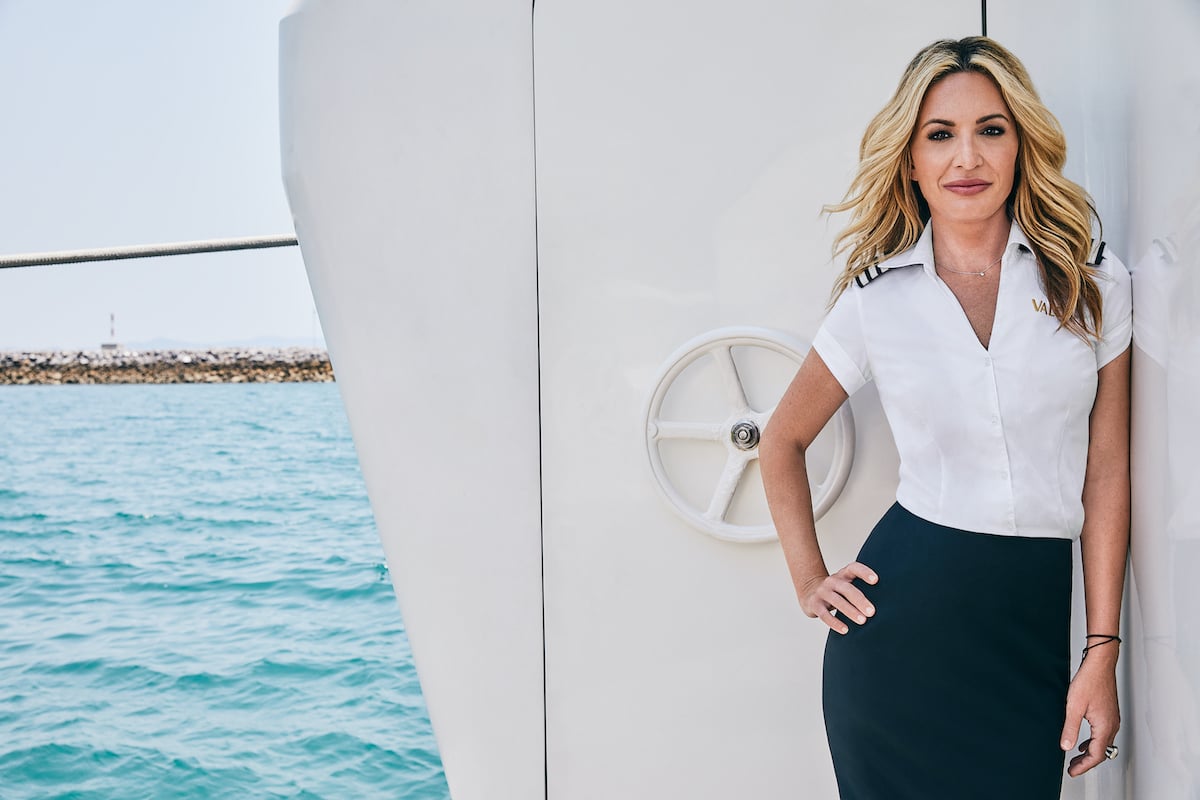 "Oh yeah, I would fire her," Chastain said. "But I thought people meant like besides fire her, how would you manage her? But yeah I would have fired her, yeah."
Katie Flood would have replaced Lexi Wilson on 'Below Deck Mediterranean' if it was her second season
Flood told Showbiz Cheat Sheet she would have fired Wilson if it was her call, but also if this hadn't been her first season. Below Deck Sailing Yacht chief stew Daisy Kelliher thinks that Flood would have pushed harder to have Wilson replaced if this was her second season. "Exactly, 110%," Flood told Showbiz Cheat Sheet in response to Kelliher's theory. "And also it's a new environment for me. Yes, I'm doing my job, I've worked on yachts for seven years."
"And so that's a different dynamic and it was new to me, so I was navigating that side of it," she remarked about learning to work with a camera on her. "There's all these little things that I think the viewers don't see or don't really understand. And it's not as black and white. It's not just like, 'OK, get off the boat.'"
"Captain Sandy talked about it and it was Covid," she added. "And it's like we just tried. And basically like she was going through a sh–t time and why bait someone when they're down even though they acted out of line. But we just tried our best to try to get through it, really."
Kate Chastain would have kept Delaney Evans on board
Chastain added that in the conundrum where the crew had to all switch cabins, plus split the tip with an additional new crew member would have meant, "I would have fired Lexi right away."
"I would have been like listen, one day try out," she said about new fourth stew Delaney Evans. "She's got a better attitude, she hasn't like pissed off the entire crew. And she's doing the job. And she's not taking naps, eating chips. Throwing sass."
Flood also agreed but shared that the decision if Wilson stayed on the crew was up to Yawn. "The decision [to keep Wilson] was never up to me," Flood shared on her Instagram story. "I tried my best to keep the boat moving as charters went on, I wasn't happy about it, but just put my head down and kept going. Also, all the crew was asked to try to move forward, so that's [what] we did." 
Source: Read Full Article