T-minus eight days until The Bachelorette premieres, and ABC just dropped a bombshell of a trailer that will have you drumming up conspiracy theory after conspiracy theory.
We already know that Clare Crawley and Tayshia Adams' season is going to be the most dramatic one yet, but according to this new trailer, it's going to be filled with tears and possible walk-outs by the contestants.
The trailer starts off the way most do, with Clare super excited about this journey and the contestants prematurely envisioning their walk down the aisle. (Seriously, I hope the dude who already said he sees them getting married at the very start of the season wasn't too devastated when everyone found out Clare about Clare and Dale Moss.) After that, the trailer took a turn and showed one of her contestants crying and saying "it's just scary" after Clare asked someone if everyone there was lying to her. Then! One guy can be heard saying, "How about the 15 of us walk out?," which is so dramatic and ominous.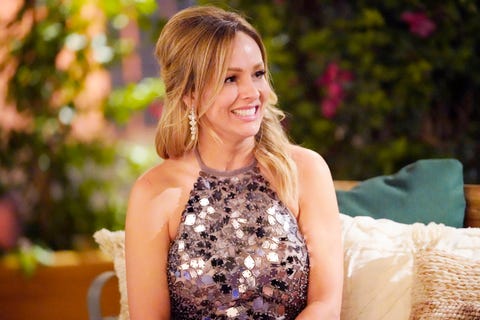 Of course, ABC didn't give any hints what that proposed walk-out was about, but would anyone be surprised if it was because Clare supposedly fell madly in love with Dale almost immediately and there was no use in any of them staying?
But we do see #TheBachelorette in your future 🔮 pic.twitter.com/jlx0Mrggbg
The trailer ended abruptly with someone running after Clare before showing her crying somewhere outside. The drama of it all, amirite?! Too bad we'll have to wait a little bit longer to see how this all unfolds.
Source: Read Full Article