Nathalie Emmanuel, who played the loyal advisor Missandei on Game of Thrones, saw her time on the show as much more than a job. She made life-long friendships during her time as Daenerys Targaryen's (Emilia Clarke) closest friend. Her sudden and shocking death enraged many fans, as she was a beloved fan-favorite and an essential member of the Targaryen family. As Missandei, Emmanuel walked away with a close friend in Clarke, whom she says inspires her.
Nathalie Emmanuel says Emilia Clarke inspires her
Emmanuel sat down with Peopleto talk about her time on the show and the friendships she made along the way. "Emilia,as a friend and colleague, is just such a joy," Emmanuel said. "I really havethoroughly loved working with her. I loved learning from her. And we just checkin with each other every so often."
She cherishes their unique friendship and admires how Clarke immediately got back to work after undergoing brain surgeries for two different aneurysm growths she had. "I remember coming back to work and hearing about (her surgeries) and being like, 'Wow, it's just so crazy and there you are, ready to go back to work.' She's such a beast. As a woman, she really picks herself up and keeps going."
Emmanuel also told People that Clarke is a true inspirationdoing incredible work for others. "She's really inspiring, I'm so proud ofher," she said. "And then what she's chosen to do with that experience, to helpother people, is so amazing and I'm just incredibly happy for her and howimportant her work is."
Missandei's death sparked outrage with fans and is a lesson about representation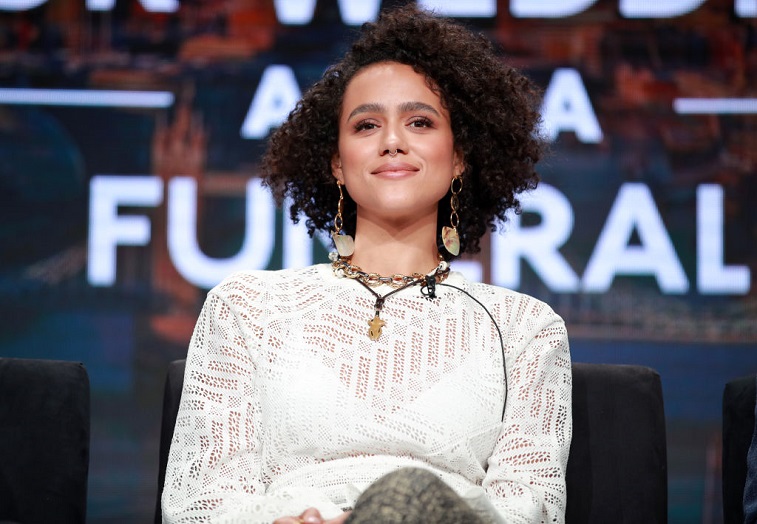 Emmanuel's character Missanedei was killed in the finalseason of Game of Thrones in the worst way. She was captured by Cersei(Lena Headey) and put back in chains. She had already escaped slavery with Daenerys,and is beheaded in front of her best friend as well. In the end, Missandeifaced her death with great courage, telling Daenerys to light it all up withDrogon and burn it all to the ground, which she did.
Emmanuel spoke with EntertainmentTonight about her character's death at Hulu's Television CriticsAssociation summer press tour. "It sparked a conversation aboutrepresentation and the treatment of actors of color, which I think is verywelcomed. It should be had, absolutely," explained Emmanuel. "I thinkit's really important to say… I was given so much to do with Missandei overthe course of the seasons that I was in, and the beautiful scenes and wordsthat I got to say, like, and the kind of nuance of the scenes that I got to dowas so amazing. But there is a wider issue of representation."
Emmanuel stars in Hulu's 'Four Weddings and a Funeral'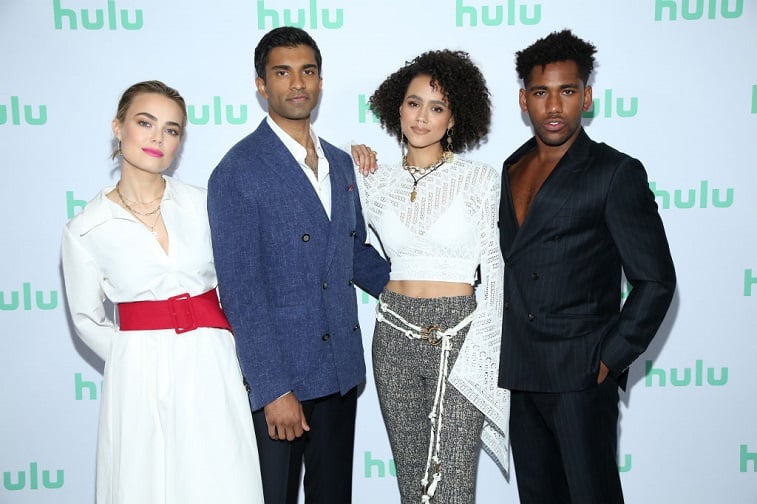 Her latest venture is Hulu's Four Weddings and a Funeral,which has just started to be released on the streaming platform, with new episodesof the miniseries airing on Wednesdays. The new series is adapted from the 1994movie by Richard Curtis. Emmanuel spoke with Varietyabout working on the new series.
"It's a very modern take on the messiness of life,friendship and love, which is true to the movie but in a much more moderncontext," explained Emmanuel. "The casting is much more inclusive andculturally diverse, and that's really cool. It's very 2019. It's young peoplefiguring out their lives with all the technology and the way that's changeddating. But we also pay tribute to some of the more famous moments in thatmovie and other Richard Curtis movies."
Emmanuel is a household name after her exemplary work on Gameof Thrones. It will be interesting to see what she decides to put her mindto next after Four Weddings and a Funeral.
Source: Read Full Article