Grey's Anatomy Season 18 just returned from a long hiatus, but it looks like the midseason break is coming up sooner than you think. So when is the Grey's Anatomy winter finale in 2021? The date might disappoint some fans, but it looks like there's plenty to look forward to.
When is the 'Grey's Anatomy' Season 18 winter finale in 2021?
Following the new Grey's Anatomy episode on Dec. 9, there will be only one episode left in 2021. ABC confirmed with Showbiz Cheat Sheet that the winter finale will be Grey's Anatomy Season 18 Episode 8, "It Came Upon a Midnight Clear," on Thursday, Dec. 16.
Caterina Scorsone teases what happens in the 'Grey's Anatomy' midseason finale
On Dec. 7, Caterina Scorsone, who plays Amelia Shepherd, teased what's coming up next in Grey's Anatomy Season 18 when speaking with Us Weekly. The actor gushed over the current season, noting that the writers are "reinventing" the show to "keep the stories fresh." She also teased an upcoming storyline for Amelia and a "big situation" coming up as Grey's Anatomy nears its winter finale ahead of the midseason break.
"My character, in particular, has a very new storyline, and it's pretty exciting. There are high stakes," Scorsone said. "We're actually headed toward the midseason finale, so we have two episodes left, and there's a big situation that's about to be unfolding."
Meanwhile, Scorsone hinted that there are more stories to tell beyond Grey's Anatomy Season 18. But ABC has yet to confirm whether the show is renewed for season 19. So fans will have to watch what happens next.
"I feel like Grey's is like everyone's family member, and we don't just want to get rid of our family member because they turned 18," Scorsone said. "So we just keep loving everybody."
ABC reveals what to expect from 'Grey's Anatomy' Season 18 Episode 8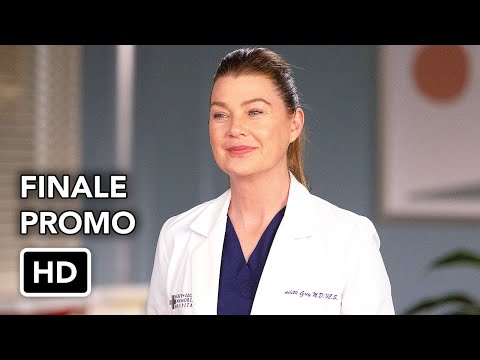 Whatever happens to the future of Grey's Anatomy beyond season 18, we still have to get through the midseason hiatus first. But whenever the winter premiere airs in 2022, Scorsone's comments suggest something big is coming. Meanwhile, ABC's description for Grey's Anatomy Season 18 Episode 8, and it seems like everyone will be gearing up for the holiday season. The synopsis says:
The doctors of Grey Sloan Memorial celebrate the holidays; Hamilton [Peter Gallagher] and Meredith prepare for a milestone on their project; Link [Chris Carmack] wants to spend the holiday with Amelia and Scout as a family; Schmitt [Jake Borelli] is faced with a difficult decision during surgery.
That said, the Grey's Anatomy Season 18 Episode 8 promo trailer paints a very different picture. The preview hints the winter finale will leave fans on the edge and suggests that Owen Hunt (Kevin McKidd) could die because of a car crash. Stay tuned.
Source: Read Full Article