Honestly we hope this isn't just a joke and Kimmel's "Jimmy Kamel" will actually be at the game
But of course, Kimmel being Kimmel, he was less interested in Raymond's generally appropriate-for-all-audiences suggestions. Kimmel wanted the LA Bowl to have something reflecting Los Angeles more specifically. They were all legit funny so here, see them all for yourself: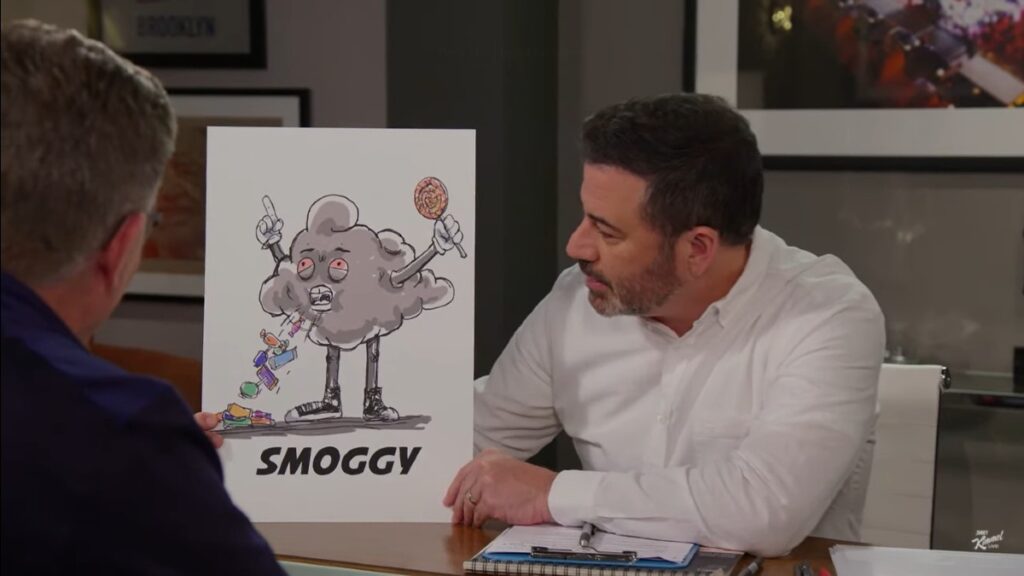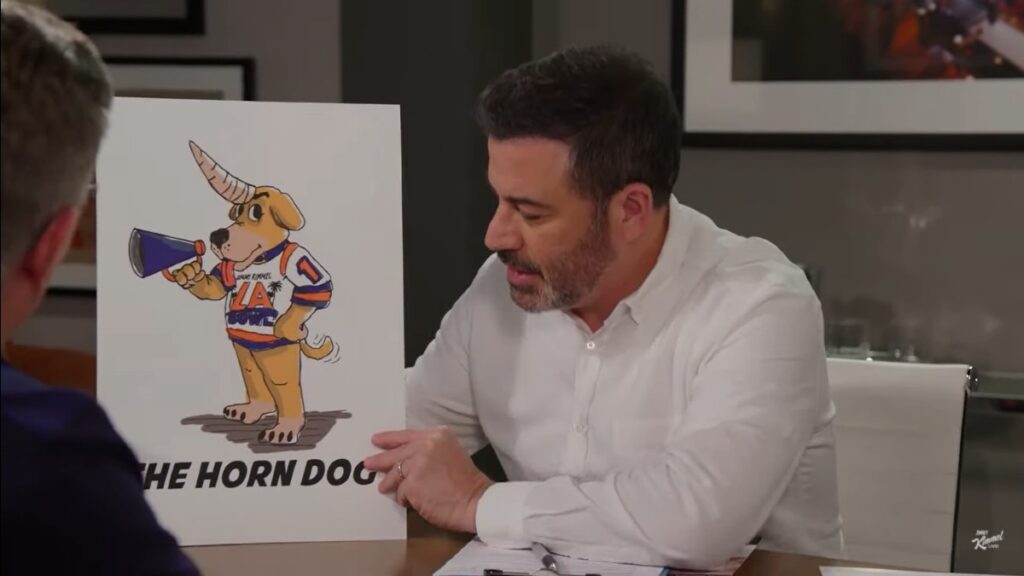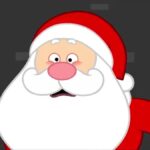 At that point, Kimmel and Raymond agreed to do a deep dive and come up with something that sort of combined the best ideas from Kimmel's suggestions. At this point, the video ended and onstage, Kimmel unveiled the (we hope) final form of the Jimmy Kimmel LA Bowl mascot: Kimmy Kamel that pukes. It's so ridiculous it's honestly brilliant, as you'll see here: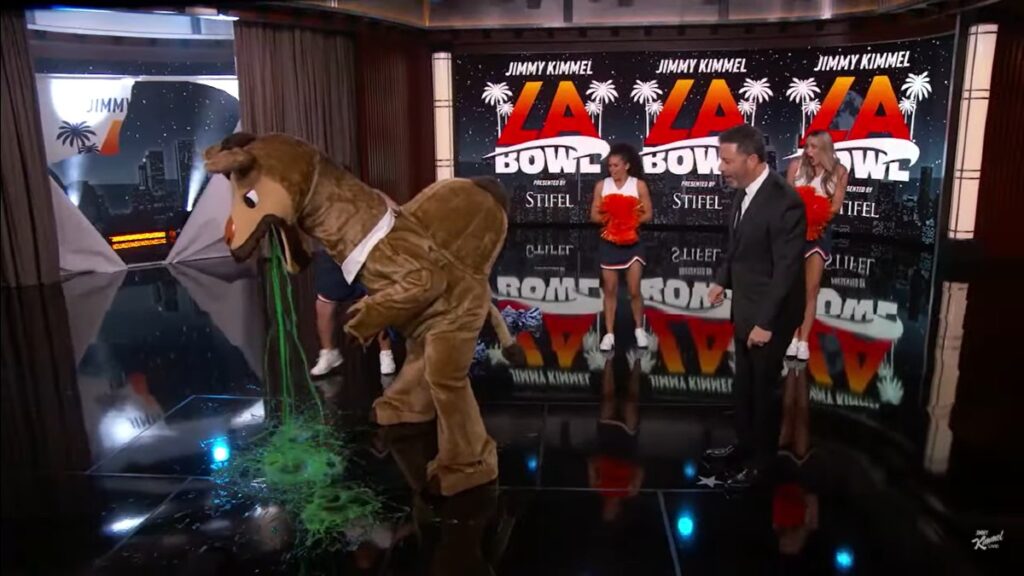 We really hope this wasn't just a gag for "Jimmy Kimmel Live," because we intend to tune into the LA Bowl and we demand to see Jimmy Kamel puking all over the place any time a camera points at him.
As we said, you can watch the whole thing above. The Mascot stuff begins just after the 7-minute mark.
Source: Read Full Article