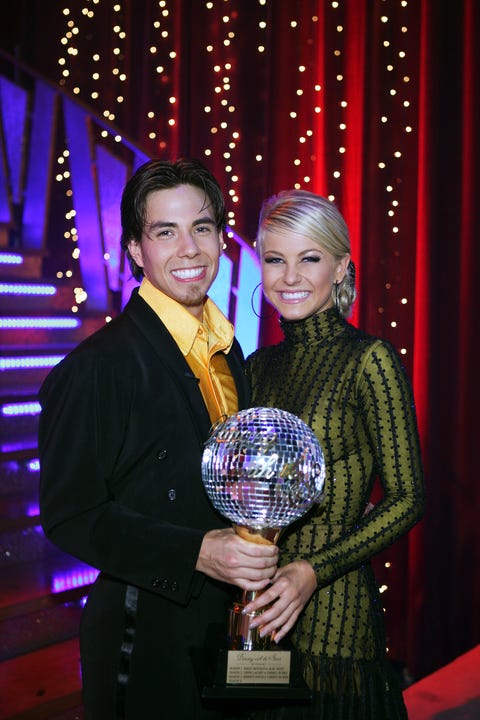 Season: 4
Runners Up: Joey Fatone & Kym Johnson
About Apolo: He's a not-at-all casual *eight*-time Olympic track speed skating medalist. I mean…his talent.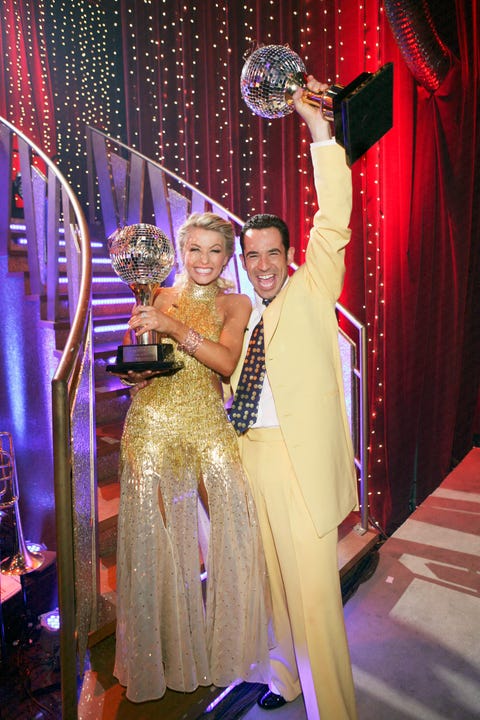 Season: 5
Runners-up: Mel B & Maksim Chmerkovskiy
About Hélio: He's a Brazilian race car driver who won the Indy 500 three full times, no bigs.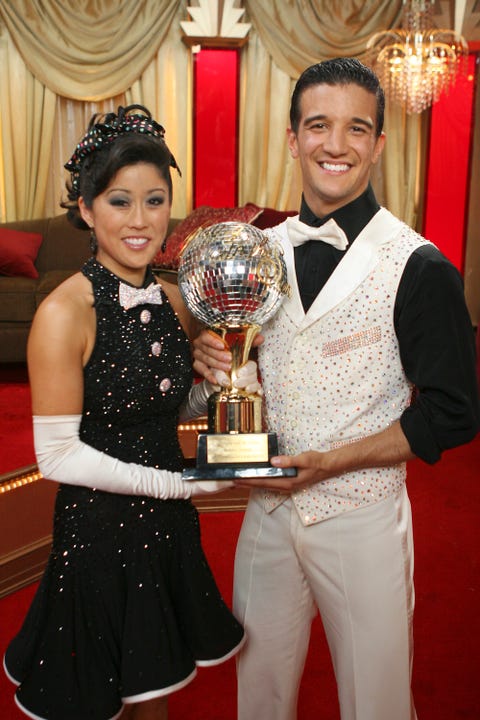 Season: 6
Runners-up: Jason Taylor & Edyta Śliwińska
About Kristi: She's just casually one of the most famous Olympic figure skaters ever. I'm sure this Mirror Ball Trophy will look great next to all her medals!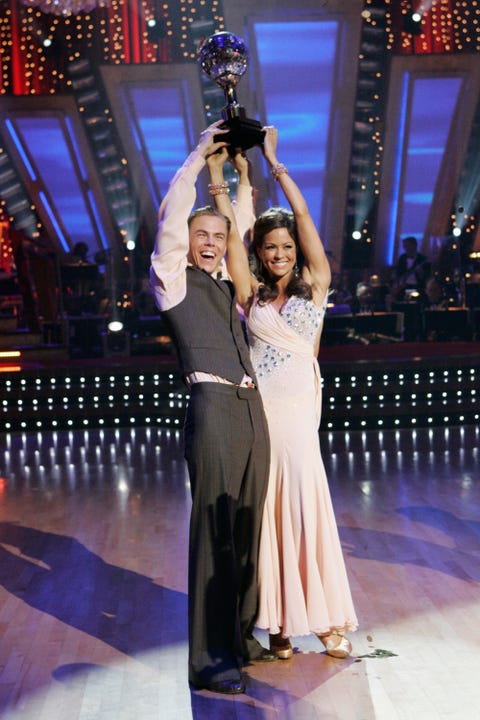 Season: 7
Runners-up: Warren Sapp & Kym Johnson
About Brooke: Ironically, you probably know Brooke best from co-hosting DWTS Seasons 10-17, but she's also an actress!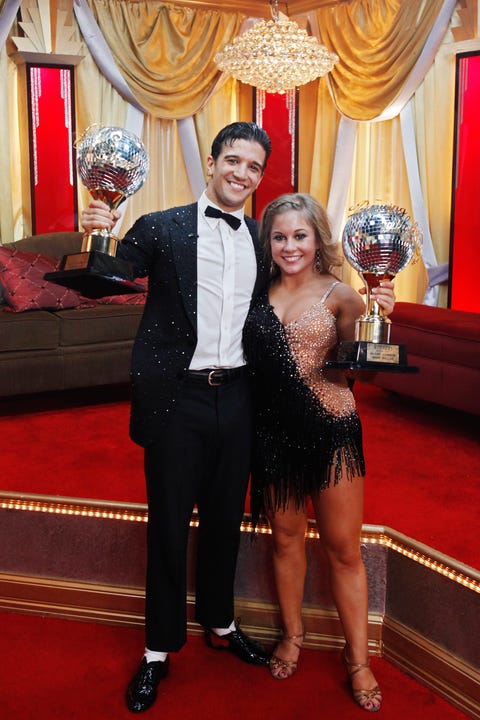 Season: 8
Runners-up: Gilles Marini & Cheryl Burke
About Shawn: Just another casual Olympian! Shawn is a 2008 Olympic balance beam gold medalist, and also the 2007 all-around World Champion.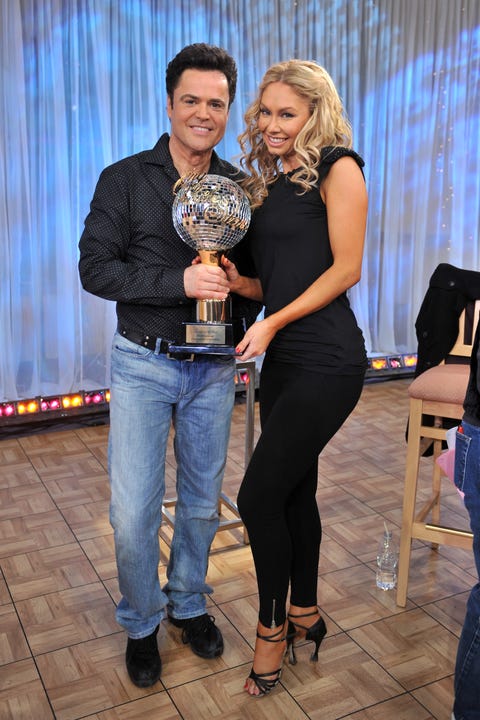 Season: 9
Runners-up: Mýa & Dmitry Chaplin
About Donny: Meet the man who recorded "I'll Make a Man Out of You" from Mulan, otherwise known as the most famous member of sibling group The Osmonds.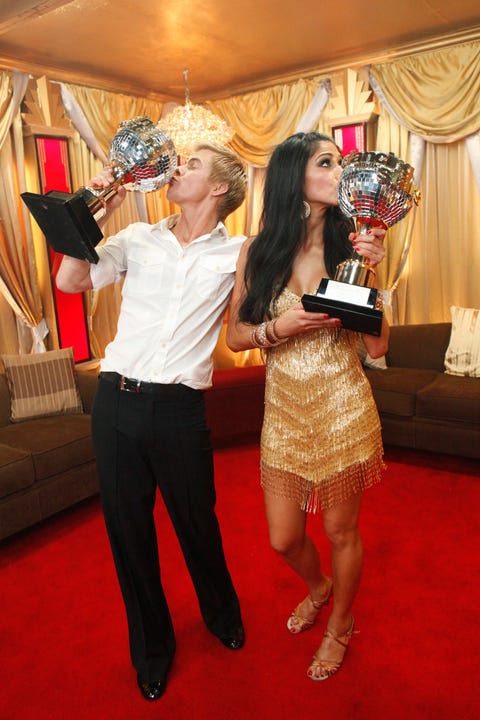 Season: 10
Runners-up: Evan Lysacek & Anna Trebunskaya
About Nicole: I mean…she is only THE lead singer of The Pussycat Dolls. Need I say more?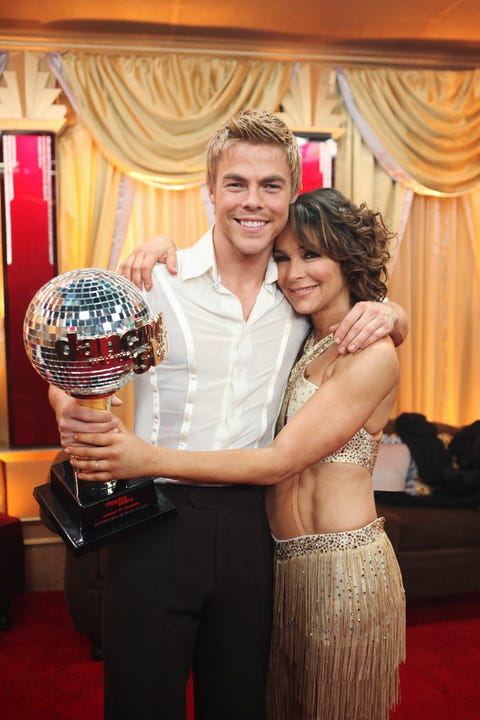 Season: 11
Runners-up: Kyle Massey & Lacey Schwimmer
About Jennifer: To me, she'll always be the sister from Ferris Bueller's Day Off, aka my personal hero.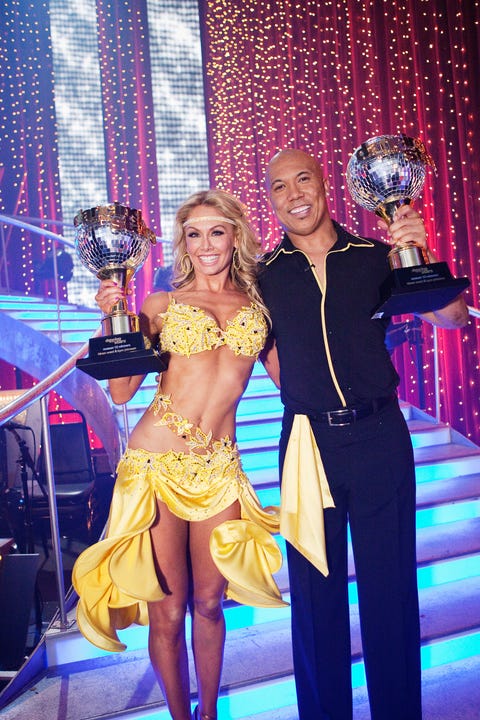 Season: 12
Runners-up: Kirstie Alley & Maksim Chmerkovskiy
About Hines: A football coach, former wide receiver, and Super Bowl MVP, Hines has also had cameos in The Dark Knight Rises and The Walking Dead.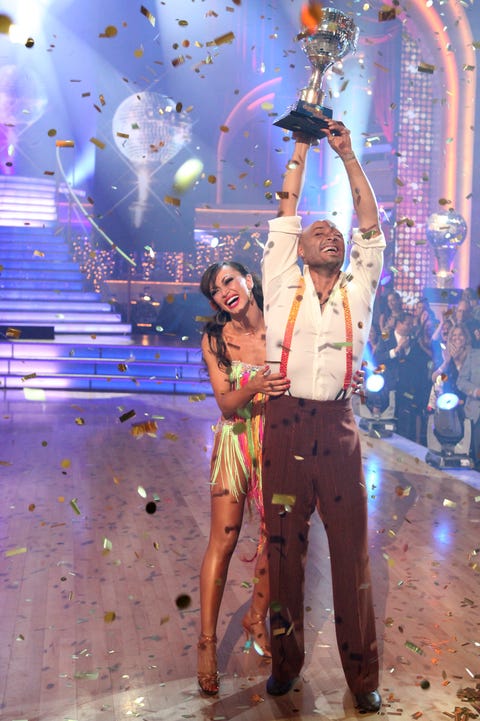 Season: 13
Runners-up: Rob Kardashian & Cheryl Burke
About J.R.: An actor, veteran, and motivational speaker, J.R. has appeared on All My Children, and really knows how to pull off a pair of suspenders.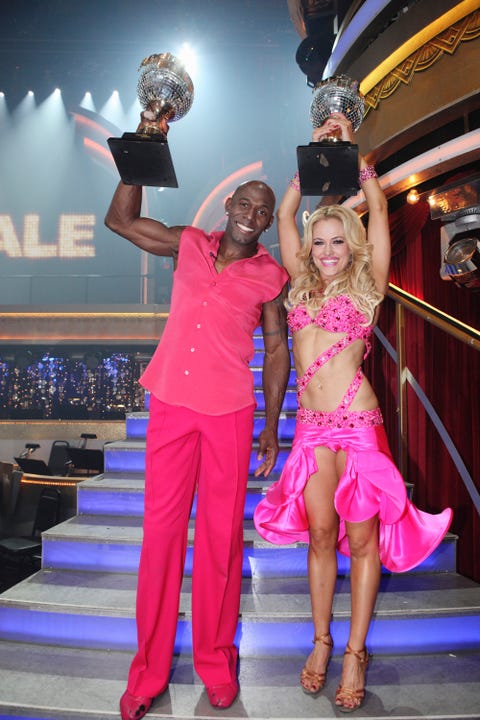 Season: 14
Runners-up: Katherine Jenkins & Mark Ballas
About Donald: He played for the Green Bay Packers and helped them win the Super Bowl XLV! Again, almost as impressive as the Mirror Ball Trophy. Almost.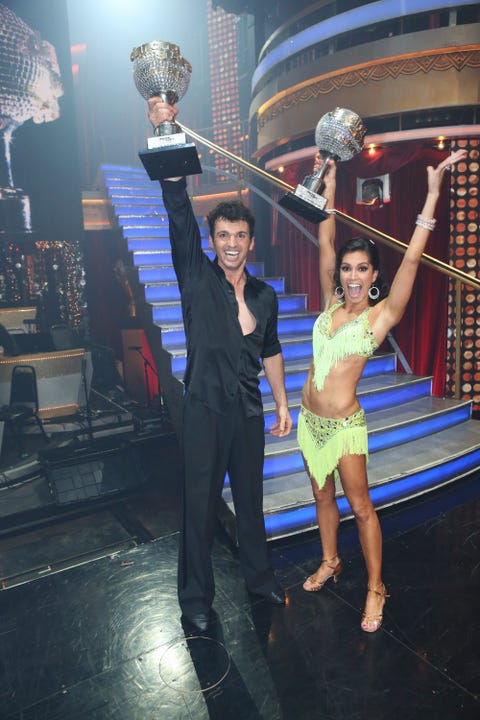 Season: 15
Runners-up: Shawn Johnson & Derek Hough
About Melissa: Um, she won The Bachelor only to have Jason Mesnick break up with her for Molly Maleney in what might actually have been the most dramatic season ever.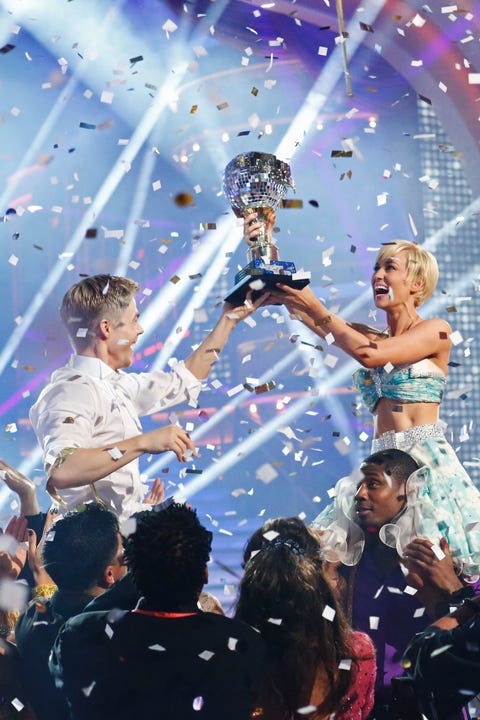 Season: 16
Runners-up: Zendaya & Valentin Chmerkovskiy
About Kellie: If she looks familiar, that's because Kellie was a star on American Idol and has since had a pretty successful country career!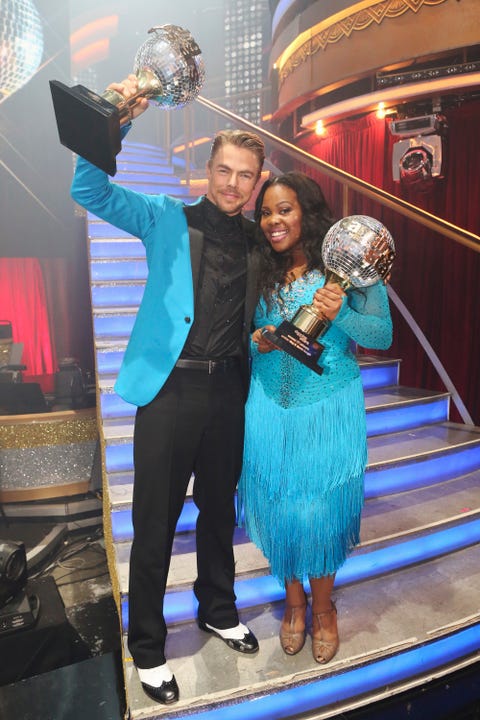 Season: 17
Runners-up: Corbin Bleu & Karina Smirnoff
About Amber: Not only was she in Glee, duh, she's a Grammy-nominated singer and starred in the Dreamgirls musical.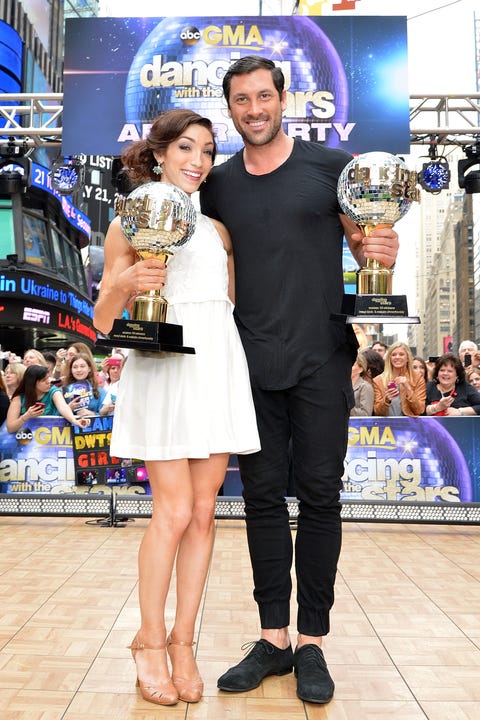 Season: 18
Runners-up: Amy Purdy & Derek Hough
About Meryl: You guessed it, she's yet another Olympic ice dancer who happens to be just as talented off her skates.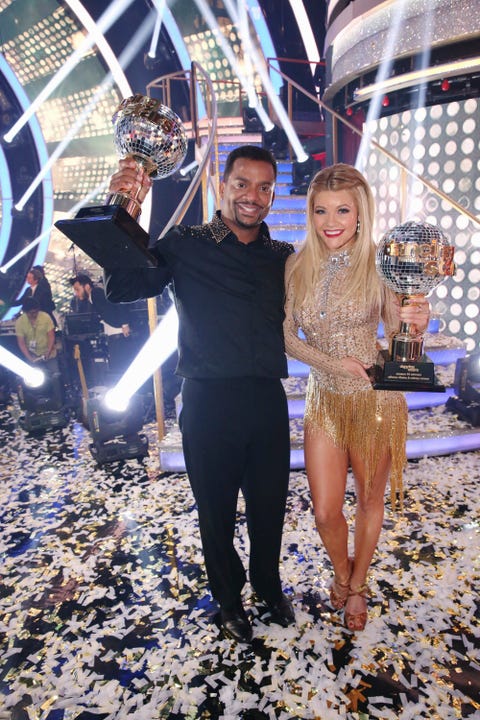 Season: 19
Runners-up: Sadie Robertson & Mark Ballas
About Alfonso: Not only does he host America's Funniest Home Videos, he played Carlton on The Fresh Prince of Bel-Air!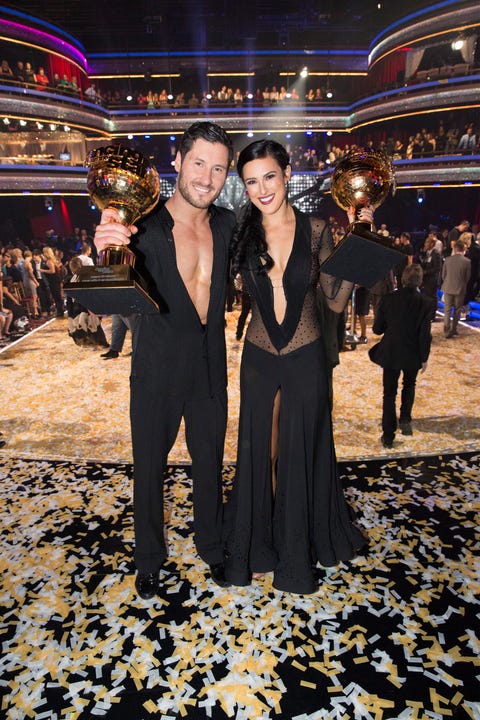 Season: 20
Runners-up: Riker Lynch & Allison Holker
About Rumer: She's well-known for being Bruce Willis and Demi Moore's daughter, but I stan Rumer for her movies—nay, films—The House Bunny and Sorority Row.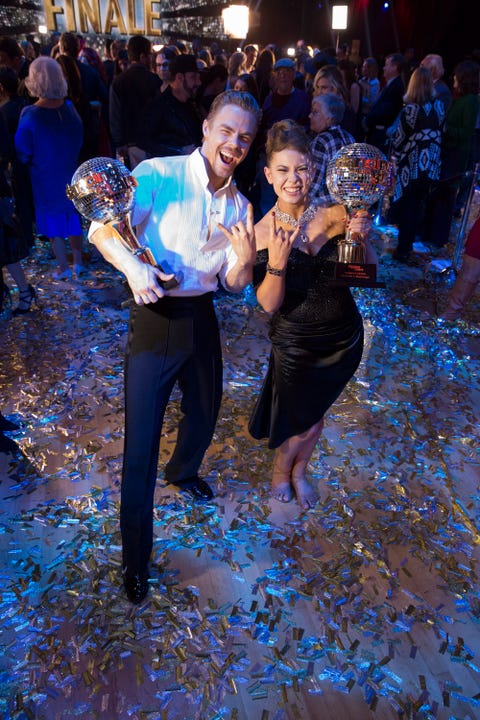 Season: 21
Runners-up: Nick Carter & Sharna Burgess
About Bindi: She's Steve Irwin's daughter and a successful conservationist and zoo operator who chills with animals all day (dream job).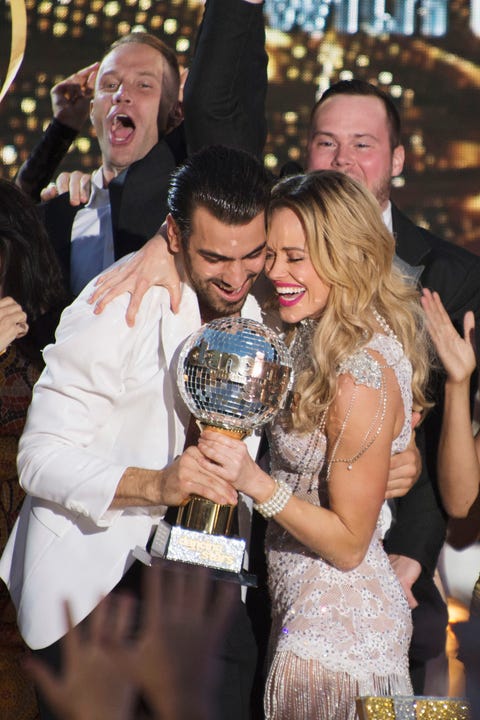 Season: 22
Runners-up: Paige VanZant & Mark Ballas
About Nyle: This handsome guy is a model and deaf activist who won America's Next Top Model Cycle 22 before competing on DWTS.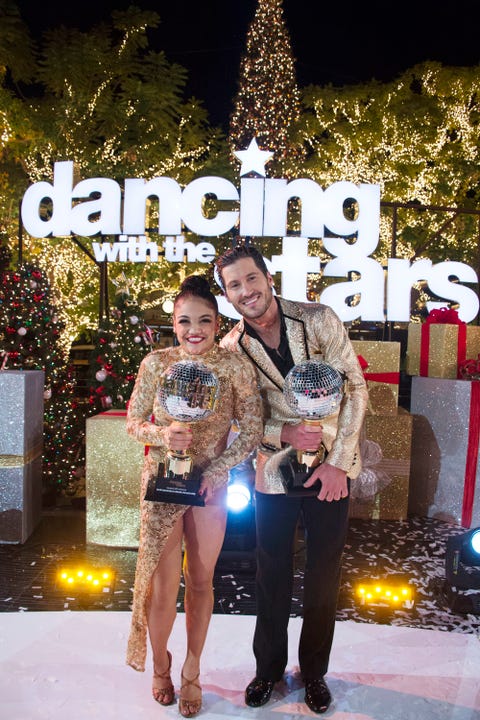 Season: 23
Runners-up: James Hinchcliffe & Sharna Burgess
About Laurie: She competed in the U.S. women's gymnastics team's Final Five in 2016 and took home a gold medal, baby.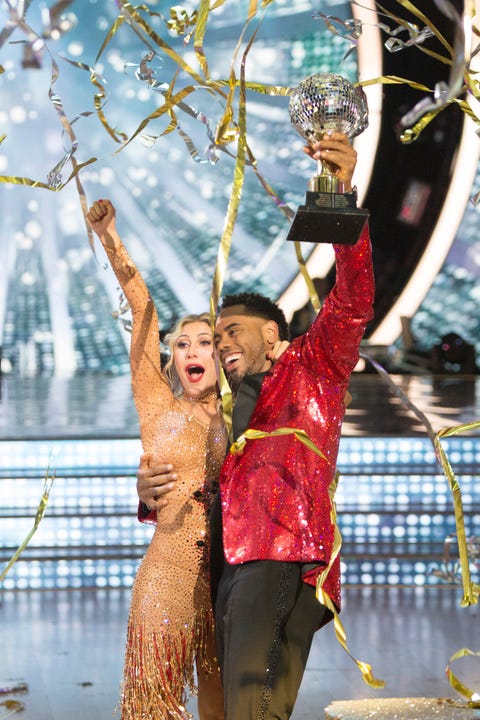 Season: 24
Runners-up: David Ross & Lindsay Arnold
About Rashad: Welcome to yet another football player! Rashad played for the Oakland Raiders and New York Giants, and he happens to also be excellent at dancing. It's called talent, I wouldn't know.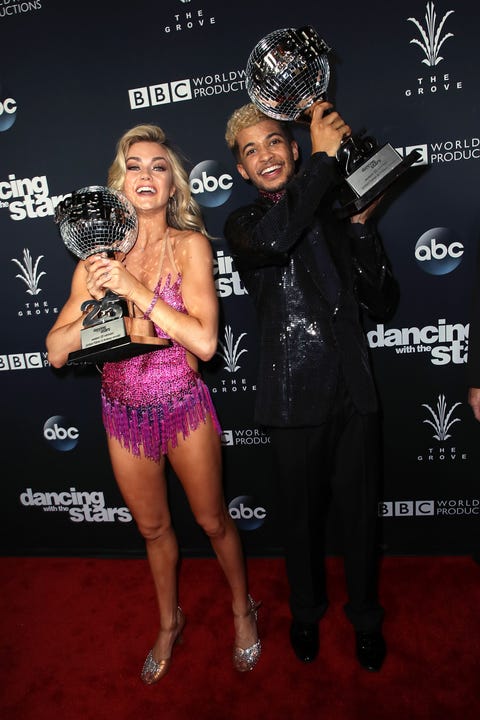 Season: 25
Runners-up: Lindsey Stirling & Mark Ballas
About Jordan: Where to even begin? Jordan starred in Hamilton, Dear Evan Hansen, AND To All the Boys: P.S. I Still Love You. He's best described as a "someone who will likely win an EGOT."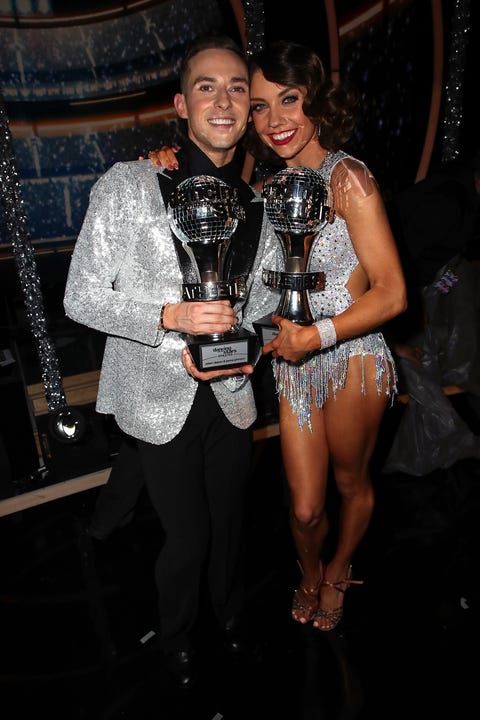 Season: 26
Runners-up: Josh Norman & Sharna Burgess
About Adam: Adam Rippon is your/my/everyone's favorite Olympic figure skater, pop culture expert, and person who can rock TF out of a fashion harness at the Oscars.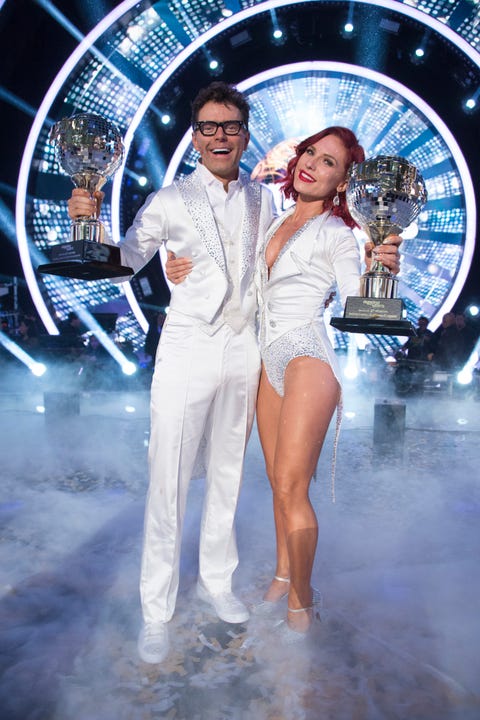 Season: 27
Runners-up: Milo Manheim & Witney Carson
About Bobby: Dude's an American Idol mentor and radio personality who keeps teasing a run for political office. Because the world def needs another celebrity politician!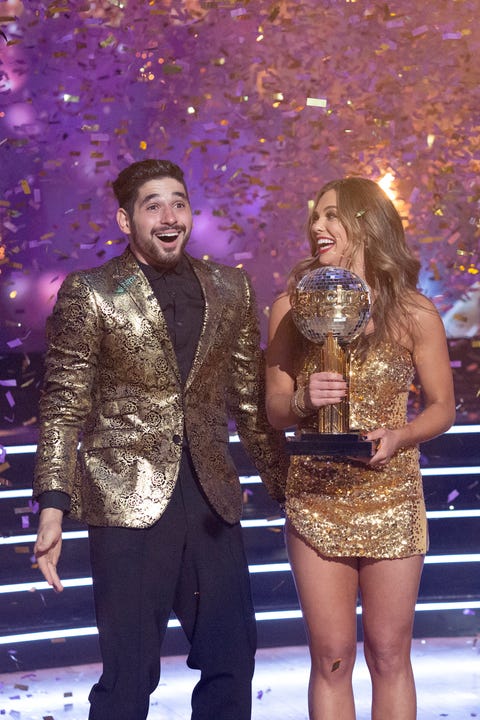 Season: 28
Runners-up: Kel Mitchell & Witney Carson
About Hannah: In case you somehow missed it, Hannah starred in ABC's Bachelorette. Bye!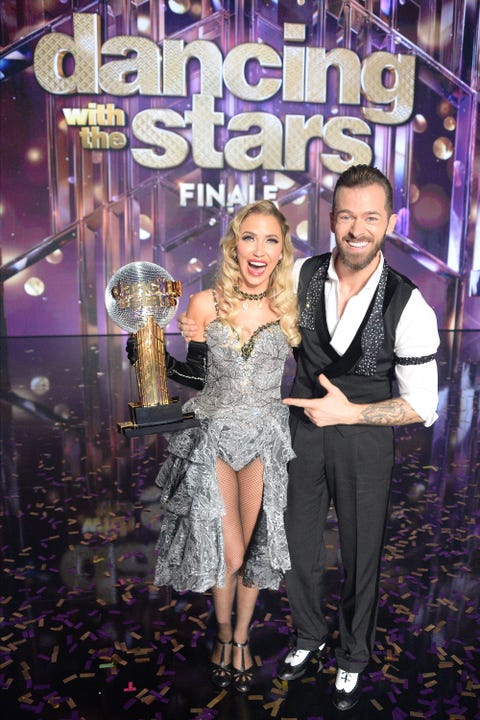 Season: 29
Runners-up: Nev Schulman and Jenna Johnson
About Kaitlyn: Before being a co-host on Katie Thurston's season of The Bachelorette, Kaitlyn went through her own ~process~ on the show and was the leading lady herself.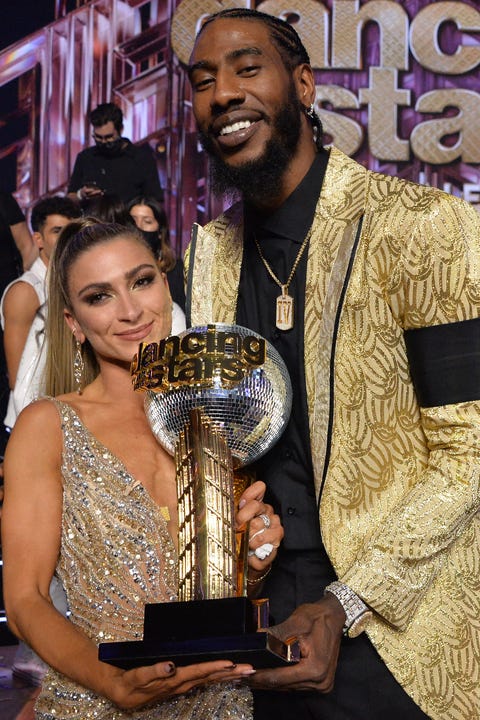 Season: 30
Runners-up: JoJo Siwa and Jenna Johnson
About Iman: Just five years after being drafted, Iman became an NBA superstar, winning a championship with the Cleveland Cavaliers in 2016. He's also played with the New York Knicks, Sacramento Kings, Houston Rockets, and Brooklyn Nets.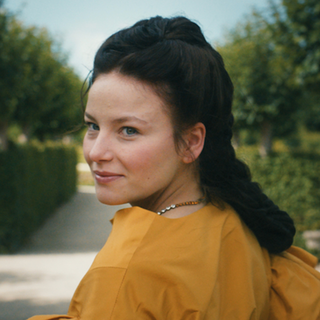 Source: Read Full Article