This week's shocking episode of The Handmaid's Tale takes June (Elisabeth Moss) to a place of no return. She can never take back what happened, and the killing of Commander Winslow (Christopher Meloni) will have shocking implications to come. She finally reached a breaking point, which is understandable, given that she has been forced to endure sexual torture and slavery for years.
Commander Lawrence is conflicted in 'The Handmaid's Tale'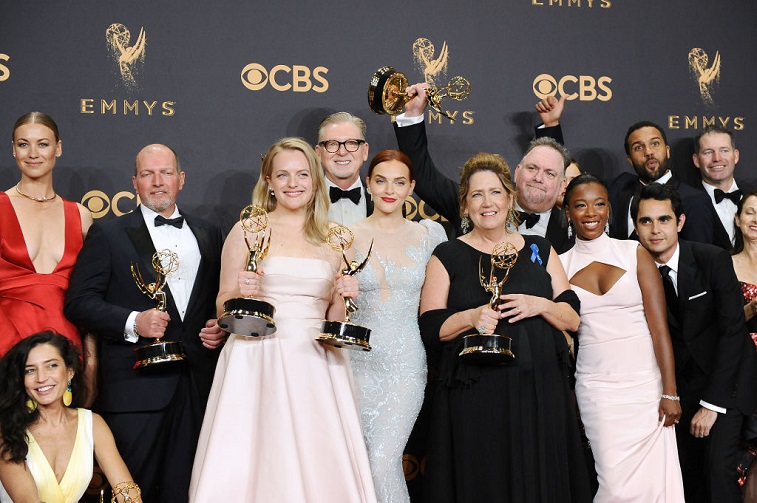 At the beginning of the episode, we see that Commander Lawrence (Bradley Whitford) has fled after an altercation with his wife. June keeps her cool, and he returns not long after with an attack of his conscience. "I'll try to find you a kind commander," he tells June. "You're taking me to the city," June answers. She knows where he intends to take her, Jezebel's. We next see June dressed up and being driven by the commander into the city. Lawrence waits in the car so June can go in and make a move.
June fights for her life against Commander Winslow
While handling business trying to get the children out ofGilead onto a cargo plane with her latest scheme, June is spotted by CommanderWinslow. She is prompted to go with him to his room, and he proceeds to try andrape her. At first, it seems like she is going to not fight him off, but thensomething clicks in June and she knows she can not endure this any longer.
June kicks Winslow off, and they fight throughout the room. Shekicks him with her high heels and even crawls on the floor to get away. It'sgut wrenching to watch the scene unfold. He eventually gets her and smashes herface intothe floor. But in a shocking twist, June finds a ballpoint pen and stabshim over and over again. Then she finds a heavy statue and knocks him in thehead with it, ending the man's miserable existence. June is then led out by oneof the Marthas. She makes it out to the car, and we see multiple Marthas cleaningup the crime scene and incinerating Commander Winslow's body.
Christopher Meloni thought it was a fitting end for his character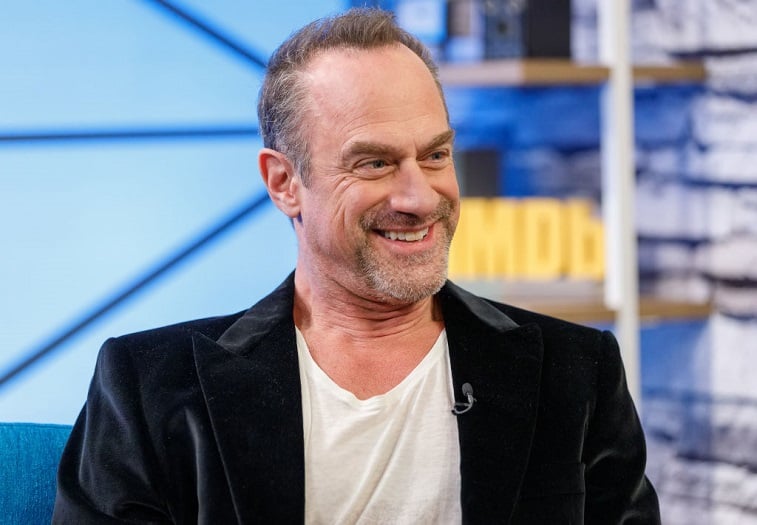 Meloni spoke with Bazaar.com about playing Commander Winslow and the many aspects of his character. He also spoke about working with Moss and his character's final satisfying end.
"It's always so much fun to work with her, because you getto act a lot with what is said versus unsaid," explained Meloni. "She's veryadept at saying a million things with her face, and I like that. I like workingin that way, with an actor who really understands that aspect of it, so that you'rebasically having all these scenes underneath and in between the words that arecoming out of your mouth. And I must say that I found it very satisfying forher as well to be stabbing me with my own pen! I was like, 'Finally!Girlfriend's getting a whack at the piñata!' And also, his final demise [beingincinerated], I found that very satisfying. It's like it's a group effort toburn this mother******!"
The Waterfords get what they deserve
The Waterfords are led to their demise and into a trap in Canada in a very satisfying way. Serena (Yvonne Strahovski) has enlisted Mark Tuello (Sam Jaeger) to help her get Nichole back. They meet him at an abandoned gas station. He urges them to follow him down the road. Fred (Joseph Fiennes) is clearly very suspicious and asks Serena if she trusts him.
They finally stop in a wooded area, and everyone exits their vehicles. Suddenly, Fred is taken and is under arrest "for war crimes and crimes of aggression in international human rights treaties and international law." They are separated, and even the American officials are on hand to see it all through.
It is sad to see Serena realize that she will never see Nichole again, nor probably her husband. She cries and can't believe what has just happened. Howeer, it's so satisfying to see Fred get what he deserves, even though it means the end to Serena's warped sense of happiness.
Source: Read Full Article