Because she's been there and done that, literally, former Bachelor contestant/tear fountain Ashley Iaconetti is recapping this season of The Bachelorette for Cosmopolitan. With insider insight as well as a clear eye for what's going down both in front of and behind the cameras, read on for her thoughts.
This post contains spoilers for last night's episode of The Bachelorette.
Okay, so ya know how I've been saying I can't call Luke a dick, because I think he's just completely ignorant? Well, I'm pretty comfortable calling him a narcissist, or at least an ego maniac, after the first 15 minutes of last night's episode. I can't believe that after the conversation he and Hannah had during Fantasy Suites week, he could think for one second he could win her back. He said, "I know, without a shadow of a doubt, she still has feelings for me." How obsessed with yourself do you have to be to truly believe something like that after she so firmly condemned you days earlier? He's delusional like no other I've ever seen on The Bachelor franchise.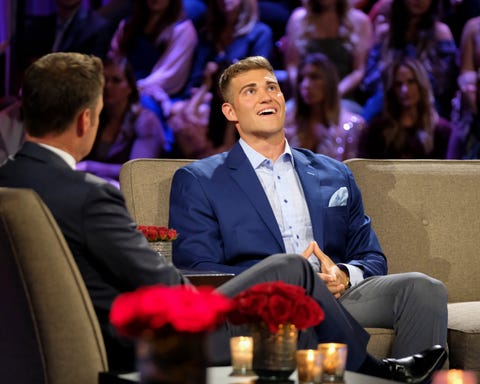 Frankly, Luke's lack of self-awareness when lining up with the rest of the men at the rose ceremony made my eyes bug out of my head. It was truly fun to watch…when I try to block out my concern for Hannah's safety at that moment.
Luke definitely doesn't get how the show works when he begs and pleads for a conversation for closure. No one gets clarity on The Bachelorette, dude. That's what Men Tell All is for. Unless you're the winner, you'll probably wonder why it didn't work out for you and the lead until you watch the show back and see how much more powerful their connection was with other cast.
I love how we see Tyler, Peter, and Jed realize that Luke has been eliminated and how protective they all get. Tyler looked ready to go to war for Hannah, of course. When Hannah moves the rose podium as a symbolic gesture she's moving on without Luke, I screamed with delight. It was so dominant. I found this scene even more thrilling than last week because we never saw a preview of this:
I move my own furniture. #TheBachelorette pic.twitter.com/SH8LRWGitw
During Men Tell All, Luke didn't redeem himself, but the environment wasn't exactly well suited for that either. It was vicious. Most of the men just wanted to ream on him and so did the audience. Would they have even been receptive if he straight-up apologized? As I sat with a bunch of Bachelor Family members in Tahoe, we were collectively not in favor of the shame Luke was getting from the audience and cast. It was too much with Devin bizarrely coming from backstage to say his piece, Tyler calling him a psycho, and Hannah apologizing for keeping him around so long. We knew Men Tell All wouldn't be easy for Luke, but this was a roast. He's already a man who has lost in life, and we're truly concerned about his mental well-being and this cannot help it. This was about bullying the bully and shaming the shamer.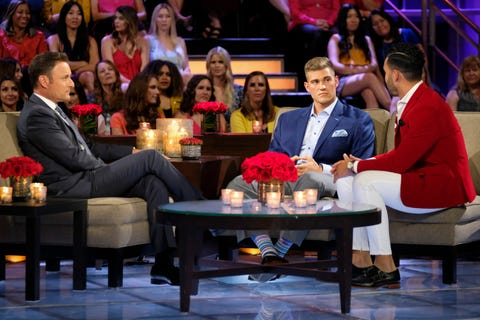 That being said, Luke made a couple massive blunders. He said he was there on a "rescue mission" for Hannah, men lead relationships, he didn't regret anything. Are you kidding? Well, he actually said he did regret not always following the ways of Jesus at the taping, but that was cut out. He also keeps insisting that he was misunderstood when he spoke to Hannah about having sex with the other men. We know that even with editing tricks, he straight-up said he would remove himself from this process if he found out she slept with other men in the fantasy suite. We didn't misunderstand, Luke. Put some blame on yourself and don't blame the people around you or those watching you.
Another behind-the-scenes tidbit I think it's important for you to know, Luke didn't walk out of the Men Tell All out of defeat or frustration. He left because he had to catch a plane to a friend's wedding which was the next day. Men Tell All is usually an all-day thing that wraps up around 9 p.m that night.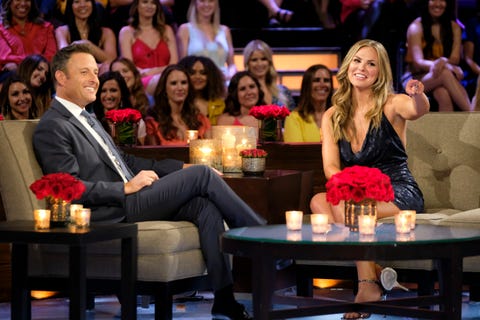 Next week, we finally get to see who Hannah ends up picking…after she, emotionally overloaded, falls down a hill on her way to the season's final scene it seems and in two weeks, we get to bask in the splendor that is Paradise! YAY!!
Source: Read Full Article